Huawei is one of the fastest growing mobile companies in the world. Recently, they launched their newest Android smartphone in London and it was released in the Philippines. How much is the price of Huawei Ascend P6 in the Philippines today? Why should you buy this Android smartphone than any other Android? I think it has a better edge in terms of weight and screen size. It looks so expensive but really it's not. It runs in Jelly Bean and has an 8megapixel camera and 5MP front camera. Ascend P6 is lighter than an iphone 5 and its screen is bigger than the latter too. See the complete features below.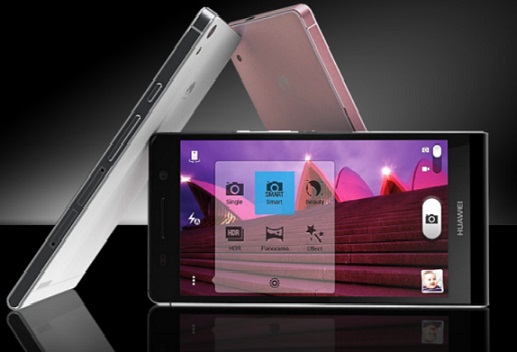 Huawei Ascend P6 Features Review
Android 4.2.2 Jelly Bean with Emotion UI
4.7-inch 720p IPS+ LCD display with Gorilla Glass
8 MP Autofocus camera with LED flash, 1080p video recording
5 MP front-facing camera, 720p video recording
1.5 GHz Quadcore Cortex-A9 CPU, 16-core GPU
Huawei K3V2 chipset
2GB of RAM, 8GB of built-in storage
Wi-Fi support
With Micro SD card slot
With Micro USB port
Bluetooth v3.0 Support
FM radio
3.5 mm audio jack
GPS with A-GPS and GLONASS
Accelerometer and proximity sensor
Huawei Ascend P6 is so thin and sleek and comfy enough in the hands although it has a bigger screen than iphone 5s and 5c. It looks so stylish and classy. The only stuff I don't like about this smartphone is that it has no LTE support and only runs in 3G. But truthfully, graphics and acceleration performance of iphone 5c and 5s and Samsung Galaxy S4 are better than this Android baby. Its cameras are sharp and clear in pixels if you love photography and oh video calling using the front face camera. This phone requires micro sim card.
Huawei Ascend P6 Price in the Philippines
Today, you can buy this thin Jelly Bean Android for only P18,990 and it is available for 0% installment from many shops and malls nationwide. The phone looks like a classy expensive 30,000 worth of smartphone actually. I am expecting it will be on sale for 14K-16K this December. And if a new Huawei Ascend P7 was released, expect the price to drop big time. It is also included on Globe and Smart postpaid plans if you prefer that scheme.
Do you love this phone? Share your latest Android experience in the comments.