Everyone needs life insurance, but not all insurance companies are created equal. Some are better than others at providing coverage, affordable premiums, customer service, and overall value.
So, which ones should you consider when you're shopping for a policy?
According to the data released by the Insurance Commission of the Philippines, there are a few insurers that stand out from the rest. Are you wondering which ones made the cut? Keep reading to find out!
The rank is based on the total invested assets of life insurance companies in the country. This post will also outline some of the most important factors you should consider when choosing an insurer and why you must get life insurance.
What is insurance?
Insurance is a contract, represented by a policy, in which an individual or entity receives financial protection or reimbursement against losses in the event of an accident, theft, or other unexpected occurrences. There are many different types of insurance, each one providing coverage for a specific event.
Types of insurance:
Life insurance – protects you and your family financially in the event of death
Health insurance – covers medical expenses and sickness benefits and is usually tied up with accredited HMOs
Car insurance – pays for damage and repair costs of vehicles
Benefits of getting a life insurance policy:
Additional funds for retirement
Most insurance providers in the Philippines offer universal and variable life insurance products with investments. These can generate income over time and can be valuable to your retirement savings in the future.
Financial security
Life insurance can provide financial security for your loved ones in the event of your death. Your beneficiaries will also avoid losing too much money paying for estate taxes because the cash benefit due to the insured's untimely death will be a huge sum.
Peace of mind
If you're looking for a way to safeguard your family's future, getting an insurance policy is wise because it can provide financial assistance if you become disabled and cannot work due to chronic illness.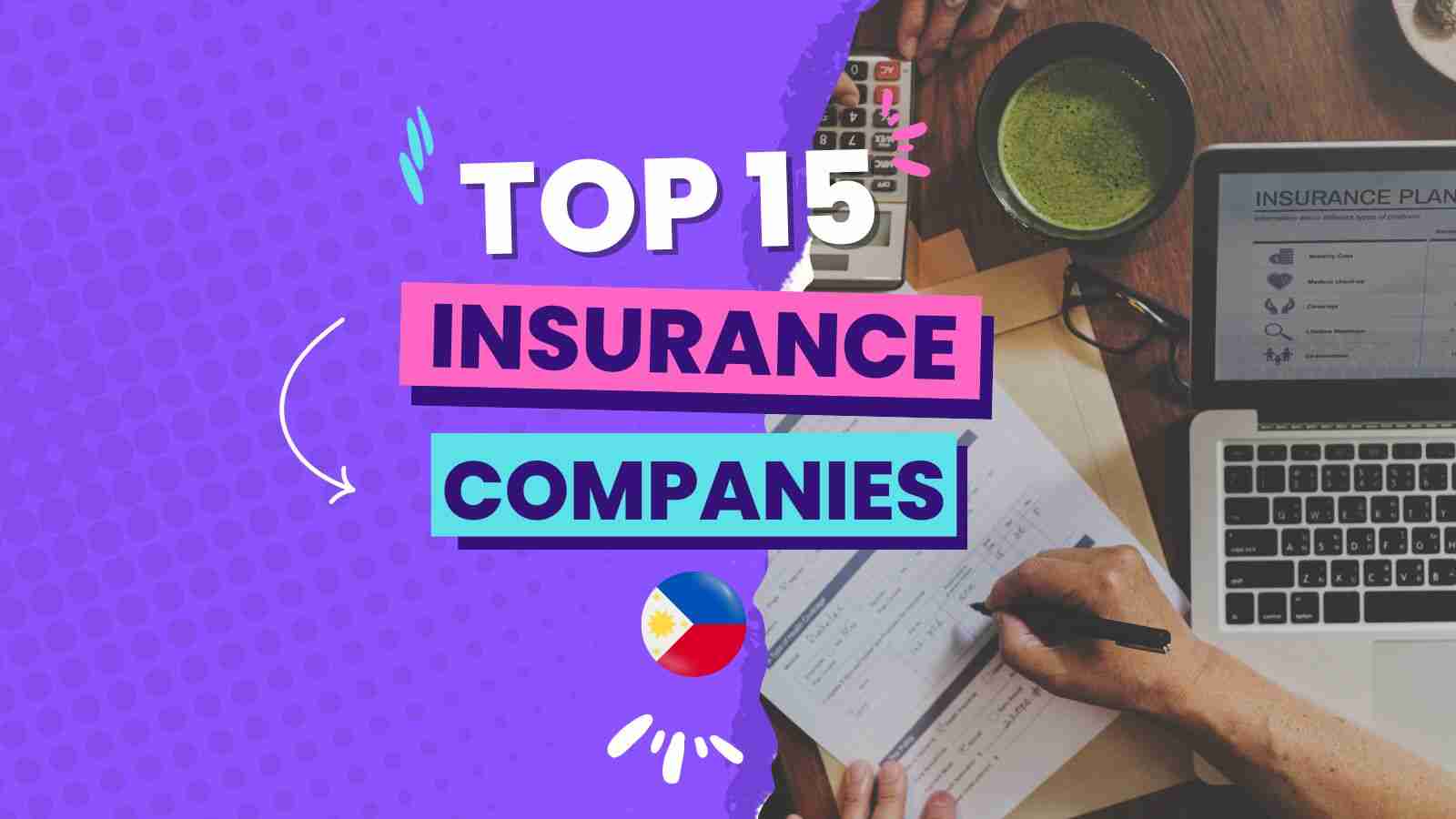 Top 15 Best Insurance Companies in the Philippines:
Sun Life
AIA Philippines
Pru Life UK
AXA Philippines
InLife
BPI-AIA
Manulife
BDO Life
Allianz PNB Life
Manulife China Bank Life
Sun Life Grepa Financial
FWD
Cocolife
Pioneer Life
EastWest Ageas Insurance
1. Sun Life
Sun Life of Canada (Philippines), Inc. is the number one life insurance company in the Philippines in terms of invested assets – traditional and variable life insurance. It offers a wide range of health, life protection, and wealth management products that cater to individual and institutional clients' unique needs.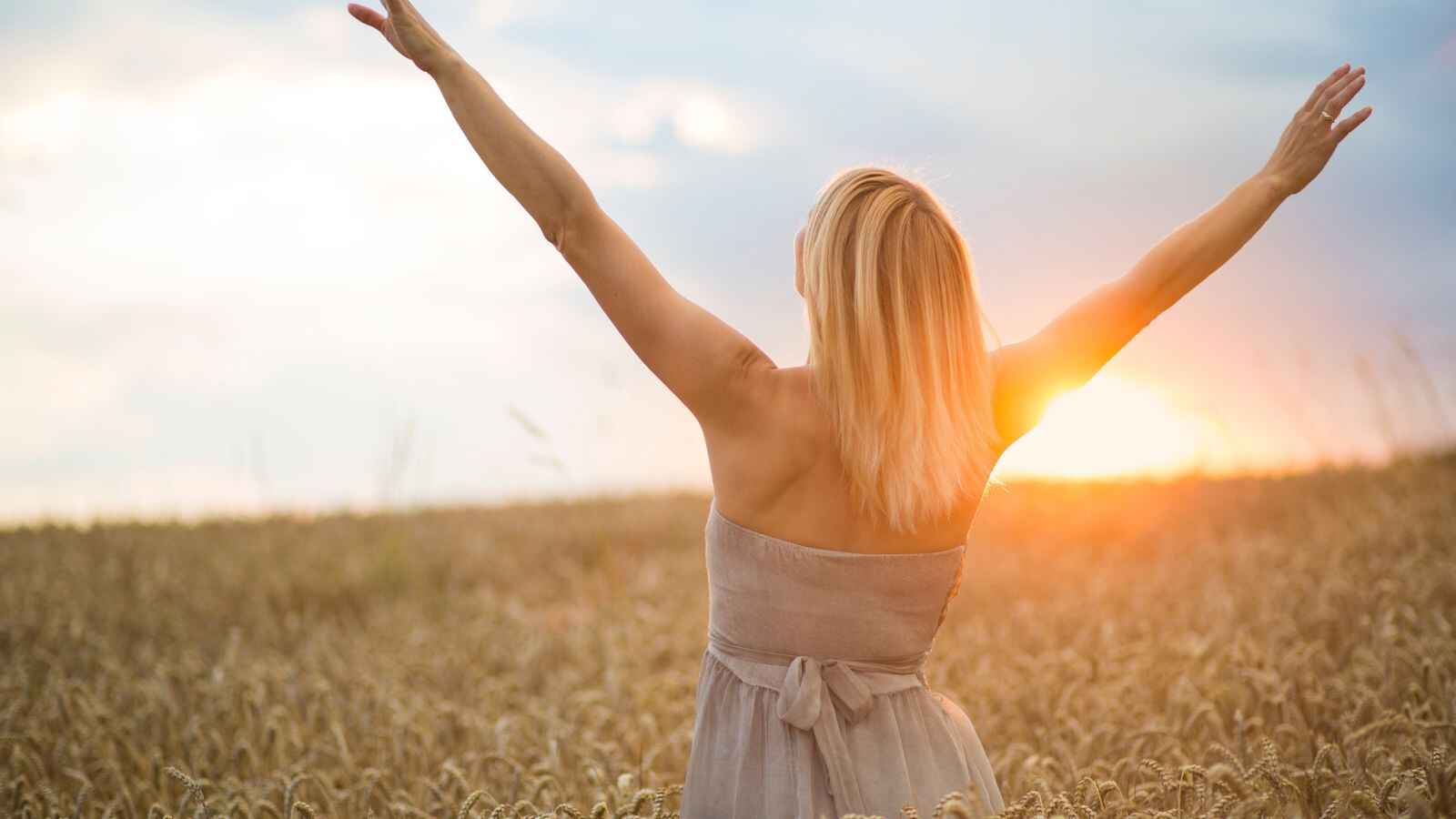 Best things about Sun Life Insurance:
Strong Reputation
Sun Life is one of the world's leading insurance companies. Founded more than 150 years ago, it's solid proof that it's a name you can trust.
Friendly financial advisors
Their agents are well-trained and not intimidating. They will discuss everything with you about your insurance policy, benefits, premiums, and coverage suitable to your needs and budget.
Sun Life promotes financial literacy
As part of its mission to help its clients achieve financial goals, Sun Life offers webinars and workshops about investing, financial planning, and risk management.
Supports charitable projects
The Canadian company is committed to giving back to the community. It always supports numerous charitable projects in the Philippines and abroad.
You may find this article helpful, "Top 5 Reasons Why I Got Sun Life VUL."
2. AIA Philippines
AIA Philippines American Life and General Insurance Company, Inc. is formerly known as Philam Life. It is a subsidiary of AIA Group. The largest independent publicly listed pan-Asian life insurance group in the world today. Aside from life insurance, AIA offers its clients health insurance, education plans, and retirement solutions.
Best things about AIA Philippines:
Trusted brand
AIA is among the most respected and trusted names in the Philippine life insurance industry. It serves approximately 800,000 individual policyholders and 800,000 insured group members.
State-of-the-art platform
AIA Philippines' digital platform is among its excellent features. Employees can use the Agora app to view coverage, find medical providers, and simplify availments.
Online Inquiry
Whether you plan to retire comfortably, save for your child's education, protect your business and employees, live healthier and longer, or prepare for health-related setbacks and life's uncertainties, you can use the clever interface of AIA website.
3. Pru Life UK
Pru Life Insurance Corporation of UK is one of the top insurance companies in the Philippines. It is a subsidiary of Prudential PLC, one of the world's leading financial services groups. Pru Life UK was established in the Philippines in December 1996 and is currently one of the fastest-growing life insurance companies in the country.
Best things about Pru Life UK:
Prudence
It reminds us to be always prudent. Pru Life UK is backed by Prudential, one of the biggest and most liquid companies in the United Kingdom. Stability and growth are essential when choosing the right insurance company to ensure successful benefits claims.
Reliable products
Pru Life UK offers term insurance, health insurance, accident and disability plans, and an investment-linked life insurance policy, which allows policyholders to invest a portion of their premiums in investment funds.
Best-performing investment funds
Some of the Philippines' best performing equity index tracker funds are from Pru Life UK Investments, including PRUInvest PH Equity Index Tracker Fund Class I and Class V.
4. AXA Philippines
AXA is among the most popular insurance providers in the Philippines. It is a subsidiary of AXA Group, a giant insurance and asset management firm in France. AXA offers life and general insurance products for almost 2 million individuals.
Best things about AXA Philippines:
Solid company
AXA Group is one of the wealthiest companies in Europe. If you're looking for the best insurance, you can depend on AXA to get you covered. AXA's solvency ratio was 217% at the end of 2021.
Excellent customer service
It's easy to open an insurance policy with AXA because its financial advisors and executives are in Metrobank and PSBank branches all over the Philippines.
Advanced Technology
We appreciate AXA's technology. AXA has a brilliant mobile app called Emma, where we can fast-track our account value, view our policy, and pay online. Clients can also pay their premiums using GCash.
5. InLife
Insular Life Assurance Company, Limited (InLife) is the first and largest Filipino life insurance company in the Philippines. It was founded in 1910 and provides financial protection, savings, investments, and retirement plans to Filipinos. InLife reported PHP11.52 billion in gross benefits and claims paid in 2021.
Best things about Insular Life:
Proudly Filipino brand
Insular Life wears the crown of being the pioneer and largest Filipino-owned Life insurance firm. Securing the Filipino people has been a never-ending commitment of InLife for over a century.
Thoughtful portfolio
Since InLife has been around for so long, they know what their customers want and need. InLife has a wide array of insurance and investment products. I like their Prominence Max which requires only a 100,000 minimum annual payment, and its potential to grow funds through stock and bonds investments.
Innovation
Even though they've been around for over 100 years, they're not stuck in their ways. They're always looking for new technology to serve their customers better, whether developing new products or improving their existing ones. This commitment to innovation is one of the things that has kept them relevant for so long.
6. BPI-AIA
BPI AIA Life Assurance Corporation is a business partnership between two well-known financial companies in the Philippines: AIA Philippines and the Bank of the Philippine Islands (BPI).
Best things about BPI-AIA:
Two Brands in One
Two giant companies merging their strength will result in more power. Since BPI is one of the Philippines' most prominent banks and AIA Philippines is one of the biggest insurance firms, their clients will benefit from this venture.
Easy Access
Clients can build and secure their wealth using both AIA and BPI platforms. Getting insured and opening investments can be more accessible at your fingertips with your BPI bank account linked to AIA products of your interest.
7. Manulife
Manulife Philippines is a subsidiary of Manulife, a Canadian company founded in 1887 that is now one of the world's biggest insurers. Manulife Philippines was established in 1907. It offers insurance, group plans, and investment management.
Best things about Manulife Philippines:
Financially stable
With over 130 years of experience, you can rest assured that your funds and claims are in good hands. Its parent company reported a 3Q22 net income of $1.3 billion and Global Wealth and Asset Management net inflows of $3 billion.
Top-notch customer service
Customer support is friendly and accommodating. Besides, the company has 9,350 Insurance Commission-Licensed agents who always quickly assist their clients.
They give back to the community
Manulife is committed to making a difference in the lives of Filipinos and regularly partners with NGOs to provide financial assistance and other forms of support to those in need. It donated CAD250,000 to support COVID-19 relief efforts in Asia in 2021.
8. BDO Life
BDO Life Assurance Company, Inc. is the insurance business segment of BDO Unibank, the Philippines' largest bank in terms of assets, deposits, capital, and loans. It offers comprehensive insurance coverage, education, savings, retirement, and estate planning.
Best things about BDO Life:
Wide market reach
BDO Life is among the newest insurance providers in the Philippines. Yet, it has a vast addressable market since BDO Unibank got the most bank account holders and the highest number of branches across the Philippines. BDO account holders can easily open an insurance policy through BDO bank channels.
Straightforward products
BDO Life provides simplified insurance and investment plans suitable for each client. The brochures are pretty straightforward, and you don't need to be confused about what you'll pay and receive when your policy matures and in times of uncertainty.
9. Allianz PNB Life
Allianz PNB Life Insurance, Inc. is a strategic partnership between the Philippine National Bank and Allianz Group, a giant financial company in Germany. It's also among the fastest-growing life insurance firms in the Philippines.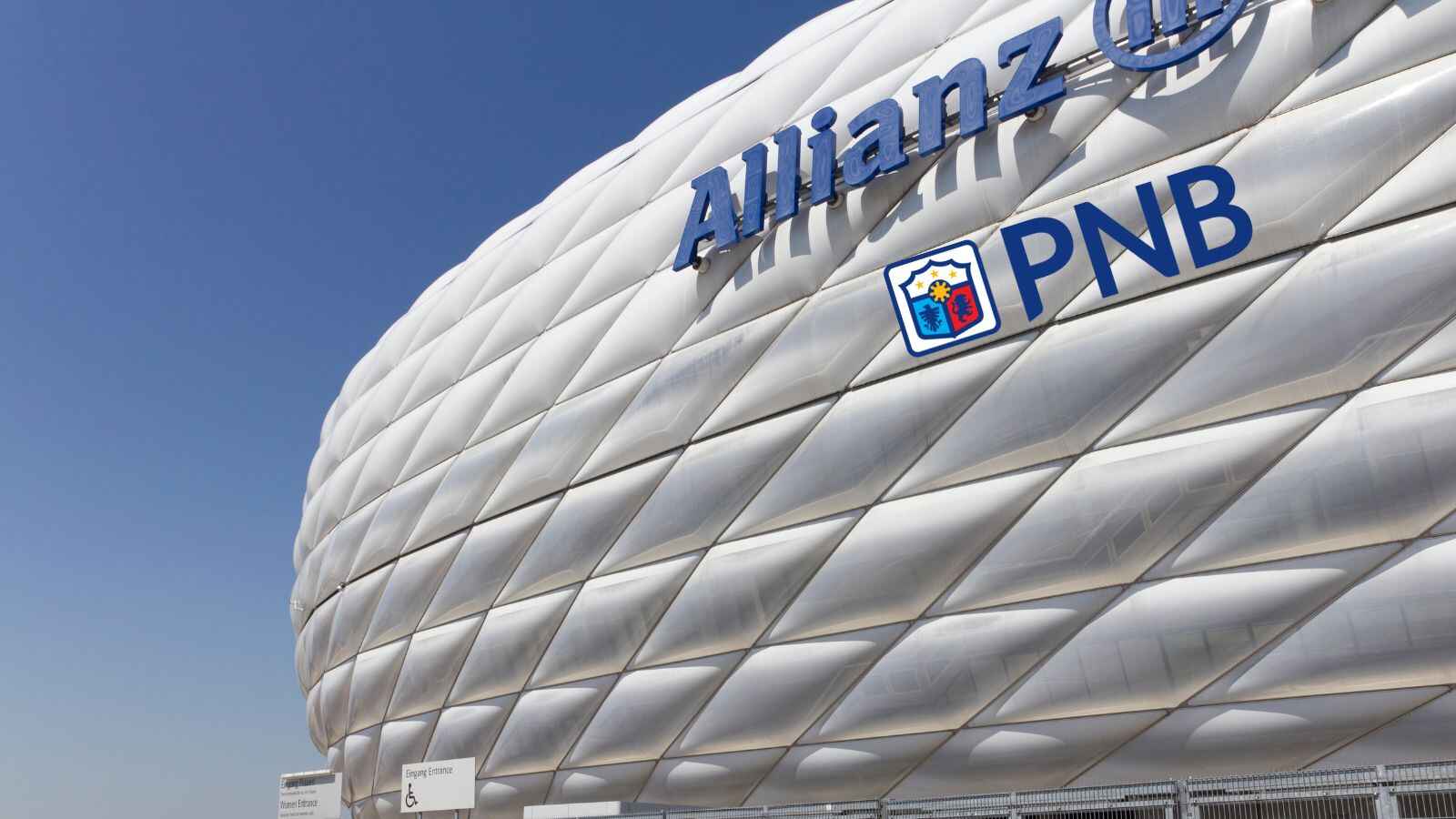 Best things about Allianz PNB Life:
Reputable brand
Allianz is one of the biggest financial firms in Europe and the world, while PNB is among the top banks in the Philippines. Allianz PNB Life can assure every client's needs, and claims will always be served with satisfaction.
Outstanding funds
When it comes to providing excellent investment funds, Allianz is an expert in wealth management. Filipinos can now invest in blue-chip international companies while also being insured. I did just that when I invested in Allianz PNB Dollar Income and Growth Dividend Paying Fund.
Fast to Open
Filipinos can avail the incredible investment funds of Allianz at any PNB branch nationwide. Having a PNB mobile app is also beneficial for paying our premiums at any time.
10. Manulife China Bank Life
Manulife Philippines has partnered with China Bank to launch Manulife China Bank Life Assurance Corporation, a financial platform offering outstanding insurance products to individuals and groups.
Best things about Manulife China Bank Life:
One-stop-shop
Manulife and China Bank synergy provides a collection of innovative insurance products and services in one platform. This is especially advantageous for China Bank clients who want to explore more investment opportunities and add protection.
Link your China Bank account
Link your China Bank account and pay your premiums. You can also add funds to your chosen investments connected to your insurance plans.
11. Sun Life Grepa Financial
Sun Life Grepa Financial is a business alliance between Sun Life Philippines and the Yuchengco Group of Companies. YGC, a massive Philippine conglomerate, also owns RCBC, a famous banking empire.
Best things about Sun Life Grepa Financial:
Prominent funds
Clients have the privilege to avail Sun Life's insurance and investment products. You can link your insurance with Sun Life's famous bonds, equity, index, and global growth funds.
Open at RCBC
We can avail or inquire about Sun Life Grepa Financial's insurance and investments at any RCBC branch.
12. FWD
FWD Philippines is a subsidiary of FWD Group, a Pan-Asian life insurance firm launched in 2013. FWD Group has over 10 million customers across Hong Kong, Macau, Japan, Thailand, Philippines, Indonesia, Vietnam, Singapore, Malaysia, and Cambodia.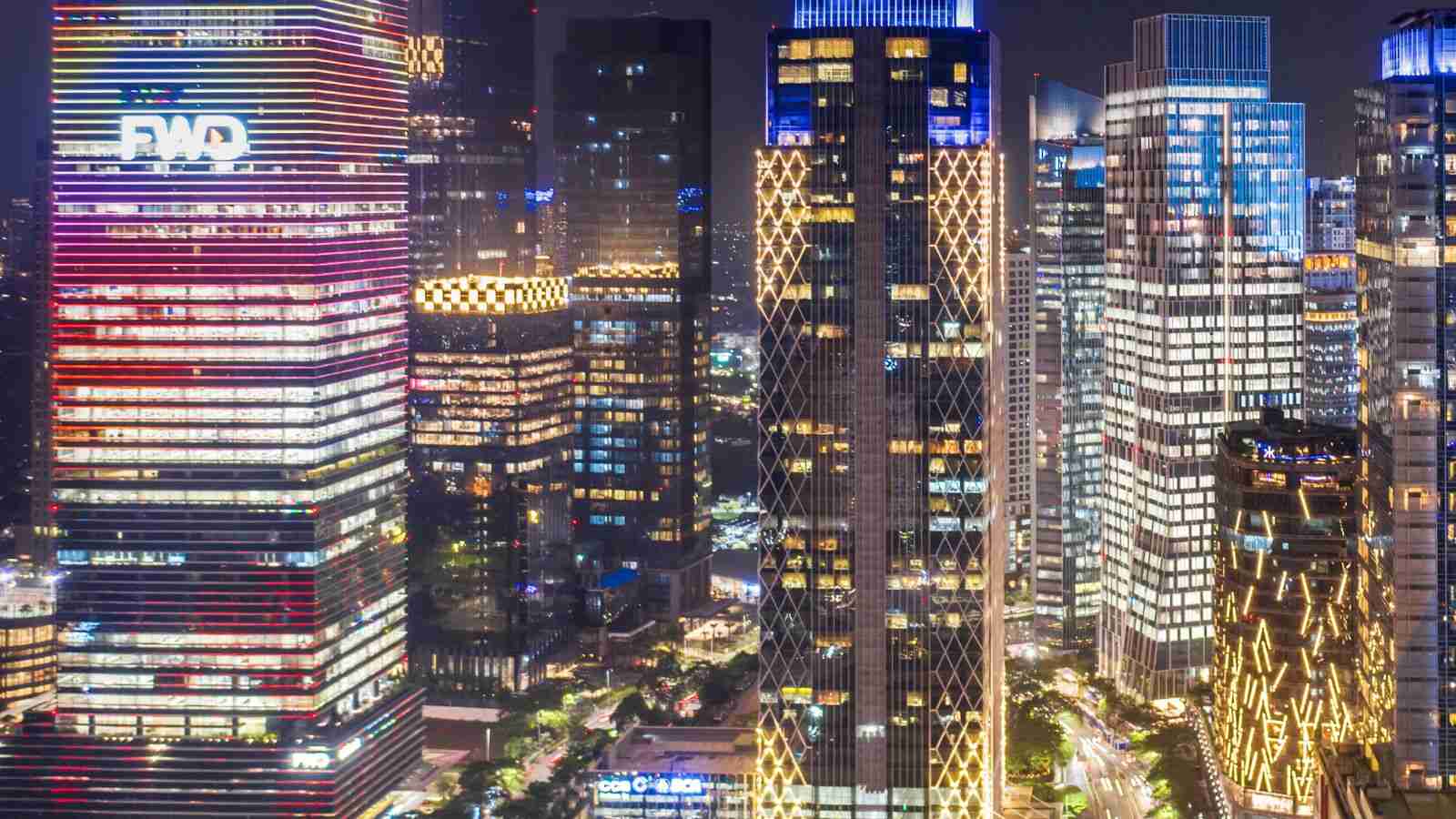 Best things about FWD Philippines:
Customer focus
FWD is a new kid on the block among other major insurance companies in the Philippines, yet it's already in the top 5 in Southeast Asia by new business sales. Their products are easy to understand, and they adopt a cloud-based platform to serve their clients faster and better.
Partnership with Security Bank
FWD Philippines has a long-term partnership with Security Bank. Hence, clients can open an insurance account in any Security bank branch. FWD is also affiliated with Cebuana Lhuillier, Intellicare, Lazada, Marsh Philippines, and The Medical City.
13. Cocolife
United Coconut Planters Life Assurance Corporation (Cocolife) is the largest Filipino-owned stock life insurance firm and the first company of its kind to be ISO-certified. It's also among the best healthcare program providers in the country.
Best things about Cocolife:
Related business segments
Cocolife's subsidiaries include Cocolife Asset Management, Ultra Security Services, Cocogen Insurance, and Cocoplans.
Well-explained products
Cocolife demonstrates its products with sample cases that discuss future value and benefits. Most of them also include explainer videos.
14. Pioneer Life
Pioneer Insurance was founded in 1954 in Binondo, Manila. It has been serving and protecting Filipinos for over 50 years now. Pioneer has built a trusted life insurance name, providing individual and group insurance solutions.
Best things about Pioneer Life Insurance:
Unique Products
Pioneer Insurance offers life and non-life insurance. Likewise, it provides special protection like cyber insurance, drones/UAVs, fine arts, prize indemnity, golf, film, travel, and events insurance.
Affordable premiums
The premium is one of the most important considerations when choosing a life insurance policy. Fortunately, Pioneer Life Insurance offers very affordable premiums, which makes their policies within reach for many people.
15. EastWest Ageas Insurance
EastWest Ageas Insurance is a strategic alliance between EastWest Bank, one of the Philippines' leading banks, and Ageas, Belgium's largest insurance firm.
Best thing about EastWest Ageas Insurance:
World-class platform
EastWest Ageas was established in 2015, yet it's the first insurance company in the world to have an "end-to-end integrated IT platform in the cloud." Its technology is more advanced than some other assurance companies in the country.
Open at EastWest Bank
Opening an account is seamless because their platform is blazing fast. Besides, interested clients can open their accounts nationwide in any EastWest bank branch.
Final thoughts:
Insurance is a vital part of financial planning. We should always expect the unexpected. Insurance policy can give us peace of mind in knowing that our loved ones and we are financially protected in an emergency.