How to Earn Money in Nuffnang by Blogging? I've been a Nuffnanger for two years now and I could say it is really rewarding. Bloggers can earn money by writing what they love.
Nuffnang has started being the leading blog advertising in Asia Pacific and now it grew big time and expanded in the UK – where its roots actually began. It's really great news not only to advertisers but bloggers as well. I took that opportunity to start serving Nuffnang here as I'm happy and excited.
I am sharing how to earn money in Nuffnang by blogging because I know many readers and loyal subscribers will learn and use this to earn extra income. By the way, you won't only earn cash from this advertising company; you can also get rewards like gadgets and a lot more of cool giveaways every month.
You can also get opportunities to do reviews on products and services and be the first one to try them before everyone else. You can also gain access to exclusive events, product launch or hottest parties in town. Not to mention, you'll meet cool fellow bloggers and Nuffnangers. Before I discuss the ways how to earn, first you must know about the company.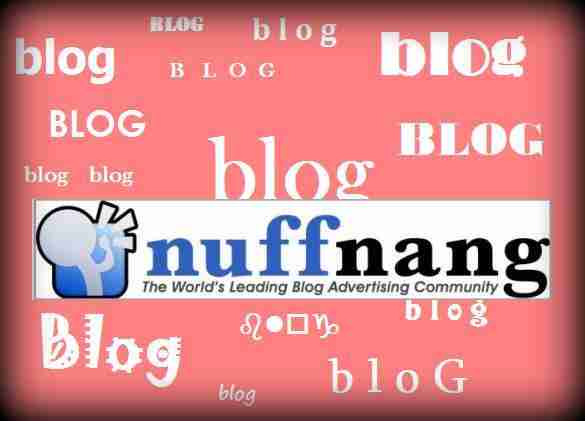 What is Nuffnang?
Nuffnang was the first blog advertising community in South East Asia that launched and began in Singapore and expanded to neighbor countries. In 2012, it was serving around 1 million bloggers around Malaysia, Philippines, Singapore, Thailand, China, Hong Kong and Australia.
Their advertisers include blue-chip companies like Nokia, Citibank, Nike, F&N, Disney Pictures, Samsung, Proctor & Gamble, Honda and a lot more. In 2013, it conquered its origin – London, United Kingdom. I know it would conquer the whole world soon.
How to earn money in Nuffnang?
It's totally free to earn money in Nuffnang. All you need to have is your own blog site or website with original content that you own and that you live in the countries that they accept bloggers from – Singapore, Philippines, Australia, UK, Thailand, Malaysia, Hong Kong, China (right now).
Then you can join at nuffnang.com, choose your country and start serving their ads and start having all the benefits of being a Nuffnanger. You can earn by serving different kinds of ads campaign such as CPM, mCPM and CPC campaign.
What is a blog site?
A blog site is a website or domain you own and maintain and you the blogger publish content in this blog site. You ask what content? Original content that is never published anywhere. Commonly, bloggers just post anything that interests them like:
fashion if you love fashion, clothing, accessories and the latest outfit and trends
travel if you are passionate about traveling, out of town and out the country trips
foods if you are someone who loves culinary, new recipes, new restaurants, or just love anything about eating and dining
technology if you are into new gadgets and computers
photography if you are passionate about photography and pictures
poetry if you are romantic like me (smiling here)
and many more hobbies, interests and passions…
If you are clueless and wondering what to blog, ask yourself – what is your passion? What are you interested about? Geez, perhaps you're into yoga or staying fit, you can also maintain a blog site posting informative and original content about that. There must be something so special and unique about you that you can share the world and everyone – write about that.
By the way, I suggest you join Nuffnang after you have built your blog site completely – with at least 8-10 posts and useful widgets on the sidebar or wherever along the main blog posts. That might help you get approved easily. Some blogging platforms like WordPress and Blogger are not free when you want your own domain. However, Tumblr and the other allowed sites for Nuffnang are free as of now.
What kind of blogging platform works with Nuffnang ads?
WordPress (if it's a paid version or you own the domain using WordPress.org)
Blogger
'the old look and feel' version of Xanga
Tabulas
Tumblr
Diaryland
The list above are allowed in Nuffnang as of now.
Do bloggers need to post every day?
Not really but remember, the more content you have, the more chance your blogs will get traffic. Also make sure your content including photos and videos are original and not published anywhere. To know more requirements, read Nuffnang Terms and Conditions.
Note:
This is just a way of earning extra income. There are so many ways to build money aside from having a regular job. If you wanna know more, just hop in to our MONEY category. Thanks!