Getting an Educational Credential Assessment (ECA) from WES (World Education Services) is very helpful for anyone who wants to study, work, or become a permanent resident in another country like Canada or the USA.
There is no doubt that having a WES digital badge is an advantage because it's a strong accreditation for international academic qualification.
This article will show you the complete steps and requirements how to process WES Educational Credential Assessment in the Philippines so that you can apply with your existing credentials like Undergraduate Transcripts, High School Diplomas or Transcripts of Records, College degrees, and Professional School Diplomas, and T.O.R.
What is WES?
WES (World Education Services) is a trusted provider of credential evaluation services. It has a team of experts who evaluates academic credentials from more than 48,000 institutions across the globe. Their reports are recognized by many educational institutions, licensing authorities, and employers in Canada and the United States.
Why Do You Need to Get an Educational Credential Assessment?
Educational Credential Assessment is a process by which an institution, agency, or individual evaluates the educational level of an applicant. In a broad sense, it involves evaluating the learning outcomes of a program of study, but in particular we are referring to evaluation of degrees and other academic credentials. ECA may be done for various reasons, including:
To ascertain whether an individual has completed a specific course of study
To determine whether an individual is capable of holding certain positions
To decide if an individual should be given credit for completing previous education or training
To verify that individuals have met prerequisites for admission into specific programs or courses at particular institutions
To prove if individuals have met minimum academic requirements for employment
What are the advantages of having WES ECA (Educational Credential Assessment)?
According to WES, these are the benefits and advantages of having academic records assessment:
Meet IRCC ECA requirements
Meet Provincial Nominee Program (PNP) requirements by selecting the respective PNP office as a recipient (highly recommended for the Ontario Immigrant Nominee Program.)
Qualify for IRCC's Agri-Food Immigration Pilot
Gain recognition for your education so you can pursue your goals in Canada
Store your report and verified educational documents for future use
What Documents Can You Get Assessed at WES for Canada Immigration?
Higher education diploma or certificate (Bachelor degree)
Secondary education diploma or certificate (high school)
Doctorate or PhD degree certificate
Master's Degree certificate
WES Required Documents in the Philippines:
WES Online Account
Academic Credential Request Form
Evaluation Fee
WES Reference Number
Academic Transcript
How to Process WES Educational Credential Assessment (ECA) from the Philippines to Canada Immigration
Step 1: Sign up for a WES account
The first step to applying for WES evaluation is creating an online WES account. Use an active email address and a secured password. Then log in to your WES account.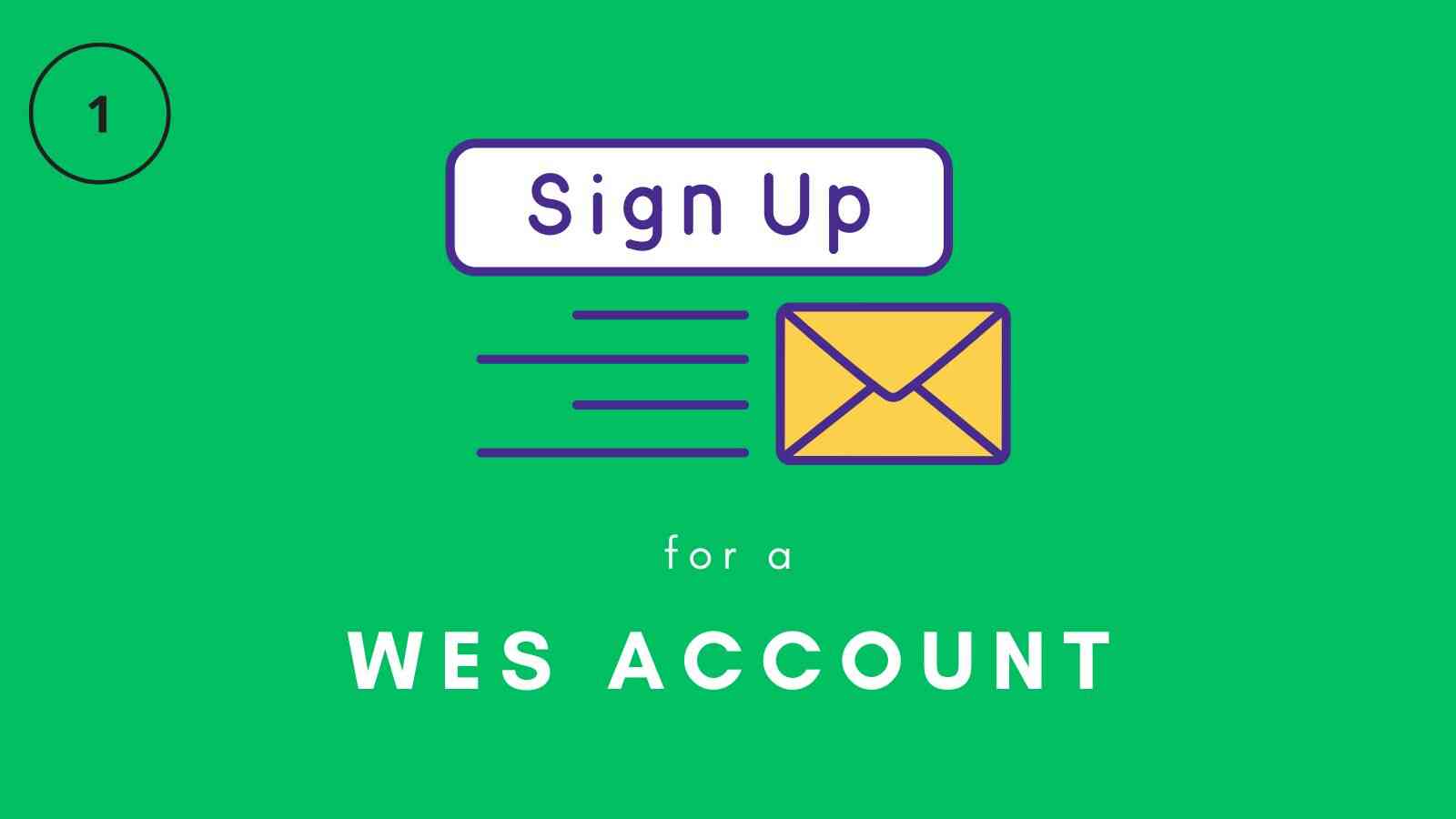 Step 2: Start your application
Complete your profile by providing your academic records. Select "Canada" as your equivalency country and answer "YES" if you're applying for IRCC (Immigration, Refugees, and Citizenship Canada).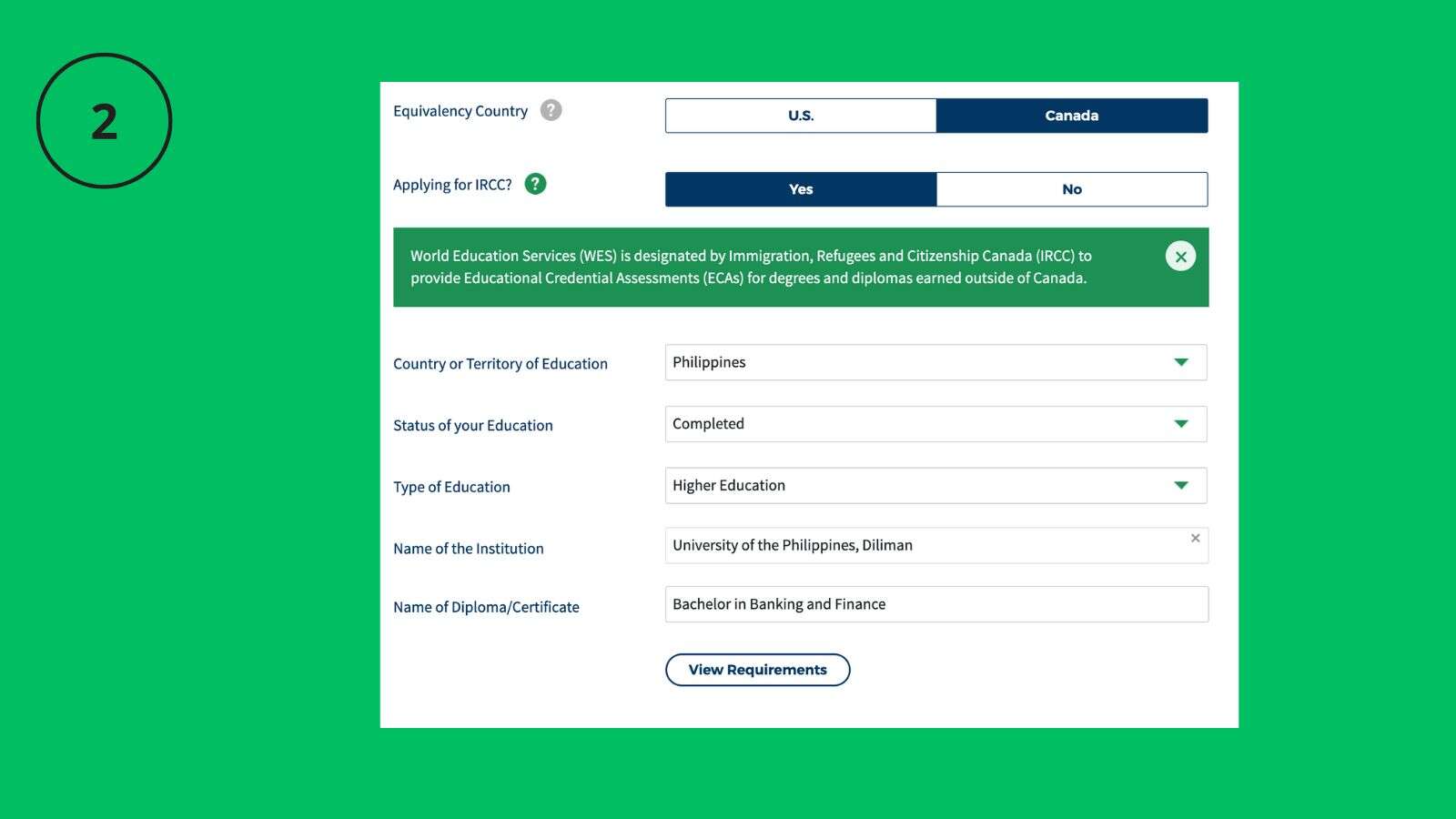 In this example, we are applying for a completed Bachelor in Banking and Finance degree from the University of the Philippines, Diliman.
Step 3: Pay the application fee and get your WES reference number
Once you have viewed the required documents checklist, you can pay the WES application fee. You'll receive your WES reference number after successful payment. The cost of WES ECA fee is CAD240. It includes the following services: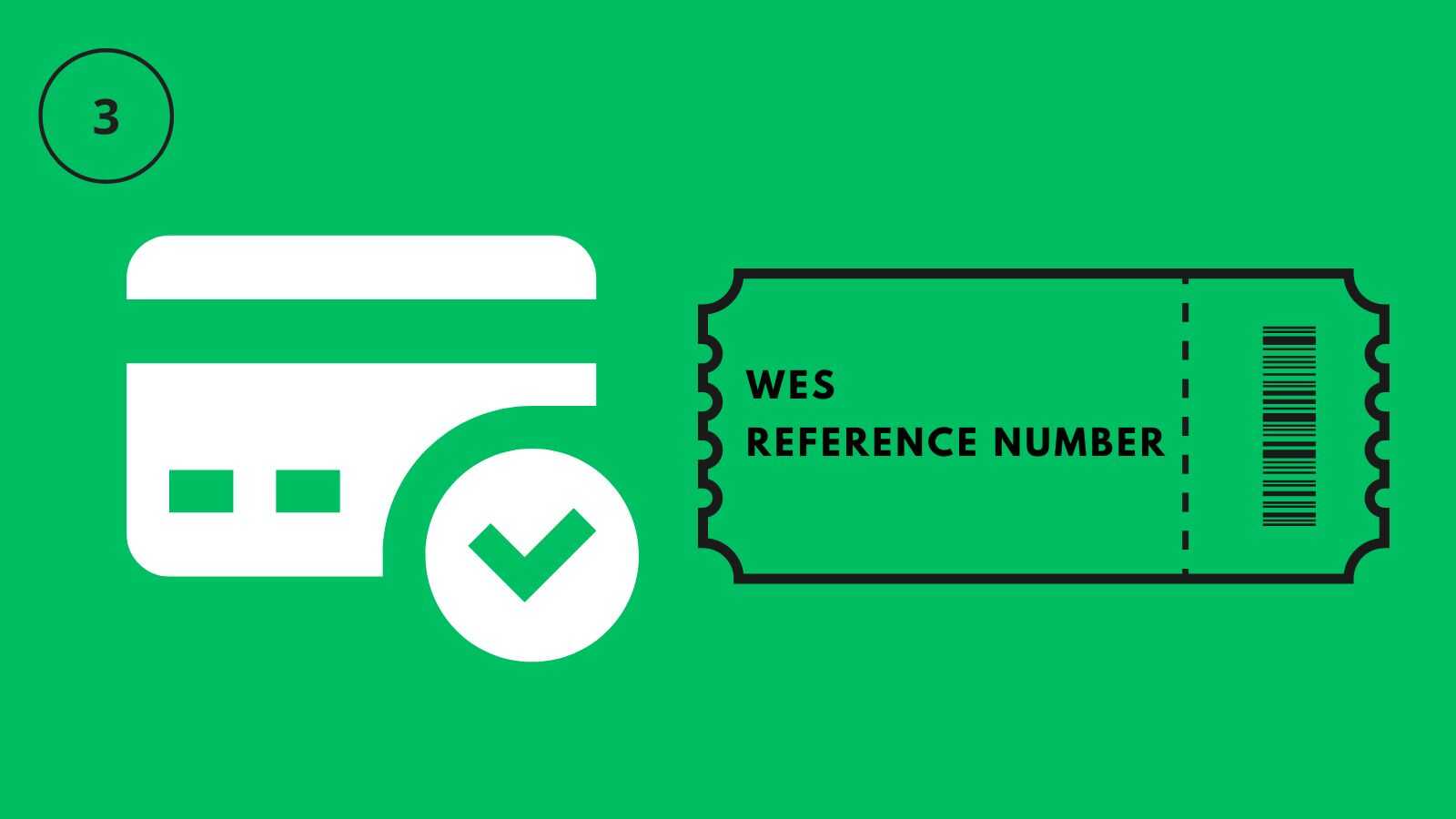 Electronic ECA report provided to you
An official paper report
ECA report access by IRCC (Immigration, Refugees and Citizenship Canada)
Electronic storage of your report and verified transcripts for future use
Step 4: Visit your former school or university to request your documents
Request a copy of your official Transcript of Records (TOR) from your former school or university registrar. You must specify that the purpose is for WES ECA, evaluation or verification. Attach an Academic Records Request Form (you can download it from your WES application page). That form will assist your school registrar in sending your documents to WES because it contains your WES Reference Number and WES mailing address.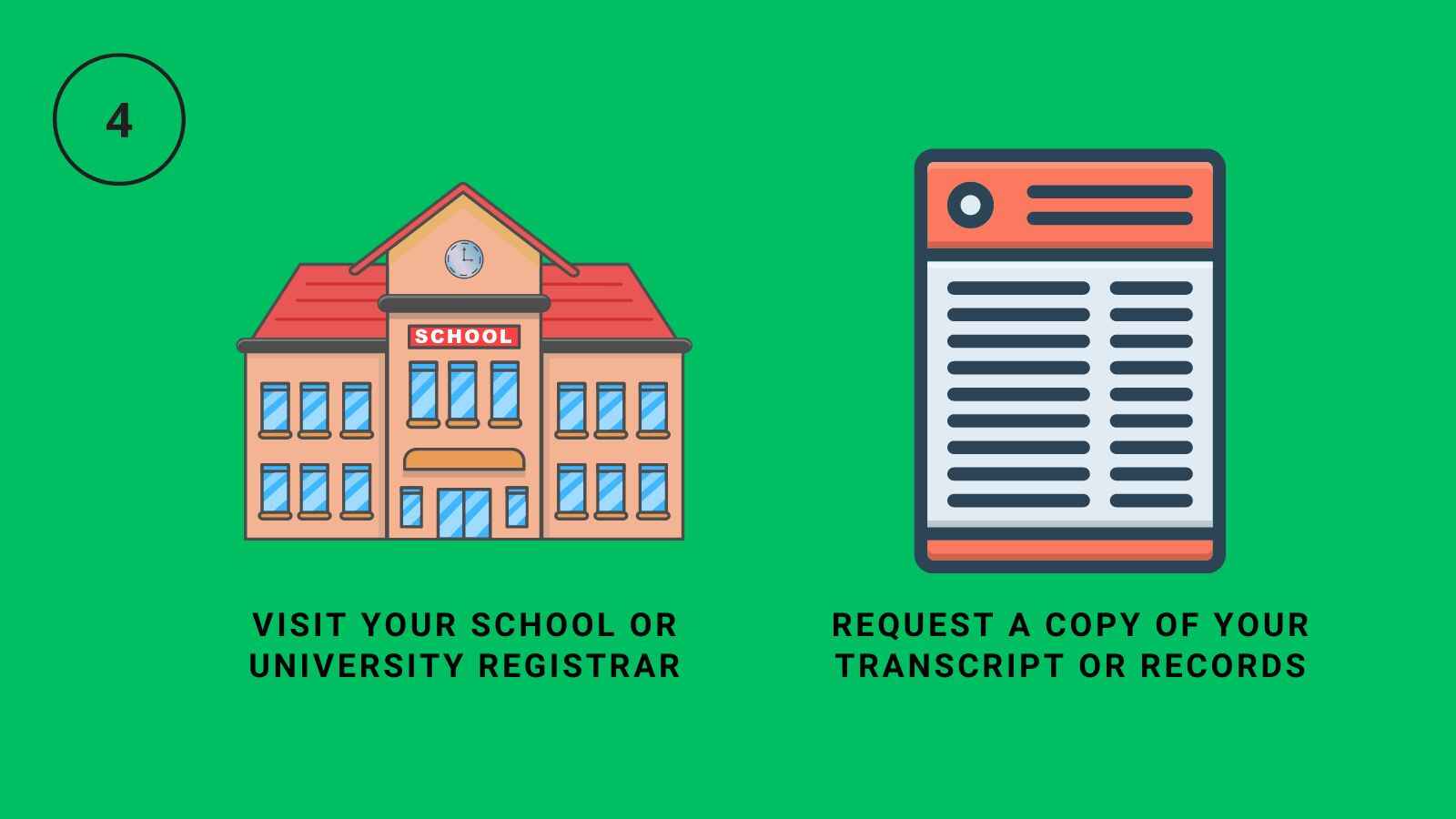 Step 5: Send your documents to WES
You must include your reference number and the correct mailing address provided by WES. The delivery usually takes about 3 to 5 working days from the Philippines to Canada if you deliver via a courier service.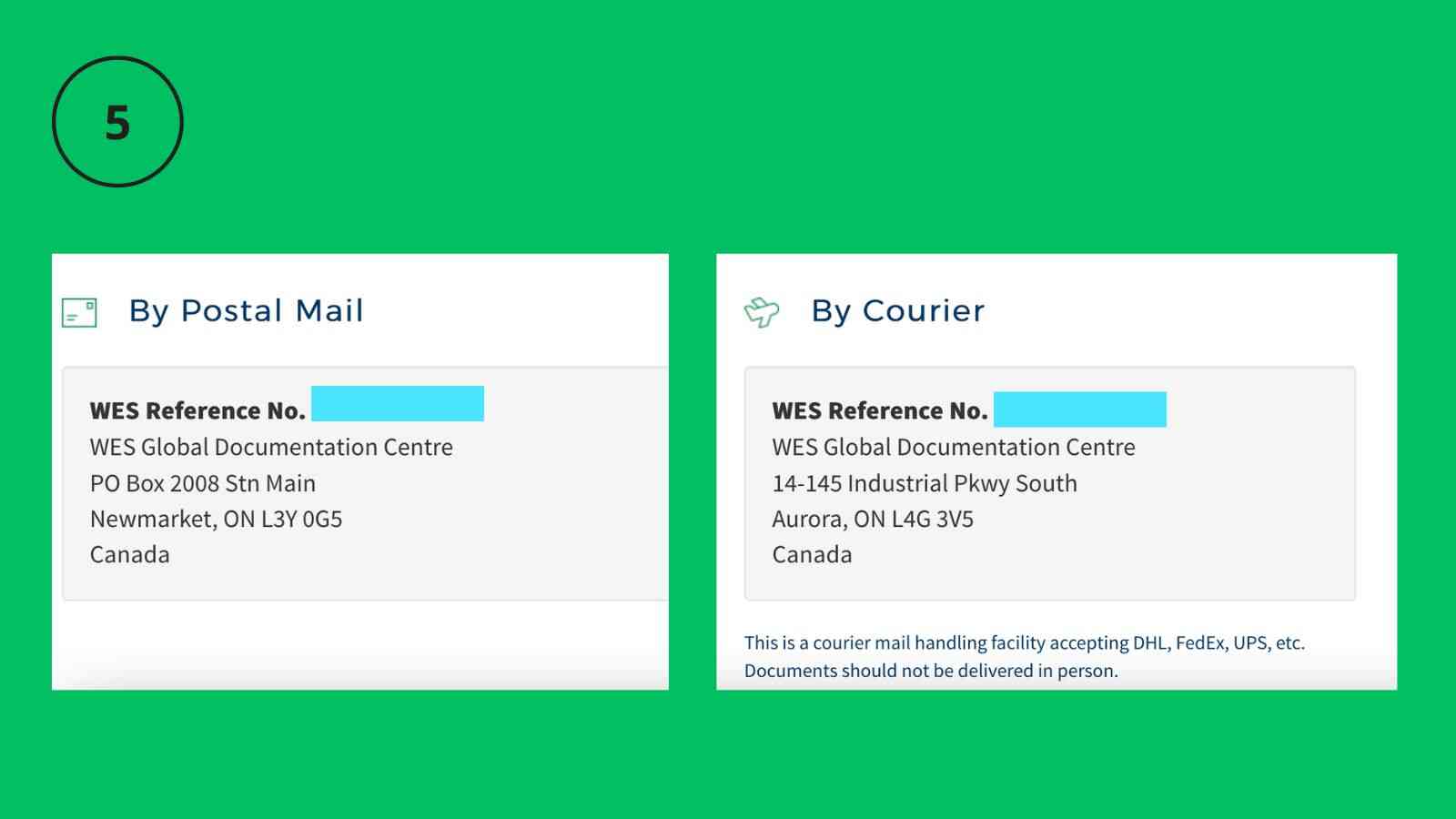 How to send documents to WES?
Electronically
Some colleges or WES-accredited universities have a digital arrangement with World Education Services to send your records electronically. Ask your school registrar in the Philippines if they already have this mode of delivery.
Your school will mail your documents directly to WES
Some schools and universities in the Philippines can send documents in sealed envelopes directly to WES. Ensure that the sealed envelope is signed or stamped across the back flap by your school registrar or authorized official.
You will send the documents from your school to WES
If your university doesn't send documents to WES, you can mail them through a courier service. We recommend DHL in the Philippines because it delivers official papers to WES. Make sure that your document is in a sealed envelope and signed or stamped across the back flap by your school registrar or authorized official.
FedEx and UPS also handle delivery services to WES in case you cannot find a DHL service near your residence.
Step 6: Receive your WES evaluation
This is the moment you've been waiting – to receive an official evaluation result from WES. You'll receive an email from WES that you have completed the evaluation. You'll also know the status of your application via your WES account. Likewise, you'll receive a WES digital badge. Claim it! You can use it for your resume, employment, or LinkedIn profile.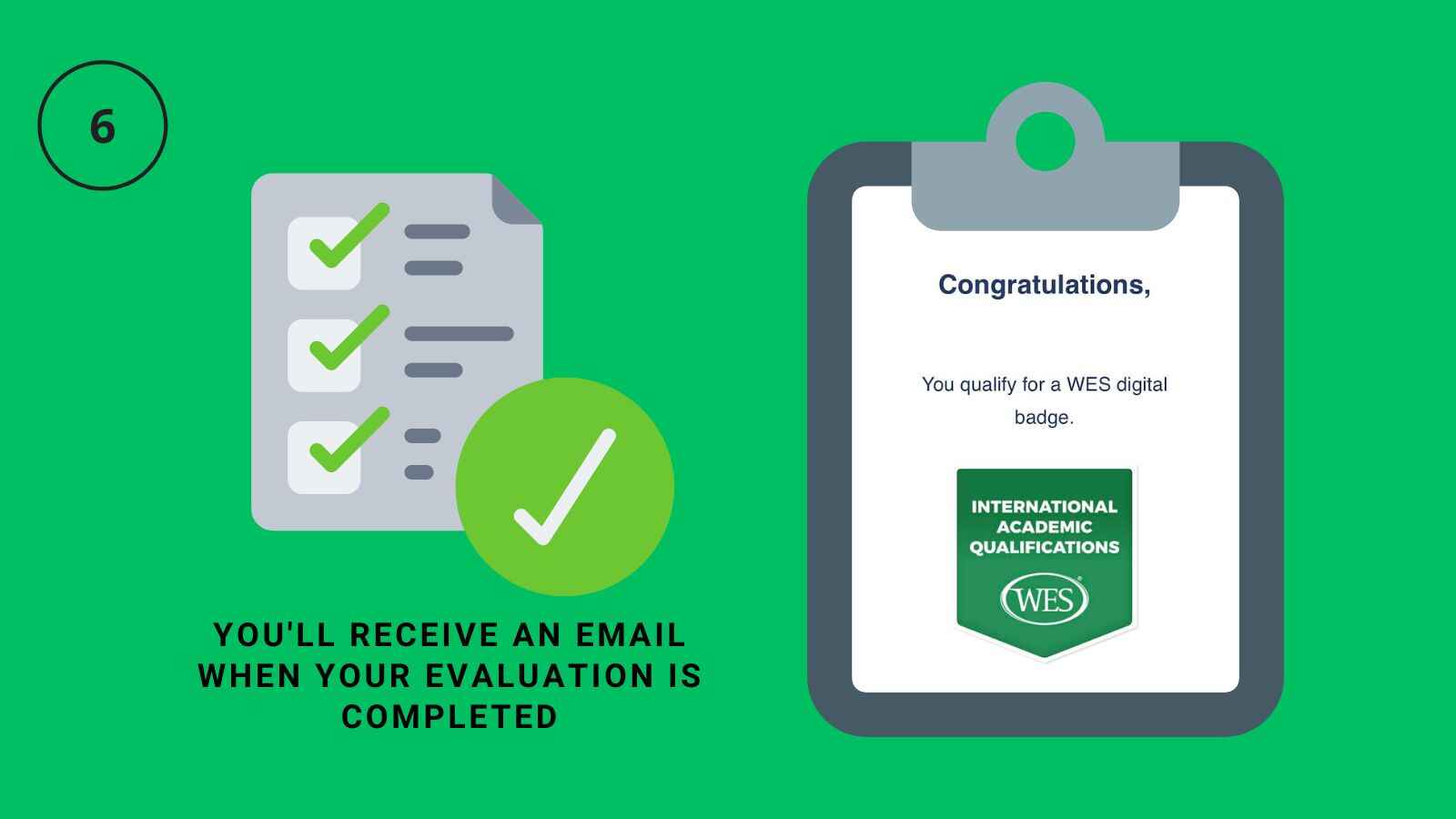 FAQ About Sending Documents in the Philippines to WES Canada:
How to apply for WES evaluation from the Philippines to Canada?
Sign up for a WES account, then indicate your country of education, status, type of education, the name of your school or university, and your diploma or certificate for your academic credential request. Then pay your application to receive your WES reference number. Use that reference number to request your academic transcript from your institution.
Does WES ECA expire?
WES Educational Credential Assessment is valid for five years from the date of issue. You can continue to use it when you apply for a new Express Entry profile.
Can I send documents to WES by myself?
Yes, but you must first request your documents at your former university or school registrar. Then you can send your sealed documents to the World Education Services mailing address with your WES reference number. The verification process will proceed.
How do I pay WES in the Philippines?
You can pay using a credit card like VISA, Mastercard, or AMEX. The World Education Services office also accepts cheques, money orders, or Western Union.
How many days does WES finish my Educational Credential Assessment for Canada?
According to World Education Services, it takes around 35 business days after they receive, review, have accepted all your required documents, and receive full payment to complete an evaluation.
How to track my WES ECA application?
Log in to your WES account and visit "My Account" to see the status of your application. Likewise, you can use the official WES mobile app to check the status of your documents evaluated by WES.
Disclaimer: This article is for information purposes only and is based on personal experience. The author is not affiliated with WES or any company mentioned.
Related articles:
How to Apostille Documents in DFA Philippines