We gathered the most trusted online stores in the country today. They also belong to the most visited online shops in the world. Similarly, they are the most popular shopping apps as well.
The easiest and most convenient way to shop is online. Online shops and shopping apps are growing in numbers, the same is true with their online revenue.
As more and more people prefer the online shopping way of getting gifts, buying favorite gadgets, and ordering regular necessities, knowing the best online shops is helpful to find the finest and most affordable products we are looking for.
Top 14 Best Online Shopping Sites in the Philippines in 2023:
Lazada
Shop SM
Shopee
Zalora
AliExpress
Amazon
eBay
SHEIN
Banggood
Carousell
Galleon
Gearbest
TokTok
Deal Extreme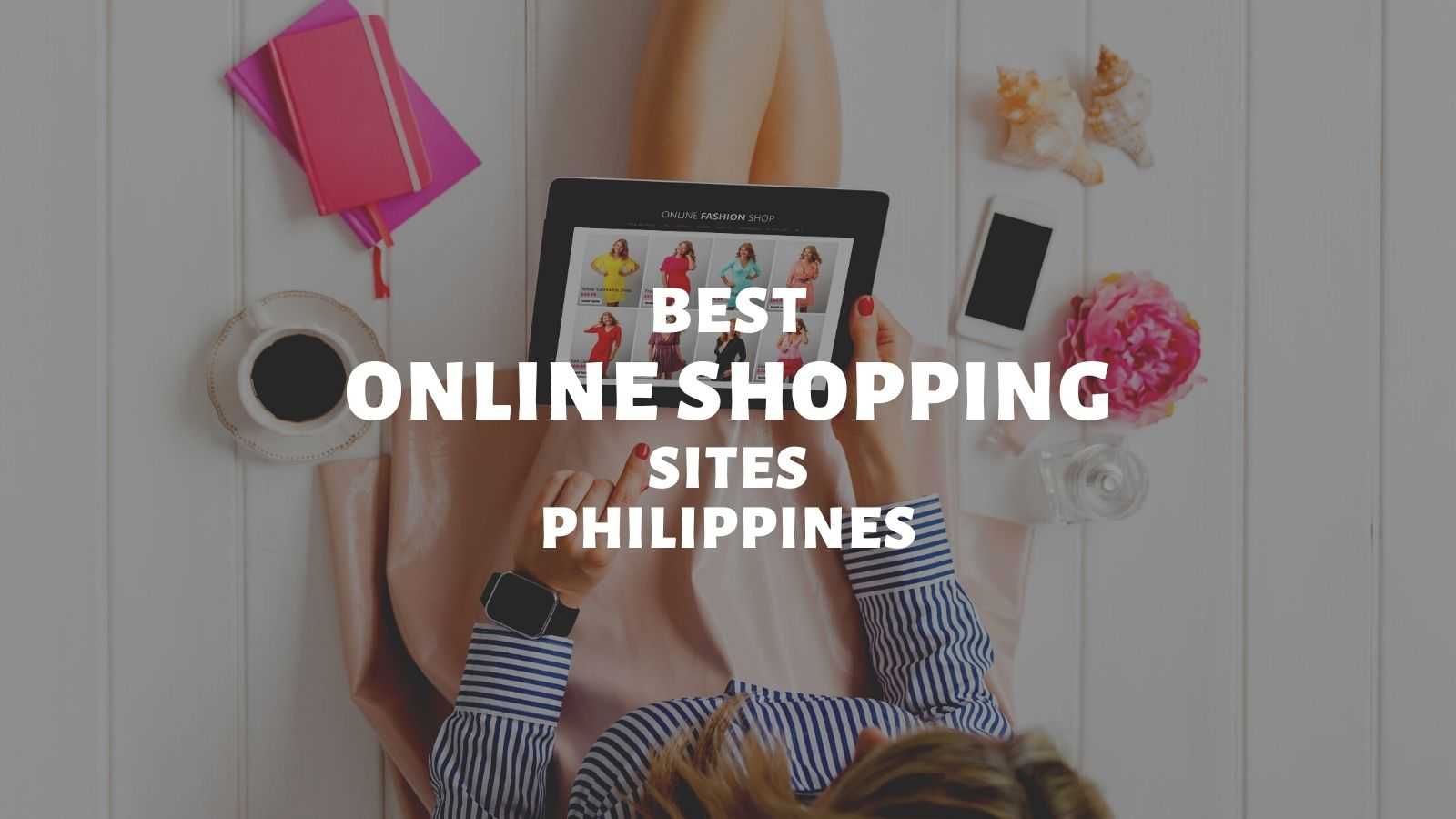 1. Lazada
Currently the number 1 best online shop in the Philippines for launching the first largest online retail store in the country and South East Asia. Founded by Rocket Internet, Lazada is now owned by Alibaba Group, a famous Chinese conglomerate best known for its e-commerce and internet retail businesses.
Lazada has been dominating the leader of online store in South East Asia in terms of average monthly visits and online customers. Online sellers in Lazada's marketplace are also increasing over time.
Shoppers love Lazada for their very affordable prices and wide variety of available products. The most desirable products in Lazada include shoes, electronic gadgets, women's clothing, health and beauty products. Lazada vouchers are also available for new and loyal customers. No wonder why it's one of the best online stores in the Philippines.
Lazada Payment Options:
PayPal
Cash on Delivery
GCash
Lazada Wallet
Credit Cards (Visa, MasterCard, JCB, AMEX)
2. Shop SM
SM, the leading shopping mall in the Philippines, recently launched its online shop, Shop SM. We are thrilled about this move and I'm sure it's gonna be a game changer. The wide selection of best quality products is endless. As usual, you can earn points while shopping with your SM Advantage card or Prestige card. They also accept COD payment. In addition, delivery is nationwide. Yay!
Likewise, Shop SM gives you the option for delivery or pick up. Delivery option will let you receive your item at your doorstep while pick up will let you collect your item at your chosen SM store. Are you going to Shop SM online this Christmas? Tell us if it is one of your best online shopping sites in the Philippines.
Shop SM Payment Options:
Cash on Delivery
Credit Card (Visa, MasterCard, AMEX, JCB)
Debit Card
eWallet (GCash, PayMaya, GrabPay,
Online Banking
Atome Installment
3. Shopee
Shopee has grown from a mobile-centric e-commerce site into one of the best online shopping apps in the Philippines. It was first launched in Singapore. Then, it expanded its online market to Malaysia, Thailand, Indonesia, Taiwan, Vietnam and the Philippines.
As of the moment, Shopee app has more than 50 million downloads on Google Playstore and the App Store. Shopee is known for their free shipping service. They also partnered with NinjaVan, 2Go, Zoom, J&T Express, and xPost for their delivery and logistic deals.
Some of the most favorite items in Shopee are men and women's apparel, mobile accessories and cool gadgets. Shopee vouchers and coupons are also offered regularly for customers to avail discounts and promos.
Shopee Payment Options:
Cash on Delivery
ShopeePay
Linked Bank Account
Credit / Debit Cards (MasterCard, Visa)
Payment Centers (7-eleven, GCash, SM Bills Payment, LBC, Robinsons Department Store, Bayad Center, M Lhuiller, EC Pay, Palawan Express)
Over-the-counter
Online Payment
TouchPay
Google Pay
4. Zalora
When it comes to fashion and the best online shopping site for women's clothing is Zalora. This online shop features distinguished global and local brands such as Mango, Nike, Oakley, Adidas, Bench, Cotton On, Guess, Casio, Reebok, Levi's, Topshop, Sperry and many more.
Zalora is also one of the most trusted online shopping websites in Hong Kong, Singapore, Indonesia, Malaysia, and Taiwan. I personally love how simple and user-friendly their website is. Zalora mobile app is also very easy to navigate. Millennials are so fond of using Zalora app when shopping online.
Zalora Payment Options:
Cash on Delivery
Credit / Debit Card (Visa, MasterCard, JCB)
PayPal
Google Pay
5. AliExpress
With more than 500 million app downloads, the most famous online retail store in the world is from Alibaba Group, AliExpress. It first started as a business-to-business buying and selling portal. Moreover, it is widely known for its wholesale stocks. As a matter of fact, many successful businesses purchase their products from AliExpress and re-brand them to re-sell to the public.
AliExpress is one of the best online shopping sites in the world. They offer worldwide and international shipping orders. With their wide variety of products and affordable prices, many shoppers become loyal customers including Filipinos.
AliExpress Payment Options:
Debit / Credit Cards (Visa, MasterCard, Maestro, Discover, Diners Club, AMEX)
QIWI
Boleto
SMS Payment
AliExpress Pocket
Wire Transfer
Western Union
6. Amazon
Amazon is the most trusted online shopping website in the world. They also ship to the Philippines. I love how they pack and deliver their product, so secured and so protected. It's the best compared to other online stores out there.
We can order just about any product on Amazon. We share one of the best tips on buying products from Amazon USA to the Philippines at this post, "How to Buy Amazon Products in the Philippines." Check it out and save big money from shipping fees.
Amazon Payment Options:
Debit / Credit Card (Visa, MasterCard, Discover, AMEX, Diners Club, JCB)
Amazon Gift Card
7. eBay Ph
eBay is one of the top online shopping sites in the Philippines and the world. If you are looking for hard to find or rare items, you may find them on eBay. This website is also known for its online auction style sales. Today, eBay is the Top internet companies with the highest revenue and market capitalization.
The number of active eBay buyers worldwide is 152 million. Their top selling products include mobile phones, cameras, bags, makeups and accessories. eBay also features awesome deals every day which reward big discounts.
eBay Ph Acceptable Payment Methods:
Cash on Meet ups
Bank deposits
Bank Transfer
PayPal
8. SHEIN
SHEIN is a fast-growing global fashion and lifestyle online retailer that connects customers with their favorite brands. The company was founded in 2012 and is now famous for selling a wide range of clothing, accessories, jewelry, and cosmetics while offering the best value on the market.
Millennials also love the SHEIN brand. The company has massive offices in Singapore, China, and the United States. Today, SHEIN is among the most visited online shops in the Philippines.
SHEIN Acceptable Payment Methods:
Cash on Delivery
Paypal
Credit Card (Visa, Mastercard, Maestro, AMEX, Diners Club, JCB)
GCash
9. Banggood
Banggood has been one of my favorite online stores for quite some time now. I can always find unique and high-quality items that offer the lowest price. In addition, I get reward points every time I shop. It is indeed "shopping with fun…best bang for your buck."
Banggood has global warehouses and their delivery service is always fast and convenient. I like their free shipping even though my items would always come from Hong Kong or China warehouses. They ship through DHL, EMS, UPS, GLS, DPD, Toll and local post.
With over more than 10 million app downloads, Banggood is definitely one of the best online shopping apps in the Philippines and the world. The company also accepts drop shipping services for digital entrepreneurs.
Banggood Payment Options:
Cash on Delivery
PayPal
DragonPay
Debit / Credit Card
10. Carousell
Carousell is an online mobile platform for consumers to buy and sell products. It operates in Singapore, Indonesia, Malaysia, Taiwan, Hong Kong and the Philippines. Online shoppers and sellers are growing in numbers with Carousell as their app achieved more than 10 million downloads on Google Play and App Store.
Carousell acquired OLX, a well-known online marketplace in the Philippines. That being said, this online shop also includes cars and property deal offerings. It's a great place to list anything you want to buy and sell online.
Carousell Payment Options:
Meet up or Cash on Delivery
Bank Transfer
PayPal
11. Galleon
If you can't find it in the Philippines, you might find it on Galleon. According to their company, Galleon aims to give users the excitement in discovering new innovative products never seen before – gadgets, apparels, electronics, toys, and many more distinctive items.
You might be surprised how many wonderful and rare items you can discover on Galleon. Because the company is based in the Philippines, most of the payment methods are available and accepted.
Galleon Payment Options:
BDO Direct Deposit
PayPal
Credit / Debit Card (Visa, MasterCard, Maestro, JCB, AMEX)
PNB Global Remit
DragonPay
Instapay
Pesonet
Cash on Delivery
Cash on Pick up
12. Gearbest
When it comes to gadgets, electronic devices, and gears, Gearbest is one of the best online shops in the Philippines and the world. They have amazing collection of prominent brands like DJI, Samsung, Huawei, Xiaomi, Intel, Apple, Lenovo and lots more.
Gearbest coupons and vouchers are also available for first-time users. Likewise, loyal customers can get generous deals, too. Their delivery services include DHL, EMS, and FedEx. Most importantly, customers can track their package with up-to-date status. Similarly, Gearbest has after-sales policy including return and exchange, refunds, and warranty.
Gearbest Payment Options:
Paypal
Credit / Debit Card (Visa, MasterCard)
Wire Transfer
Local Payments
Yandex Payment
13. TokTok
TokTok is the newest Filipino online shopping app established to help and serve Filipinos who lost their jobs during the pandemic, TokTok is now expanding its business operations. From their TokTok Pabili service and TokTok mall (online shopping mall), the Filipino-made app will soon launch its online food delivery service in the Philippines.
TokTok Mall Payment Options:
Credit / Debit Cards Mobile Payment
Online Banking
Over the Counter Banks
Over the Counter Non-banks
14. Deal Extreme
Also known as DX, Deal Extreme is another big online shopping hub used in the Philippines. Famed for its wide selections of tech products, Deal Extreme also offers numerous life and beauty items. Founded in 2005, Deal Extreme has been one of the most trusted online stores in the Philippines.
Deal Extreme Payment Options:
PayPal
WebMoney
Credit Card (Visa, MasterCard, AMEX, Discover, JCB)
Related Articles: