Everyone can invest in stocks either directly or indirectly. 2 amazing ways are what I'm going to share with you right now. It's investing directly in the stock market and investing indirectly by means of equity funds from Mutual Funds.
I'm sure you wonder which is better. My answer would be none because they are both considered as best investments. If you have neither any of them right now, you are losing so much money and opportunity. You know already why if you read our previous post about "why should you invest in stocks."
What are Equity Mutual Funds?
Equity Funds offered from Mutual Fund companies are also stocks investments. As a matter of fact, some investors also call equity funds as stock funds because these funds participate on equities listed in the Philippine Stock Exchange.
Some Mutual Funds mix them a little bit of other money instruments and securities but majority of Equity Funds are invested in stocks of blue-chip companies. Like stocks, they could also generate dividends if chance permits.
All you have to do is invest and you will earn money even when you're spending beach holiday somewhere
Your Mutual Fund company is your fund manager. They are experts and all you have to do is place or invest your funds with them and earn money.
What is investing in the Stock Market?
Investing in the stock market is literally buying stocks from giant companies. It is buying and buying shares of stocks and maintaining them to grow. It is continuous buying of stocks. In the long run, the value of your total stocks will grow tremendously and surprisingly will generate profit for you.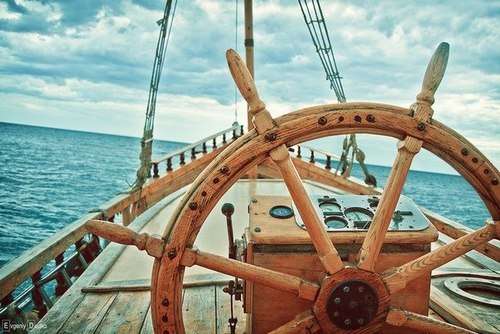 "If you're investing in the stock market directly, you are the captain of your ship."
With directly investing in stocks, you are responsible for the management of your funds. You are the one who controls the buttons. You are the one who should know when to buy and when to sell them. Only you can profit money or lose from it all.
How do you earn millions of money with stock investments?
Your stocks will accumulate and appreciate in value if you invest for long term. If you invest continuously for 7 years or so, from the best companies, you will surely accumulate millions when the companies you invested your stocks with grow 15% every year. If you invested early, lucky you, for you will have so much money.
It has been proven that the earlier you invest, the wealthier you will become.

According to Business Insider,
"if you had invested $1000 with Warren Buffett back in 1960-something, your $1000 could be worth $10 million+ by now"
Do you want to copy the stocks I invest with right now? Join DailyPik and start building your millions. Better yet, copy my global portfolio at Tradecatalog.