Why should you invest BDO Easy Investment Plan UITF? What are the benefits compared to regular UITFs? This is my ultimate review and guide about investing and monitoring BDO EIP.
UITFs like Mutual Funds are one of my favorite investment products. If you're a regular reader of this website, perhaps you know that already. I'm not gonna talk about what they are in this post, if you're new to UITF and you want to get to know them better, just head off to our Millionaire topics and come back here.
If you want to open UITF by investing set-aside-money every month instead of one-time investment, then go for BDO EIP. BDO Easy Investment Plan as what it's called completely is a terrific option for UITF periodic investment.
This Trust Fund is like a Magnum Gold with Salted Caramel type of fund because you know to yourself you need to have one. Yes, it is irresistible but it is also a MUST have.
What is BDO EIP?
BDO EIP is an Easy Invest Plan for UITF (Unit Investment Trust Fund). It allows the investor to invest on a regular basis or on a periodic schedule instead of one time placement. This affordable way of investing will also help to minimize risk by executing cost-averaging method of investing.
Why I choose BDO Easy Investment Plan?
It's literally savings plus investing rolled into one.

I want a UITF product that enables me to invest monthly for 3-5 years or more

It's another way to diversify my funds

Earnings are computed using Cost Averaging Method which is cool even though the market is up or down
If you are wondering what type of BDO UITF I use for EIP, I'm using Equity Fund. I know it's the riskiest fund yet I know EIP uses Strategic Averaging Method in computing income and losses so I'm pretty confident I would earn profit in the long run besides I'm keeping my funds for 3 years or more. To sum up, here are my points:
Why I choose BDO UITF Equity Fund for my Easy Investment Plan?
It is majority invested in stocks

The higher the risk, the higher the earnings

I love BDO Equity Fund's performance

I like its holding companies (PLDT, Ayala Land, SM Investments, Ayala Corp., ICTSI, Alliance Global, Megaworld, SM Prime, DNL Industries, Petron etc.)

My goal is long term

EIP used Averaging Method (a.k.a. Cost Averaging) so it's a win win!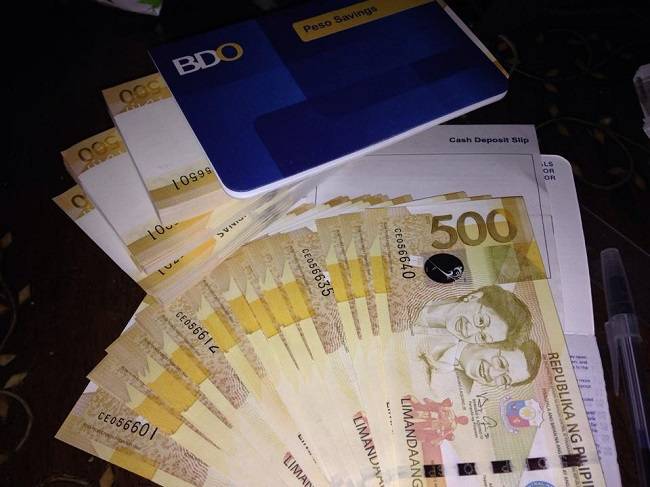 BDO Easy Investment Plan Review and Earnings Report
BDO UITF EIP is among my newest investments. So far it's amazing because I can monitor my investment via BDO Online Banking and I can see there all the income incurred every month. Since it's a new fund, I decided to set aside 2000 a month first and wait for few months to increase my monthly placement. I'm planning to make it 5000 a month perhaps when a plunge this year occurred. They usually come anyway.
Benefits of
BDO Easy Investment Plan
Using BDO Easy Investment Plan is so affordable, convenient and comfortable because no matter what type of UITF you choose, you will feel confident you will earn profit in the long run whether NAVPUs go up or down.
With EIP, you can choose how and when your funds will be invested – 5th, 10th, 15th, 20th, 25th, 30th of the month your choice. It is an Automatic Debit Arrangement (ADA) so you can elect how much fund will be debited from your bank account and will be added to your UITF.
BDO UITF Products Available for E

asy Investment Plan:
Peso Fixed Income Fund

Peso Balanced Fund

Equity Fund
What are your views about BDO UITF Easy Investment Plan? Don't have UITF account yet? Go to this page now to know how to open UITF account in BDO before you make one.