We've been to Macau recently to celebrate Chinese New Year and see its beautiful places. I'm here to share the best places and tourist spots to go and visit in Macau. They are the most famous spots you can't miss traveling in Macau no matter what you're looking for – shopping places, eating and dining, casinos, hotels, amusement parks and historical places. I've included itinerary suggestions too.
Where is Macau?
Macau is part of China and is also referred as Macao by some. It used to be a colony of Portugal in the mid-16th century until late 1999 so you will surely see Portuguese influence reflected by places you'll see around Macau.
Portuguese Architecture and Portuguese foods like the famous cookies made by the well-known Koi Kei Bakery. According to the "The World Factbook", it is the second highest life expectancy in the world. I like the weather there, not too hot, not too cold and the place is damn clean. There are many casinos in Macau because the economy relies heavily on them aside from manufacturing.
Do Filipinos need a visa to visit Macau

?

Like Hong Kong, Filipinos and Philippine passport holders can enter and visit Macau without a visa prior to arrival. Hong Kong though now requires diplomats and government officials of the Philippines to have visa. Filipinos have 30 days to travel Macau without a visa. Yay!
When is the best time to go and visit Macau?
Like I said, the weather in Macau is not too cold and not too hot. The coldest is around December and January but it is tolerable. It's around 17-19 Degrees in Celsius during February. It is hot in the months of June until September – around 30ish in Celsius.
Top 20
Best Places and Tourist Spots to Visit in Macau

:
The Venetian
City of Dreams
Ruins of St. Paul
Macau Tower
Macau Museum
San Malo
Na Tcha Temple (Templo de Na Tcha)
Mount Fortress (Fortaleza Do Monte)
Senado Square
Cathedral (Igreja Da Se)
Crown Hotel
Sands Cotai Central
Galaxy Macau
Grand Hyatt Hotel
Holiday Inn
Hard Rock Hotel
Wynn Macau
MGM Grand
Grand Lisboa
Star World Casino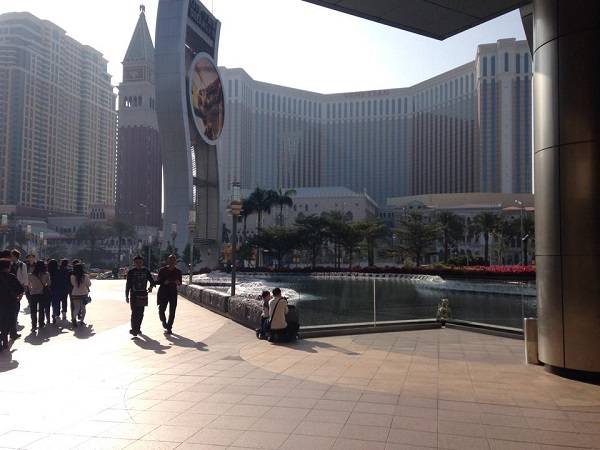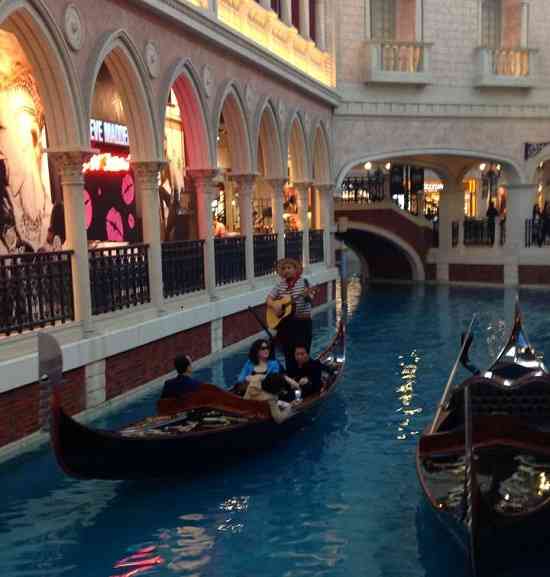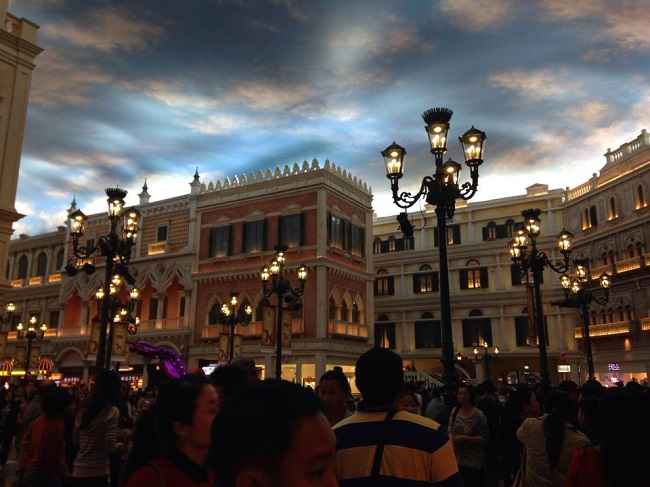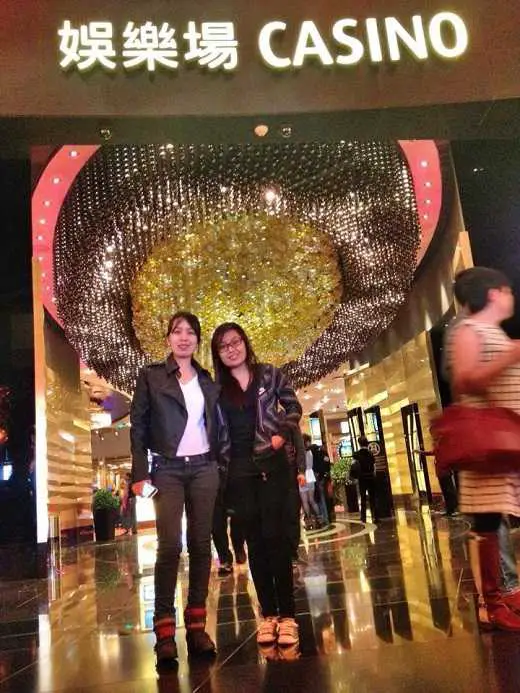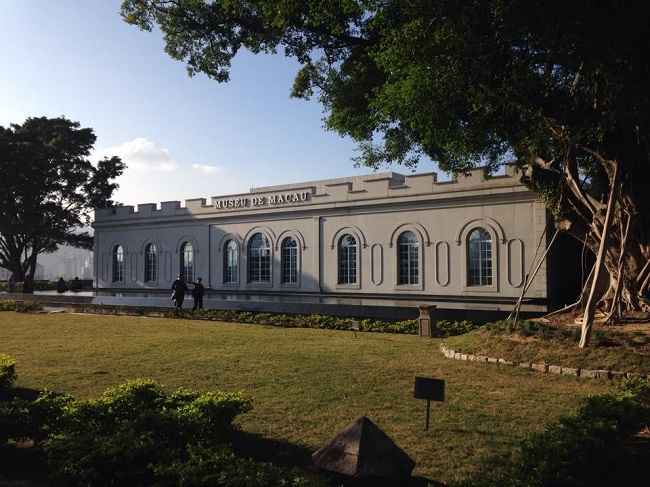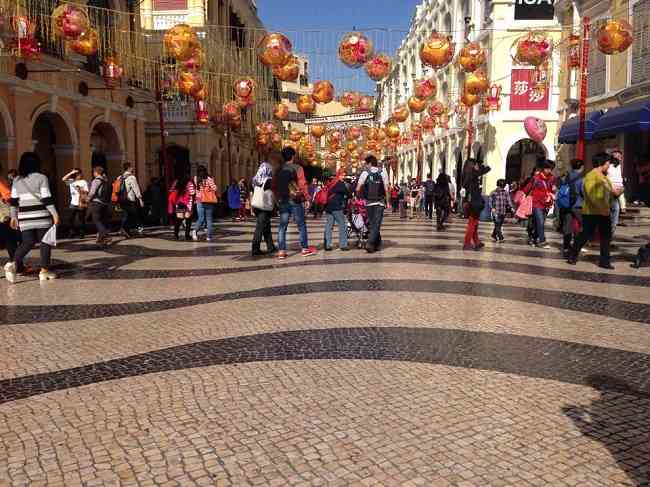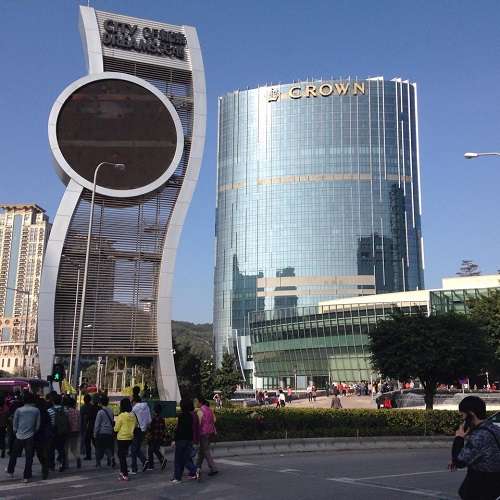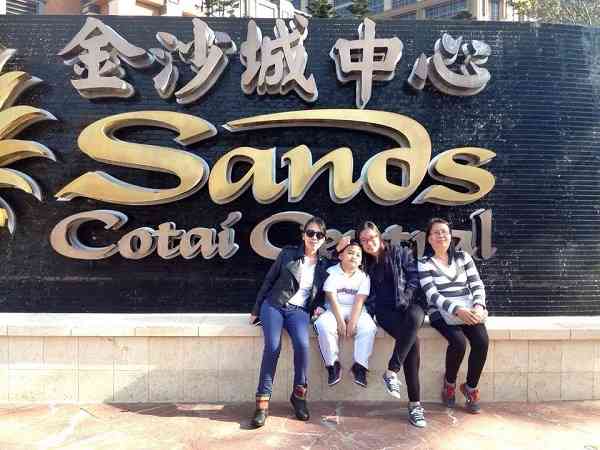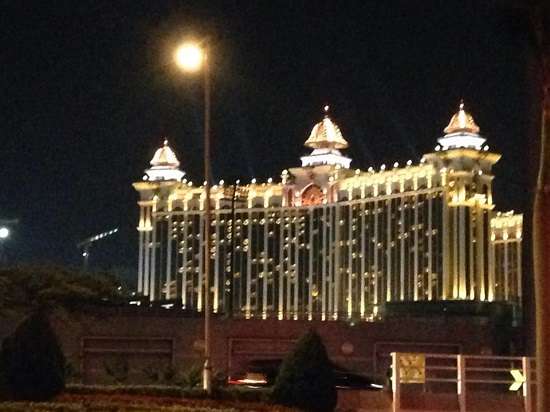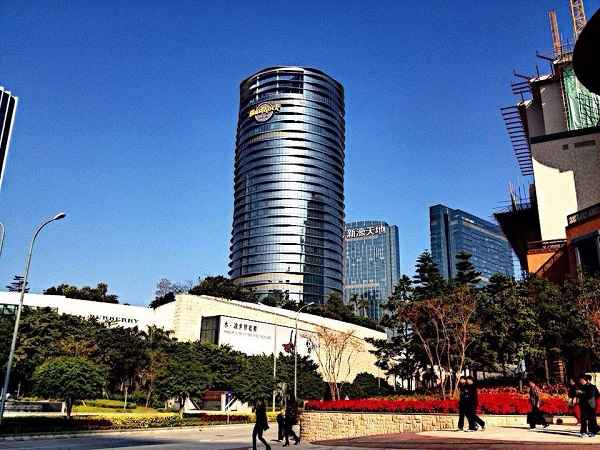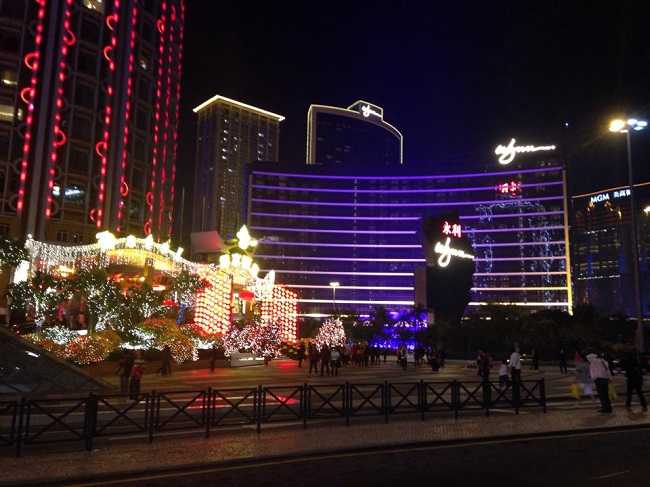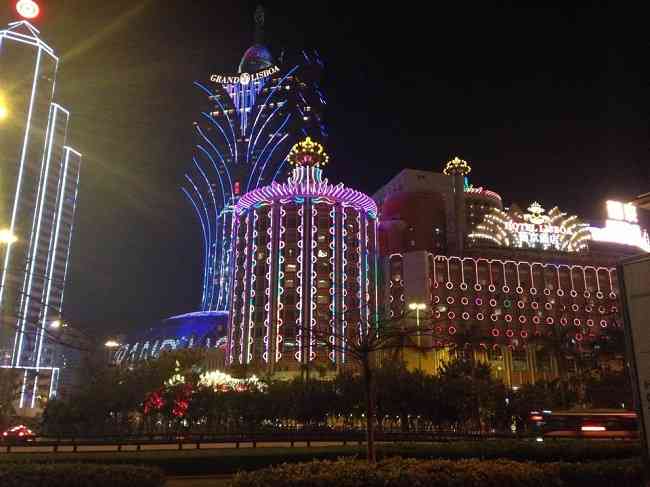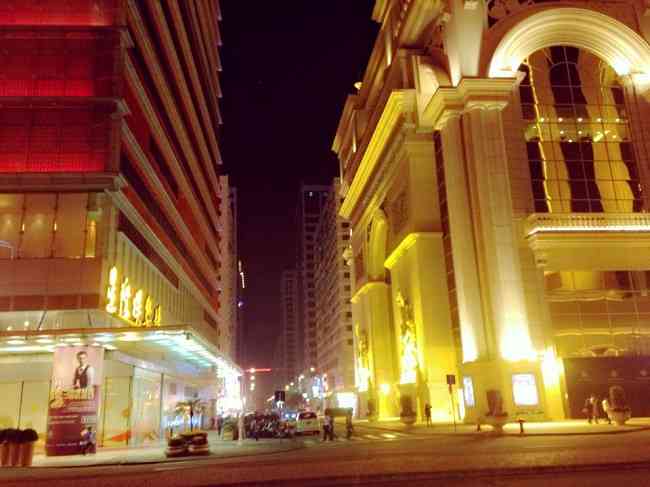 Macau Travel Guides and Tips
Visit the casinos at night because the lights are awesome, there are beautiful fountain lights shows too and visit historical places at day time. Venetian, Galaxy, Crown, Sands Cotai, and the City of Dreams are closer with each other (walking distance) because they are all along the Casino Boulevard, so you can visit them in one night. I also suggest seeing them one more time at day time because the views and ambiance are beautiful. There are more ongoing casino projects along Taipa, Cotai and Estrada Do Istmo.
Grand Lisboa, Wynn, MGM and Casino World Center are near each other too so you can plan to visit them in one night. You can ride a bus and stop by Rua Cidade de Sintra and you'll see these places. Visit Ruins of St. Peter, Macau Museum and the famous streets of San Malo, Macau in one day as they are close with each other. There are shops everywhere so you can enjoy your time.
You can just ride a bus and stop by these places. Fare in Macau is cheap like 4 Pataca and above. You will have to pay at the entrance door of the bus near the driver. You can use Macau Pass or use coins in paying. If you know someone living in Macau, it will be so easy for you to know how much you need for a ride otherwise, just buy a Macau Pass and just swipe your card every time you ride. It's less hassle too.
Special Presentation in Hotels and Casinos in Macau
Each casino has a special highlight or presentation. They usually show it at the center of the casino. See the amazing highlights of Wynn Macau, City of Dreams and Galaxy Hotel and Casino – they are unforgettable. You can also make a wish as you watch them.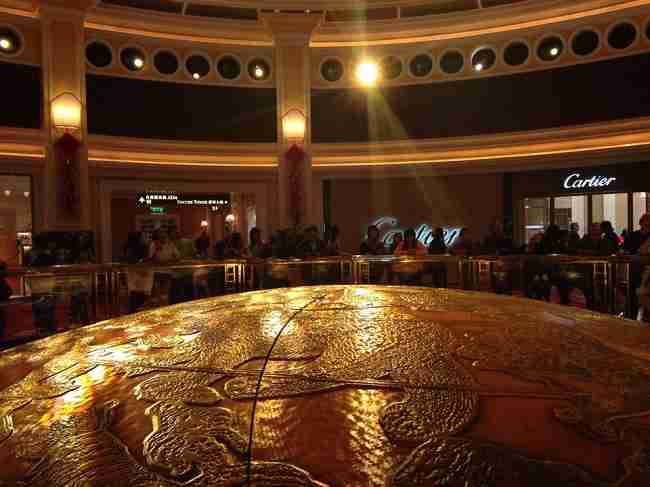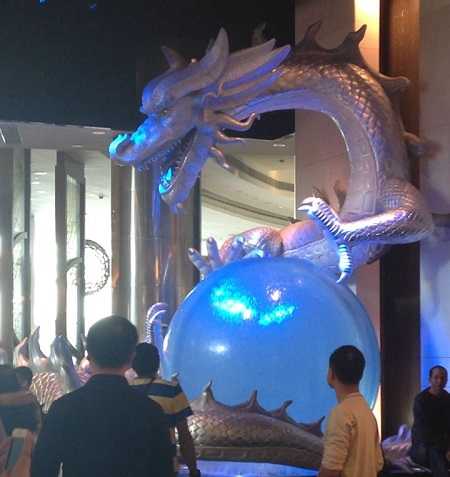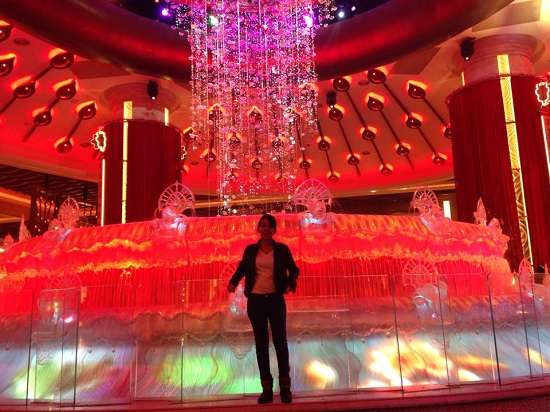 Macau Itinerary Suggestions
My tips for you so you can get use of your time well in Macau and travel happily. The following itinerary is my personal suggestion:
Day 1
Visit San Malo, there are many famous spots there you can see and you can buy at shops in case you want pasalubongs for your loved ones. You'll see:
Ruins of St. Paul
Macau Museum
Na Tcha Temple (Templo de Na Tcha)
Mount Fortress (Fortaleza Do Monte)
Senado Square
Cathedral (Igreja Da Se)
You can spend morning until afternoon there and you can enjoy the famous tourist spots enough. After that, you can visit the following casinos and hotels at night:
Grand Lisboa – don't forget to see what's inside. One word, WOW! Bright lights as you get away from it.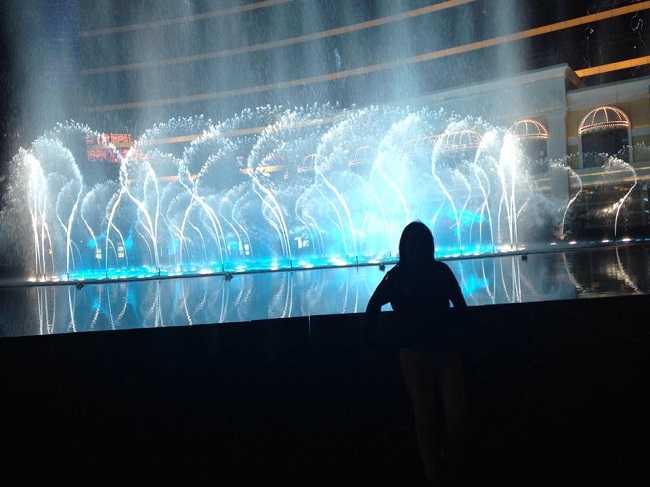 Wynn Macau – there are lights and fountain shows every 30 minutes at the front of Wynn. You can watch it and just enjoy the views outside while waiting. You can also see the beautiful sea and lights on the bridges.
MGM
Star World Casino
Macau Tower
Amazing bridge view and lights
Day 2
Go to Taipa along the Casino Bolulevard in the morning to see the following:
Venetian
City of Dreams
Grand Hyatt
Crown
Sands Cotai Central
Hard Rock Hotel
Holiday Inn
Galaxy
Visit each hotel and casino inside and your time will be worth it. Dine and eat and wait for night time to see the stunning lights of each hotel and casino.
Day 3
Relax and buy everything you wanna buy. Don't forget to post your photos on Instagram and tag us #philpadTravel
Don't miss buying some of the yummiest Portuguese cookies at Koi Kei Bakery. They are everywhere.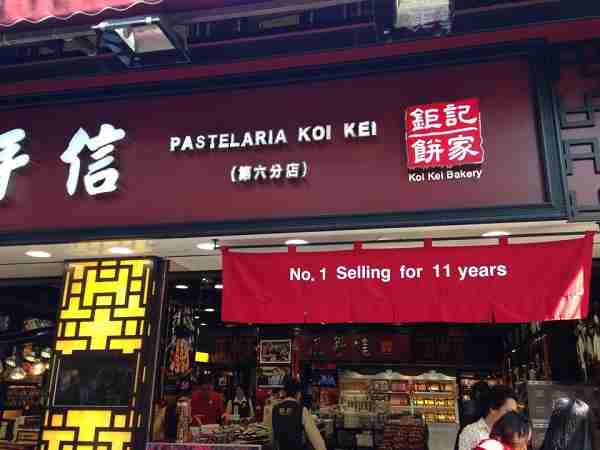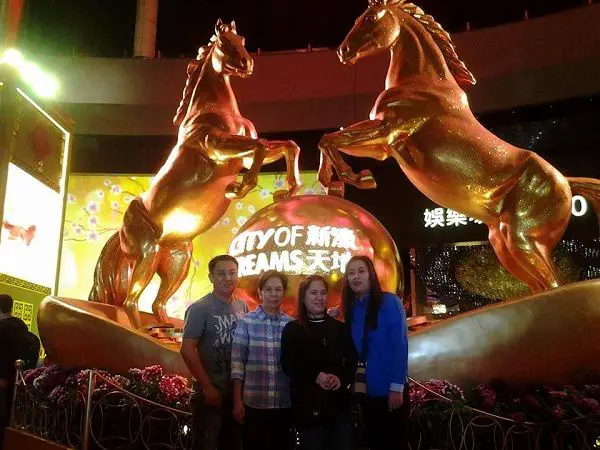 Thank you very much Valentine Quiroz for the warm accommodation and for the unforgettable tour. Thank you too to Elena, Venus and Vanessa Quiroz. God bless you always!
© Texts and Images Copyright by Philpad