The most beautiful people wear their hearts on their sleeves, and their souls in their smiles. I had the pleasure in meeting one of them. She's Angely Dub, founder and CEO of Access Travel and Tours, Inc., the travel agency of famous celebrities, influencers, travel bloggers, and everyone who's into well-crafted itineraries.
Angely has a vibrant personality. She is very passionate and humble. So glad to see this inspiring woman up close and personal. We talked about travel and her journey to success. So here it goes…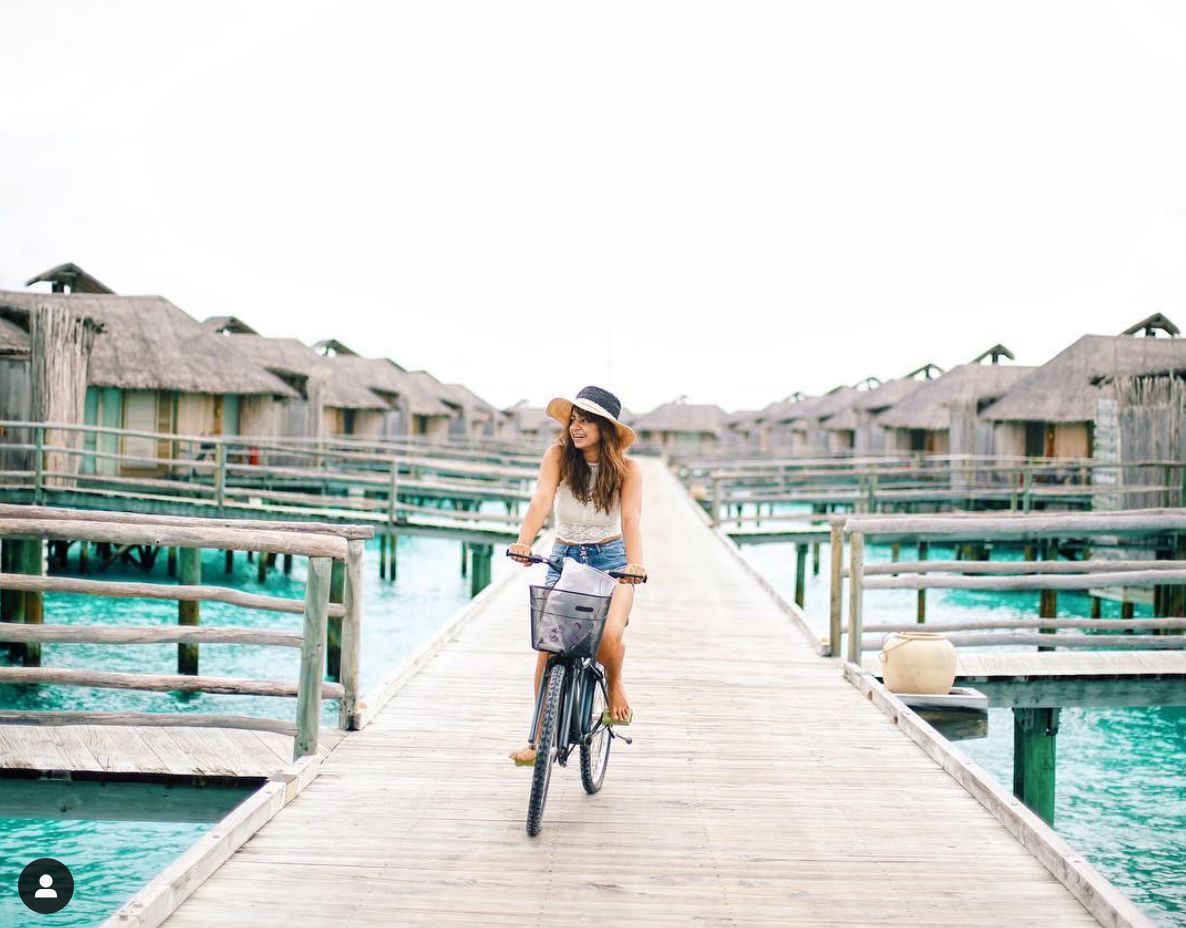 Why do you travel?
Angely: First of all, of course I do it for my business. Coz I'm not really into things. My difference from other businesses or other people in the Philippines, or in general in Asia, once their businesses are ok, they keep on spending on things…their house and glamorous life. I'm not into those kinds of things. So when Access became stable, I decided to spend all my money back to travel. If I travel, it's an investment for myself and for my office.
It's just a cycle. It's not a lavish lifestyle for me because it's still my work. It's still my business. I still benefit out it. It's definitely not like buying a bag or something. Then what comes after that? Nothing. My bag is like this…(shows me her bag). So I mean I'm rarely in the Philippines, no one sees me. So…I don't care 🙂
Yup, it's always a good feeling when you're in a foreign country and nobody knows you…
Angely: Yeah even here, I don't go out. I don't mingle with just anyone. My group of friends are very limited. So I don't really need to impress anyone.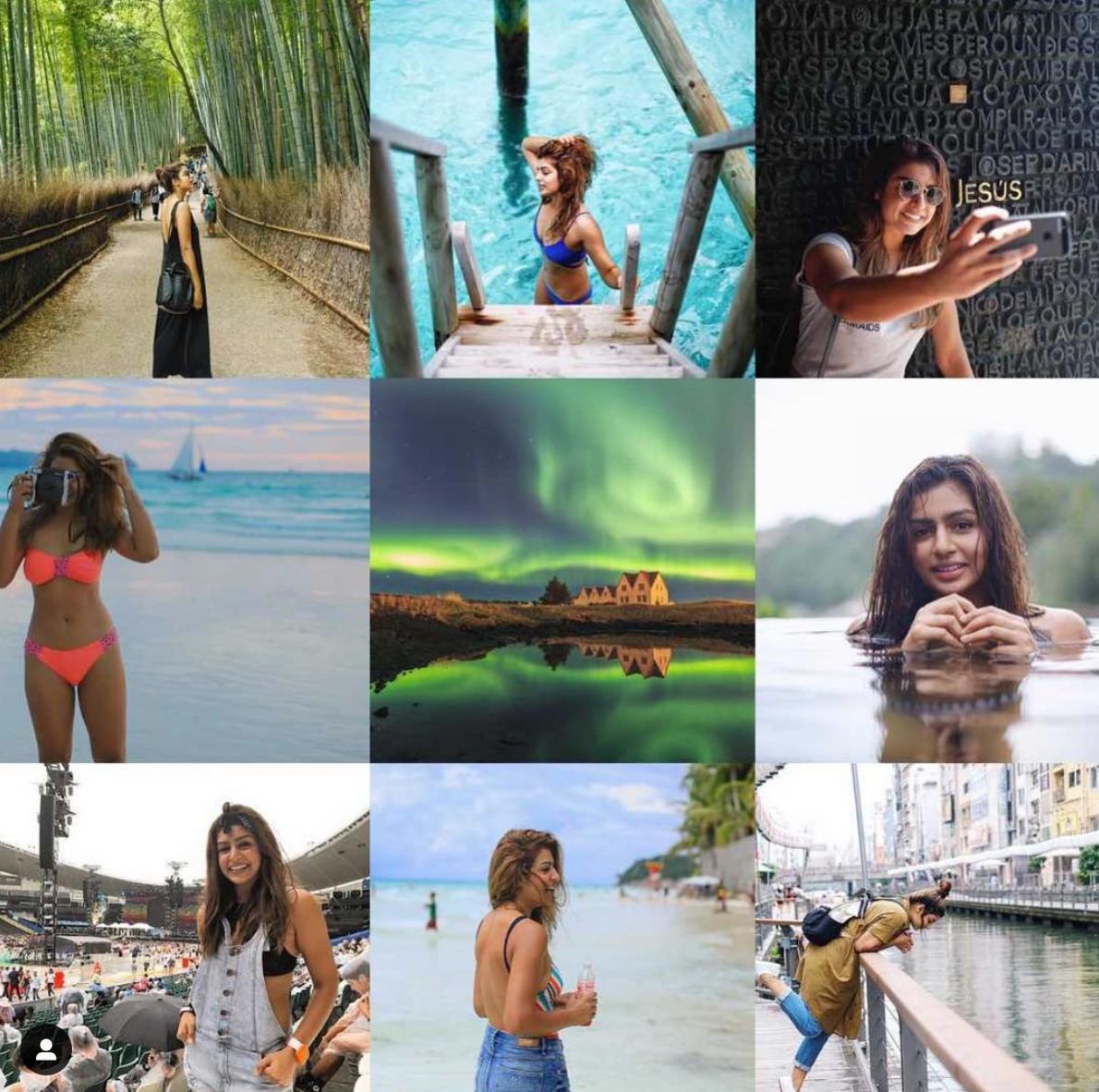 Do you really make planned itineraries and follow them or are they always spontaneous?
Angely: My trips? Spontaneous. I don't plan on anything.
How many countries have you traveled so far?
Angely: 52 and more to go.
What else is remaining on your bucket list?
Angely: I'm flying to South Africa and Seychelles this June. This year our theme was like we take the Roads Less Traveled. I've been traveling my whole life. When I went to Europe this year, I went back home sooner coz I didn't want to overwork. It just felt like I don't want to miss making memories with the people I love. So I went home, I ended the trip. After meeting Marian and Dingdong, I was supposed to meet a guy in Madrid. Apparently, it didn't happen. Uhm, for the second time, that guy didn't meet me so I flew back home to spend time with my friends. I told myself that once in while I need that.
"While people travel to escape from everything, I need to return here to escape from travel. How ironic, noh?"
I don't know. I've been basically everywhere. But home will always be where my mom is. Apparently, no one can heal me better than my mom. No matter what happens, whenever I feel lost, it's my mom, my family and my close friends, who can heal me. I mean, just seeing them, and knowing they're gonna be here when I'm back, I'll be OK.
Last week was very rough for me. I don't know why I suddenly broke down from everything. I just realized that I don't wanna be strong all the time. I felt so weak. It was like, "OK, that's it, I'm going home."
I mean it does not have anything to do with contentment. I have that. Perhaps, at some point in your life, you're just gonna break down. Coz I'm a solo woman running my business. I take care of my family and my siblings coz I don't have my dad. That moment, I admitted to myself "I'm weak." And there's nothing wrong in saying that. For the first time, I cried… I told myself, "Oh my God. I think I'm having this breakdown. I think I've reached this level of being alone. And I don't want to be alone anymore. F**k money, f**k everything. I'm going home."
Tell us what's the most unforgettable travel you had so far and why 🙂
Angely: Bhutan and Nepal.
When I saw people in Bhutan and Nepal, I was like, "Oh my God I'm so blessed. These people, they just have cows. They eat twice a day. They're happy. They don't need anything. So that trip of my life changed me."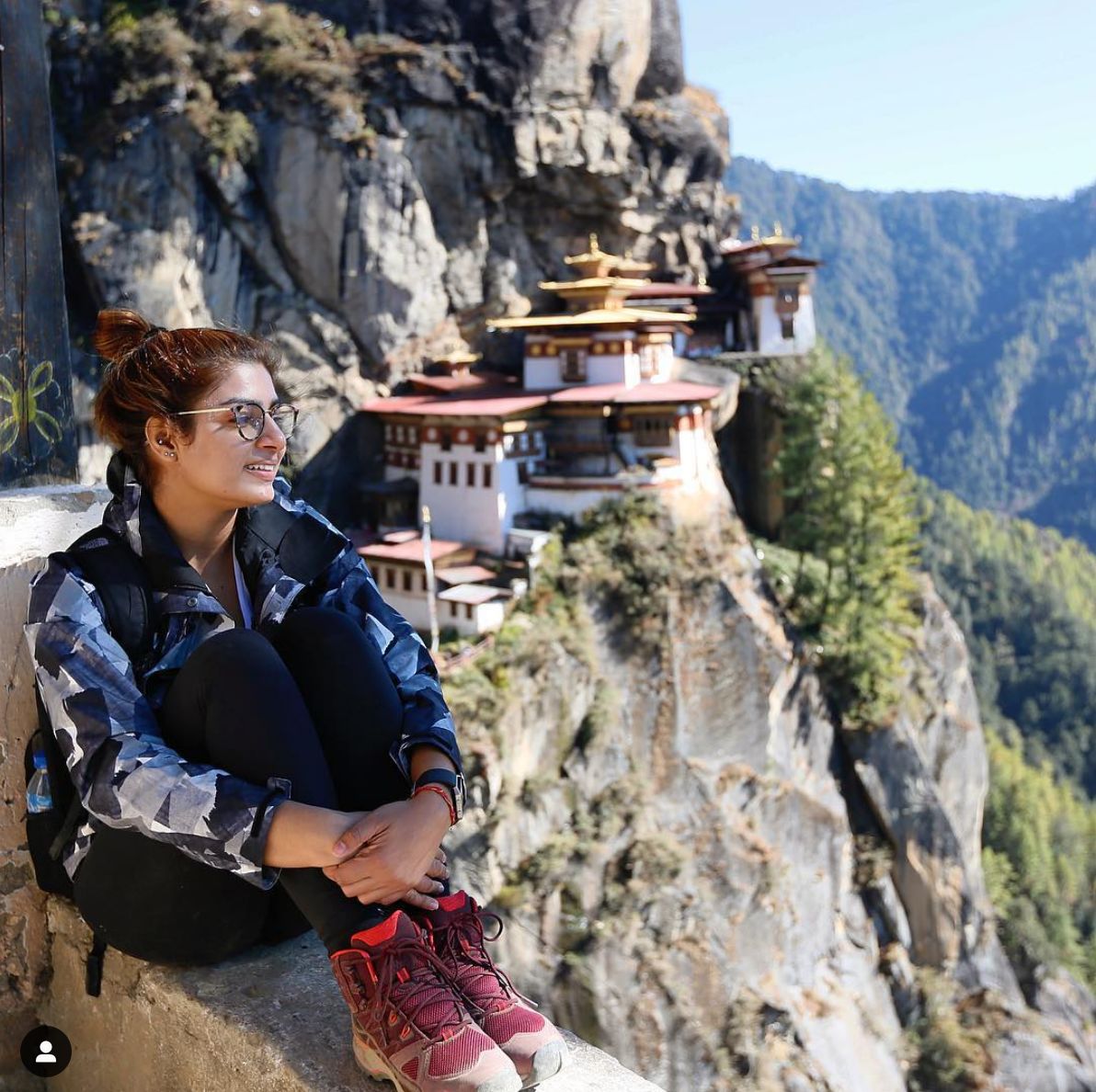 I mean ever since, I'm a very simple person. I don't care about what other people are saying. If I want this, I will do everything on the planet to get it. Ever since, we were raised that way. Don't care about anyone. I don't really care ever since. I mean if I'm fat, and I wanna wear a skirt, I don't give a f**k about what you think, what you say. I mean, my Mom raised us that way. Don't give a f**k about anyone. So yeah there are people asking me, "hey, you're working out wearing sports bra" Yeah what's wrong with that? I'm very comfortable with my body. I love my body. If people want to talk about me, I don't care. That's their problem. They are stressing themselves out. I never get affected.
Do you have a creed to live by or a mantra? Please share 🙂
Angely:
Life is simple. It's people who complicates it."
It's very simple. It's how we think. You can write about it I don't care. There was a guy, I told him I like him. And he said, "I didn't want to lead you that way." Something like that. And I was like "OK, no problem. I just needed to tell you that I want to know you but I'm not asking you to marry me or whatever. I'm just telling you I like you and I wanna know you. If you're not ready for that it's OK. I mean, I won't take it against you. I just want to tell you that there's someone who likes you for who you are. And I wanna know you more if given a chance. If we can't meet on this trip, let's try next time." Simple as that, right? If it was another girl, they would freak out. I was kinda sad just for two days.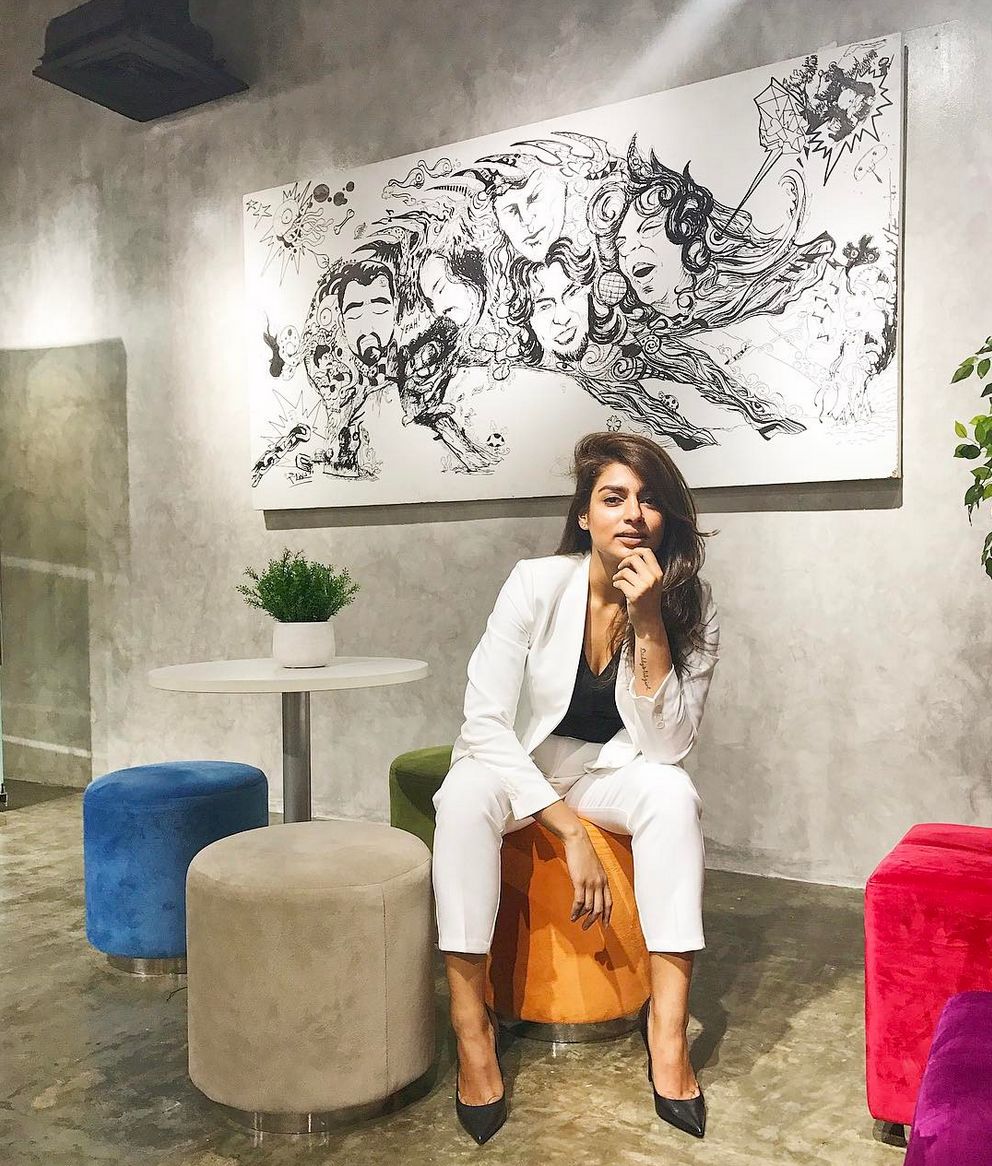 You are one of those youngest successful CEOs, can you share some tips for aspiring CEOs in their 20s?
Angely: Being a CEO is not really an easy job coz you have to deal with not just your business, your people, everything…Marketing, PR… Before I became a CEO, I made sure to go through every single role in my company from being a messenger, filing visas, and everything. I just claimed my CEO title this year, 26. After 5 years being in this business I can now finally call myself CEO coz I've been through everything already. I know I can finally claim a title that I can really be proud of and I really worked hard for it.
Life is simple. I believe when you're in a business or in life, it's now or never. That's why if I want to do something, I'll do it right now. I don't want to wait for tomorrow."
I have a list. I keep a list of all the things I need to do. I need to accomplish them even if it means going home at 4 a.m.
When you start the day, make sure you come home you've done everything on your list. That helps you to be an organized person, to finish everything and never forget something. I hate people saying "I forgot to do that."
Long term plans are so far. If you can't accomplish your tasks in a single day, you're done. I mean it's practice eh. Long term practice…You finish your small term list which is supposed to be done today. How can you do big things if you can't discipline yourself with small things.
"Yeah, so I work out every day…even when I'm traveling. I run. If I can't run or if it's too cold, I work out in my room. That's what you call self-discipline."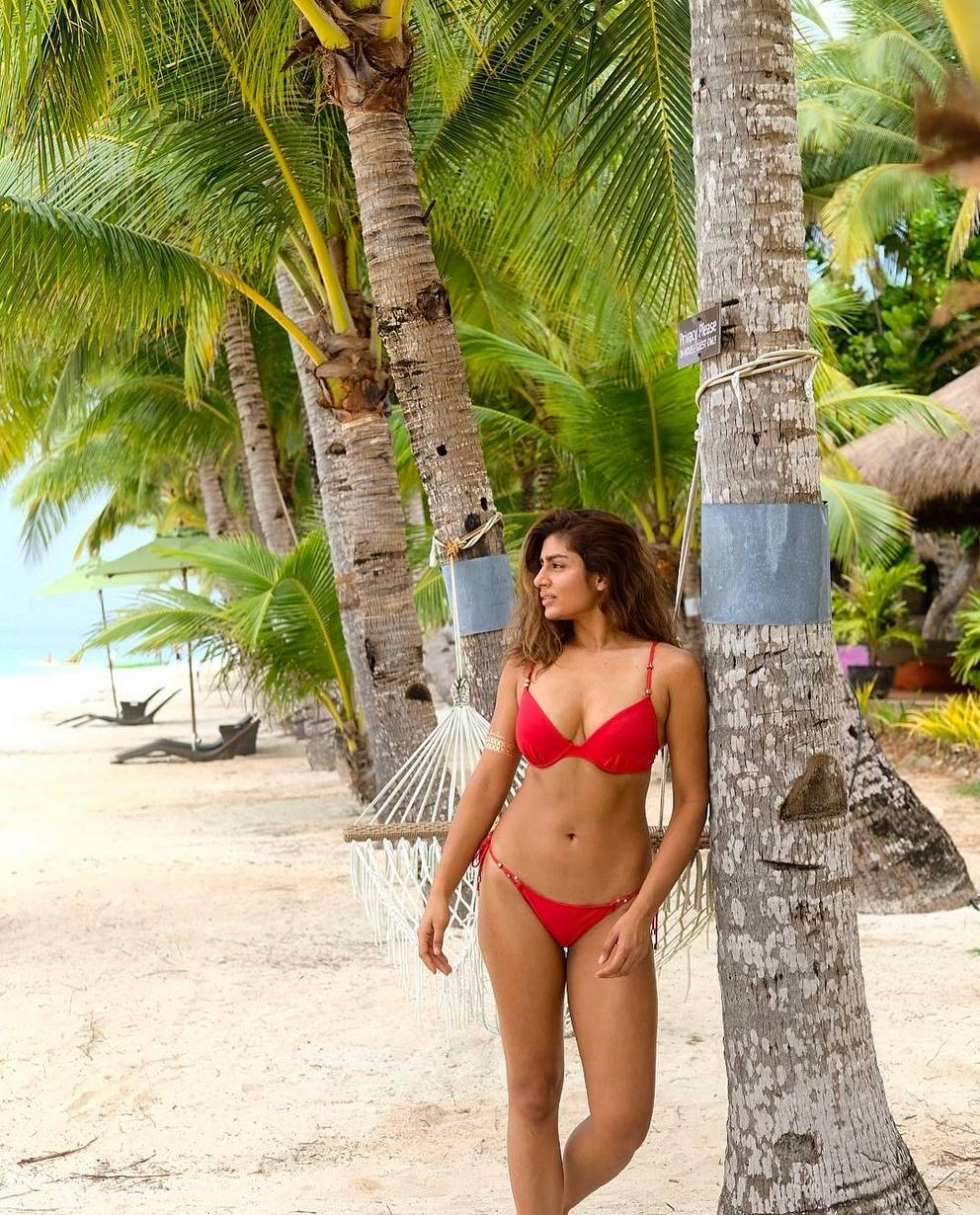 That's why people wonder I'm in Europe, the next day I'm on a new trip wearing bikinis. I mean, how can I maintain that body if I'll eat whatever I want when I travel. I can't do that. It's still self-discipline. You know you have a big trip upcoming, you shouldn't start your diet one night before your trip.
So basically, yeah balance. Never forget your health. Coz what's the sense of working during whole youth if you're gonna be sick when you're old.
Why don't you start taking care of your health while you're young so you can also enjoy life when you get older. What's the sense of making money now if you're gonna spend it all on your medications, right?
Never ever leave your family and your friends behind. They contribute to who you are."
And always, ALWAYS pray. It works. It worked for me."
Are you Catholic?
Yeah, I believe in everything – Catholic, Hinduism, Buddhism. My faith in Hinduism and Buddhism is very strong especially when I went to India and Tibet. Oh my God, no one worships God like them. So special. They don't have anything but they believe in God. And there is nothing wrong with that. I mean if there is someone who doesn't believe in God. It's ok. Everyone has their own opinion. We just have to respect it.
Honestly, I believe there is God. Coz I prayed for this. Together with hard work, I prayed for my success. It just didn't happen in a snap. Now people see me I'm living the dream coz I worked hard for it. It wasn't like I just woke up and my life is like this already.
You have to sacrifice one thing to get another thing. That's life."
You can't party and get wasted then want to be successful. No. You have to give up one thing. Either you want to be successful, give up those things or you just keep on drinking, clubbing, everything and then become successful.
Yeah, life is just a matter of choice. 6 years ago, I decided not to go in that direction like what other people are doing. I decided to take this direction coz I want to be ahead of everyone. Now I'm ahead of everyone.
Girl, you are living the life.
Angely: Yeah 🙂
If you can settle in one place, where would it be?
Angely: Iceland. I love peaceful and quiet place. I'm very close to nature.
Next would be New Zealand because New Zealand is almost like Iceland. When I went to New Zealand, it felt like Iceland in different part of the world.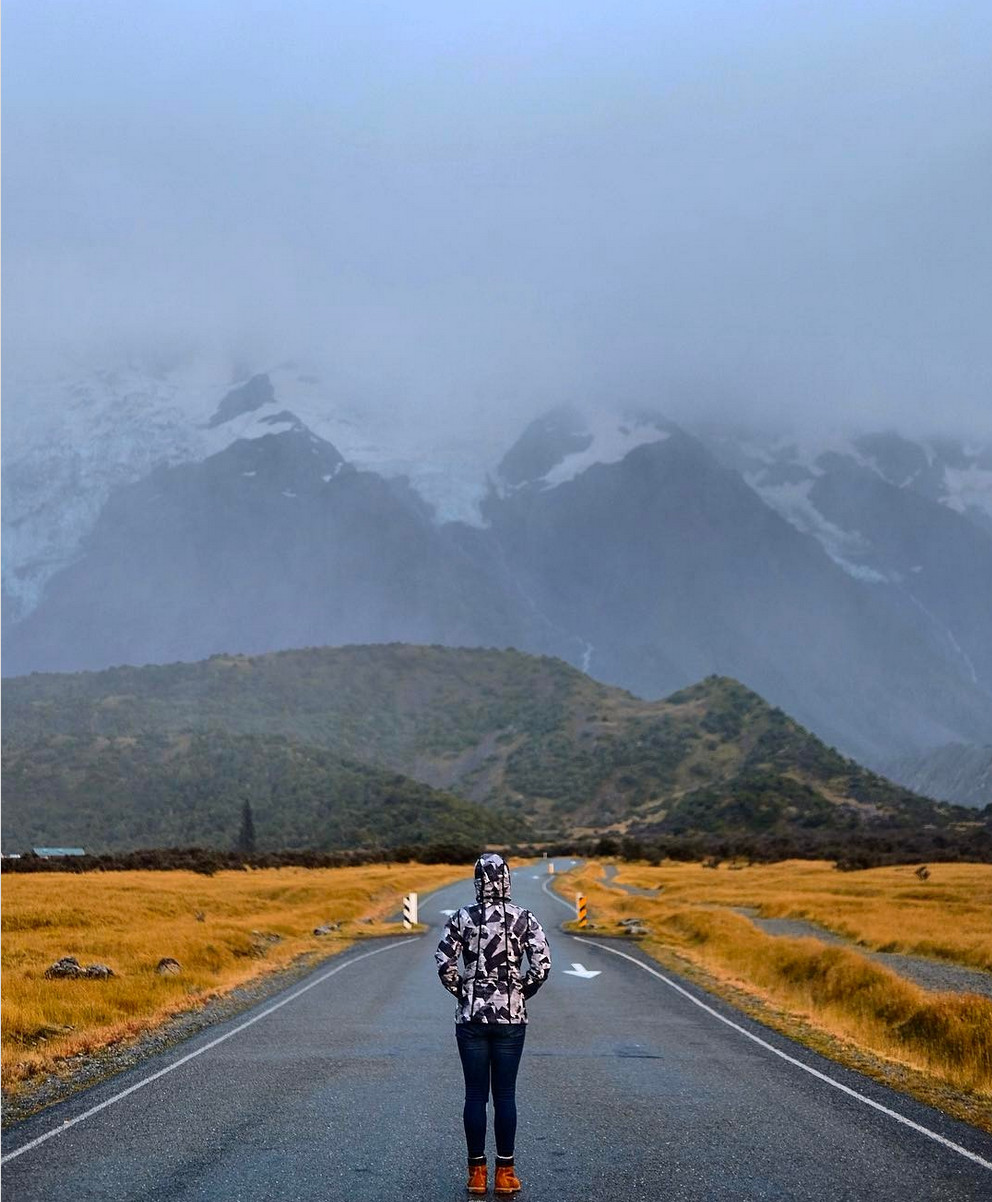 Third is Australia, I think Australia is a multi-cultured country. Everything is accessible: fitness, healthy food. I'm into those things. So, yeah that would be my third option coz everything seems so organized. They are not so stressed with their life. They know how to live life compared to Americans. I mean I shouldn't say this but I think many people in America are so stressed out coz of the culture and everything…
I wonder why do people in Australia always have that surfer body look?
Angely: It's their food. They're all organic. I think it's by the law of the government and their food safety standards. That's why everyone is healthy in Australia. That's one of the reasons why there is something about Australia…that when you visit, you'll definitely come back again. Would you believe in just 2 years, I went to Australia 6 times already?
Next is Spain. I know they are not the happiest people but for me they are. Spain is so rich in culture. The weather is so good. It's mostly sunny and there are nice beaches. I love tropical countries. So if given a chance, I wanna settle down in Spain as well. And I love Flamenco. And their food, oh my God, to die for.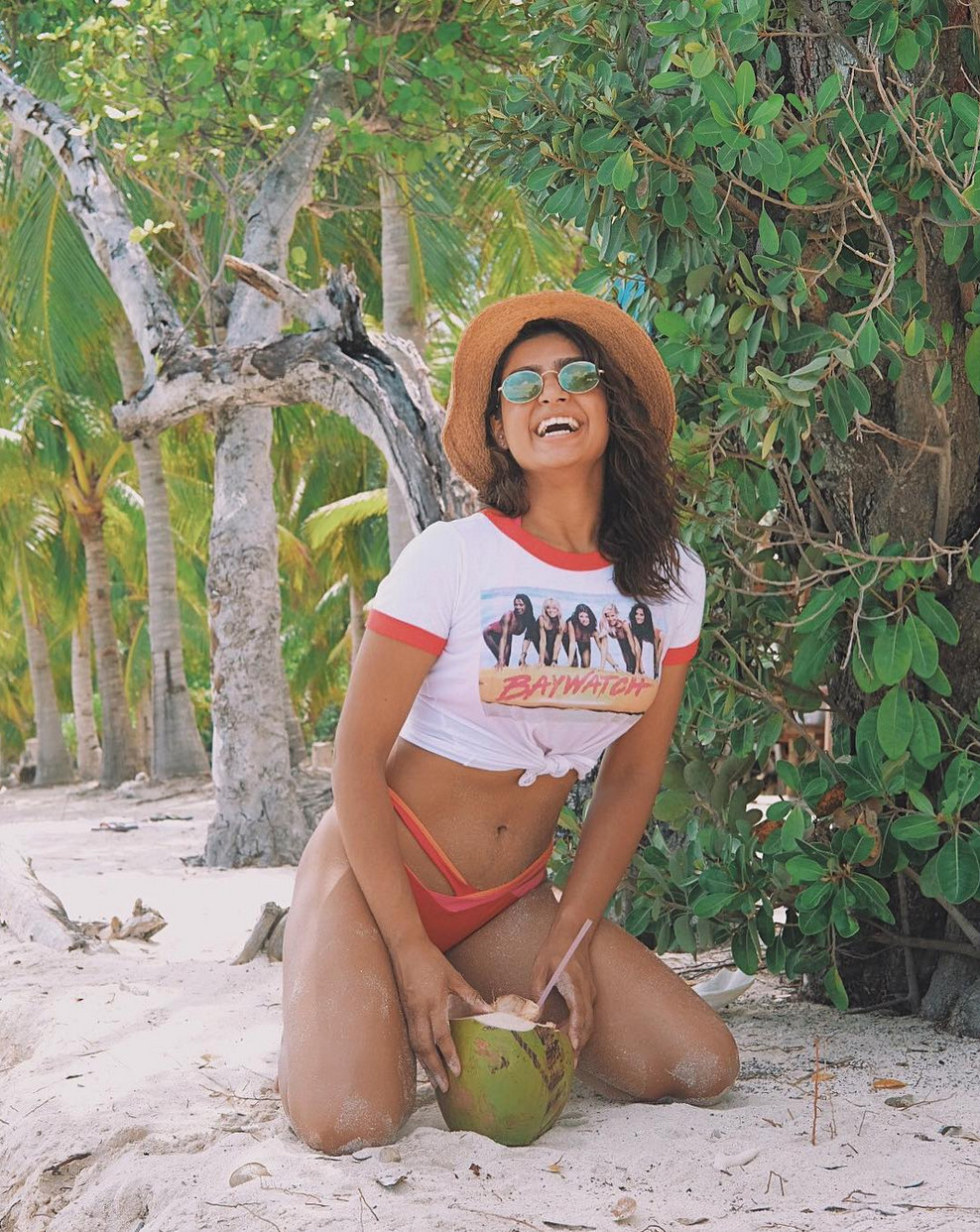 And that's a wrap. 🙂
If you love traveling the world, I recommend traveling with Access. They can organize your trip the way you want, they can plan out your itineraries, the places you like to visit, and they can do everything to make sure you get the most out of your trips. Contact them at travelwithaccess.com