Planning to retire in the Philippines soon? Our country might be your ticket to paradise because it's among the best countries and retirement destinations in the world today.
Imagine you are sipping fresh coconut water on a powdery white-sand beach surrounded by turquoise waters and palm trees without worrying about your monthly pension.
This article will guide you through the top reasons why retiring in this tropical paradise is a compelling choice.
15 Reasons Why You Should Retire in the Philippines in 2023
Spectacular Tourist Destinations
From the most beautiful beaches in the world, like El Nido and Boracay Island, the Philippines is full of fantastic tourist attractions. It has more than 7,641 islands, most of which are still untouched by the crowds. The Philippines also has UNESCO World Heritage sites that are sights to behold.
Each region in the country has a lot to offer – from delicious cuisines and wonders of nature to city landscapes, you will always have a new place to discover. With the calming sounds of ocean waves, breathtaking mountain views, and tropical climate, our country will be your special home if you decide to retire in the Philippines.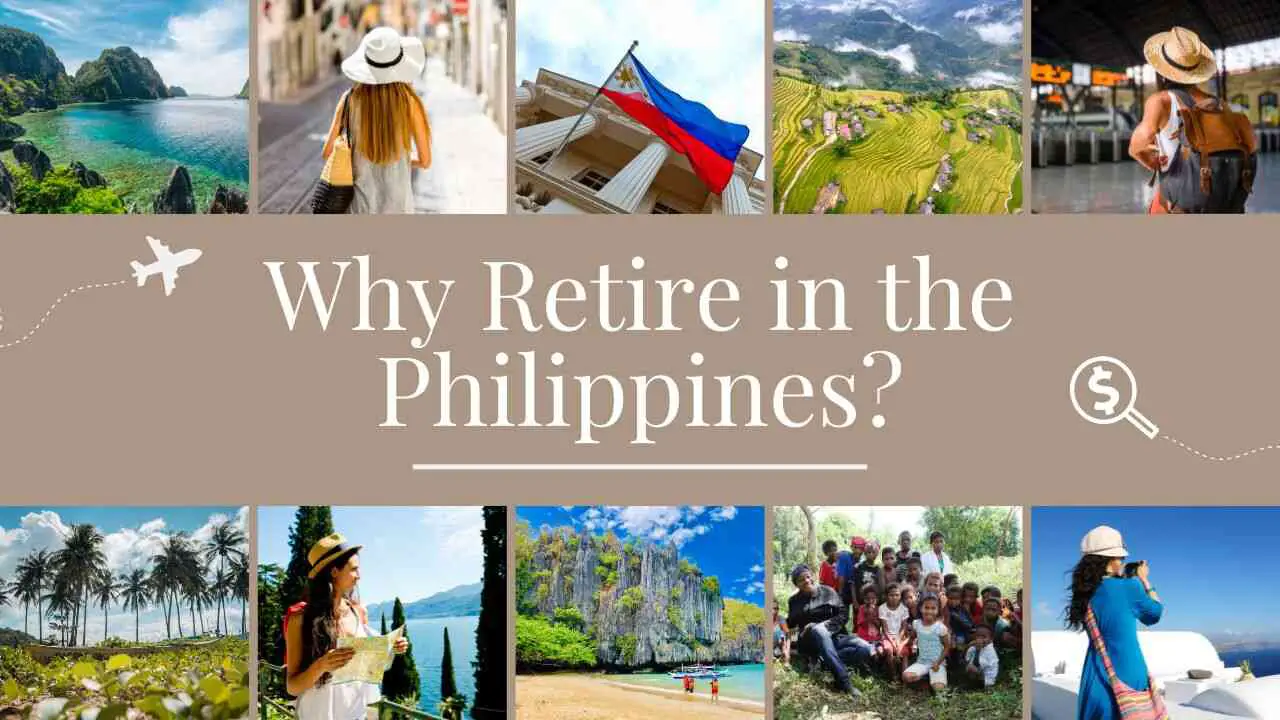 Low Cost of Living
You can live a comfortable lifestyle in the Philippines even if you only earn $1,500 monthly. If your monthly retirement pension is more than $2500, you can live like a wealthy person from other countries like the USA, Canada, and countries from Europe.
That is because of the affordable living expenses in the Philippines. Everything is budget-friendly, including housing, food, transportation, and healthcare. Thus, a retiree can stretch his retirement savings further and possess more money left for hobbies like travel and leisure.
I live in the Philippines, and this table shows the average monthly cost of living in the Philippines if you will stay in the province and the city:
| Expenses | Province | City |
| --- | --- | --- |
| Rent and accommodation | 5,500 | 17,500 |
| Food and groceries | 15,000 | 20,000 |
| Utilities (electricity, water, gas) | 5,500 | 5,000 |
| Internet | 1,500 | 1,500 |
| Transportation | 5,000 | 7,500 |
| Insurance (Sunlife and PhilHealth) | 3,500 | 3,500 |
| Hobbies and interests | 5,000 | 8,000 |
| Total in PHP | PHP 41,000 | PHP 63,500 |
| Total in USD | USD 723 | USD 1,120 |
The data above is based on my personal experience. The result can be lower or higher depending on the individual's lifestyle, status, or means of living.
Communication is Simple
The language barrier in the Philippines almost does not exist because English is our second official language. Likewise, it's one of the primary prerequisites in schools nationwide. Filipinos are very fluent in writing and speaking English. Hence, you won't have any problem communicating with a local.
Modern Technology
Like most first-world countries, you can comfortably retire here using the latest technology like 5G and digital payment systems. We use fiber internet, and our 5G technology is relatively fast, too. Rest assured, streaming services like Netflix, YouTube, and other apps run smoothly.
Cash apps like GCash, Maya, and PayPal also work in the Philippines. Likewise, our online banking is safe and secure. Old-age and retired pensioners can access their bank accounts stress-free. Ride-sharing apps and food delivery services are also active in the country.
Inviting Tropical Climate
The weather in the Philippines is tropical – with two seasons: sunny and rainy. Temperatures are also warm, even during the rainy season. This makes it an excellent destination for retirees who prefer warmth to cold weather. Besides, tropical climate boosts and energizes our bodies more than winter's grey, depressing ambiance.
Benefits for Senior Citizens and Expats
The Philippine law grants privileges to senior citizens, including:
20% discount on the sale of goods and services and VAT (Value-Added-Tax) exemption if applicable
5% discount on public utilities provide that monthly consumption doesn't exceed 100 kWh
Free medical and dental care in government-public health institutions
20% discount on hotels and restaurants
20% discount on burial or funeral expenses
10% discount on grocery shopping
Automatic membership to PhilHealth (Philippine Health Insurance Corporation)
Social pension program (PHP 500) for indigent senior citizens
Foreigners who want to retire in the followings have the following incentives:
Tax breaks on foreign pension income
Option to avail of the Special Resident Retiree's Visa (SRRV) program
Multiple-entry privileges for easy travel
Exemption from travel tax
Hassle-free stay in the Philippines
Discounts on healthcare services, utilities, and transportation
World-Class Medical Facilities
Another attractive factor to retire in the Philippines is our affordable, world-class medical facilities. Healthcare services from the country's top hospitals like St. Luke's Medical Center, Makati Medical Center, and The Medical City have state-of-the-art facilities and premium services to provide comfort, recovery, and healing.
Foreign retirees can take advantage of significantly lower costs of medical treatments and health insurance coverage.
Aside from modern medicine, you can rely on traditional healthcare methods in the Philippines. You'll find trusted clinics near your residence here if you're looking for a holistic approach like acupuncture, traditional Chinese medicine, Ayurveda, herbal medicines, chiropractor, and therapeutic massage.
Low Retirement Age
Many people dream of retiring early, and it's possible here in the Philippines because the House has approved a bill that lowers the optional retirement age from 65 to 56. We have the luxury of choosing early retirement, especially if we have built a stable retirement fund for our future.
Employed, self-employed, and entrepreneurs can also enjoy their golden years earlier if they prefer it. Otherwise, they can continue generating passive income through their passion and hobbies. Retiring at a younger age gives us more time to do what we love.
Filipinos are Warm and Hospitable
Filipinos are among the most friendly and hospitable people in the world. We always welcome locals and foreigners in our motherland. We do our best to make everyone, strangers or not, feel at home.
The Philippines was recognized as the 10th Friendliest Country in the World by Conde Nast Traveller's Reader's Choice Awards. If you like traveling to the Philippines, you'll definitely consider retiring in the Philippines, too.
Religious and Spiritual Freedom
More than 86% of our population is Roman Catholic. Perhaps it's caused by the influence of the Spanish Catholic reign in the Philippines for over 300 years. While we're the only Christian nation in Asia, our country embraces diversity when it comes to religion.
Retiring in the Philippines will not only let you enjoy stunning landscapes and biodiversity of nature, but we also have a diverse population – consisting of Christians, Muslims, Buddhists, and Hindus. Different communities add a unique layer to our cultural richness.
Vibrant Culinary Scene
Filipinos love food, and we appreciate our delectable cuisine. It blends indigenous flavors, and you'll know it's from the influence of Spanish, Chinese, Malay, Japanese, and American colonization many moons ago.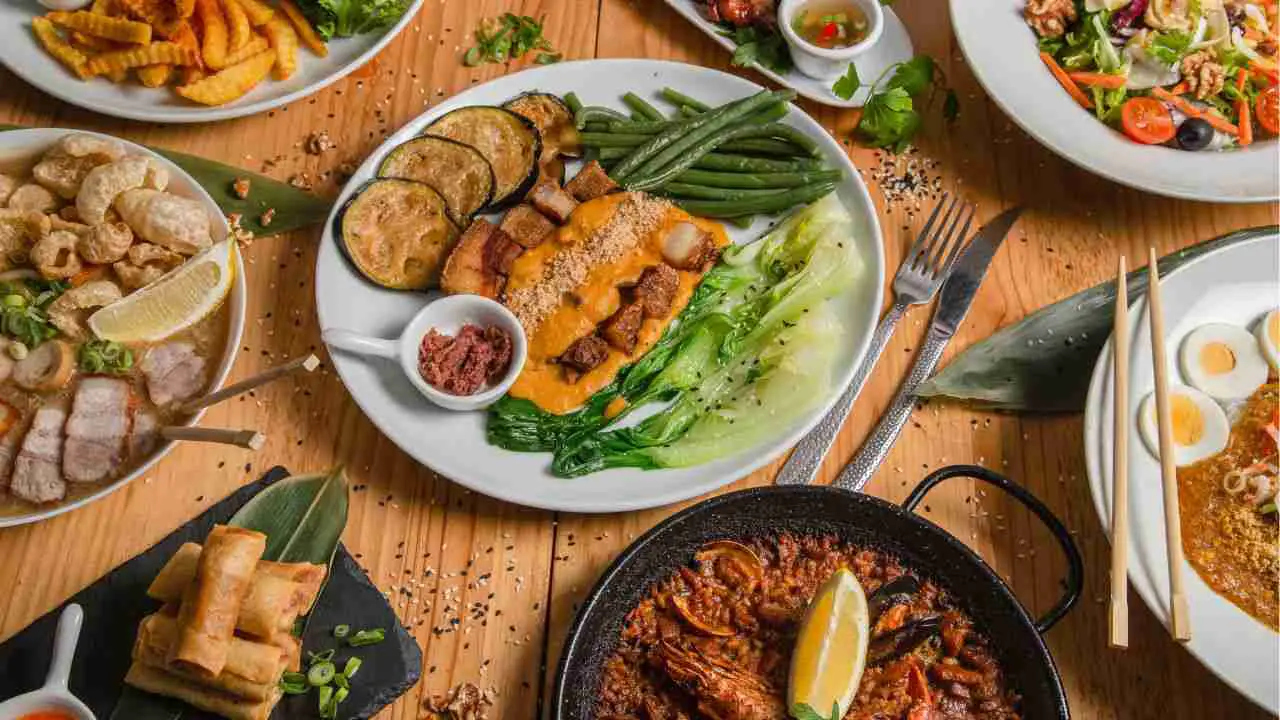 Every taste is like a journey through our history. Our famous dishes like adobo, sinigang, and lechon reflect our deep heritage. Whether looking for street food or a fine dining experience, staying in the Philippines can satisfy your cravings.
Accessible location
The Philippines is close to highly-developed neighboring countries like Singapore, Japan, and South Korea. When you retire in the Philippines, you can take advantage of the low cost of living here and fly to expensive cities like Tokyo or Seoul whenever you want.
If you don't want to splurge your money, you can reach other beautiful countries like Thailand, Indonesia, Malaysia, and Vietnam. The Southeast Asian region is brimming with enchanting destinations and breathtaking cultural wonders.
Saving more money while living in the Philippines will let you realize that the world is your playground.
Never-ending Adventure
Retirement may end our full-time employment, but it's the beginning of a never-ending adventure. That is true, especially in the Philippines, since majestic islands, natural wonders, and incredible mountains will surround you.
Whether you like swimming, scuba diving, hiking, mountain climbing, and biking, there are endless activities to enjoy and learn in the country. As you explore historical landmarks and thrilling outdoor activities, you will rediscover more of yourself and your new passions.
Close Family Ties
Filipinos are known for their strong family ties. It is rooted deeply in our culture. Family gatherings are a cornerstone of our social life in the Philippines, from joyful celebrations to simple Sunday meals.
There is a sense of unity and mutual care where the older generation is respected and highly valued. Retirees can find comfort knowing they'll be welcomed and accepted into this supportive community.
Relaxing Sanctuary
As we get older, we appreciate more the peace and quiet. The Philippines is an epitome of a relaxing sanctuary, where the tranquil sounds of nature and the gentle rhythm of life create an ideal escape from the stress of the hectic world.
You can build your retirement nest in the provinces, where the soothing sound of ocean waves and rustling palms of leaves rejuvenate your mind, body, and soul. According to a study done by Western Kentucky University, calmness adds more years to our life.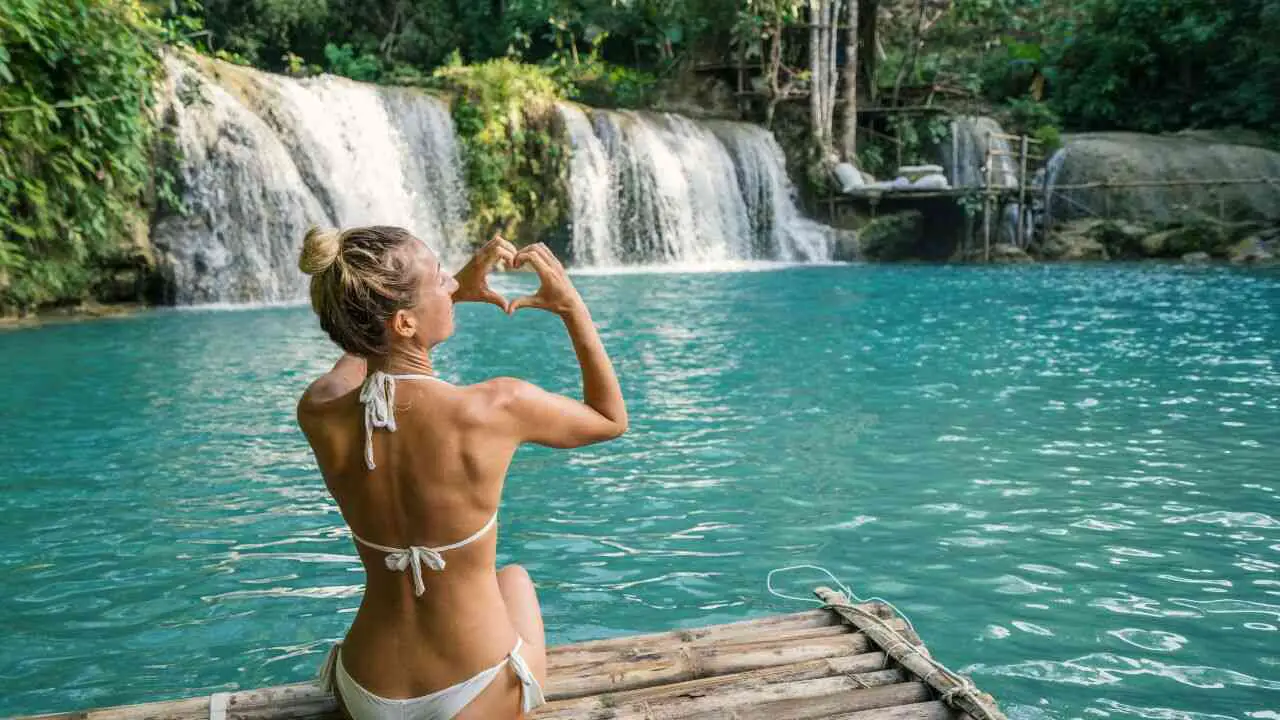 FAQs About Retirement in the Philippines:
Is retiring in the Philippines a good idea?
The Philippines is among the best places to retire, for locals and foreigners, because of the lower cost of living, affordable health care institutions, magnificent tourist destinations, accessibility of location, tropical climate, flavorful dishes, security, and warm hospitality of Filipinos.
How much does it cost to retire in the Philippines?
The average monthly pension to have a comfortable retirement in the Philippines is PHP 55,000. That covers essential needs like food, shelter, utility expenses, medicines, transportation, health care, and wellness. For foreigners, the minimum investment is $10,000 for 50 years old or above, with a pension of at least $800 for single and $1,000 for couples.
Where is the cheapest place to retire in the Philippines?
The cheapest place to retire in the Philippines is in the provinces outside the cities. The further you are from the cities, the cheaper the market value of properties or shelters will be. Ensure that your place will have easy transport and access to hospitals and essential offices and services.
Where is the safest place to retire in the Philippines?
Davao City is the safest place to retire in the Philippines because it has the lowest crime records in the country. The city maintains its proactive approach to law and order. Aside from its pristine beaches and lush forests, Mt. Apo, the highest mountain in the Philippines, lies in its western part. If you seek a relaxing, adventurous, and secure retirement, consider this city.
Can you retire in the Philippines with 100K pesos?
Yes, if you are a Filipino resident or citizen, 100K pesos per month is already more than enough to retire comfortably. You can consume that budget for your primary needs. However, foreign retirees need more than 100K to retire in the Philippines because the minimum requirement for the Special Resident Retiree Visa (SRRV) deposit is $10,000.
Also read: "How to Apply SSS Retirement Benefits Online"