I had the pleasure of staying on this breathtaking island in Cebu before the pandemic, and I am here to share this travel guide and blog about this lovely paradise with you.
Why should you visit Nalusuan Island?
Nalusuan Island is one of the most amazing islands in the Philippines. It is among the best for snorkeling and island hopping adventures because the water is insanely clear. Besides, it's very close to other beautiful islands like Hilutungan Island and Pandanon Island. The island is also a well-known marine sanctuary.
Where is Nalusuan Island?
The resort is located in Olango Reef, Cordova, Mactan, Cebu. Nalusuan Island must be on your bucket list if you love island hopping and escaping to stunning destinations.
How to Get to Nalusuan Island Resort?
From Mactan International Airport:
The most common point is arriving at Mactan Cebu International Airport. From there, you can wait for your service van offered by Nalusuan Island Resort. If you have booked your hotel accommodation from the resort's website, this airport transfer is already included, so you don't need to worry about getting there.
Boat Transfer:
However, there are service fees for that roundtrip boat service. You will be transferred to a big boat to bring you to your destination, Nalusuan Island and Marine Sanctuary.
Nalusuan island is located in Olango Reef, Cordova Cebu. It will take you an hour to reach the island by boat. It may be somewhat wavy at the beginning of the boat trip, but no worries, the scenic view of different islands nearby will relax your ocean journey.
Always check for life jackets available at your boat service. You will definitely enjoy your boat ride as you will pass by other virgin islands and resorts as well.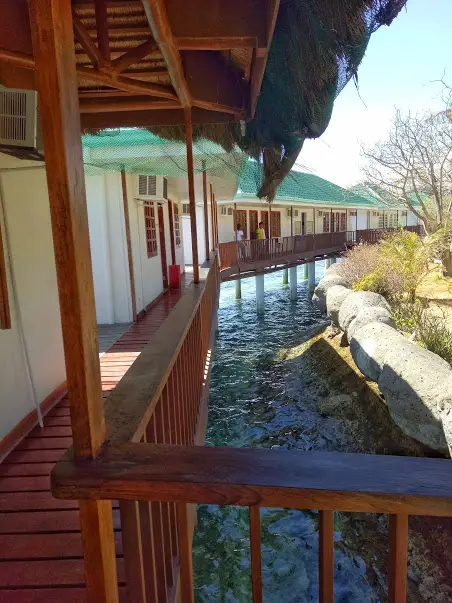 Nalusuan Island Travel Guide and Tips

:

I recommend booking an early morning flight to Cebu so that you will be having the boat transfer going to Nalusuan at the time when the sea is calm. We left the port in Cebu at 8 am and arrived at Nalusuan at 9 am.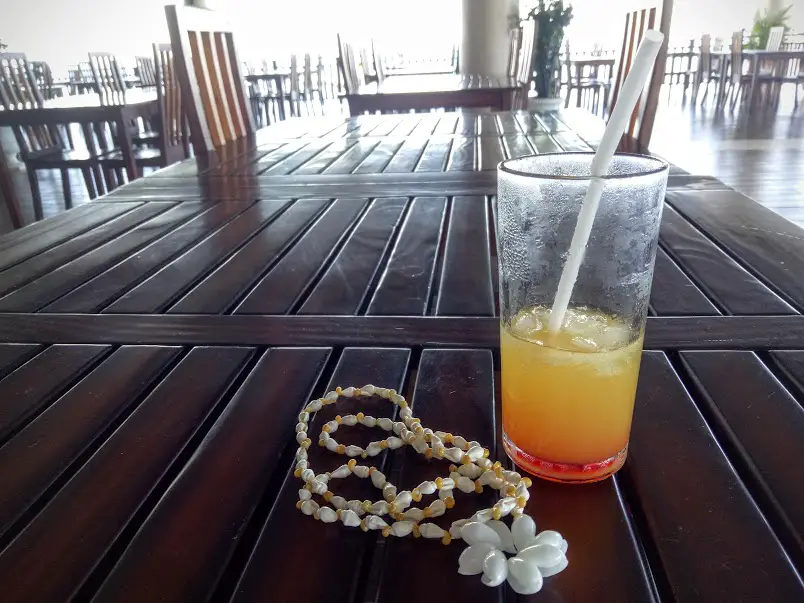 You will be greeted with welcomed drinks and a coral necklace like this one.
We were lucky to arrive at the island without too many people, so we got some great photos like these.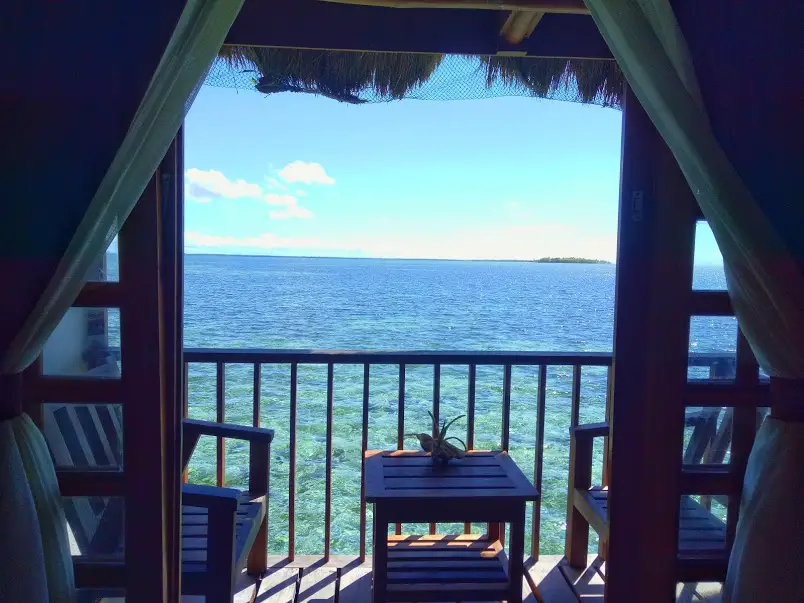 As I said, the early you arrive, the better. Foreign tourists will be coming to snorkel at around 11 am, so if you were earlier, you would be able to have the opportunity to take solo shots.
A complimentary breakfast is already included for the hotel accommodation. They serve plenty of fruits for breakfast plus your choice of dishes.
Since the island relies on a power generator, electricity is available only from 6 pm to 8 am. So you better bring your power banks to charge your cellphones, cameras, and other gadgets before they run out of battery power.
The best time to snorkel is around 10 am. This is also the best time to capture photos and videos because the color of the ocean and the sky are perfectly blue.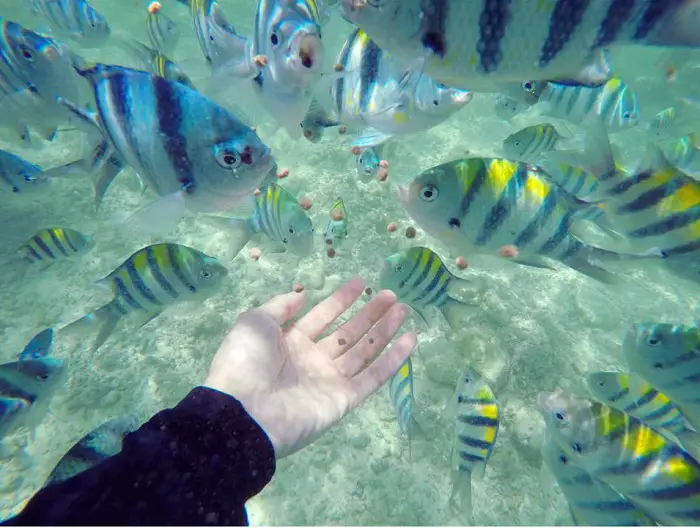 Do not miss to enjoy the fantastic view at low tide in the morning. Wear your water shoes as it is pretty rocky in some areas of the white sands stretching around the island.
Nalusuan Island Estimated Room Rates
Stilt Rooms:   ₱3,800 per night
Extra Person Air-con:   ₱1,200 per night
Family Room:   ₱6,800 per night
* Rates are good for single or double occupancy with breakfast and may change any time so you better reserve early with the resort's booking website. Electricity(genset) starts 6pm-8am.
Check out Nalusuan Island Map to guide your trip or scuba diving plans. You can save it on your mobile phone as well.