My grandma was so happy to receive P148,000 pension benefits from PVAO (Philippine Veterans Affairs Office) this month October 2013. I know many Filipino veterans will be so happy right now especially this Christmas season. PVAO said there are about 18,000 living World War II veterans who will receive their Total Administrative Disability pension arrears for the years 1994-2002. It's a lot of cash.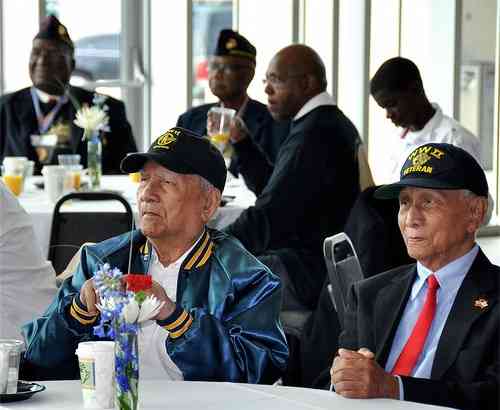 So if you found out a big amount of money deposited on your grandma's or grandpa's or mom's or dad's PVAO pension account, don't wonder anymore. It's their TAD arrears and they so deserve this pension benefit. Their monthly veterans pension is not included on the TAD and they will still receive it. These TAD arrears payments are different from each veteran. TAD of my grandma's friend was 90,000 while hers has reached 148,000. Be thankful coz our president loves our vets. Some have received more according to the PVAO's website.
I want to thank President Noynoy Aquino for approving this fund. I can imagine our dear senior veterans' glossy eyes right now because of joy and happiness.
If you are a daughter/son or granddaughter/grandson of a Filipino veteran, assist them and help them in claiming and withdrawing this big amount of cash. Don't deal with fixers. Always be careful in going to any bank. I know their PVAO passbook accounts are under Landbank so only transact to Landbank employees.
Cheers to all Filipino Veterans! They are heroes.
Share this post so every Filipino Veteran will know about the great news.