Why should you invest in PNB High Dividend Fund UITF? I can't miss a review about this because PNB High Dividend Fund has been in the top 3 best performing Equity Funds in the Philippines this year and soaring a brighter outlook for this year, too.
I'm always a big fan of Equity Funds for they generate the highest earnings among the types of UITF and Mutual Funds in spite of having the highest risk. I was very impressed when PNB introduced their High Dividend Equity Fund because there was no other UITF like that back then.
Yup, PNB is the first one who introduced this kind of Equity Fund in the Trust Banking Empire. After few months, other banks followed by introducing their own dividend funds in their investment products.
What is PNB High Dividend Fund?
PNB High Dividend Fund is an UITF (Unit Investment Trust Fund) that is focused on investing on Philippine Stock Exchange listed companies that are known for their reputation of paying dividends. Investors choose this UITF because the fund is allocated to stocks earning dividends regularly.
If a company always distributes dividends, it means they are well-established and they always have high-growth earnings because dividends are like bonuses, they are a way of sharing the big blessings of a company to its stockholders.
What does it mean? If you're on PNB High Dividend Fund, you are investing with these well-established companies:
PNB High Dividend Fund UITF Top 10 Holdings:
Ayala Corp.
Energy Development Corp.
Megaworld Corp.
DMCI Holdings, Inc.
Bank of the Philippine Islands
Manila Water Company, Inc.
Vista Land & Lifescapes, Inc.
Robinsons Land Corp.
Universal Robina Corp.
MERALCO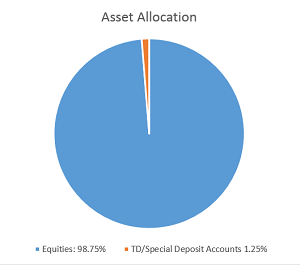 Benefits of Investing
PNB High Dividend Fund UITF

:
Invested on high-dividend yield PSE listed companies
One of the best performing UITF Equity Funds in the Philippines
You can open online via PNB Online Banking
You can monitor online
You can redeem online
You can start from P10,000 and above
You don't need expertise in managing your fund
Impressive 20% or higher YTD ROI (note that ROI varies)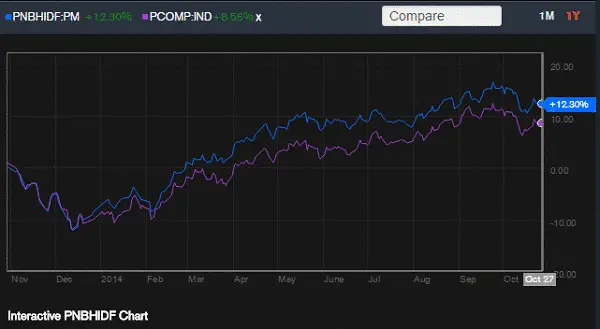 As you see from the chart above, comparing PNB High Dividend Fund vs PSEi, our Equity Fund outperformed PSEi.
PSEi is composed of the top 30 Blue-chip companies in the Phil. Stock Exhange
PNB High Dividend Fund UITF Review

:

If you have invested P100,000 on Nov. 5, 2012 for this type of fund, you could have earned P25,351 already… See the sample calculation below.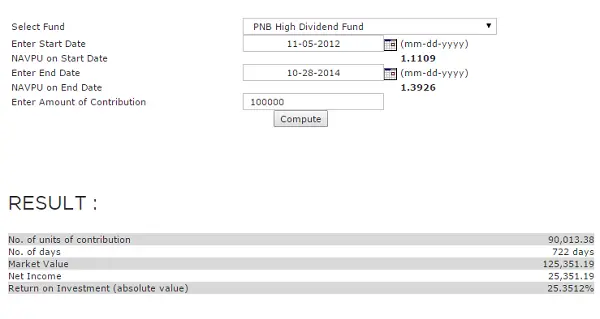 Well if you have big chunk of money sleeping in your vault, wallet or savings account, don't let it rest there because it won't earn much interest. Instead, invest it in UITF like PNB High Dividend Fund and let it grow over time.
You don't need to be an expert in finance or investment for this. If you invest in UITF, you already have professional fund managers who are quite expert on this matter. Their job is to let your money grow, your job is to invest.
I also want to suggest you keep your funds invested in 5 years or so because that's the usual period you will see much gains and fantastic earnings. Remember, the longer time and the more money you invest = more profit.
This is a type of Equity Fund. If you choose it, you are aware of its goal for income appreciation and the high risks involved.
Other UITF Guides: