How to transfer money from Payoneer to BDO account online? This is the updated Payoneer to BDO guide in 2021. It is very quick, and it takes only a few steps to withdraw money from your Payoneer account to BDO cash card account, Kabayan, savings, current or to any bank account.
What is Payoneer?
Payoneer is one of the most trusted digital payment systems worldwide today. Many Filipino businesses and freelancers opted to rely on Payoneer's financial services in receiving regular income and withdrawing earnings to their local bank accounts.
One of my favorite features of Payoneer is the ability to accept payments and earnings in numerous currencies like USD, EUR, GBP, AUD, JPY, CAD, MXN and CNY as if you had a local bank account.
When you create an account with Payoneer, you will also be given global payment accounts from different bank accounts from countries like USA, Germany, Japan, Canada and the like. If you want to receive payments or income from a new currency, simply request to add another payment service on your account dashboard.
How to Transfer Money from Payoneer to BDO Online?
Login to Payoneer
Select "Withdraw to Bank Account"
Choose your Source of Fund
Enter your Bank Withdrawal Details
Confirm your Money Transfer
Step 1. Login to Payoneer
If you haven't signed up already, register an account first before you log in. During the registration process, you will be required to provide your local bank account details. After your successful registration, you can log in and begin receiving funds to your Payoneer account. You can then withdraw your funds anytime.
Step 2. Select "Withdraw to Bank Account"
Tap the Withdraw button from the menu and select "withdraw to bank account." This will lead you to the next step.

Step 3. Choose your Source of Fund
In this example, we are sending money from our USD account to our BDO local bank account in the Philippines. You can always wire transfer your funds from any source fund (any currency) you have on your Payoneer account.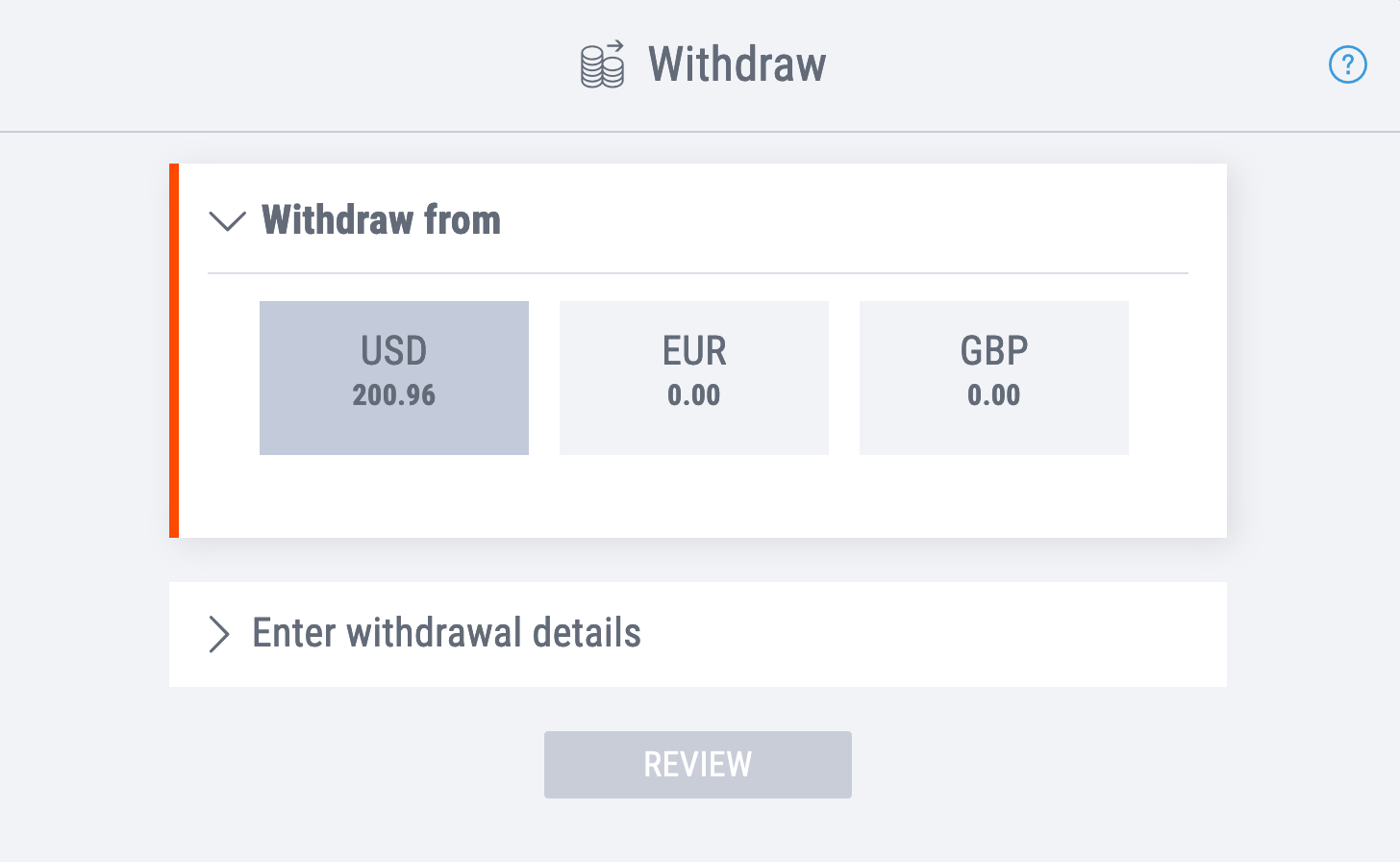 Step 4. Enter your Bank Withdrawal Details
Provide the amount you wish to withdraw. (the minimum amount allowed to withdraw is $50 while the maximum amount allowed to transfer is $9,500. The present exchange rate will automatically apply for your transaction. In this example, we are transferring 100 USD.
Step 5. Confirm Your Money Transfer
Review the details you have entered and confirm your transaction. You will get an email notification about your fund transfer request after a few minutes. The next step is waiting for the money to arrive on your BDO account. It usually arrives the next banking day.
How Long Does It Take to Withdraw Money from Payoneer to BDO?
How many days will you receive your money from Payoneer to BDO? Usually, it will be credited to your bank account within the next banking day. I think I got mine same day though coz I made the transfer early in the morning. It was so fast.
You will receive an email from Payoneer about your money transfer request details including the amount, reference number and exchange rate.
The funds will be deposited in your bank account within the next business day but if your withdrawal request was made late in the day or outside business hours, it will typically arrive to your local bank account within 2 business days. Bank transfer time depends on when you made the request.
BDO Bank Code for Payoneer
The default Bank SWIFT Code used for BDO Universal Bank is BNORPHMM. As of 2021, Payoneer doesn't require bank codes anymore. It only requires the following details when adding a local bank account:
Bank Account Type (Personal or Business)
Country
Bank account currency
Account details (account name and account number)
Payoneer to BDO Fees
According to Payoneer, additional bank processing fees, landing fees, or intermediary fees may be deducted from the amount transferred by banks or any other payment provider enabling the transfer. However, I did not see any charge or fee incurred from my money transfer to BDO.
Other Money Transfer Guides:
How to Earn Money in Gcash – Gcash is one of the best and most convenient payment systems in the Philippines that is now open to all networks. There are different ways if you want to earn additional income through Gcash.
How to Create Paypal Account in the Philippines and Withdraw Funds – this guide will help you how to send money from Paypal to any local bank in the Philippines. If your Paypal is linked with EON via Unionbank, it will be easier. Otherwise, use other bank according to your preference.