Your ultimate complete guide of using PayPal in the Philippines is here. You will learn how to open and create a PayPal account and receive and withdraw funds from PayPal to any Philippine bank account on this page.
PayPal is among the most trusted and most reliable online payment platforms in the world today. We can use it to shop online, even without an existing credit card. PayPal is a necessity not only for shopping online and transferring money to anyone around the world.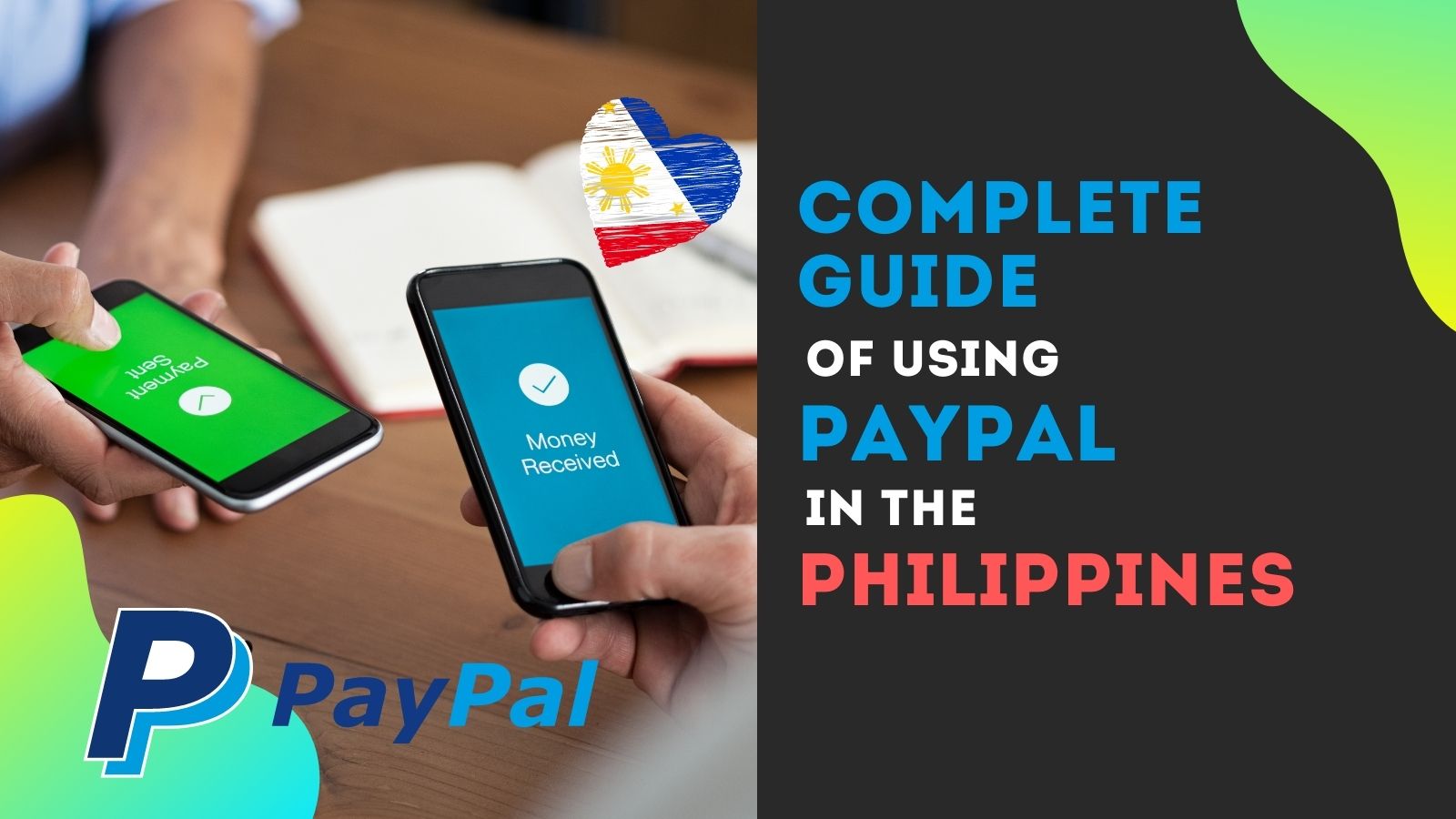 Having a PayPal account is also a primary requirement to receive income, commissions, and salaries earned from online jobs and freelance work anywhere across the globe.
It's so easy to set up and open a PayPal account. It's worth mentioning that it costs nothing to open an account. All you have to do is follow the steps and guides below, and you are ready to receive and transfer money online.
What is PayPal?
PayPal is an open digital and mobile payment platform that enables consumers and merchants to receive money in more than 100 currencies, withdraw funds in 56 currencies and hold balances in their accounts in 25 currencies. Currently, Paypal serves over 325 million active account holders globally.
Benefits of Using PayPal:
Simple and not complicated to use
It is accepted in over 10 million online stores
Secure and safe transactions
Refunded returns service
Features buyer protection
Allows preferred card payments
Accepts payments and earnings
Requirements to Open PayPal Account in the Philippines:
Active email address
Active Mobile Number
Valid IDs for verification
Bank Account in the Philippines
Debit Card or Credit Card (optional)
Business Documents (if you're opening a Business Account)
Tip:
All your important information like name, address, and birth date must match on all your IDs, bank accounts, documents, and PayPal to avoid account limits.
How to Create PayPal Account in the Philippines in 2020:
Sign up for a PayPal account
Select which type of account you want to open (Personal Account or Business Account)
Provide your accurate information
Agree to the Terms and Policies of PayPal
Confirm your email Address
Link your Philippine Bank Account to PayPal
Confirm your Mobile Number
How to Open PayPal Account in the Philippines – Guides with Pictures:
1. Sign up for a PayPal account
On your internet browser, visit paypal.com and tap the SIGN UP button if it is your first time using PayPal. You can use your desktop, laptop, tablet, or mobile phone as long as you have a steady internet connection.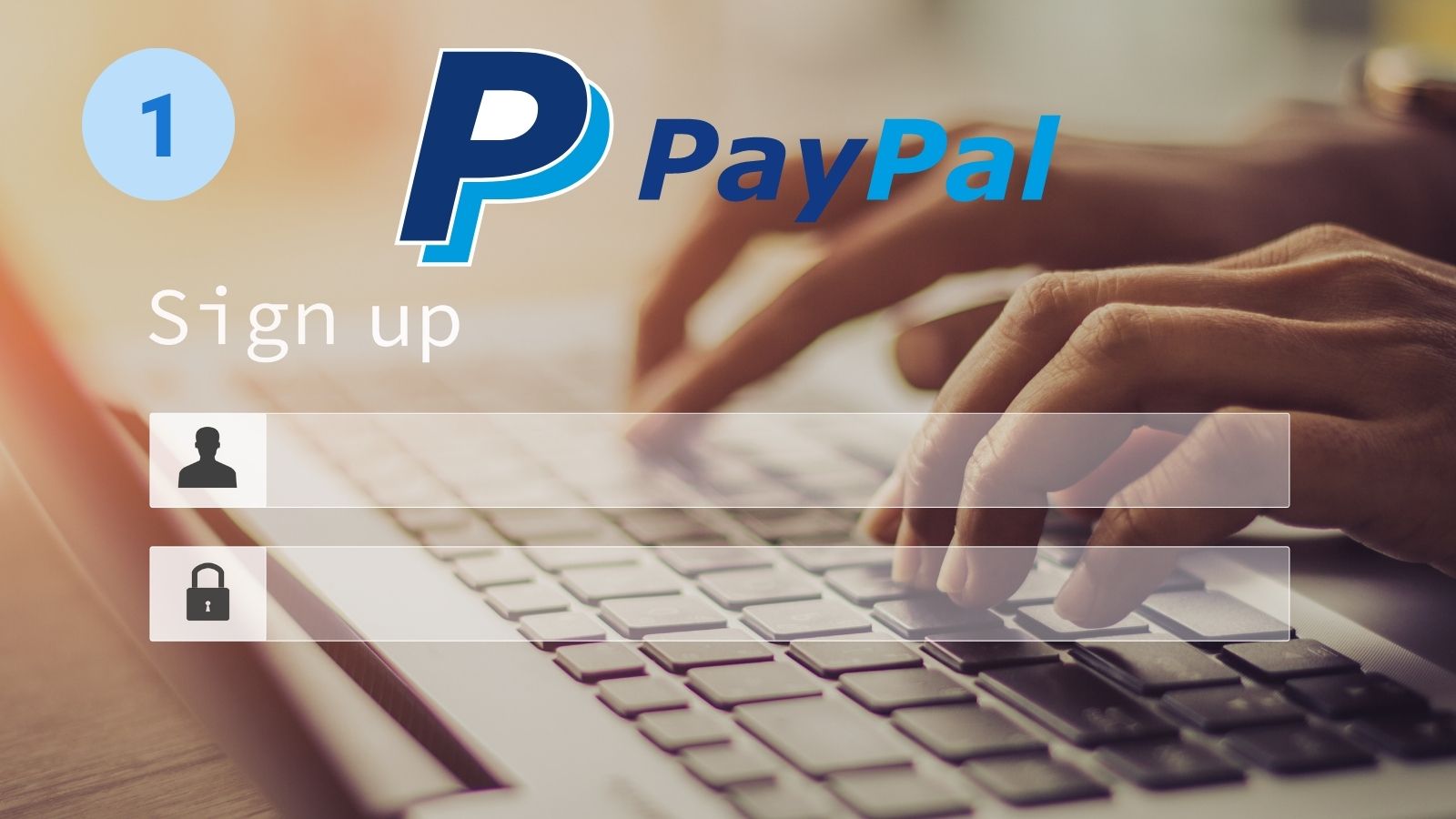 Before signing up, we recommend you prepare your active email address and list down your PayPal login credentials (username and password) so that you won't forget them in the future. Since PayPal is an essential account, make sure you prepare a strong password.
2. Select which type of account you want to open (Personal Account or Business Account)
PayPal offers two types of accounts: Personal and Business accounts.
Personal Account is the primary account has the following features:
Shop online from millions of global sellers
Send and receive payments globally
Shop with confidence with Buyer Protection
Business Account is used for Official Businesses and has the following features:
Send and receive payments under a Business Name
24/7 online fraud monitoring and Seller Protection
No setup, monthly or hidden fees
For this example, we are opening PayPal Personal Account, select it and indicate whether you are an online shopper, individual seller, and freelancer, or both. Otherwise, indicate if you are not sure about that. Click the NEXT button to proceed.
3. Provide your accurate information
Enter your correct information on the field provided. That includes your active email address, mobile number, first name, middle name, last name, and your preferred password. You must give only true and correct details here.
4. Agree to the Terms and Policies of PayPal
You will be given an option to activate One Touch, a feature in PayPal that allows you to check out faster without logging in or filling out your billing information. You may skip that feature if you want to activate it later.
Confirm that you agree with PayPal's User Agreement and Privacy Statement to proceed to the next step.
5. Confirm your email Address
Open your email and look for the email notification from PayPal. You have to confirm your email address so that PayPal can verify your identity. Then you can start using your PayPal account.
6. Link your Philippine Bank Account to PayPal
To fully use all the features of PayPal, you need to link any of your existing bank accounts to PayPal. You can use your regular savings or deposit account in the Philippines or any current debit card and credit card (Visa, MasterCard, American Express, Discover, Union Pay).
To link a regular deposit and savings account to PayPal, select "Link a New Bank Account" from the menu or your profile settings. Provide the name of your bank. The bank code will automatically load. Indicate your account number.
To link a debit card or credit card to your PayPal account, select "Link a New Card" from the menu tab or your profile settings. Type in your card number, choose your card's type, indicate its expiration date and security code. Your billing address must match with your card account details.
In addition, you can also link your GCash and PayMaya account to PayPal. The complete instructions to do that are listed below.
7. Confirm your Mobile Number
Mobile number confirmation is another layer of account protection and security feature. PayPal will send a security code to your mobile number. Type in the code to confirm your ownership.
That being said, make sure you have entered a correct mobile number upon signing up and make sure your smartphone is within a strong network signal.
How to Verify PayPal Account in the Philippines?
Verifying PayPal account is a must, especially for newbies and beginners, because PayPal is one of the most secure ways to pay and get paid online. If your PayPal account has sending and withdrawing limits, you need to verify it by logging in and clicking the Get Verified tab found in your account or profile overview page.
How to Create PayPal Account Without a Bank Account and Credit Card?
If you don't have any existing bank account and a credit card at present, and you would like to open and activate a PayPal account, you can still do it by opening a PayMaya account.
If your account has a decent cash balance of P100 or more, you can upgrade it and get a free Online Payment Card. You can then link that card to PayPal to verify your PayPal account.
Another way of opening a PayPal account without a credit card or bank account is using Payoneer. If you are a student or a freelance worker, Payoneer is an alternative way to use and link PayPal.
To learn more how to link PayMaya to Paypal, follow the procedures below.
How to Verify PayPal Account Using PayMaya?
PayMaya is another online payment app in the Philippines used to send and receive money. May Filipinos also depend on PayMaya for fast and secure bills payment transactions.
PayMaya can also be linked and be used to verify PayPal account. Ensure your PayMaya account has an existing cash balance of P100 or more, as PayPal will charge a fee for the verification. No worries, though, because this fee will be refunded back to your PayMaya cash balance.
Remember, your billing address on PayPal must also match with your address info from your PayMaya account to have a successful verification and linking of accounts. Follow the procedures below:
Log in to PayMaya App
View your Online Payment Card Number
Log in to PayPal
From the menu, select Link a Card or Bank
Enter your Card Number
Select your Card Type
Provide the card expiration date
Type in card Security Code
Tap Link Card
You will receive an SMS with PayPal approval and reference number
Copy your Reference Number
Visit your PayPal Account and Card Page
Select Confirm Card
Paste your Reference Number
The refunded fee will be credited back to your PayMaya account
How to Link PayPal Account Using GCash?
GCash is one of the most reliable mobile payment apps in the Philippines. It is a virtual wallet you can use to pay and receive money in the Philippines. Before you can link your PayPal account to GCash, make sure your GCash account has a decent cash balance and is fully verified.
Log in to GCash Mobile App
On the Menu Icon, select "My Linked Accounts"
Choose PayPal
Enter your PayPal email address
Tap the "LINK" button
Authorize your PayPal account to link to your GCash wallet
How to Receive Money in PayPal
Log in to PayPal
Select Request Payment from
Type in the email address of your sender
Click "NEXT" to confirm
Tip:
Up to 20 people can pay you back, even if they don't have a PayPal account. Just use their email or mobile number to request payment.
How to Withdraw Money from PayPal to a Philippine Bank Account
Log in to PayPal
Select "Transfer Money"
Choose between Instant or Standard Transfer

Instant lets you transfer money to your bank or debit card in minutes for a 1% fee (minimum P10, maximum P500)
Standard lets you transfer money to your bank in 1 to 4 days for free with a minimum of P7,000 transfer

Select your Recipient from your linked accounts
Tap NEXT to proceed
How to Close PayPal Account in the Philippines
Log in to PayPal
Select Profile Settings
Under Account Options, choose Close your Account
Enter your bank account number if requested
Tap Close Account
Related Articles: