We're sharing here our Bataan Tour with photos. Bataan is such a relaxing place to visit. It feels like you're in Tagaytay, only hotter. If you wanna see a perfect sunset, go to their beaches. Recently, we went to see the famous Mt. Samat National Shrine also known as "Dambana ng Kagitingan" (Shrine of Valour). It was my first time and I was thrilled to finally get up there at the viewing gallery. It was a 74-meter lift from the base, high enough to make your knees go weak.
Bataan Tour – Mt. Samat and Dambana ng Kagitingan
In this page, I have uploaded some photos of exploring Mt. Samat and the Memorial Cross of Bataan National Shrine.
Mt. Samat Shrine and the Memorial Cross
It is built in honor and remembrance of the mighty Filipino and American soldiers who fought and died in the Battle of Bataan during the World War II. There is a viewing gallery at the arms of the memorial cross. You have to ride an elevator to get there.
You will have a magnificent view of Bataan, Corregidor Island and Manila (on a clear day). At the shrine complex, there is a museum with lots of collections and memorabilia from the WWII and the Battle of Bataan. I didn't include the photos from the museum because it's not allowed to take photos in that zone.
There are lots of tour packages offering Bataan and Mt. Samat adventure including visiting the monumental place, the beach and zipline adventure.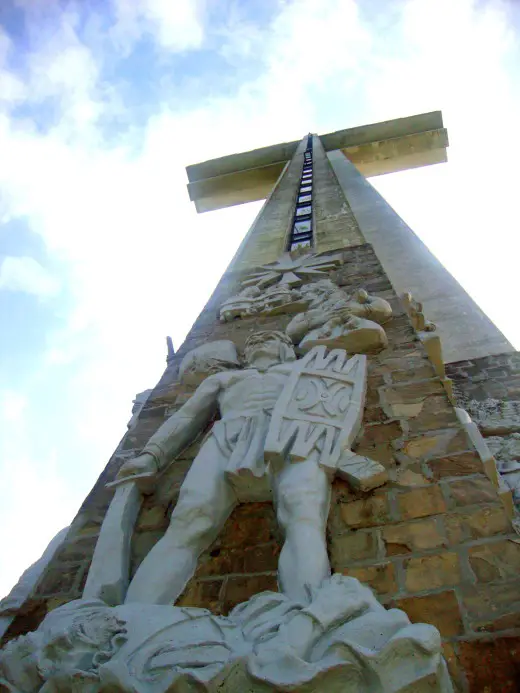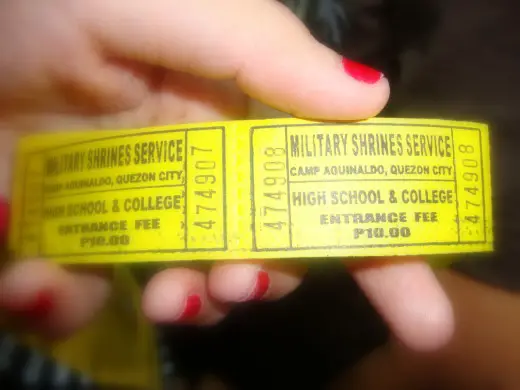 We paid an entrance fee of P10. (Price may change anytime after I published this post)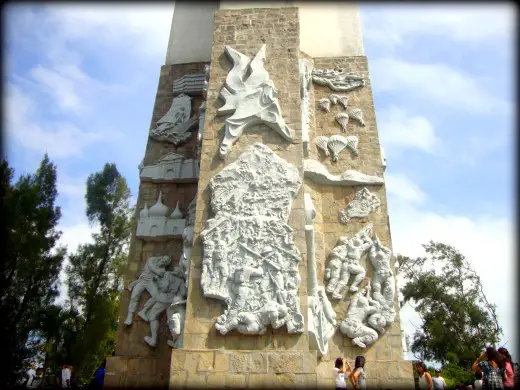 Some sculptured stones depicting Filipino heroes and KKK at the base of the cross. The entrance door is at the back of this picture.
This is what it looks like at the upper deck of the Mt. Samat Cross. There are two wings (right and left). From up above you will see a magnificent view of Bataan, Corregidor and Manila on a clear day. Bring your camera and have a panoramic view of your moment above.
The view from my window while I was up there.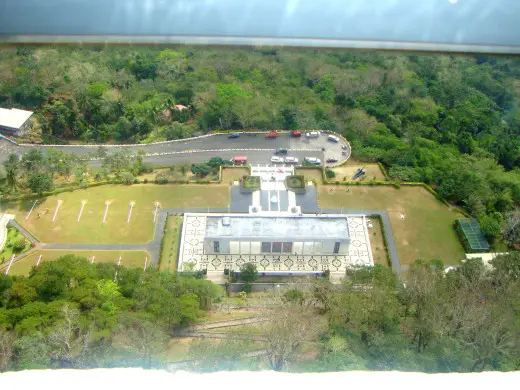 View from the top of the Cross Wing. This is the facade where a museum is at the base.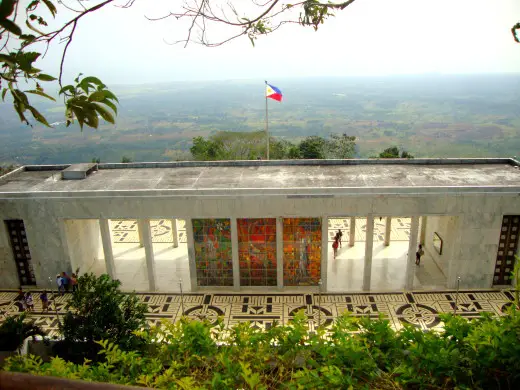 Facade of Mt. Samat Shrine. There are various art and masterpieces found on its walls. Said artworks were made by popular Filipino artists.
Front view of the complex