Now that you have a new iphone, switching your regular sim into a 4G LTE nano sim will let you enjoy the fastest internet connection in the world today – 4G LTE. You have to activate your 4G LTE nano sim before you can use this service. It's so easy. Just follow the steps discussed below on how to activate Globe Nano sim to use 4G and LTE.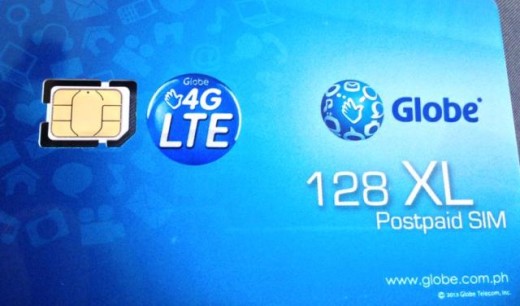 Last month, Globe has unveiled the use of today's fastest 4G LTE for iphone postpaid users. This post is applicable to iphone 5 and above. Simply because iphone 4s and below doesn't run 4G LTE. LTE (Long Term Evolution) is the latest and fastest network connection for smartphones and gadgets having it. Maximum download speed is about 100mbps. Wow!
Connect iphone to 4G LTE
Before you connect and activate your LTE network, make sure your iphone has the latest iOS. The following are required:
Your iphone having iOS 6.1 and higher
Your LTE nano sim
How to activate Globe LTE nano sim for iphone

Dial 2200
Provide your 11-digit mobile number to proceed to the next step
Provide your 16-digit sim serial number (this can be found on your nano sim card)
You're done.
Your new nano sim will be active within the next 2 hours. You may experience slow or no signal coverage with your current (old) sim. Don't worry as this is expected. When you experience this poor signal or no network coverage, wait for about 15-30 minutes and then replace your current sim card with your Nano Sim. Then turn your phone ON again to refresh the connection.
Activate Globe 4G LTE Nano Sim to ipad and ipad mini
Since ipad 4 and ipad mini have wifi plus 4G LTE (Cellular-enabled) function, you can also activate 4G LTE and enjoy same usage. Make sure your device is cellular-enabled for 4G or else you cannot use this network service from Globe. I am waiting currently how Globe LTE can work for prepaid subscribers. That's interesting.