As a response from those who ask how to get a certificate of nationality for citizens of the Philippines, I made this post. This certificate /paper / document is usually requested by those Filipinos who are applying and processing acquisition of Japanese citizenship in the embassy of Japan.
Some countries like India, UK, Ireland, Australia, USA call this important document as that but in the Philippines, we simple call it birth certificate as it bears and gives the personal information and details about the person like his complete name, citizenship, country of birth, birthdate and many more.
What matters is the certificate bears the true nationality of the owner. The parents' nationality also concludes the nationality of the applicant. Thus, the birth certificate can serve as this certificate.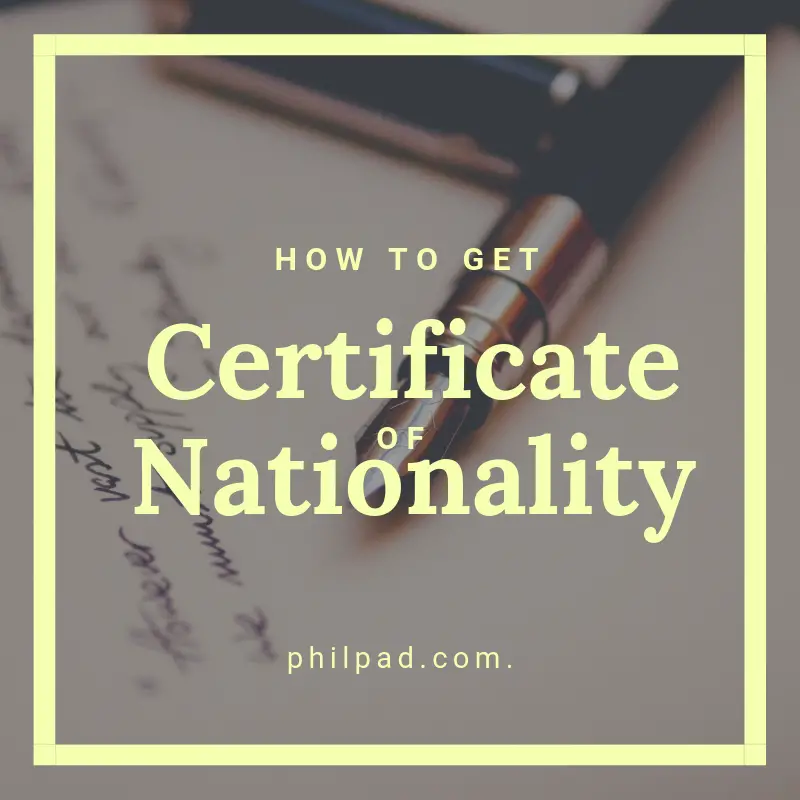 The usual requirements to processing of Japanese citizenship for Filipino citizens are listed below.
Requirements for Certificate of Nationality for Acquisition of Japanese Citizenship
Two (2) photocopies of the data and visa pages of the valid Philippine passport.
Original birth certificate authenticated by PSA and the DFA plus one (1) copy of every page.
If born in Japan or other countries: certified true copy of the Report of Birth issued by any Philippine Embassy or Consulate office
If married in the Philippines, original marriage certificate from PSA authenticated by the DFA plus one (1) copy of every page
If married in Japan or other countries, certified true copy of the Report of Marriage from any Philippine Embassy or Consulate office