Kalanggaman Island is one of the most beautiful islands in the Philippines. The water so clear and blue, the sands so white like powder. How to go to Kalanggaman Island and how much will it cost? Read this post if you want to travel to Leyte and visit this island and its wonderful beach. Know the helpful travel tips and affordable fees for your budget.
Where is Kalanggaman Island?
This isle is in Palompon, Leyte, Philippines. It looks like a smaller version of Boracay Island. What is unique about it is its magnificent sandbars, both stretching at the end of the island. Unlike other beach resorts, this island is not always crowded.
When you get here, you'll feel like you're a castaway in a beautiful way because the island will be your home for the day and you can do everything you want including swimming in its crystal blue beach, snorkeling to see its majestic underwater gems, kayaking and many more.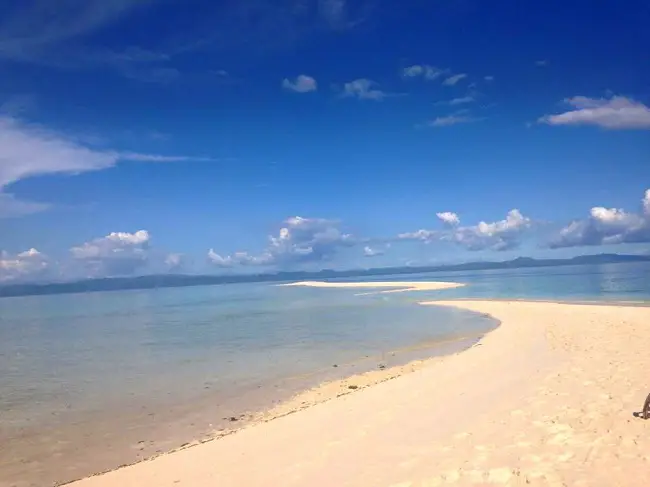 How to go to Kalanggaman Island?
Via Air:
First you need to go to Palompon, Leyte. You can go to Palompon, Leyte via Tacloban Airport or Cebu Airport (a.k.a. Mactan International Airport). See the details below.
How to go to Kalanggaman from Tacloban Airport?
Ride a van going to Palompon. Trip takes about 4 hours. Once you reached Palompon, go to the Liberty Park and book for your Kalanggaman Tour. There are different tour packages available for tourists.
How to go to Kalanggaman from Cebu Airport?
Ride a taxi to go to Pier 3. In pier 3, you can either ride a SuperCat (fast boat) going to Ormoc or a ship en route to Palompon. Supercat fare usually costs around P600 while ship ticket costs around P495. If you will choose SuperCat, it takes about 2 hours to reach Ormoc, then you need to ride a van going to Palompon which can cost you another P150. Ship travel from Cebu will take 4 hours to reach Palompon.
Once you're in Palompon, go to Palompon Liberty Park and pay the necessary fees for the Kalanggaman EcoTour. You can ride a bike called Potpot to go to Liberty Park. It only costs P3 per person. Boat ride from this point to Kalanggaman Island takes about an hour for regular boats and 35 minutes for speed boats.
Via Land Trip:
There are buses in Manila going directly to Palompon, Leyte. This trip will take about 24 hours to reach your destination. It's takes longer but it's cheaper (around P1700 per person) and you will be able to see amazing view along the journey as you will pass many places like Laguna, Naga, Samar, and the like.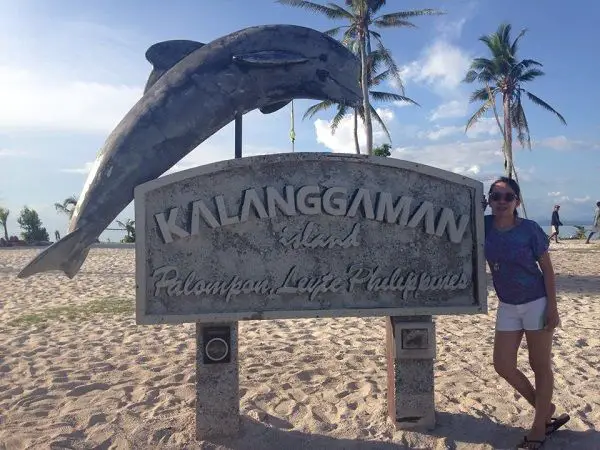 When is the best time to go to Kalanggaman Island?
Since the weather in the Philippines is always sunny, you can go to this island any day except when there are typhoons. The months of July to September are usually rainy months and typhoons come within these dates.
My experience visiting Kalanggaman Island is unforgettable because it was my first time to sleep in a virgin island with only the moon and the stars as our lights for the night. Yes, there is no electricity in the island so your source of light comes from the heavens above.
I had to bring my power bank as an alternative charger for my cameras and phones. The coast guard station in the island has solar power equipment and they are also kind to help anyone in need to charge a phone.
Kalanggaman Island Travel Tips
Book your trip and make a reservations early for the EcoTour which includes a trip for the Sanctuary island (with lighthouse) and Kalanggaman island. Only limited people per day are allowed in the island so there are bookings required. Follow our Facebook page, if you want booking assistance.
It's safe to start your boat trip as early as 6am because the ocean is calm. Dolphins are also visible during this hour.
How long will it take from Liberty Park to Kalanggaman island?
For regular boat, it takes about an hour while it takes about 35 minutes for speed boat to reach the islet as mentioned. Bring your shades and sunglasses with you because it's very bright and sunny.
If you want to spend the night there and leave the next day, you can. Just tell the staff at Liberty Park or your boat service. Make sure you bring enough foods and blanket. There are available beds for you to sleep in. If you have sleeping bags or tents, that will be better too. There are no mosquitoes in the island so you can sleep safe and sound.
Kalanggaman Island Booking Assistance
A lady from Palompon helped my accommodation and booking for this wonderful tour. She is very helpful and honest. You can contact her on the following number: 0906-975-3053. Her name is Mae Dungo. Tell her I referred you and you'll be assisted by a local tour guide.