There are times when we meet the urgency and unexpected circumstances to share a load credit with a friend, family, relatives or any person in need of mobile money. In this page, we share the ways how to pasaload using different network providers.
What is Pasaload?
Pasaload is the local word and Filipino term which also means "share a load." Pasaload allows any mobile user to send load credits to any person. It is a mobile feature offered by different network providers in the Philippines including Smart, Globe, Sun Cellular, Talk and Text and Touch Mobile.
Benefits of Using Pasaload and Share-a-Load
One of the benefits of using Pasaload is the ease and flexibility of sharing load credits to any person needing it anytime, anywhere. Instead of looking for loading outlets and using prepaid cards, you can send your mobile money to any friend or family member in times of emergency.
Another advantage of sharing mobile load money is the ability to use the load credits for other mobile services such as data and internet combos, call and text packages and other network services features.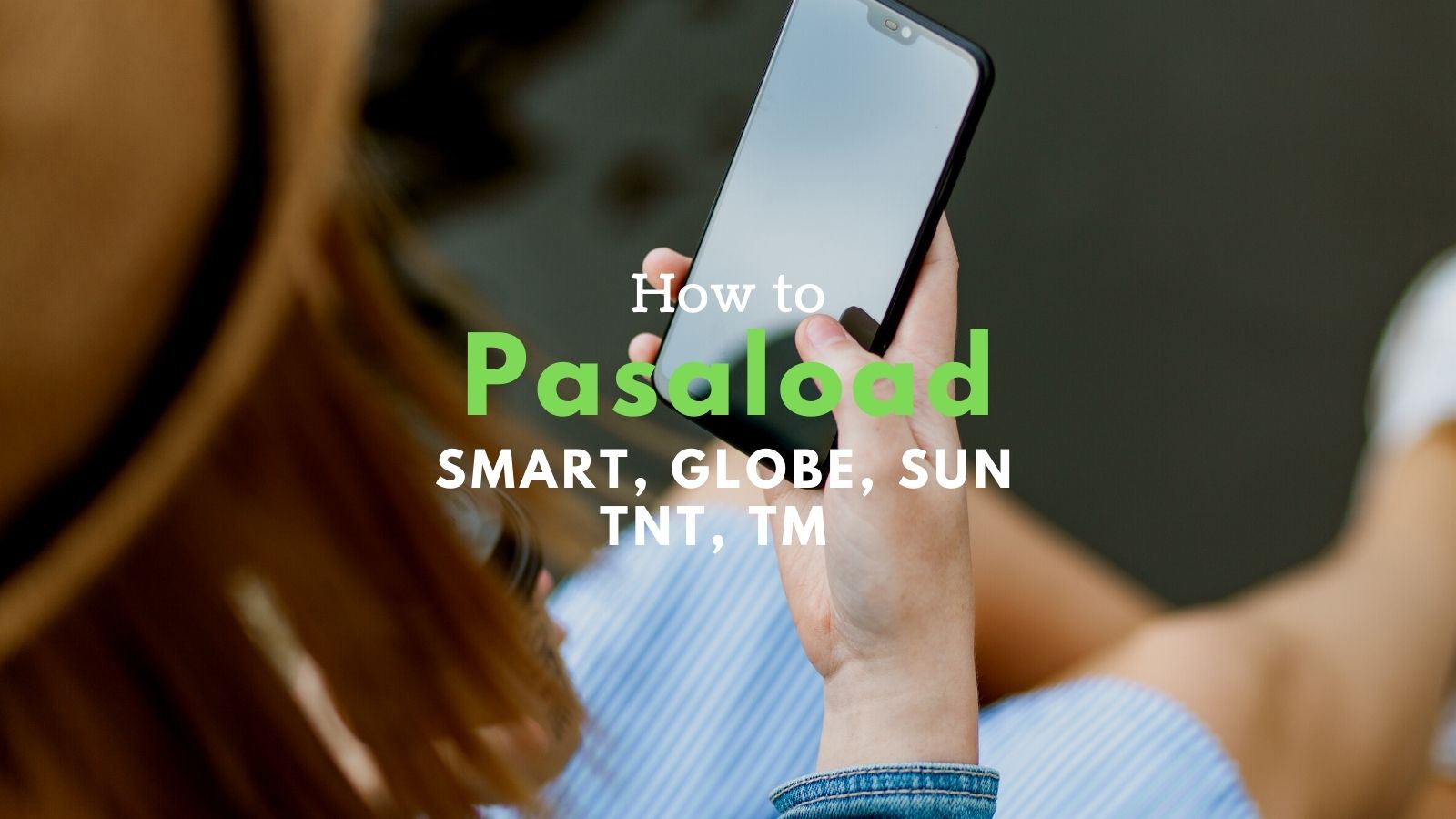 How to Pasaload in Smart and TNT?
Type PASALOAD (space) Recipient's Number (space) Amount
Send to 808
Receive SMS confirmation on your inbox
Your recipient will receive SMS notification
Amount sent plus P1 will be deducted from your account
Example: PASALOAD 09191234567 15
This service enables Smart and Talk n Text prepaid and postpaid subscribers to send load credits to other prepaid subscribers in the amount of 2, 5, 10, 15, 20, 30, 60, 100 and 200 pesos.
How to Pasaload in Globe and TM?
There are two easy ways how to share a load using Globe and TM. With this mobile text feature, you can transfer prepaid load credits and promo offers to other Globe and TM prepaid subscribers. Follow the following procedures below.
Share a Load Option 1:
Text Amount and send to 2 + 10-digit mobile number of the recipient
Example: 100 send to 29161234567
You will receive a text notification about your successful load transfer. In addition, P1 will be charged for each share-a-load transaction.
Share a Load Option 2:
Dial *143# on your mobile phone
Select #10 GCash
Choose #7 Buy Load
Select the Network you want to buy load for (Globe, TM, Smart, Sun, Talk "n Text, DITO, Cherry Prepaid)
Select 1 (for Regular Load) or 2 (for Load Promo)
Select a number to enter the amount you want to transfer
Enter Beneficiary 11-digit prepaid number (example: 09123456789)
Click "Reply" to SEND
Note that previously, Globe and TM mobile numbers had to register a PIN code to transfer load money. Nowadays, we can already send and share load credits without using nor requesting PIN codes. From the instruction above, we discussed the without PIN option.
How to Pasaload in Sun Cellular?
Go to Sun Sim Toolkit
Select Give-A-Load
Choose Send Regular Load
Enter the amount
Enter 11-Digit Sun recipient number
Click OK
Pasaload service for Sun Cellular subscribers is called Give-a-Load. The same privilege is given for this service, it enables both Sun prepaid and postpaid subscribers to send load credits to other Sun prepaid subscribers. Take note that there is a maximum of P50 limit of sharing load credits per transaction.
Other Mobile Tips for Filipinos: