One of the hottest wireless home broadband today is My Bro Abot Kaya 499 from PLDT and Smart. It's in line with Smartbro's products and internet services of wimax pocket modem and PLDT's Home services. For just 499 per month, you can have fast internet browsing and surfing with a speed up to 512kbps. I made a review about this fresh wimax product.
My Bro 499 Wireless Home Broadband Review
When I went to Smart Service Center recently, I noticed a lot of people were inquiring about the new wimax pocket modem – My Bro 499. While on queue waiting for my number to be called, I noticed majority of the interested users were kids, grade schoolers, tagged along their moms and dads asking about Mybro 499 abot kaya (affordable in English).
I noticed too that after the Smart employee discussed the product's features, some of the customers ended up with the Plan 999 Smartbro Canopy product. Ironic because I was there to close my contract with that Plan 999 and there were some customers too who were there complaining about the intermittent internet connection of Smartbro. Hands down with Smartbro, it was really fast especially with my first 2 years of using it. It was strange though it was too slow recently so I decided to end the deal.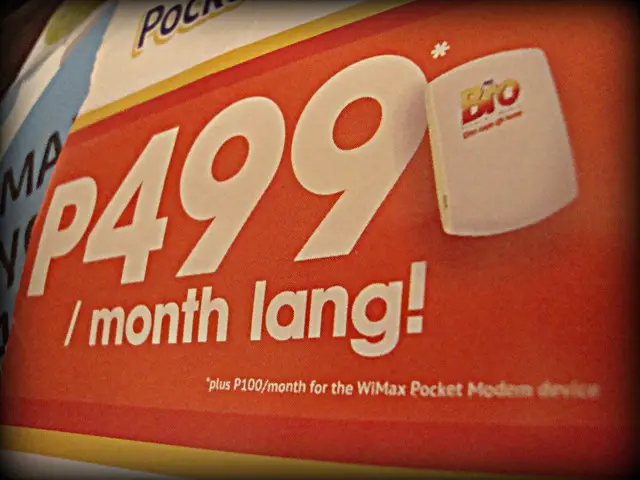 My Bro 499 offers Wimax wireless indoor modem that's why it's called wireless home broadband . It means, internet connection is wireless so signal is not so fixed unlike DSL. My Bro also offers up to 512kbps speed of up to 3GB capacity monthly – meaning it's not unlimited like the Plan 999 1mbps.You can use wifi yes but with this kind of speed, it's really recommended for light internet users who research and surf the web, do emails, Facebook, chat lightly but this is not recommended for downloading and uploading fast or live streaming videos and downloading music.
If you are a heavy internet user, the Plan 999 which has up to 1mbps speed is right for you or go for the faster speed like PLDT Fibr which uses fiber optic network and connection capable of fast and stable internet connection.
My Bro 499 is really abot kaya. But for a wise user, using the unlimited internet product is wiser.
My Bro PLDT Wimax Features:
Wireless internet connection
Free installation (around 3 days upon application and payment)
2 years contract
Unlimited internet surfing but with 3GB monthly volume allowance
My Bro 499  Internet Requirements:
A valid ID
Proof of billing or latest credit card statement
Credit Card if you'll pay via it
Cash of 499 for the first payment
What do you think about Plan 499? Join the discussion below. If you have personal questions about this product, call *1888.