Resorts World Manila is the Philippines capital in terms of amusement and entertainment. Being in the heart of Newport City, it is so accessible to never-ending leisure, fun, shopping and all forms of entertainment.
If you want to have a good time, Resorts World is surely one on your top list of best hotspots and hangout in the Metro, perhaps in the whole Philippines, too. Now, there is a free shuttle service available for members and reserved non-members to bring you there.
Shuttle vans will take you from the pick-up points listed below and drop you back from you've been.
From SM Mall of Asia, Pasay

Departure:                   10:15am, 1:15pm, 4:15pm, 7:15pm, 10:15pm and 1:15am
Arrival at RWM:         11:15am, 2:15pm, 5:15pm, 8:15pm, 11:15pm and 2:15am
Eastwood Mall, Eastwood City

Departure:                   4:00pm, 8:00pm and 12:00 midnight
Arrival at RWM:         5:30pm, 9:30pm and 1:00am
Makati City, Paseo Center

Departure:                   6:15am, 8:45am, 11:00am,1:30pm, 4:15pm, 6:45pm and 9:45pm
Arrival at RWM:         7:00am, 9:30am, 11:45am, 2:15pm, 5:15pm, 7:45pm and 10:30pm
McDonald's Ortigas (McDo Emerald)

Departure:                   6:30 am and 9:30 am
Arrival at RWM:         7:30am and 10:30am
McDonald's San Juan at Wilson corner

Departure:       10:45am, 2:00pm, 6:00pm, 10:00pm and 1:00am
Arrival:            12noon, 3:330 pm, 8pm, 11:45pm and 2am
Richmonde Hotel Ortigas

Departure:       10:30am, 1:15pm, 4:15pm, 7:15pm, 10:15pm and 1am
Arrival:            11:15am, 2:15pm, 5:15pm, 8:15pm, 11:15pm and 2am
McDonald's Edsa (near Quezon Ave. MRT)
Departure:       10:30am, 1:45pm, 4:30pm, 7:30pm, 10:45pm and 1am
Arrival:            11:30am, 2:30pm, 5:45pm, 9pm, 11:45pm and 2am
McDonald's One World Square (McKinley Hill, Taguig)

Departure:       6:30am, 8:15am, 10:15am, 12:45pm, 4:15pm, 7pm, 9pm, 11pm, 1am, 3am, 5am
Arrival:            7am, 9:15am, 11am, 1:30pm, 4:45pm, 7:30pm, 9:45pm, 11:30pm, 1:30am, 3:30am, 5:30am
McDonald's BF Southpark, Paranaque City

Departure:       9am, 12noon, 3:30pm, 6:30pm and 9:30pm
Arrival:            10:10am, 1:10pm, 4:40pm, 7:40pm and 10:30pm
Starmall Alabang, Muntinlupa City

Departure:       9:45am, 10:45, 11:15, 12:15pm, 12:45pm, 1:45, 2:15, 3:15 and 3:45pm
Arrival:            10:30am, 11:30, 12noon, 1pm, 1:30, 2:30, 3pm, 4pm and 4:30pm
Lucky Chinatown Mall, Binondo Manila

Departure from 10am and every thirty minutes until 2am the next day
Arrival time is after one hour and ten minutes from the departure
Horizon Travel and Tours, Ermita

Departure:       10:15am, 1:15pm, 4:15, 4:15, 10:15 and 1am
Arrival time is after an hour from the time the shuttle left
Other Pick-ups and Drop Offs points include: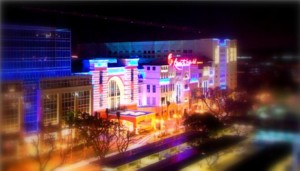 McDonald's Quirino LRT Station
McDonald's Buendia, Pasay City
McDonald's Las Pinas
Burke Plaza
Savory Restaurant Escolta, Binondo
Bayview Park Hotel
McDonald's Valero Vera at Makati City