Tinder, the new mobile dating app, is making a hot wave worldwide. It's growing and heating fast in the Philippines too. I've downloaded this free app and here I am sharing a review and how do I find it so far.
By the way, this app is available for iOS and Android users. You can also use this app on your Android Wear (watch). It is said that this app has more than 10 million active daily users as of April 2014. It has won TechCrunch's "Best New Startup pf 2013." Wow, will it be the next Instagram and SnapChat?
Tinder Philippines – Join, Connect and Meet People
This mobile app is basically a matchmaking and dating app. You can log in using your Facebook account then the app will automatically use your Facebook profile picture to be your default Tinder profile picture. Tinder also uses your location and age to easily match other Tinder users nearby.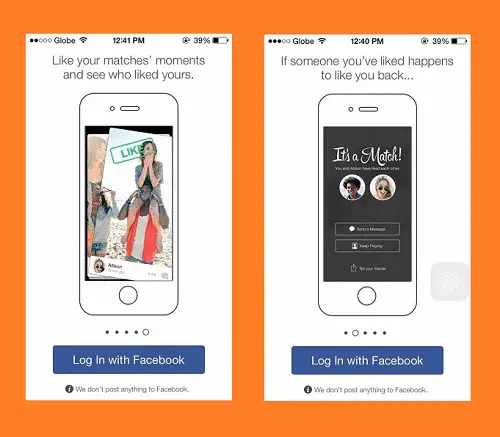 It basically matches according to people closer to you and your likes. If someone near your location liked your photo and you liked him back, you'll be a match. In other words, if you liked each other, you're a match.
Tinder also gathers and analyzes app users' social graph and interests to match potential and compatible people.
Like and unlike anonymously. Yup, once you open the app and you will see photos of users near your set location radius. You just have to swipe to the right to like the photo or to the left if you want to pass and see some more photos.
The not so good thing about Tinder
I like the simplicity and unique feature of Tinder but many people find it shallow because they see it as "who's hot and who's not." I agree. You have the chance of chatting with your matches but at the end of the day, no app can assess real compatibility and real chemistry.
But who knows if a simple like could spark a thing between you and someone.
There are apps already that can give you lots of likes in Tinder. Many are also wanting Tinder on pc. Tips and funny pickup lines on Reddit are also going viral. Do you think you can have genuine and meaningful conversations on Tinder?
What can you say about Tinder? Share your views in the comments below.