The cast of Fast and Furious 6 lead by sexy hunk Vin Diesel with Michelle Rodriguez, Gina Carano, Luke Evans and producer Neal Mortiz arrived in Manila recently and I was lucky get an event pass yesterday, May 15, 2013 in Mall of Asia, Pasay for the Red Carpet Event of Fast and Furious 6. The highlight of event included car show and display too. Director Justin Lin also walked the red carpet.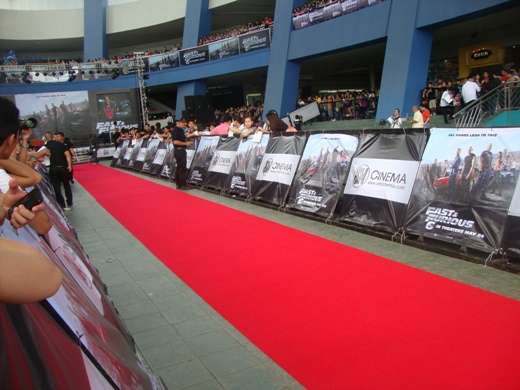 The line was already long and endless at 1:30pm and I skipped my lunch just to have a nice place along the aisle. The show starts at 3pm according to my pass/ticket but it actually started at around 7 in the evening. People were entertained by a famous DJ but their hunger and long time waiting for the celebrities didn't bother about the music performance.
I was among the big crowd who never left their place and remained standing there for almost 6 hours. When the big crowd saw the stars arriving from their fancy cars outside Mall of Asia (shown on the big screen) people went crazy and screaming.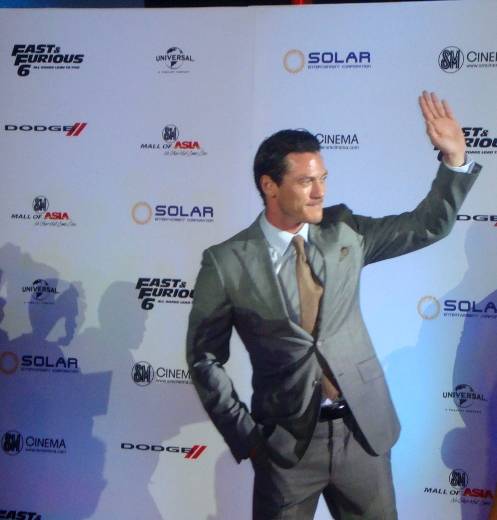 Luke Evans arrived looking like Ryan Seacrest. He was so friendly and nice. He greeted screaming fans, signed so many autographs and even took photos of some people with him from their iphones.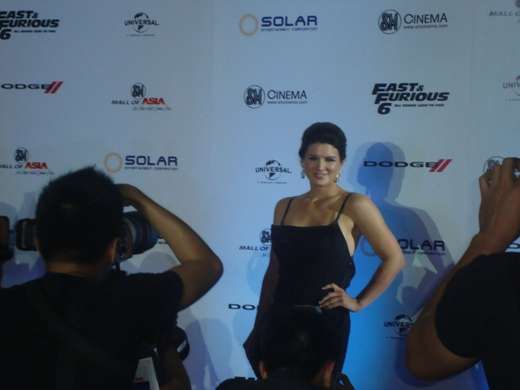 Then Gina Carano followed wearing a nice black gown waving and smiling.
People went crazy again when the resurrected lead star of original Fast and Furious cast (Letty, girlfriend of Dom Toretto) Michelle Rodriguez arrived.
It starts with the eyes. She's gotta have those kind of eyes that can look right through the bullshit, to the good in someone. 20% angel, 80% devil. Down to earth. Ain't afraid to get a little engine grease under her fingernails."  – Dom on his perfect woman (Letty)
Michelle was so amazed of the big crowd. She was like "Oh my God…" and just like the other stars of FF6 at the event, she couldn't believe it that they got so many fans here in the Philippines. It seemed like all the people in MOA were at the event last night. Boy, did they even see the second floor full packed. I was f***** lucky she touched my hand when she passed by place. 🙂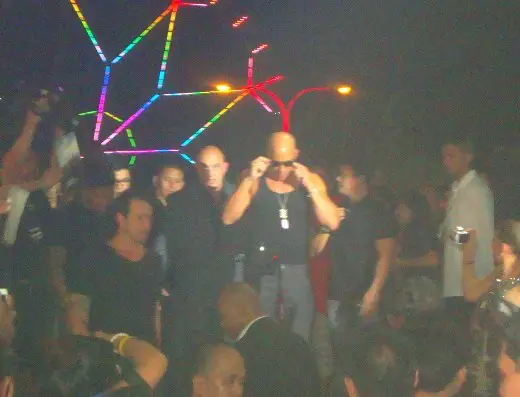 After Letty, of course the most awaited star of the night arrived. A.K.A. Dominic Toretto, Vin Diesel was wearing his usual attire – jeans and "sando" and he melted the whole MOA. People were screaming so loud and it was a very hot night. Too hot that Vin's assistants wiped his sweats all over him. I thought he was gonna strip off his top because temperature that night had a fever. The big crowd forgot about waiting for 6 hours especially when Vin spoke "MAHAL KO KAYO."