Can a Foreigner Buy a Condo in the Philippines? I know this question has been asked too many times before already but only now that I had the chance to expand about the answers. Recently, I posted the best tips in buying a condo in the Philippines which you would want to read before proceeding further.
If you are one of the millions who wish to purchase a condo in my dear pretty country but you are not a Filipino citizen, then you must know the stuff discussed here.
Are you an American who wants to buy a house here? Or simply a Filipino who switched to another citizenship when migrated abroad but now into deciding buying a real estate property here? Or are you British (reminds me of someone) and loves to own a beach house in Boracay or Palawan? Perhaps you want to know first the laws and rules here before acquiring your new asset.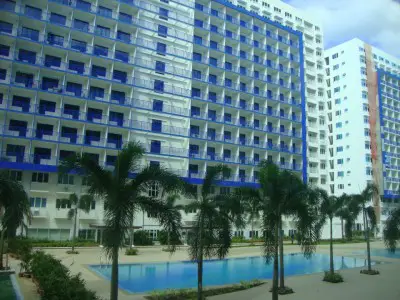 Can a foreigner buy and own a condominium unit or a house in the Philippines?
The answer is yes…provided the sale and ownership meets the certain conditions according to Section 5 of RA (Republic Act) 4726 a.k.a The Condominium Act which states that
"…That where the common areas in the condominium project are held by the owners of separate units as co-owners hereof, no condominium unit therein shall be conveyed or transferred to persons other than Filipino citizens or corporation at least 60% of the capital stock of which belong to Filipino citizens, except in cases of hereditary succession.
Where the common areas in a condominium project are held by a corporation, no transfer or conveyance of a unit shall be valid if the concomitant transfer of the appurtenant membership or stockholding in the corporation will cause the alien interest in such corporation to exceed the limits imposed by existing laws."
To simplify the words in that geeky statement, it means that foreigners can buy a condo unit as long as the project or the corporation who built and own the project is acquired by 60% or more by Filipinos.
Thus, if you are a foreigner and wants a condo in Makati so bad, you can buy it and have the title in your name provided that said condo building or project is owned by not more than 40% foreigner.
Example: Sam is American and wants to purchase a pad in Makati which is a project of ABC Corporation (which is 38% foreign corporation, 62% Filipino). Can Sam buy his dream pad in Makati and register it on his name? The answer is YES!
Can a former Filipino citizen who is now a naturalized foreign citizen in another country still buy and own a house in the Philippines?
Yes, under some conditions plus he or she can apply for dual citizenship to be a Filipino citizen again. He or she then can have all the pleasure and rights of being a Filipino including buying nd owning lands, houses and real estate properties in the Philippines.
Of course we were talking about units, pads and condos there. What about land and bigger real estate property?
Can a foreigner buy land and register it on his name and ownership?
The answer is, no. Foreigners are not allowed and not entitled to buy and own land here. However, he can indirectly own it by means of 40% equity in a corporation or setting up a corporation here where 40% or less can own that land.
Can a Filipino purchase a land on behalf of a foreigner and just transfer the name, title later?
Under the Anti-Dummy Law, that is illegal and anyone proved to be breaking that law and its scope can be penalized. It's simple to follow the rule, no foreigner can own a land in the Philippines unless he became a Filipino citizen. He can then buy lands and properties, the sky's the limit.
Conclusions:
Foreigners may own condominiums, buildings and houses in the Philippines as long as they do not own the land where it is built. They can also allow rent or lease under certain conditions.
Filipinos including former Filipino citizens and Philippine majority owned corporations are allowed to own lands, buildings, condo units and houses.