I'm sharing this post to those who ask about caregiver jobs in Canada for Filipinos from the page about direct hiring. Canada has a live-in caregiver program to those who wish to apply or for those employers who wish to sponsor caregiver, nanny or au-pair. And because many applicants are from the Philippines, I'm sharing about the requirements and procedures for Filipinos applying for that job here.
What and Who are the Live-in Caregivers?
According to the Embassy of Canada and the Philippines.gc.ca,
Live-in caregivers are individuals who are qualified to provide care for children, elderly persons or persons with disabilities in private homes without supervision. Live-in caregivers must live in the private home of their employer in Canada."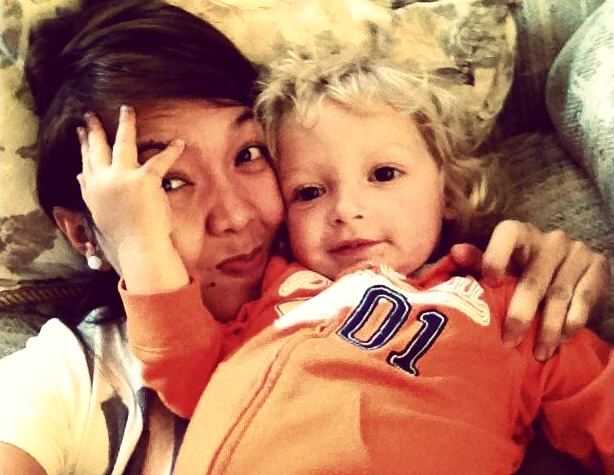 That means you must not be just someone who wish to apply as a nanny or caregiver, it means you must be "qualified" and must have proper and enough educational and training associated to be a caregiver.
Now you ask, "I'm a Nursing graduate, am I qualified? Can high school graduates apply?" The answers to those questions are YES provided you meet all the specific requirements so continue reading.
How to apply for a caregiver job in Canada if you are a Filipino or in the Philippines?
You must meet the requirements (see them below)
You must have a valid employment contract from a Canadian Employer
You must have a positive LMO (Labour Market Opinion) sent to you by your employer
You must apply for a working permit / visa at the Canadian Embassy (this includes Medical Exam)
You must register yourself as an official OFW at the POEA to have PDOS (Pre-departure Orientation Seminar)  and e-clearance (exit clearance)
Caregiver Jobs in Canada Requirements in the Philippines
At least high school graduate with 2 more years of post-secondary education (since high school in Canada is 12 years of education.
Must able to speak, read and understand English or French (IELTS is not a requirement but it's an advantage having passed IELTS or TEF exam)
With 6 months of full-time training or course from accredited training centers by TESDA or with 12 months of full-time paid employment related to caregiver or nursing (with at least 6 months of continuous employment) within the past 3 years (at the date of application) with one employer
Must have a written employment contract, signed by you and your Canadian employer. The contract includes your job description, duties and responsibilities, salary, benefits and hours of work.
Notes:
If you are a registered nurse with related work experience, you are considered qualified.
The training must be strictly done and successfully completed in a period of at least 6 months with at least 25 hours/week in a classroom setting. OJT (on-the-job-training) and practicum are NOT part of that 6 month period requirement.
Choose your training center that complies with the full-time 6 months classroom training setting because the embassy is so strict with this as there are many training centers who don't comply with this requirements.
Caregiver Jobs in Canada for Filipinos
Applying for caregiver, nanny or au pair jobs in Canada is usually done via direct hiring where an applicant finds an employer himself without the assistance and supervision of an agency. Thus this method doesn't require processing fees and placement fees like the usual hiring of foreign workers done by agencies.
Should you wish to use an agency or not, it's up to you but really, all you need is a prospective employer who will process your LMO in Canada and your humble self to process the necessary permits and documents here in the Philippines at the embassy in Makati. See the address below.
Embassy of Canada in Manila
Levels 6-8, Tower 2
RCBC Plaza
6819 Ayala Avenue
Makati City 1200
Caregiver Jobs Canada Visa Application
If you have all the necessary and required documents and credentials, pluck up yourself and apply for a visa at the embassy. You can apply for a working visa online or personally.You can download the application form online and make a schedule for the courier service to pick up your documents. Pray and think positive. Let me say in advance, welcome to Canada!
To know more about visa and working as temporary foreign worker in Canada, visit canadainternational.gc.ca
To find direct employers in Canada, visit Direct Hiring Jobs in Canada.
Avoid fake recruiters that offer nanny jobs in Canada
There are many fake jobs offers online today so be careful of replying and sending your personal info to them. True and legitimate employers never ask money for processing fees. If someone offers you a job online or via email, make sure you know them personally or have talked to them face-to-face.