The Philippines is the second outsourcing capital in the world right now. The BPO (Business Process Outsourcing) industry is also one of the dominant contributors to the growth of our economy.
Here are the Top 20 Best BPO Companies in the Philippines in 2023. We compiled and listed the best BPO companies to work for according to business stability, revenue, global exposure, career growth, working environment, salary, and job benefits.
That being said, these future-proof companies will continue to grow and expand in the years to come.
If you are looking for a new job, this list can help you get to know each BPO company profile and background before you send your resume or attend your job interview. It will also guide you in deciding and sorting out your company preference. Let's start!
What is BPO?
BPO stands for Business Process Outsourcing. It involves subcontracting different business-related operations and activities to third-party providers. For example, when a company contracted its customer service operations to outside experts who guarantee the business will run smoothly.
Why Should You Work in a BPO Company?
Number one reason is career growth potential. Not only will you receive higher salaries, but it will also open many doors of opportunities for you because business process outsourcing is essential to every emerging company today. Working in a BPO company can contribute so much to achieving your dream profession.
Business Process Outsourcing is one of the fastest-growing industries in the world. As global economies progress with new technologies and innovations, BPO continues expanding business solutions.
Top 20 Best BPO Companies in the Philippines to Work for in 2023
1. Accenture
Accenture is the Number One BPO company in the Philippines. It is an international company founded in Dublin, Ireland. It's listed on Forbes's Global 2000 and ranked on Fortune World's Most Admired Companies and 100 Best Companies to Work for.
Accenture's present global CEO, Julie Sweet, is also included on Forbes Most Powerful Women in the World. This company provides services in consulting, strategy, technology, and operations.
Why you should work at Accenture?
Because you want to be on top. Accenture serves the majority of the most successful companies in the world. Its clients include 91 Fortune Global 100 and more than three-quarters of the Fortune Global 500 companies. Stability and growth are the main reasons we listed Accenture number 1. If you're investing in the stock market, Accenture also belongs to the Top Companies in the S&P 500.
2. JPMorgan Chase & Co.
JPMorgan Chase & Co. is a leading global financial services company with client assets under management of $2.2 trillion and one of the largest banking institutions in the United States, with operations worldwide and a presence in over 100 markets.
It provides investment banking, financial solutions, commercial banking, financial transaction processing, and asset management services. JPMorgan Chase & Co. has over 250K employees serving millions of clients.
Why you should work at JPMorgan Chase?
Because it is a prestige company serving many of the world's most prominent corporate, institutional, and government clients. JPMorgan Chase & Co. itself is a notable and iconic brand. It's not just one of the best BPO companies in the world but also one of the world's wealthiest financial companies.
It is currently listed among the top companies in the S&P 500 and Dow Jones Industrial Average Index.
3. IBM
International Business Machines (IBM) dates back to 1911 and is headquartered in New York. It is one of the world's largest tech companies and one of the world's largest employers.
This giant tech company develops and manufactures hardware and software solutions and provides cloud computing and Artificial Intelligence.
Another business segment of IBM is Business Process Outsourcing. IBM is listed on Forbes World's Most Valuable Brands and Fortune's Most Admired Companies in the World. IBM is listed among the top companies in the S&P 500 and Dow Jones Top 30. It has over a $129 billion market cap.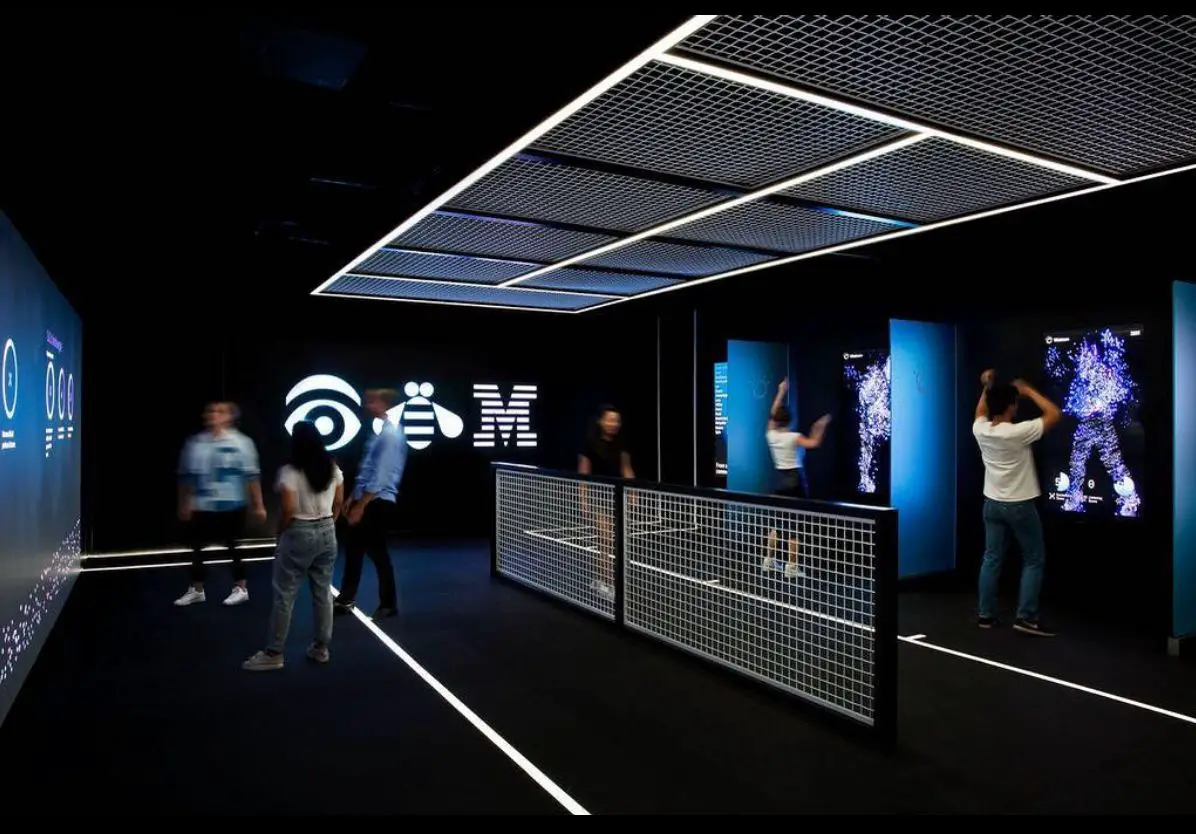 Why you should work at IBM?
Because you want to be a part of a company that continues to make an impact on changing the world towards progress. IBM invented ATM, floppy disk, SQL programming, and many more genius inventions. Also, IBM employees have been awarded 5 Nobel Prizes. If you want a future-proof company, IBM is undoubtedly one of the best companies to work for.
4. Teleperformance
Teleperformance is another international BPO company. It is headquartered in France, has been a global leader in customer experience management for over 40 years, and serves many successful companies worldwide. Teleperformance serves more than 170 countries, including the Philippines.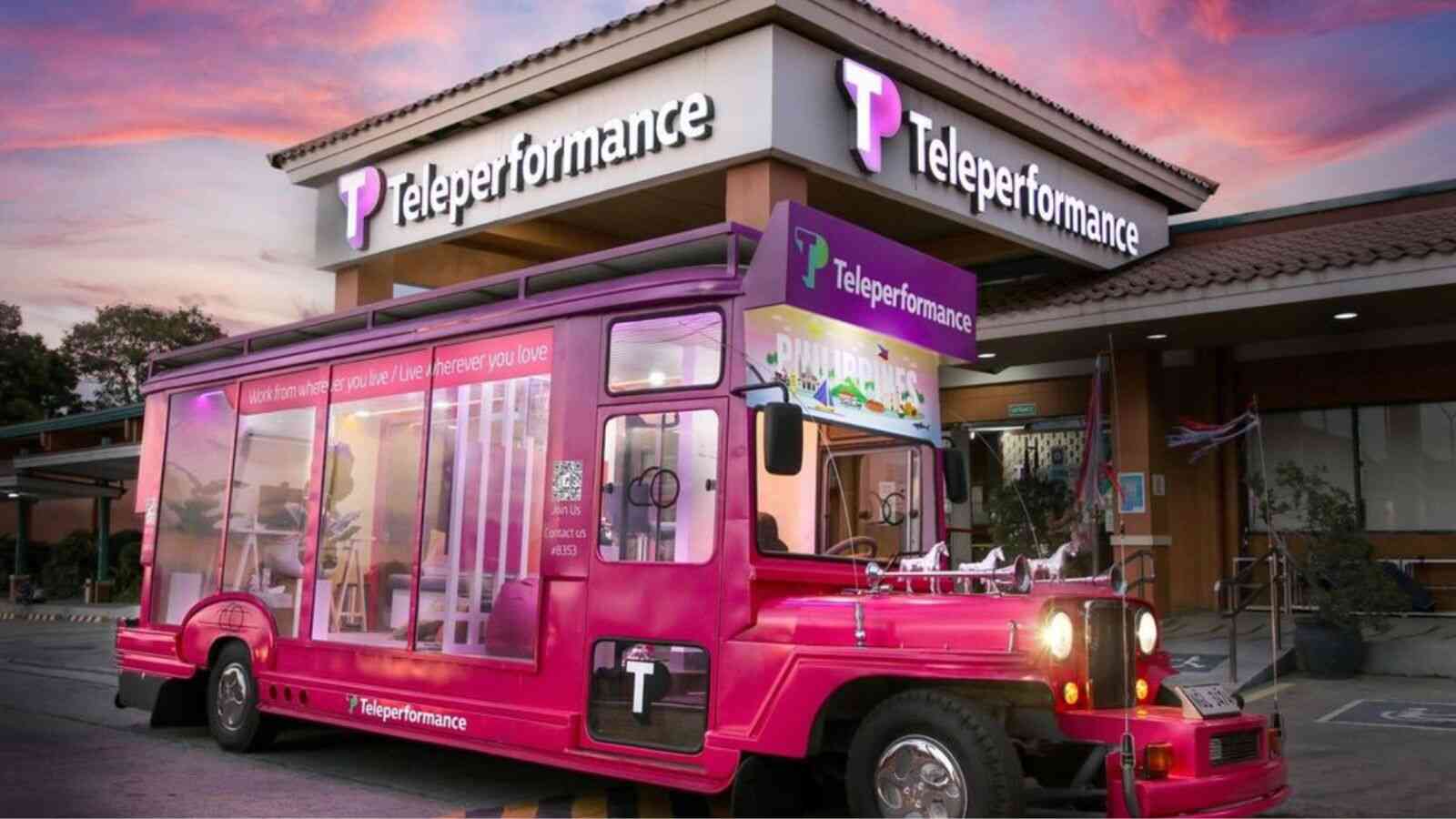 Why you should work at Teleperformance?
Because Teleperformance has been highly commended as a great place to work. The company also won the Best Use of AI and Associated Technologies award for successfully deploying Artificial Intelligence (AI) into its operations. Teleperformance is among the most established French companies is now among the top BPO companies in the Philippines.
5. Cognizant
Cognizant is one of the largest Information Technology companies in 2023 and one of the World's Best Employers. Founded in 1994, the BPO firm has 349,400 employees worldwide. Cognizant's main businesses are IT, consulting, and business process outsourcing services.
Why you should work at Cognizant?
Because Cognizant is one of the top-notch BPO firms in the world today with prolific clients, including 9 of the top 10 European banks, 6 of the top 10 internet companies, 23 of the top 25 healthcare plan providers, and the top 30 pharmaceutical companies.
6. Concentrix
Concentrix is an American company headquartered in Fremont, California. They work with 100+ Fortune 500 clients worldwide and over 115 global disruptor clients. The leading global provider of customer experience (CX) is also well known as a top employer.
Concentrix provides banking and financial services, consumer electronics, energy, and public sector, automotive, healthcare, insurance, media and communications, retail and eCommerce, technology, travel, transportation, and tourism services.
Why you should work at Concentrix?
Because their company is continuously growing in terms of operations and acquiring other excellent companies such as PK, Minacs Group Pte, and Convergys. That being said, working with Concentrix can also give you more job opportunities and ensure your career stability.
7. Sitel Group
Sitel Group is a contact center company headquartered in Miami, Florida. It has more than 30 years of experience delivering and transforming business solutions in travel, technology, utilities, manufacturing, healthcare, insurance, communications, media, entertainment, banking, and financial industries.
The global BPO company supports 50+ languages and has 160,000 associates across 40 countries worldwide. 65% of their workforce work from home.
Why you should work at Sitel Group?
Because Sitel was named the Global No. 1 leader in AI & Analytics and Social Media CX Services. It's also recognized as the Best Company for Diversity, BPO Partner of the Year, Best Company for Women, and Top Workplace in Asia.
Sitel Group also acquired SYKES, an American BPO company and a global leader in providing comprehensive inbound customer engagement services. Their combined clientele adds more advantages in the BPO world.
8. Alorica
Alorica is a leading provider of Business Process and Customer Satisfaction Outsourcing solutions that span the entire customer lifecycle. With over 2 billion customer interactions, Alorica's goal is to continue providing insanely great customer interactions with the world's largest and most respected brands.
Alorica is the world's largest customer support provider for North American consumers. The company operates in 17 countries and 30+ languages worldwide and has over 100,000 employees.
Why you should work at Alorica?
Because Alorica serves more than half of the Fortune 50 healthcare companies, 4 of the 10 largest banks in the world, 4 of the world's largest car manufacturers, 4 of the top 5 wireless providers, and many more world's prominent brands.
9. Genpact
Founded in 1997, Genpact is a global professional services company with a head office in New York. Genpact delivers services for Global Fortune 500 companies through its digital-led innovation and AI-based platform. Genpact has more than 115,000+ brilliant employees. The firm operates in more than 30 countries worldwide.
Why you should work at Genpact?
Because you want to be part of a company transforming the world's biggest companies. According to Genpact, you make headlines when you transform the Fortune 500. Genpact continues to create and contribute innovative breakthroughs for its clients, partners, and communities.
10. (24)7.ai
(24)7.ai was founded in 2000 with a head office in the United States. From the name itself, this exceptional company blends AI (artificial intelligence) and HI (human intelligence) to improve customer experience dramatically. With over 1.3 billion self-service interactions annually, they continue to deliver rapid customer service satisfaction.
Why you should work at (24)7.ai?
Because (24)7.ai is one of the leading BPO companies focused on blending AI and HI. They also support their employees by providing wellness, community involvement, development, and growth. (24)7.ai operates in different locations around the world.
11. Telus International
Telus International is a subsidiary of TELUS, a national telecommunications company in Canada. Telus International is a customer service outsourcing company backed by next-gen technology. It serves 28 countries across the globe and supports more than 50 languages.
This BPO company was named on the Global Outsourcing 100 by IAOP in 2022 for six consecutive years. It also received outstanding awards, including the Best Employer for Diversity and Excellence in Customer Service Award.
Why you should work at Telus?
Because it is one of the fastest-growing BPO companies providing new digital IT solutions to some of the world's largest and most respected brands. Telus has world-class teams across Europe, the USA, Central America, India, the Philippines, and China.
12. Ttec
Ttec, formerly Teletech, is an American Business Process Outsourcing company specializing in outcome-based customer engagement solutions through TTEC Digital and TTEC Engage. This company operates on 6 continents across the globe, with over 62K+ employees worldwide.
Why you should work at Ttec?
Because Ttec operates in 50 languages and supports gender diversity, empowerment, and leadership programs. Ttec works with numerous industries, including automotive, communications, media, technology, financial services, government solutions, healthcare, insurance, retail, eCommerce, travel, and hospitality.
13. Sutherland Global Services
Sutherland Global Services is a multinational IT and BPO company headquartered in New York and one of America's fastest-growing companies. It has more than 120 clients from Fortune 1000 companies and completes over 43 million transactions a month on a digital backbone that bridges 144 countries worldwide.
Why you should work at Sutherland?
Because Sutherland provides remarkable customer experiences in the digital age, new technology, and innovation. Like the other top BPO companies in the Philippines, Sutherland also offers competitive salaries and benefits. Also, a great workplace to learn and grow professionally.
14. iQor
iQor is an American BPO company founded in 1998. It operates in 10 countries with a diverse group of experts in client service and world-class technology solutions. The company now has 35,000 employees and over 50 contact centers worldwide.
Why you should work at iQor?
People like to apply for jobs at iQor because its mission is to provide the world's most sought-after outsourced customer support. Besides, it's a younger BPO company, yet fast-growing globally. You can find iQor in Canada, the USA, Mexico, Panama, Colombia, Poland, Trinidad, Hong Kong, India, and the Philippines.
15. TaskUs
TaskUs is a global outsourcing company headquartered in Los Angeles. It provides business solutions, including customer experience, back-office support, and CX consulting. The company is expanding in the Philippines and now has offices in Batangas, Clark Pampanga, Quezon City, BGC Taguig, Imus Cavite, San Fernando La Union, and Meycauayan Bulacan.
Why you should work at TaskUs?
TaskUs has state-of-the-art workspaces, top-notch benefits, and competitive salaries. One of the company's core values is to be ridiculous. So if you want to work in a ridiculously good-looking office with a ridiculously inspiring team, work with TaskUs.
16. Conduent
Conduent is among the first venturers of business process outsourcing in the world. Its head office is based in New Jersey, USA. Conduent started in 2017 and is now trusted by most of the Fortune 100 companies and more than 500 governments.
Why you should work at Conduent?
Conduent is trusted by the top 8 banks in the US, the top 4 global automakers, and the top 17 health plans in the US. It's also recognized as the Leader in CX Services, Finance and Accounting, Leader in Healthcare, #8 on Top BPS Providers, and Leader in HR & Learning Services.
17. Transcom
Transcom is a Swedish outsourcing company founded in 1995. Their core services include CX advisory, customer service, technical support, customer retention, customer acquisition, cross-selling, upselling, and collections. Transcom operates across 25 countries with over 30,000 employees. They deliver services in 33 languages to well-known international brands.
Why you should work at Transcom?
Because you want to be a team player of a skilled and enthusiastic workforce in delivering excellent customer services and business solutions. Transcom promotes social responsibility, equality and diversity, community engagement, and people development.
18. ibex
ibex is a new innovative BPO established in 2017 and prides itself as an "elite CX outsources for the world's startups, scale-ups, and blue-chips." Its workforce comprises 30,000 passionate employees, 19% of whom are work-at-home agents.
Why you should work at ibex?
Because ibex has strong financials, an excellent track record, and transformation. Ibex is younger than the giant BPO firms, yet it is already listed on the NASDAQ Global Market. Getting hired by ibex could be a dream come true if you're looking for a competitive advantage.
19. Optum
Optum is a subsidiary of UnitedHealth Group, one of the largest healthcare and insurance firms in the United States. The giant healthcare firm has four main business segments: Optum Care Optum Financial, Optum Rx, and Optum Health.
Why you should work at Optum?
The health sector will always be a robust industry, and Optum has already established a solid addressable market. It's expanding in Brazil, India, Ireland, and the United Kingdom. Optum continues to invest in cutting-edge technology to serve over 130 million clients and growing.
20. WNS
WNS is a global BPM (Business Process Management) firm headquartered in India. The company operates in 13 countries, including China, Costa Rica, India, the Philippines, Poland, South Africa, Romania, Spain, Sri Lanka, the UK, Turkey, and the US.
The global BPM firm works with brands in travel, manufacturing, retail, healthcare, shipping and logistics, utilities, insurance, banking, and financial services to transform their businesses and operations with innovations and cutting-edge technology solutions.
Why you should work at WNS?
WNS is among the fastest-growing BPM companies in the Philippines. Thus, aspiring employees would find new opportunities and expand their career paths. WNS also has good financials and is among the earliest BPM companies listed on the New York Stock Exchange.
Final Thoughts:
The best BPO companies in the Philippines offer numerous jobs for newbies and professionals alike. Some positions even pay the highest salary in the country for starters. Amid the effects of inflation and economic slowdown, the work-from-home jobs offered by BPO industries helped provide regular income for many employees. Call center jobs, and BPO service firms also contribute so much to the economic growth of the Philippines.
Other Job Guides in the Philippines: