JAPAN RAIL PASS – How to get a JR Pass in the Philippines in 2022? Or how to buy a JR Pass in the Philippines? We can now get it online. JR Pass (Japan Rail Pass) is the cheapest and most convenient way to travel to Japan and its amazing cities and prefectures.
We will share the details about the fastest and easiest way to get a Japan Rail Pass which provides an unlimited way to travel by train, JR bus, airport transfer, and ferry in Japan.
What is a JR Pass?
JR Pass, also known as Japan Rail Pass, is an unlimited train access ticket in Japan. It is a special discounted ride-all-you-can ticket created for foreign tourists who visit Japan for tour and leisure purposes with a maximum stay of 90 days.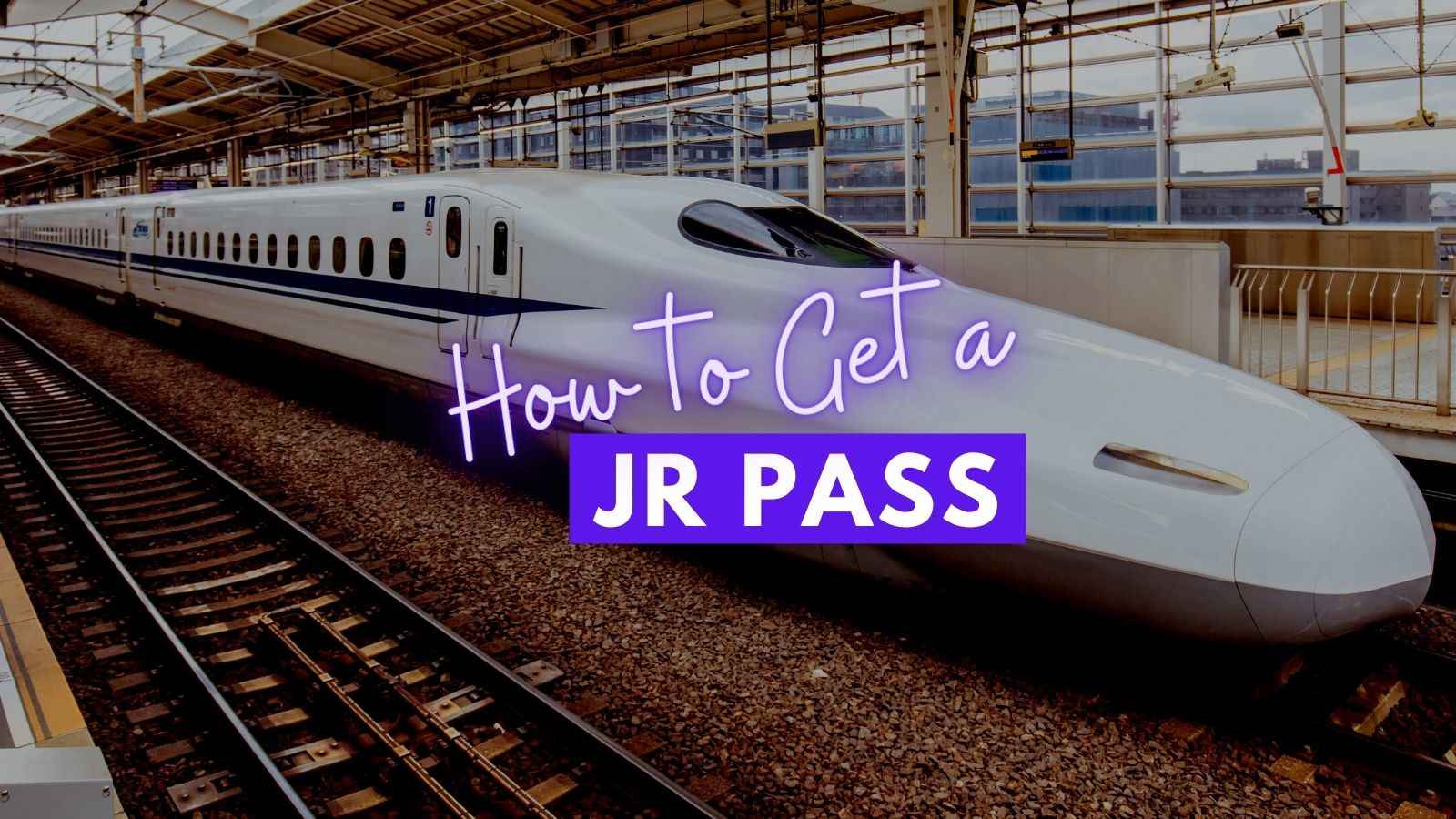 Benefits of Using a JR Pass (Japan Rail Pass)
Huge savings
Having a JR Pass is very helpful and suitable to enjoy most of our travel time in Japan. Time is money. Having a JR Pass will let us save more money whether we are traveling to our favorite spots in Tokyo or the most Instagram-worthy places in Osaka.
Unlimited travel
The JR Pass will give you unlimited rides on all national trains in Japan, including the Shinkansen bullet trains and Narita Express. Efficient transportation in Japan is actually one of the reasons why we love coming back to Japan every year. They are always on time, and they surprise us every time we visit a new city to explore or any foods we are craving.
Time saver
Having a Japan Rail Pass will save you lots of time, especially if you want to visit Tokyo, Osaka, Kyoto on your first journey. Taking the bullet train alone is expensive but having a JR Pass saves time and energy to reach our destinations comfortably and quickly.
Very convenient
It is very convenient to use a JR Pass because we can avoid the hassles of buying a train, ferry, or any public transport tickets. We can also make seat reservations using our Japan Rail Pass amidst our hectic journey.
Who Can Get a JR Pass?
All foreign tourists who visit Japan for tourist purposes for a short period of time (90 days or less) can purchase a Japan Rail Pass. This means that you are eligible to get a JR Pass if you have a valid tourist visa or have a valid stamp as a temporary visitor in Japan.
Japanese Immigration has a strict policy with JR Pass eligibility. You can read more about the specific rules on this page, especially if you are a foreign permanent resident, Japanese national, and those who have dual citizenship.
How to Get a JR Pass in the Philippines?
It's better to buy your JR Pass online because it's more expensive to buy it inside Japan. You can also avoid the long queue when arranging and buying your JR Pass in train stations, airports, and crowded terminals.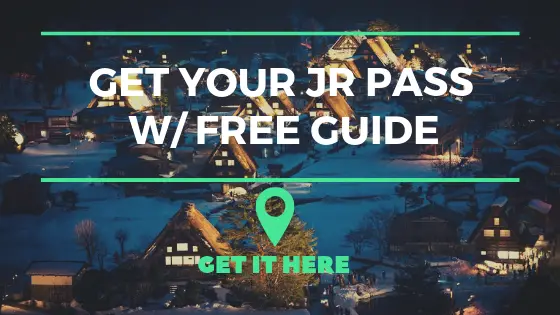 Step 2: Choose your JR Pass type
Select between Standard JR Pass or Green Pass (First Class) ticket. The green pass offers first-class comfort, on-board services, seat reservations, separate train facilities, and more extensive seating and luggage spaces.
Step 3: Provide your passenger details
Enter each passenger's information, including your arrival date and contact details. Likewise, provide your delivery address data. Remember to check the accuracy of your information before going to the next step. Passenger names must match their names on their passport.
Step 4: Select your preferred payment method
Japan Rail Pass accepts major credit card payment platforms like Visa, Mastercard, and American Express. PayPal and Wire Transfer are also other options.
Step 5: Confirm your JR Pass order
To proceed with the payment, confirm your Japan Rail Pass order. The transaction will now process, and you'll receive a receipt and confirmation after successful payment.
Step 6: Receive your Exchange Order (JR Voucher)
Once your order is confirmed, your Exchange Order (JR voucher) will be sent to you either in the Philippines (the address you provided) or in your residence/hotel in Japan.
The JR voucher needs to be exchanged for the actual Japan Rail Pass ticket once you are in Japan, up to 3 months after the order was issued. Note that the Exchange Order has a validity period of 90 consecutive days.
Where to Buy a JR Pass in the Philippines?
The best way to buy a JR Pass in the Philippines is online. Buying online is cheaper, and you can avoid the hassles of falling in line on jam-packed train stations, airports, and transport terminals in Japan.
How to Activate Your JR Pass?
When you arrive in Japan with your original JR Exchange Order (JR Voucher), go to any JR Exchange Offices (usually located inside all main airport terminals, trains, and metro stations). To exchange your voucher for an actual JR Pass, you will need to show your passport (with a tourist visa stamp/ sticker).
You will be asked when do you want to activate your JR Pass. You are not required to activate your JR Pass on the date of the exchange. You can just activate it on the first day of using it. However, the activation date can be up to 30 consecutive days after the exchange.
JR Pass Price List in 2022:
Price list as of March 15, 2022 (prices may change any moment).
Standard Pass:
7 Days – $279 (adult), $140 (children ages 6-11)
14 Days – $445 (adult), $223 (children)
21 Days – $570 (adult), $286 (children)
Green Pass / First Class:
7 Days – $373 (adult), $187 (children ages 6-11)
14 Days – $604 (adult), $303 (children)
21 Days – $786 (adult), $394 (children)
Check out the JR Pass free rides below. It can help you plan for your Japan trip itinerary. JR pass can connect you from the airport to your destination, just like Narita airport to Tokyo and Kansai Airport to Osaka. You can also go from Tokyo to Mount Fuji and the Hakone area.
JR Pass Tokyo Train Route
JR Yamanote loop line (Tokyo subway)
JR Chuo-Sobu line
JR Nikko line to Nikko
Mount Fuji and Hakone Area
Narita Express, connecting Tokyo with Narita Airport
Tokyo Disney Resort
Tokyo Monorail, connecting Tokyo with Haneda airport
Yokohama and Kamakura
JR Pass Kyoto Train Route
Haruka Express, connecting Kyoto with Kansai Airport
JR Sagano line to Arashiyama
JR Nara line to Fushimi Inari, Uji and Nara
Sagano Scenic Railway
JR Pass Osaka Train Route
Haruka Express, connecting Osaka with Kansai Airport
JR Osaka Loop Line and Tozai Line
JR Sakurajima Line to Universal City Osaka
Rapid JR Express from Shin-Osaka to Osaka Station
JR Pass Philippines Other Guides:
Japan Travel Advisory:
Due to the Covid-19 pandemic, please visit the updated travel advisory from Japan's official travel page at this link before you travel Japan.