IMPORTANT UPDATE: BDO Nomura is now BDO Securities, the full service brokerage firm of BDO Unibank in the Philippines. That being said, proceed to this link if you want to open an account:
"How to Open BDO Securities Account Online"
How to open a BDO Nomura account online? It's so easy, and you'll get approved so fast following the steps on this page. You won't need to provide IDs and TIN on the initial application process because it is linked to BDO banking.
The withdrawal process is more straightforward as well because it is linked to your BDO accounts.
BDO, the number 1 bank in the Philippines, has partnered with Nomura Holdings of Japan in launching BDO Nomura Securities, Inc, a new online trading platform available for investors and traders.
We listed the latest online trading platforms in the Philippines, and BDO has finally joined the house of online trading brokers accredited by the Philippine Stock Exchange.
This new broker and partnership also aim to provide stock brokerage services to clients abroad and eventually provide a platform to connect Filipino investors to the international stock markets.
Wow, I am patiently waiting for international stock markets to be available on my online trading platform. Do you think BDO Nomura will be the first online broker that will cater to global stock markets?
Anyway, I'm sharing here how I opened my BDO Nomura account online. It's effortless and simple. No need to submit IDs, proof of funds, and the likes. I am also surprised I did not have to provide TIN during the application process, although BDO keeps a record of it already.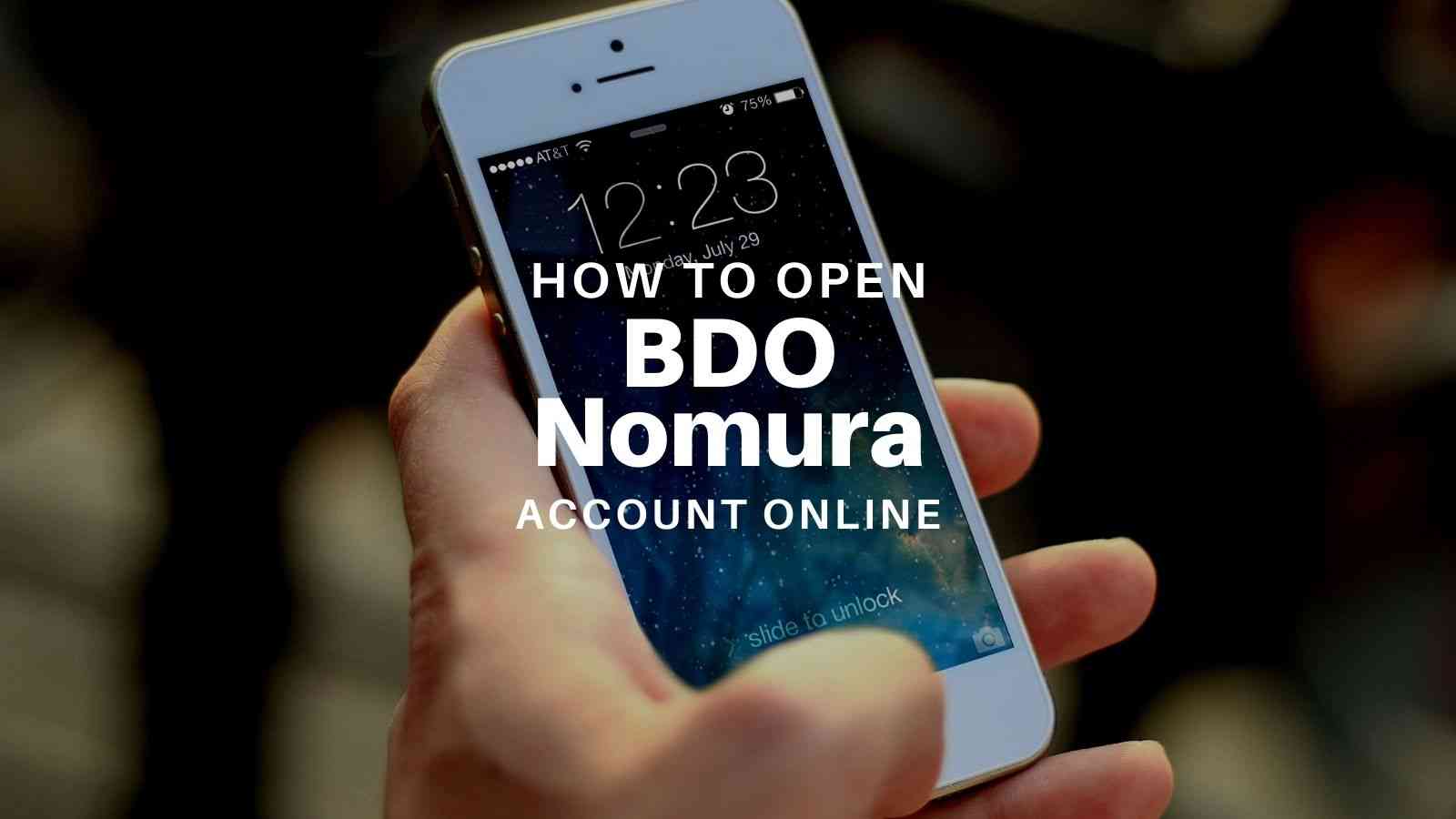 BDO Nomura Account Requirements

:
Who can open an account:
Anyone, 18 years old or above, local or foreign
What you'll need:
An Active BDO Online Banking Account with your updated mobile number (for OTP)
Some money or funds on your BDO account
How to Open BDO Nomura Account Online

?
Go to BDO Nomura account opening page on their site
Log in using your BDO Online Banking logging details and password
BDO Nomura will send you OTP on your mobile phone. Enter the One-Time Password (OTP) received via SMS.
Tick the "I Agree" box in the Letter of Instruction and Consent and select from the drop down list to nominate a Beneficiary Account (for withdrawal process) then click NEXT.
Click on "I Agree" in the Terms and Conditions.
Fill out the Investor Profile, then click NEXT.
Fill out the Suitability Form, then click NEXT.
Re-type the CAPTCHA code, then click Submit.
Review and double check the details of your Investor Profile and Suitability Form shown in the summary screen.
After review, click Confirm to submit your application. A "Thank You" notification and acknowledgement will appear to confirm your successful application.
Wait for an email indicating your successful application and approval. It also contains your Customer Code.
Once approval email was received, you may already fund your account through the Bills Payment Facility (over-the-counter, online banking, mobile banking, ATM) indicating the following required details:

Company Name: BDO Nomura Securities, IncI.
Institution Code: 0491
Subscriber's Account No.: Customer Code
Subscriber's Account Name: Client Name

Another email will be sent to you for the trading access instructions. You will need to nominate a Trading PIN using the provided Control Code to activate your account.
Once your account was activated, you may now access your BDO Online Trading Account by clicking Online Trading Login at the upper right corner of your screen to nominate your new Trading PIN.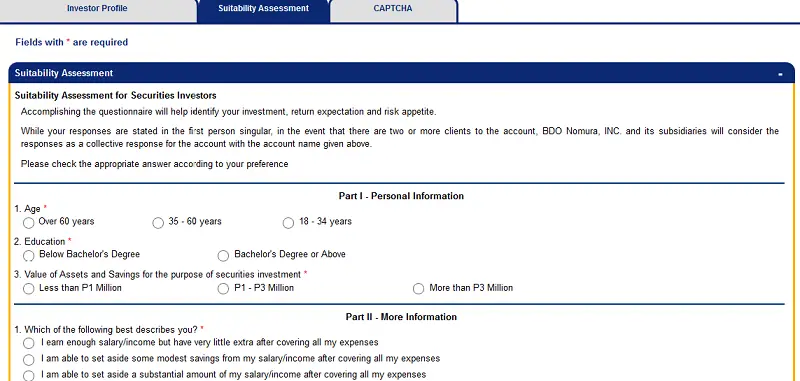 BDO Nomura Online Trading
I told you it was so easy. I suggest you open your account before 3pm because BDO has a cut-off time for processing of new applications.  Online Application submitted beyond cut off shall be processed on the next banking day.
Now that BDO has a new trading platform, do you think it will outperform COL Financial in terms of clients and its current standing as the best online broker firm? Share your thoughts in the comments.
Other Investment Guides: