How to make money with photography? Revealed here are some ways on how to earn and make money, dollars and euros, selling photos online. This post was originally from my Photography Lovers, Earn Money by Selling Stock Photos Online article. I decided to transfer it here for everyone.
Earn money by selling stock photos to trusted stock photo agencies online. Earn big bucks through royalty, your stunning photos could earn euro and dollars. So don't let your photos stuck in there forever, submit them to stock photo agencies and let your money roll.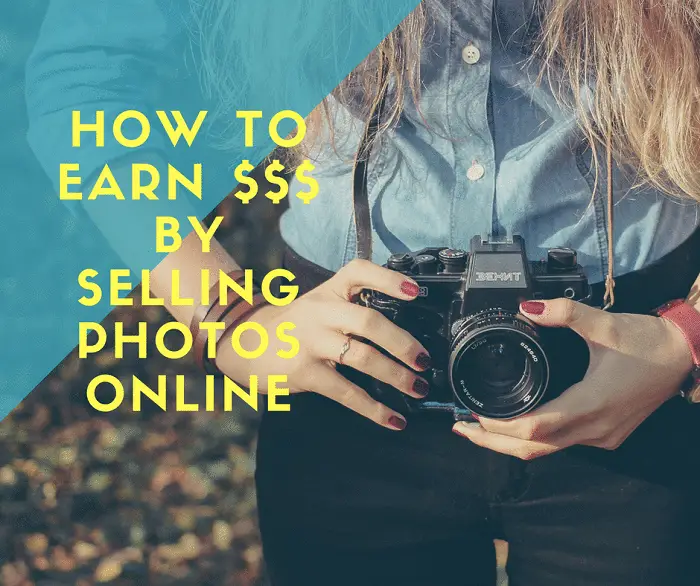 Are you one of those people who now own a digital camera, DSLR or mirror less camera? Do you own it just because you want the most sought gadget today or simply because you are in love with photography?
If your answer is the latter and you really are passionate about photography and its artistic side, you must know by now that your digital photo art collections could be earning you big money every month. And I'm talking about euro and dollars here my friend. Read on to find out how.
I had a Canon EOS as a gift from my dad. Perfect for a photography lover like me. Photography fascinates me as writing does. My new Canon buddy is among the entry level series of DSLR of Canon today. Every capture is amazing with its high resolution and high speed ability. Fantastic and stunning photos are captured every moment I see just anything under the sun. Even under the pretty moonlight of course.
It takes time to get to know your camera and get to know the tricks in photography. The high res and high tech features, the magic of the lens, the shutter, the filtering and focusing capabilities, the amazing pixels, the light, the scene, the angle, everything just about capturing, it takes time to have a picture perfect shot. You don't have to be a pro to shoot stunning photos. If it is a gift, whatever you capture will be beautiful.
How to sell stock photos online?
Don't let your amazing and beautiful photos just be stuck in your closet. Compile them and gather them to prepare for stock photos. People around the world are searching for cheap stock photos online and these affordable stock photos could be bought from your stock photo gallery.
How much you'll earn from selling stock photos online?
Some stock photo agencies pay in euro, some in dollars. Royalty commissions are from 33% to 80% depending on the chosen license, the rank of the photographer and the exclusivity of the image. This varies with what types of license a photographer defines and how many photos could you sell. Some photographers earn $1000 a month, some earn $3000 more or less. It depends with your stock photo sales and stock photo download really.
I'm gonna discussed the best ways to sell your high quality stock photos online. It's free btw!
What you'll need:
Your own original photos – photos that you will upload and submit must of course your own original shots. Stock photo agencies only accept and approve un-copyrighted photos, meaning you have the exclusive rights to upload the photos you are gonna sell and you're gonna earn the royalty from them. You earn through royalty, means you retain the copyright of your images.
Anyway, there are lots of stock photo ideas you can capture using your best buddy DSLR or even your digicam. Stock photo search has unlimited categories such as vintage stock photo, medical, business, architecture, abstract, green, nature, colorful images, sky, flowers, background, landscape, tint, shadow, blurry, ocean, sea, blue, just about anything you can capture beautifully. The whole wide world is your market place. Your stock photos can be searched by anyone, anywhere. Anyone can also buy your stock photos anytime around the clock even as you sleep.
Paypal account – majority of stock photo agencies will pay you through Paypal. It's free to have a Paypal account and it takes only seconds to get one. Get one now, here! (Please, remember your Paypal account)
Stock photo agencies – of course any photographer, especially professional, needs agents to distribute their artistic and fantastic photographs. The reputable and trusted stock photo agencies are below. I suggest you join each one to have wide channels to distribute your stock photos and earn big time. Each stock photo agency below offers referral programs, too to earn extra money. However, you must first be approved.
Tips to get your photos approved:
Register accurately with your accurate personal info and details.

Your photos must be in high quality and high resolution (at least 2400 X 1600 pixels) or 4mp. I recommend save them in JPEG format.

Submit them clean without marks, date, time, watermarks or whatever.

Always submit good qualities. You know how impressive photos look like. Yeah?

Stunning photos with unique lightning, contrast, and exposure are a turn on.
Fotolia.com
Fotolia is the first worldwide social marketplace for royalty free stock images, allowing individuals and professionals to legally buy and share stock images and illustrations. They accept photos, vectors and HD videos. They pay through Paypal, in Euro and by credits. 1 credit = £ 0.75. They also pay in dollars, depending on your location. Visit their website to become a photographer and contributor and learn more about the ranking and pricing. Fotolia is one of the best microstock agencies in the world.
Go to their site to have a peek of the number of uploads from your country and see the competition perhaps.
i Stock Photo
iStockPhoto accepts photos, vector illustrations, flash files, footage and audio files. i stock photo is considered to be one of the best stock photo agencies online. You have the option of receiving your payout via your Payoneer MasterCard™, PayPal or Moneybookers, or check. All funds are paid in US dollars. They also pay through credits.
Small photo is equivalent to 1 credit = $0.30

Large photo is equivalent to 25 credits = $7.50
Shutterstock
You can earn money from your photos, illustrations, vectors and footage. You will earn commissions every time your image or footage clip is downloaded or you can also become an affiliate through their Affiliate Program. Your earnings potential increases if you consistently upload. Earnings range from $.25 to $.28 per image download. Image commissions increase when you reach lifetime earning totals of $500, $3,000 and $10,000. They will pay you via Paypal, or by check.
Big Stock Photo
Big stock photo approves easily than others according to survey. You earn 50 cents for every 1 credit a customer spends on your images-up to $3 per download. You can request a payout when your earnings reach $50. You can receive payments via Paypal or by check. Start selling your own images using Big Stock Photo.
Dreamstime
You can sell stock photos and vectors in Dreamstime. For each image sold the photographer receives a 50% fee (60% for exclusive images). For each image download you get can from $0.50 to $7 depending on image size and its popularity. Earnings from subscription sales start at $0.35 per image. Earning for extended licenses are up to $25 per image. They also pay through Paypal and you can request payout upon reaching $100.
Do you have your high quality stock photos there in your portfolio? How many people have seen your fantastic photo gallery? Let your earnings roll in by selling your stock photos online and enjoy all the royalty and rights at the same time.