S Pass and E Pass (Employment Pass) are just two among the employment visas and permit needed by foreigners to work in Singapore. How to get S Pass or E Pass easily? What are the requirements? How much will it cost? Do we need to renew them? How long will they get approved? Can we check the status of the application online? I have sum up the steps and info you need to know here. Having a job in Singapore requires this types of permits before you can stay, live and work in this beautiful country.
Who need the S Pass?
Foreign workers in Singapore who earn more than SG $ 2,200 monthly are required to have an S Pass, also termed as Singapore Employment Pass. The employer is the one who processes this kind of work permit. This visa is designed for medium-skilled workers and it is approved and granted if the employer has complied in the quota in hiring international workers and the foreign worker's qualifications are assessed positively by the Ministry of Manpower in Singapore.
Who need the E Pass?
On the other hand, if the foreign worker is earning more than SG $ 3,000 monthly, he needs E Pass. Commonly, these are professionals and degree-holders. With this visa, you can live and work in Singapore for two years and you can renew your E Pass too provided you are still employed in SG.
In this page, I will tackle the step-by-step guide on how to get an S Pass in Singapore. I will hopefully sharing the requirements and processing of E Pass in another page.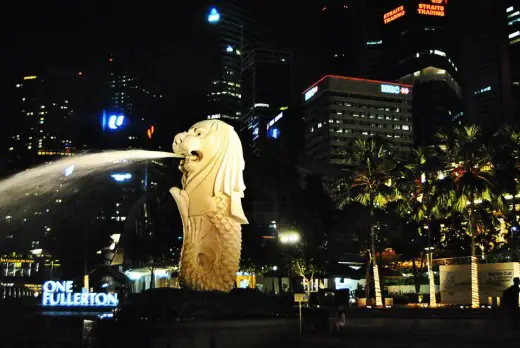 How to Apply for S Pass in Singapore?
There are 2 ways: Online and Manual application. Your employer or the company who will hire you will be the one to process this for you. You are not required to be in Singapore to have your S Pass. You can stay or you can wait for it while you're in your own country. Once a company liked you and want to hire you officially, you need to submit documents that are required for your S Pass.
S Pass Requirements in Singapore
Your employer or the company in Singapore which will hire you will give you the list and the requirements for the S pass processing. You will have to fill up the application form and submit the documents required correctly.
Accomplished S Pass Application Form
You can download this online. But usually your employer will be the one to forward this to you so you will fill out the details. This form must be endorsed with your company/employer's seal or stamp and must be properly signed by you.
Diploma and TOR or Technical Diploma
Passport-sized photo (recent and taken at the last 3 months from the date of application)
Valid Passport of the applicant
Additional documents need to be submitted when requested by the MOM.
If your papers and documents are non-English certificates, you are required to submit official English translation done by a notary public, High Commission/Embassy or certified translator together with the original certificates.
**requirements may change after the publication of this blog post
How much will you pay for S Pass in Singapore?
Usually, you won't pay anything for this since your employer will be the one who will process the permit.
How long does it take until S Pass approval? Everything is faster in Singapore. Processing time online takes as fast as 2 working days and the result or status of application can be checked and tracked online. On the other hand, manual application takes from 7 working days. The result will be mailed to the company or employer.
Singapore Pass Status
Your S Pass application status can be tracked and viewed online. But don't be too much psyched about it (smiles). You can ask your employer about this.
How to Claim and Get your S Pass Card?
Before you can get your S Pass Card, you are required to have the following:
Issuance of S Pass – Only your employer can request for the issue of your S Pass. Your employer or company in Singapore must gather all documents required by the Ministry of Manpower. Your employer may ask for your travel documents details, immigration pass, medical examination results and some compensation and insurance details.
Finger-printing and photo-capturing
After the finger-printing and photo-capturing at it takes 4 working days before you can claim your S Pass at Work Pass Service Centre. Congratulations you can now work in Singapore. 🙂
**These are just the usual steps in processing S Pass, some requirements may add or change anytime. Always get in touch with your employer in Singapore about your work permit and about any update with your employment.
Requirements and Processing can change after the publication of this post.