Latest ways on how to make money online in the Philippines for free this 2020, without paying a thing, without a boss near you and without going to work. This is real, legit and proven coz I've been doing some of these methods and ways for 6 years now and I've been earning decent income, actually, 3 times more than my regular job salary before.
I decided to share the ways here as a gift for my loyal readers here at Philpad. Actually, these ways are considered secrets by many online marketers that they only share them thru their paid digital books, pdfs, and membership-only-sites. But because sharing is a blessing, I'm here to share amazing stuff with my subscribers.
How to Make Money Online in the Philippines Legit Way
Before I start to spill the beans, please make sure you read every word in this article because you don't want to miss a single idea, thought, and concept. It will make you understand more the total package/gift I am sharing with you.
This is totally free and this post may be a million dollar info so your total attention is needed not your mere excitement. If you skipped a sentence, a word or a paragraph here, sorry to say that this gift might not work for you because it clearly means, you need more patience honey. Patience is one of the keys to success online.
Why earn money online?
Because online gives you the whole world as your market and audience. Like I always say, the internet offers unlimited opportunities. So if you have unlimited ideas and resources, you'll have a big outcome. The truth is the internet is the reason why you're here in the first place. 🙂
Imagine being a partner and affiliate of big companies like:
Yahoo
Microsoft – Bing
Google
Amazon
eBay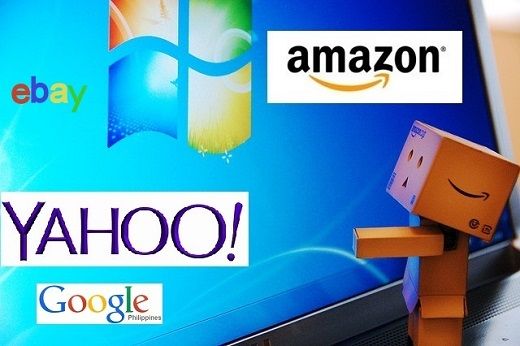 Well then, don't just imagine. Make it happen. 🙂 Those are just few of the companies I will talk about here. You can earn money online by being a partner of these big and well-known international companies. But how can you do that? How can you get approved? That's why this post-series is created. Yes, this is just the first post of this step-by-step series about Earning Money Online Blogging in the Philippines. So you must not miss any single post to know every tip and secret of successful online marketers and bloggers. SUBSCRIBE to never be left out.
I'm gonna start with the easiest and fastest way to earn money online from my experience. As a beginner, it's cool to start from small beginnings. Like having a free Blog Site using free blogging platforms like Weebly, WordPress and Blogger. As you go along, you'll learn the ways including SEO a.k.a. Search Engine Optimization, Social Media presence and affiliate marketing and eventually, starting your very first professional website.
How to Make Money Online without Investment of Money
As I said, we start from small beginnings – have a blog site and blog regularly. When I say blog, it means you write or post about whatever you enjoy in life – like your hobby or whatever you are passionate about. Just make sure they are originally written by you. Are you passionate about creative writings and poetry? Then start your blog site and post some content about that. Do you love photography, then share your photos and artworks and tell the world about them.
Maybe you love gadgets? Blog about them and tell the world about their features, apps and tips in using them. Are you a Fashionista? Post your original wardrobe styles. Do you love cooking? Share your homemade recipes. Are you a Mathematician? Then blog about your tips about Math. Are you an engineer? Then blog about engineering. There are so many to blog about but it is always best to follow your heart and soul's desire because then you would always have more posts coming each day.
Remember to post only your original creations and don't copy other's stuff as you would be disapproved or get in trouble.
How to Make Money Online in 2

020
Earn money in Lazada – this is one of the top online shopping portals in the Philippines so it's very rewarding to be a partner. They accept publishers. Once you were approved, you can display their ads/products online in your blog site. You'll earn money thru commissions – when someone bought a gadget for example using the link from your website.
Earn money in Nuffnang – one of the favorites of bloggers not only in the Philippines but also Singapore, Thailand, Malaysia, UK, Australia, and Hong Kong. Open an account in Nuffnang and add your blog site. Start earning money thru their ad campaigns.
Hubpages – I personally use Hubpages even now. I learned so much about publishing online here. It's a great community of writers. You don't need your own website here. Just publish high-quality original English article, and you're in. You are required to join their Ad Program though in order to earn money. Great thing about it is you earn DOLLARS.
Earn Money by Working Online from Home in the Philippines
GrayScale – their salary ranges from P5000 – P25000 per month. You hold your time, you know your capacity and ability to write. They also give wage increase incentives.
Odesk – whatever career you're into, you can surely find positions and jobs online here. The more projects you accept, the more employers would find you. It is the arena of freelancers.
OutDesk – for call center agents and virtual assistant wannabe, this site is for you. Salary ranges from USD $500-800. Convert it to pesos and it will surely make you smile.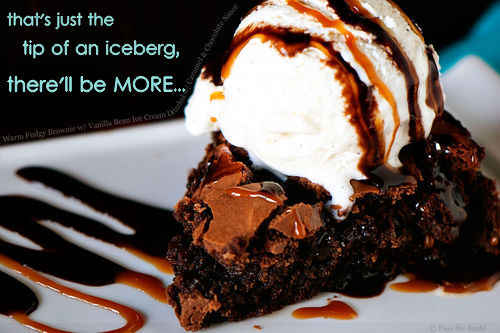 That is just the tip of an iceberg. It's just the beginning of your online career. What's next? It's gonna make you big time because I will tackle how to be a partner of the big companies mentioned at the first part of the article. Earn dollars and passive income consistently for a long period of time. I will share how to make a website and what to post and what not, how to make your post go viral and trending.
The aim of this post is to make you a successful blogger like I am now. If you want to join me in this pitch, SUBSCRIBE NOW to receive the next posts about this series.
Who am I anyway? And why should you follow my free tips on this series of posts?
I am humbly one of the most visited sub-domains in Hubpages.com for 4 years.
I created some websites in the middle of 2012 and they are now among  the most visited websites in the Philippines.
There are more successful bloggers out there than me, but unlike me they don't share their secrets and tips for free. 🙂
More Money Tips: