Here's the step by step guides on how to redeem UITF online using PNB. We have mentioned from some articles here than the easiest way to open UITF online is by using PNB online banking. It is also one of the easiest ways to withdraw and redeem UITF money. We can either make a full redemption or make a partial redemption.
If you have opened Unit Investment Trust Fund (UITF) few months or years ago and you think it's about time you redeem your funds and the profit it earned, you can do this already online and the cash will be credited back to your savings account or whatever bank account you have chosen on your online banking account.
How to Redeem UITF Online in PNB

?

There are 2 ways to withdraw your money from your UITF investment:
Redeem all your UITF funds
Make a partial redemption only
How to withdraw all your UITF in full?
Step 1:
Log in to your PNB online banking account.
Step 2:
On your dashboard, go over UITF Investments and Redeem Participation then select Make a Full/Partial Redemption.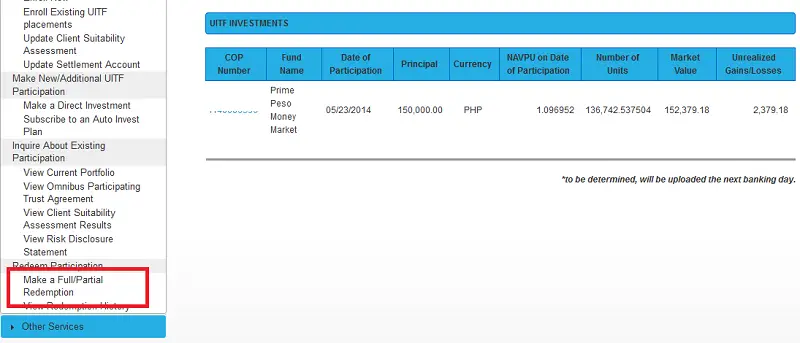 Step 3:
If you are redeeming all your UITF, select FULL.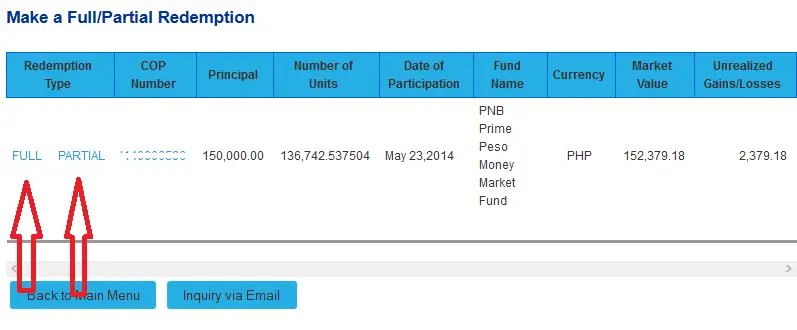 Step 4:
At the next screen, you will see a Confirmation of your Redemption and the details about it and your UITF.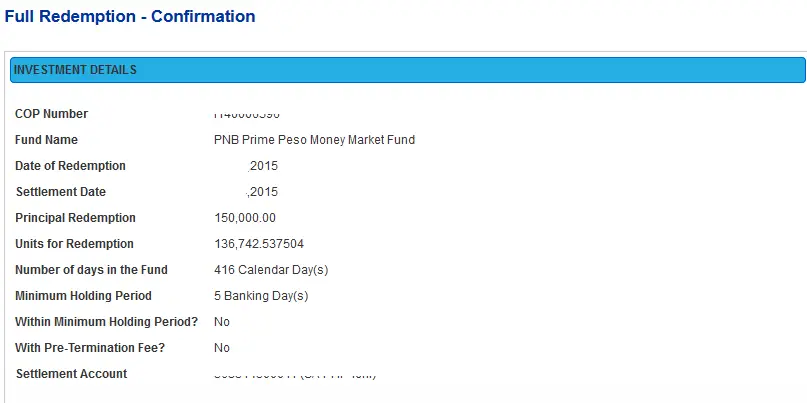 Step 5:
5. Tick the box to Continue to agree with the Waiver.

Step 6:
The Notice to Client will be your Confirmation Receipt of your redemption request.

Step 7:
You will receive an email from PNB when your Redemption Request has been approved. It usually arrived the next day since the actual net proceeds of your UITF will be computed based on the NAVPU at the end of the day.
How to withdraw your UITF funds in partial amount?
In case you only want to redeem a part of your UITF, you can also do it online. You have the option to redeem some units or principal of your money.
All you have to do is follow the same steps like above except step 3. Instead of choosing FULL, select PARTIAL. The following screen will then appear: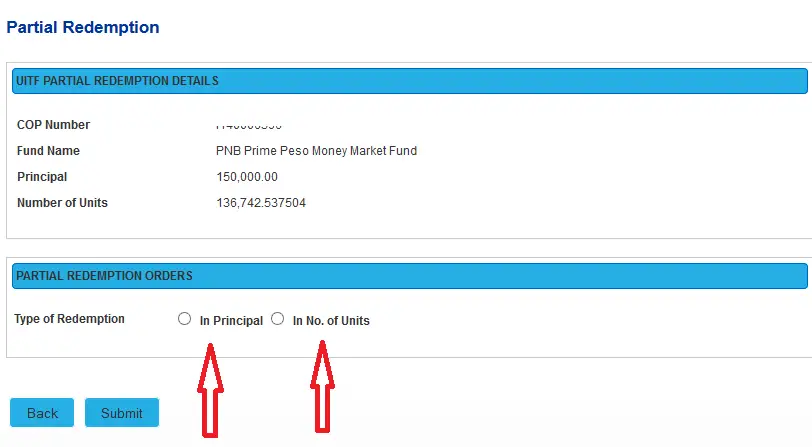 If you want to redeem amount of money, choose In Principal. If you want to redeem units, choose In No. of Units.
Follow Step 4 to 7 above to finish your redemption.
That's it, you are done. It is very easy, fast and convenient to redeem UITF nowadays. Share this so your friends will know.
Other PNB Banking Guides: