Step-by-step guide how to get an LTO student permit in the Philippines in 2023. If you are applying for an LTO student permit or license, the complete requirements you need to submit are listed on this page.
This article applies to Filipino citizens and foreigners who want to register a student's driver's license in the Philippines.
As usual, my tip is whenever you go to any government office or agency, avoid Mondays and the tenth day of each month as they are usually crowded. Arrive as early as 7 a.m.
When we applied for our driver's license, we came to the LTO center before 7 a.m. Guess what. There was already a long queue of applicants. Make sure you bring any food to grab a bite and bottled water because you never know when hunger strikes.
What is an LTO Student Permit?
LTO student permit is an authority granted by the Land Transportation Office to a person who desires to learn to operate a motor vehicle. The student-driver must be accompanied by a duly licensed driver, as his driving instructor, possessing the appropriate license code for the desired type of motor vehicle.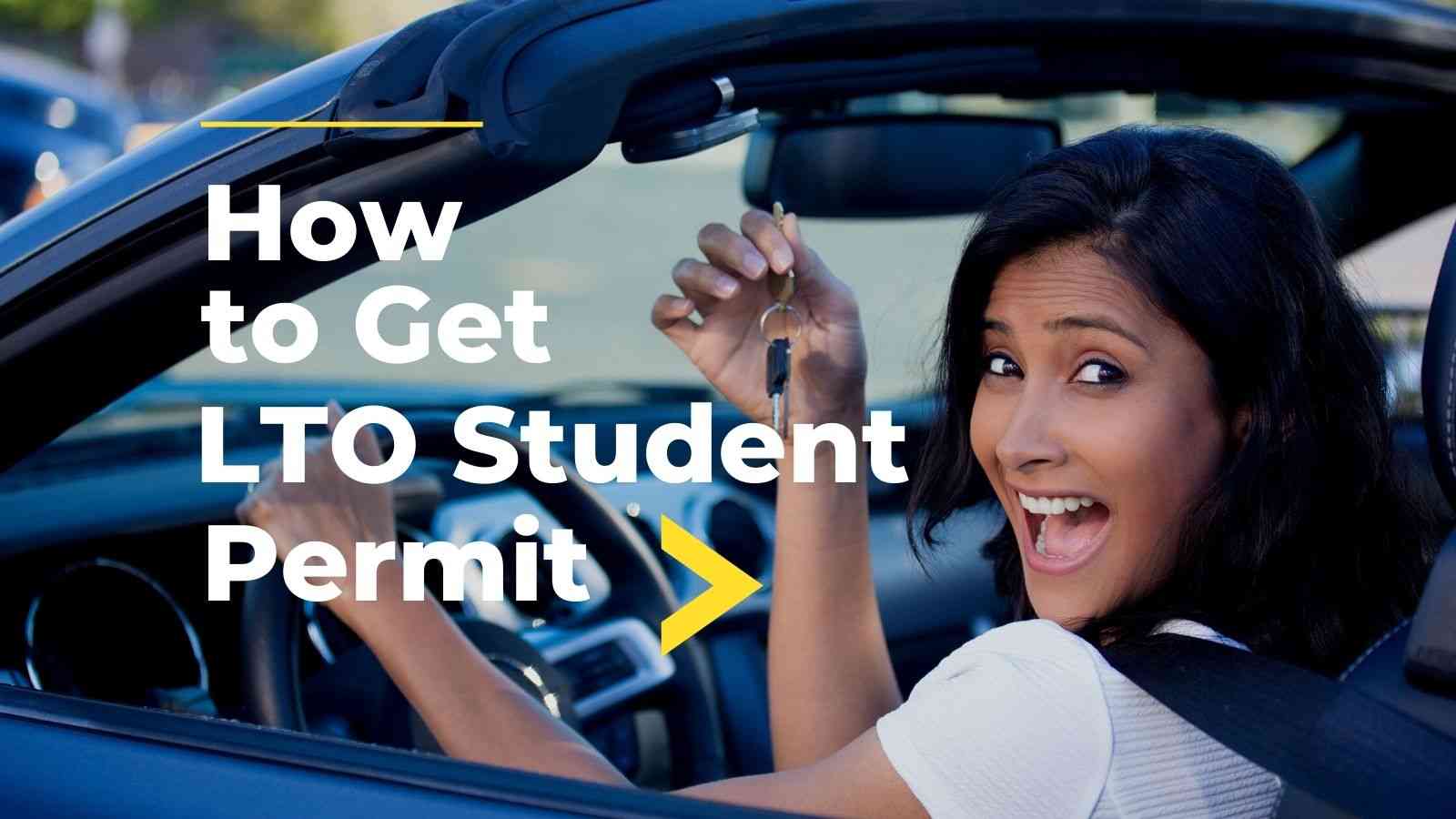 LTO Student Permit

Qualifications

To apply for an LTO student permit and license, you must meet the following qualifications.
Filipino citizens applicants must be at least (16) years old
Foreign citizens must be at least (18) years old and must have been in the Philippines for at least (1) month and must have a proof of stay for at least (6) months
Must be physically and mentally fit to operate and drive a motor vehicle
Must be able to read and write in Filipino or English or the applicable local dialect
Must not have unsettled traffic violation
Applicant must have completed a 15-hour Theoretical Driving Course
If you meet the qualifications above, the next step is to gather the following documents for your LTO student permit license requirements. You can get a medical certificate at any licensed clinic or medical center near the Land Transportation Office, as they are usually located nearby.
What are the
requirements in getting an LTO Student Permit in 2023?
Certificate of Passing the Written Theoretical Examination (after attending a 15-hour Theoretical Driving Seminar)
Filipino Driver's Manual
Duly accomplished Application form for Driver's License (download LTO student permit form)
Original and photocopy of authenticated PSA Birth Certificate or valid passport
PSA Marriage Certificate (for married women)
If below eighteen (18) years of age, original copy of parental/guardian's consent with original and photocopy of one (1) valid government issued ID containing the signature of the consenting parent/guardian
Presentation of original and submission of 1 photocopy of valid ID with photo and signature of the applicant
Medical Certificate issued by any LTO accredited medical clinic stating that the applicant is physically and mentally fit to operate a motor vehicle or otherwise stating his/her impairment
Tax Identification Number (TIN) if the applicant is employed
In addition, for foreigners, original and photocopy of passport with entry date of at least one (1) month and visa duration of at least one (6) months from date of application, or if born in the Philippines, present original and photocopy of birth certificate duly authenticated by the Philippine Statistics Authority (PSA)
As mentioned, the list of required documents are applicable for both Filipinos and foreigners. The Theoretical Driving course of Completion shall be auto-uploaded in the Driver's License System (DLS).
How to Get an
LTO Student Permit License

in the Philippines?
Step 1: Attend a 15-hour Theoretical Driving Course
New applicants for an LTO driver's license must attend and complete a 15-hour Theoretical Driving Course at any LTO Driver's Education Center or any LTO accredited driving school. The seminar is free at LTO but costs around 1,500 to 2,000 when done in an accredited driving school.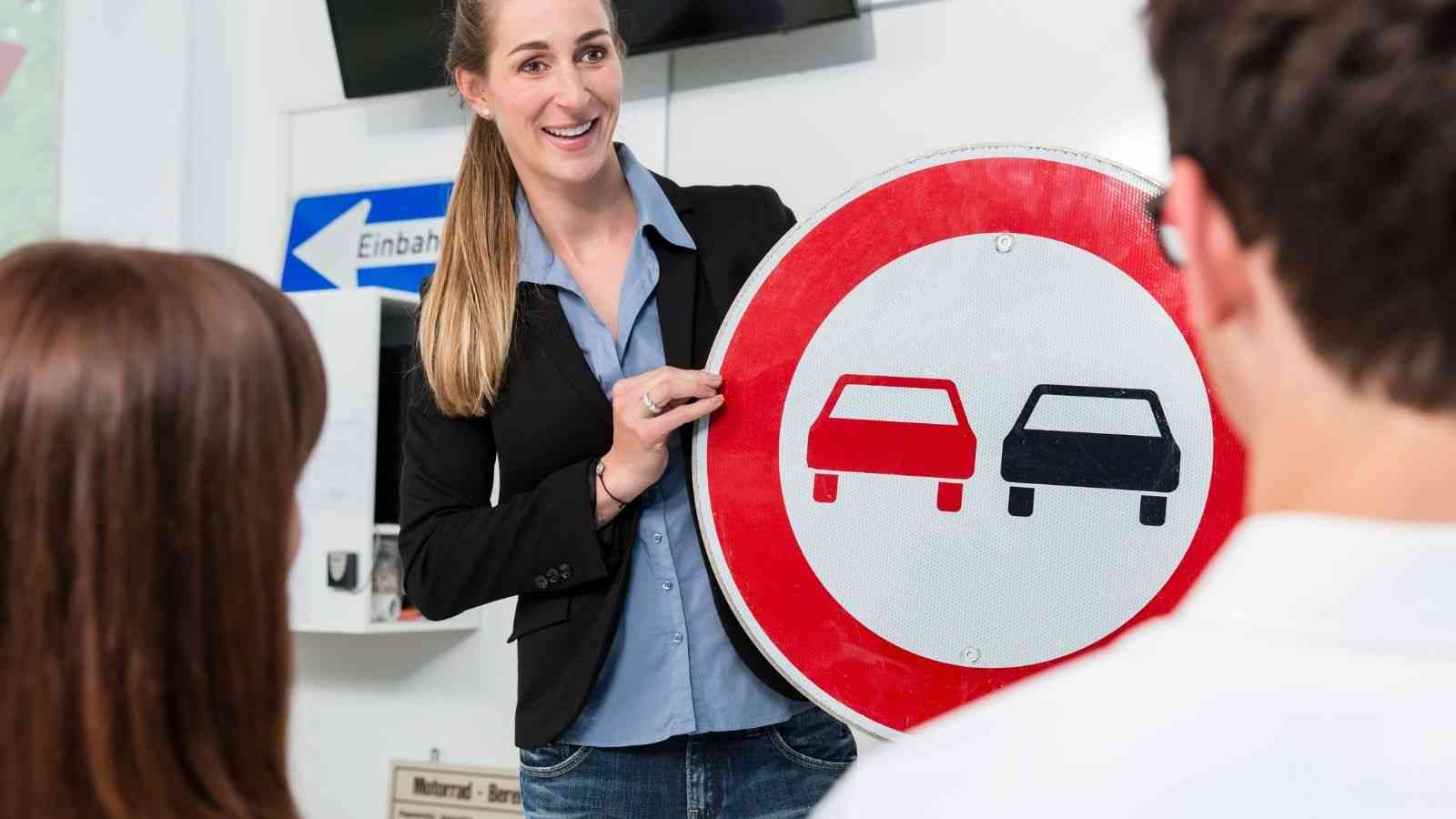 Step 2: Pass the written Theoretical Driving Examination
After the completion of the Theoretical Driving Course, the applicant must pass the written Theoretical Driving Exam. The exam for a driver's license will be according to the driver's license classification, code, and vehicle description that the applicant wants to operate.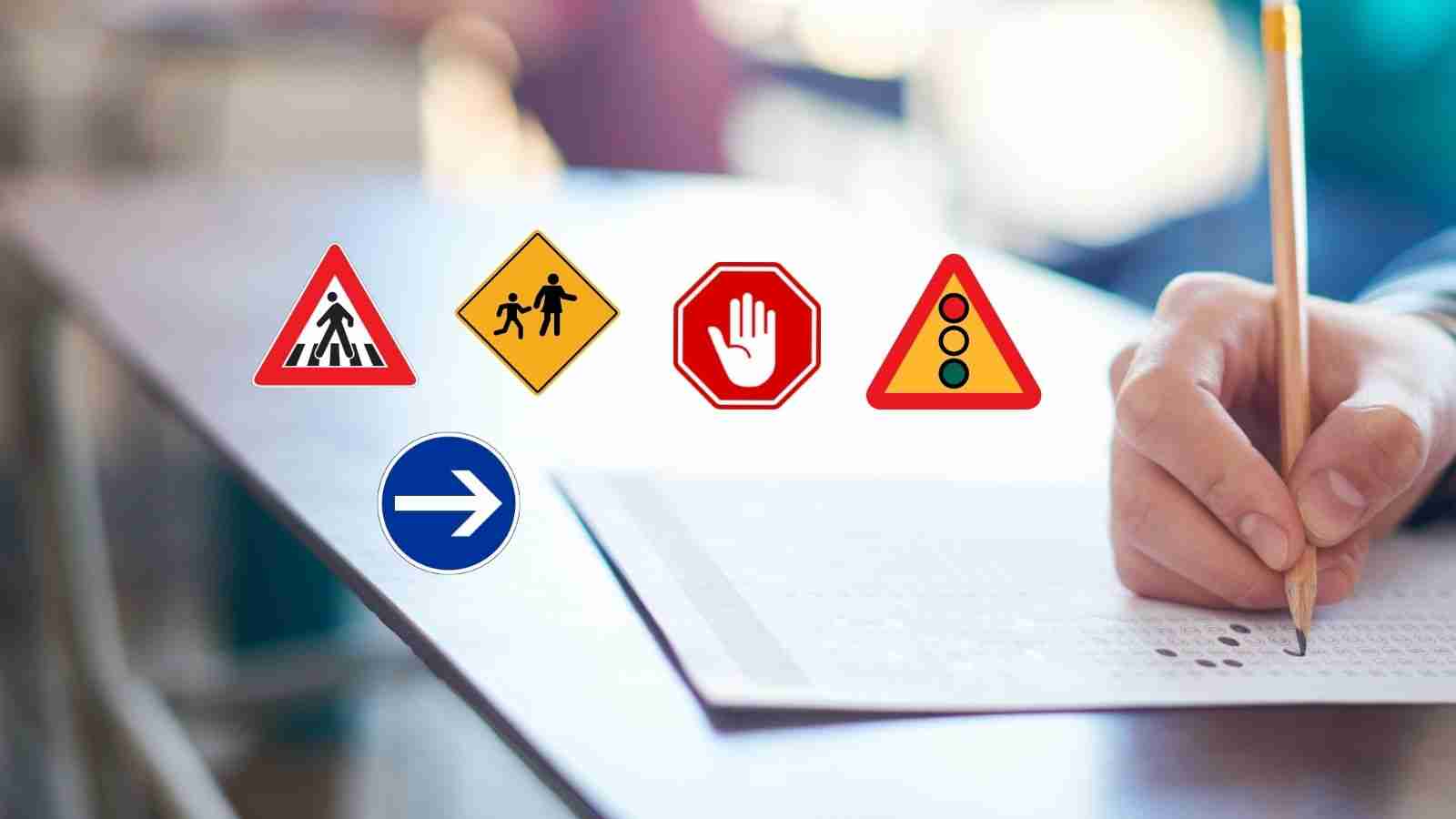 Step 3: Request a queue number at the LTO reception
You will receive a queue number at reception for your application. Check your documents while waiting for your turn.
Step 4: Fill out your Application for LTO Student Permit
Fill out and sign your application form and attach your certificate of passing the theoretical exam, original and photocopy of your PSA birth certificate, medical certificate, valid ID, or any other supporting documents requested by the LTO (see the list of documents above).
Step 5: Submit your documents to the LTO staff
When your name is called, submit your accomplished application form and your documents to the LTO staff in an assigned window. The LTO staff will then check your records and evaluate them. The staff will also encode your details in the LTO system upon approval of the officer.
Step 6: Read and understand the Driver's Road Safety Pledge
All drivers must read and understand the driver's manual relating to road safety and driving responsibly.
Step 7: Have your photo and fingerprints captured
Wait for your queue number to be called on the next window for your photo, fingerprints, and signature capture.
Step 8: Pay the processing fees
Go to the cashier window and pay the necessary fees. Keep your official receipt and go to the releasing section for your driver's license.
Step 9: Receive your LTO Student Permit
A Student Permit Card with the Official Receipt shall be released to the applicant. You must write your name and affix your signature to the appropriate Release Form. In most cases, the issuance date of the LTO student license will also be stamped on the release form.
How much is the LTO student permit in 2023?
How much is the cost of getting a student driver's license in the Philippines in 2023? The breakdown of expenses are listed below:
P317 Application Fee for New LTO Student Permit
P480 Medical Certificate
P0 Theoretical Driving Course (free at LTO Driver's Education Center)
If you had your TDC (Theoretical Driving Course) from LTO's accredited driving schools, you will add extra costs of 1,700 t0 2,000 pesos. Thus your student permit will cost:
P1,500 TDC (Theoretical Driving Course) from driving centers accredited by LTO
P200 TDC Certificate
P2,497 Total Cost of LTO Student Permit when you get your TDC outside LTO
FAQ About LTO Student Permit:
How long is the validity of an LTO student permit?
According to LTO, the student permit is valid for 1 year from the date of issuance. After 1 year, it cannot be used for practical driving course purposes. But it can be used to apply for a non-professional driver's license if the practical driving course has been completed within 1 year validity period.
Can I apply for an LTO student permit online?
Application for a student permit must be processed personally at the Land Transportation Office after the applicant has completed a theoretical driving course or passed a theoretical driving exam. The applicant must also undergo a photo, signature, and fingerprints scan.
How to renew my LTO student permit?
An LTO student permit can be renewed on or before the expiry date if the holder is not yet ready to apply for a non-professional driver's license. The requirements for the renewal of LTO student permit are:
Application for Permit and License (APL) e-Form
LTO Student Driver's Permit
Medical Certificate (1 photocopy and 1 original)
Certificate of Completion of the 15-hour TDC (Theoretical Driving course)
That's it. The procedure is simple, yet I suggest allotting a day to apply for your student permit and license because most LTO offices have long lines of applicants every day. Do not forget for your LTO student license renewal. Good luck!