Get your Overseas Employment Certificate (OEC) with the new Balik Manggagawa Online Processing System. We listed the requirements on this article to help fellow overseas contract workers.
POEA has launched the Balik Manggagawa Online Processing System, and many OFWs are very happy about it. POEA has modernized its online services. This one has been one of their helpful and great features because it makes processing OEC (Overseas Employment Certificate) much easier, faster, and more convenient.
OFWs can now print out their OEC appointment in the comfort of their own home or anywhere, anytime, provided with access to this amazing online facility.
The POEA has announced on social media that some previously-issued OECs by POLO (Philippine Overseas Labor Offices) have still not been entered and enrolled in the system as this online facility has only had its soft launch.
As your pad on anything Filipino, we're very excited about this online service, and we would like to give kudos and cheers to POEA for creating this online facility. We are so happy to have the first dibs using the Balik Manggagawa online processing, and we're sharing a review about it here.
Who can use POEA Balik Manggagawa Online Processing?
This online service is available only for OFW on vacation, rehired, or returning to the same employer abroad and with existing records in the POEA database.
That means, if you're a newly registered OFW, you cannot yet use this facility unless you are in the Philippines or somewhere else vacationing and you're returning to your former boss abroad, and you have already registered yourself at the POEA database.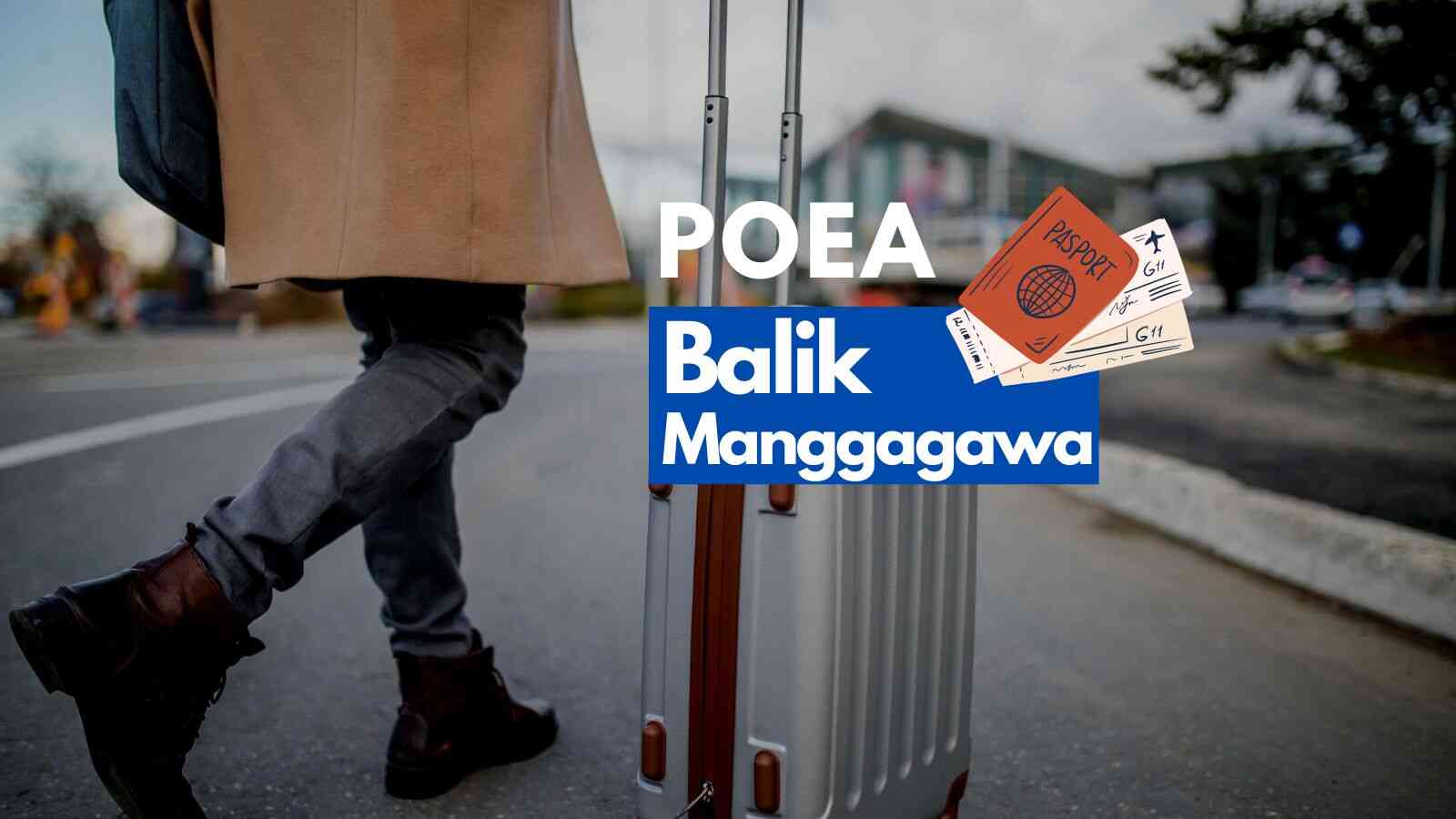 No worries if you are a returning OFW but do not have existing BM records, you may proceed to the BM Appointment page instead for the processing of your OEC (Overseas Employment Certificate).
Balik Manggagawa Online Requirements

and Procedures:
Go to bmonline.poea.gov.ph
Sign up and register as a new user if you don't have an online account yet. Don't forget to tick the box to accept agree with the Terms of Service.
POEA will email you a confirmation message containing a link. You must go to that link in order to log in at the BM portal using your username and password.
Enter your last issued OEC Number. If you are a new Balik Manggagawa, you must select the link to set an appointment online.
Fill out your Personal Data. Required fields are:

Complete name
Passport Number
Passport expiration date
Visa validity date
Birth date and birth place
Civil status and gender
Philhealth number
Pagibig number
Telephone, mobile number and email address
Mother's full maiden name
Name of Spouse

Double check the info you have entered and click the SAVE button. You can also make edits if you have done some typos.
Fill out your Contract Particulars. This section includes the following:

Name of Employer/Company
Country of Employer/Company
Address, telephone number and email address
Salary, currency, and salary period (monthly etc.)
Position and contract duration
Last Departure date
Last Arrival date

Fill out your Legal beneficiaries and Qualified Dependents
Proceed to the next step. Enter your expected flight schedule. Note that you should have a valid visa and that your passport must have at least 6 months validity from the date of your departure.
You will now have to select a POEA branch for your appointment schedule.
Select the date of your appointment and proceed. A copy of your appointment will now appear. Check everything and print it out. Attend the appointment for your OEC processing in the POEA branch you have chosen.
So easy right? If you are already an existing BM online account holder, you can log in already next time you get your OEC online.