If you are a lakwatsera and a traveler, you can't miss this adrenaline rush voyage in Laoag and Paoay, Ilocos Norte – the La Paz Sand Dunes adventure. I confess, my trip in this desert has been one of the most unforgettable experiences because we had an awesome 4X4 ride trailing the high slope sands and sandboarding without a care of the sun burning our skin. ATV rides are also available for the hyper you.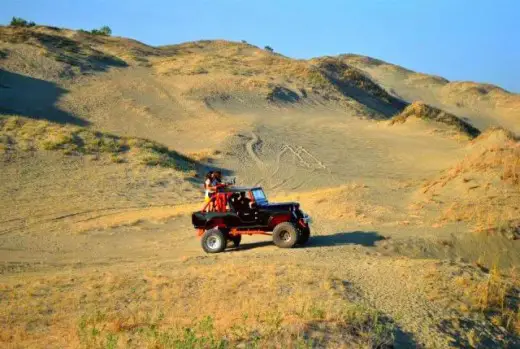 La Paz Sand Dunes Ilocos Norte – how much for the adventure?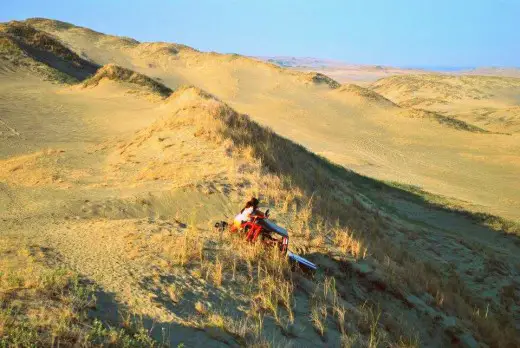 We were so lucky to have been given a major discount. For a price of P625 we already had the pleasure of having the 4×4 ride and sandboarding. ATV was not included though. Regular price for this package usually costs P2,500 for 3-4 persons. Our rate was 625/pax for a minimum of 4pax per 4×4 truck. That price already included the sandboarding experience and unlimited picture taking. How cool!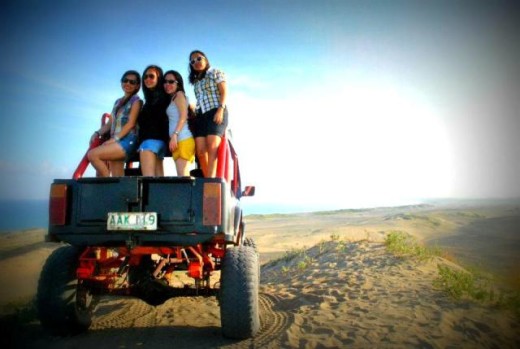 Sand Dunes Ilocos Paoay Laoag Map
How to get here? Looking at the map below, it's so easy because the place is so famous and popular not only in Ilocos but also the Philippines. Our service was free because it was already included to the tour package. The desert is the only desert in the country. I never thought there was even one actually (smiling here). It's about 88-hectare spread of sand which blesses us amazing landscape and view of the sand dunes, powdery desert overlooking the beach and lovely sunrise and sunset.
Perfect time to do the Sand Dunes tour and activities is before sunrise and sunset. We went there at 5am. Our next stops were Café Bojeador and Bangui Windmills. Those are among the best places and tourist spots to visit in Ilocos.