I'm sharing here the best Traditional Chinese Medicine in the Philippines. Many people still look for traditional alternative medicines and herbal treatments to cure their illnesses in the modern world.
Ancient healing methodologies like Traditional Chinese Medicine (TCM) still do wonders. I learned about TCM two years ago when I stumbled upon Organic Olivia's page on Instagram.
I read her article about headaches, PMS, and hormone imbalance. She also wrote about Chinese Medicine's liver Qi stagnation. I have become a fan since then. It's true that we are what we eat and can become healthier by incorporating organic and natural foods into our diet with proper exercise.
I also watched a famous healer in the world, from the Himalayas, featured on TED Talks, Dr. Pankaj Naram, who also cures people with his expertise in the Vedic-based healing practices of pulse diagnosis, marma healing, and the use of diet and ancient herbal medicine.
Note that I also appreciate and respect advanced and modern medicine. I'm sharing here about Traditional Chinese Medicine because I am fascinated by the wisdom shared by ancient cultures. Using both (modern and traditional) medicine could help our health and longevity of life.
What is Traditional Chinese Medicine

?

Traditional Chinese Medicine (TCM) is an ancient medical practice of more than 2,000 years, including herbal medicine, acupuncture, massage (Tui na), exercise (qigong), and dietary therapy. TCM continues to be popular today in China and Europe, America, and other parts of the world.
Concepts of TCM
TCM is focused on believing that the body's vital energy (chi or qi) circulates through pathways called meridians. Proper Qi is needed to keep all the systems in our body in balance and harmony. If you feel sick or have any discomfort in your body, your Qi is not balanced.
Another important concept of TCM is Yin and Yang, which represent all of earth's opposing forces, including hot and cold, winter and summer, energy and rest.
Just like Qi, Yin and Yang negatively affect your health when they're out of balance or when one is more dominant than the other. So, the primary goal of TCM treatment is to restore their balancing relationship.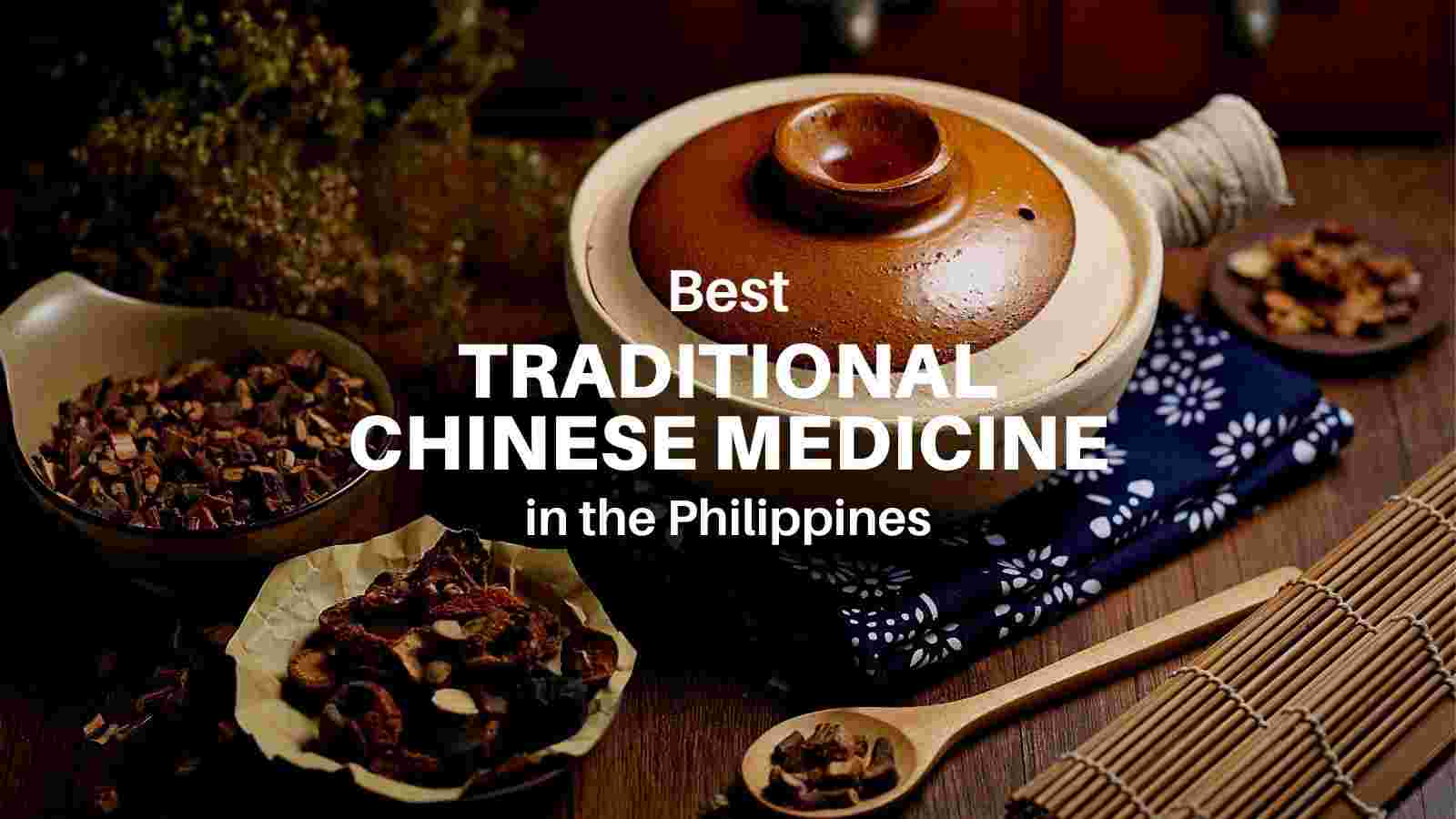 How Traditional Chinese Medicine Cures Sickness

?

TCM is famously known for its holistic and natural health approach as it stimulates the body's own healing power and supports all aspects of a patient's health. It aims to cure the root of illness rather than just reduce its symptoms.

Because balance is important in the body, traditional Chinese medicine treatments aim to restore the Qi and Ying & Yang balance.
Traditional Chinese Medicine Treatment in the Philippines
The most common Traditional Chinese Medicine treatments include the following:
Herbal Medicine – used to control inflammation, fight free radical damage and boost liver function
Acupuncture – helps to reduce pain, improve hormonal balance and fights stress
Massage – improves blood flow and relaxes the mind and body
Exercise – including Qi gong or Tai chi for flexibility, strength and concentration
Dietary Therapy – proper nutrition to boost energy and detox the body
Common Health Problems Treated with Traditional Chinese Medicine Therapy

:
Arthritis
Fatigue
Chronic Pain
Infertility
Indigestion
Headache
Liver Disease
Hormonal Imbalance
High Blood Pressure
PMS or Menopause Symptoms
Cancer Recovery or Chemotherapy
PCOS
Best Traditional Chinese Medicine in the Philippines
One of the best Traditional Chinese Medicine clinics in the Philippines is located in Ongpin Street, Binondo, Manila. The TCM doctor is Dr. Tan Ci Shou. He specializes in herbal medicine together with his son, Doctor John. The clinic is open from Monday to Saturday and half-day on Sundays.
I consider him one of the best traditional herbal medicine doctors in the Philippines because many loyal patients visit his clinic (around 400 – 500 patients every week). I visited him when I was having headaches. The Chinese herbs he prescribed to me were very effective.
I have talked to many of his patients, and they told me about their pleasant experiences, health improvement, and healing. Some patients had kidney problems, liver problems, diabetes, breast cancer, and high blood pressure.
Dr. Tan is now one of the most well-known Chinese Herbal Doctors globally. Someone even told me he was featured in Time magazine. I searched for the article about that, but I did not find it online. I heard so many good reviews about his herbal medicines from his patients.
The only thing we did not like about their clinic was probably just the ventilation. The clinic is located in an old building on the old street of Binondo. Many patients looking for alternative medicine visit their clinic every day. That's why there is always a long queue of patients in the corridor of their clinic. Thank God there are chairs in the hallway. The hallway is narrow, though, and not well ventilated.
Read my review about TCM: