Here are the best and most effective ways on how to avoid and prevent large skin pores and minimize them so your face and skin will stay smooth and maintain its younger look. We call it here "pampakinis ng mukha" without using expensive beauty creams, cosmetics products, anti-oxidants and without having to try those painful and expensive face peeling sessions and surgeries. We can always have our natural home remedy products as another option.
I will share here the tips to maintain healthy and younger looking skin for everyone living in the Philippines. The weather here is always hot. If you're living in almost same environment and weather like the Philippines, these tips can also work for you.
What causes large skin pores?
Skin pores are tiny hair follicles in the skin. We all have them and they are almost invisible when we're young because our skin is healthy, firm and tight when we're younger. As we age and as we're exposed to pollutants, our pores become larger. To sum up, here are the causes of large skin pores:
Dirt and oil – because they clog our pores
Dead skin cells – as we age our skin becomes less elastic
Using strong chemicals on the face and skin such as those with alcohol and acid
Smoking
Lack of sleep
Genetic factors
Pimples and acne
Pricking blackheads, whiteheads and pimples can cause permanent large pores
Hot weather and environment
How to minimize skin pores
Solution for having large and visible skin pores. The solution is simple – maintain a healthy and clean face. Our moms and grandmas are correct when they say "wash your face when you wake up, before you sleep and whenever you feel malagkit. It is important to start the hygiene routine while you're still young so you can maintain your zero-blemish face and have a youthful flawless skin.
The challenge here is discovering what skin care products to use. Not all those skin care ads endorsed by your favorite celebrity are effective and skin-friendly.
I apply this skin pampering routine personally and I prefer mild and gentle products. All of which can be bought in malls nationwide. I recommend them to everyone 18 years of age and above. If you're below 18 or in puberty stage, chances are you might experience lots of hormone changes so you're prone to acne and pimples. I only advise you to use Olay or Dove, shower everyday, and wash your face before you sleep and not worry anymore.
Your skin will heal itself. If you use peeling and strong skin care products, your young skin could be upset and would cause worse skin problems. When we sleep, our skin repairs and renews itself so it's not advisable to apply strong creams on it.
Follow these tips and practice them regularly: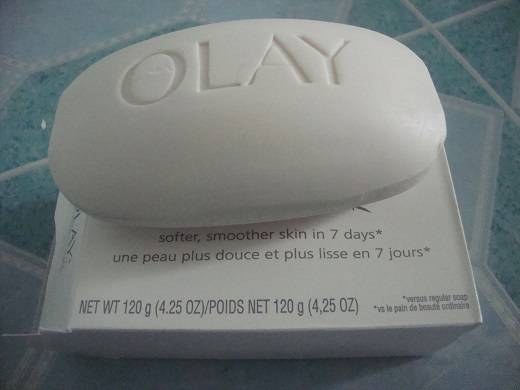 1. Wash and clean your face with mild and gentle soap like Olay, Dove, and Johnson's Baby Milk soap. I recommend using any of these soaps when you shower too. It is important to use soft towel when you wipe and dry your skin.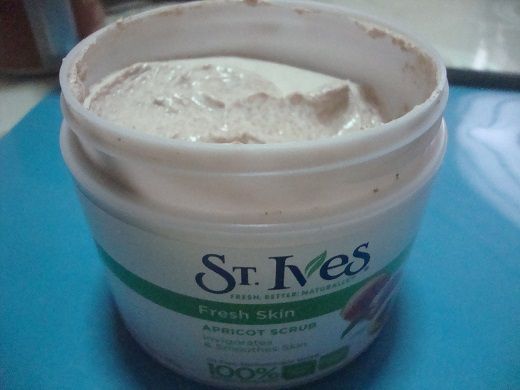 2. Exfoliate with your skin with a mild scrub preferably with ingredients like cucumber, sugar, oats, and apricot, I like St. Ives Apricot Scrub because it has natural fruit extracts. Exfoliating invigorates the skin and un-clogs dirt and oil from pores. Do this 3-4 times a week. Don't do this consecutively. Don't exfoliate everyday. You can also apply home remedy scrub by mixing egg white with oats or milk with oats.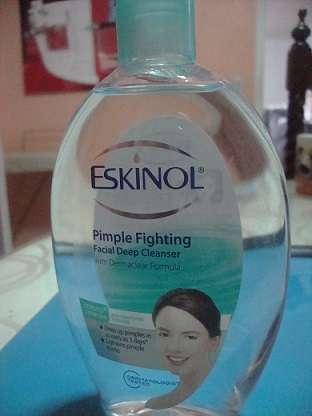 3. Use mild toner to clean the deep dirt and oil on your pores especially before you sleep. I recommend doing this 3-4 times a week especially during hot season. I recommend Kiehl's and Eskinol. I use Eskinol right now coz it's cheaper than Kiehl's and the result is the same.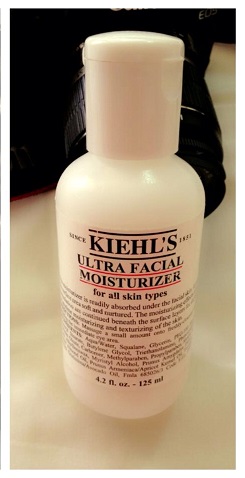 4. Moisturize when you need to moisturize especially during cold season (Oct.-Feb.). I love Olay, Kiehl's and Ponds. I've been using Olay for 8 years now. One secret I wanna share about using moisturizers is I keep mine in the ref. You can apply moisturizer after toner or after you wash your face.
It depends if you need toner. Sometimes you may not need it. How do you know if you need to apply toner? If you feel that washing your face is not enough to clean even the deepest dirt. Apply moisturizer before you sleep during cold season. Your skin will thank you.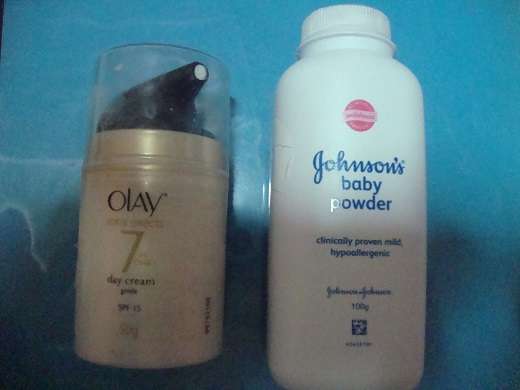 5. Use mild powder or foundation. When it comes to skin, the milder the better. I honestly don't use foundation much. It's not an everyday regime for me. I use Olay moisturizer after I wash my face and then apply mild powder above it. The texture and result is better than foundation and BB Cream.
6. Drink 6-8 glasses of water everyday. It won't only help your body hydrated but also keep your skin healthy.
7. Shower everyday for chocolate's sake! It doesn't only clean you. It makes your day positive.
8. Exercise regularly. I mean the outdoor running, jogging, biking or swimming in the morning. Nothing compares to breathing the clean air in the morning, your skin soaking up sunshine and the happy feeling it brings. It feeds the soul. It's invigorating. Anything that invigorates is good for the skin. BTW, sunshine (til 9am) gives Vitamin D which is good.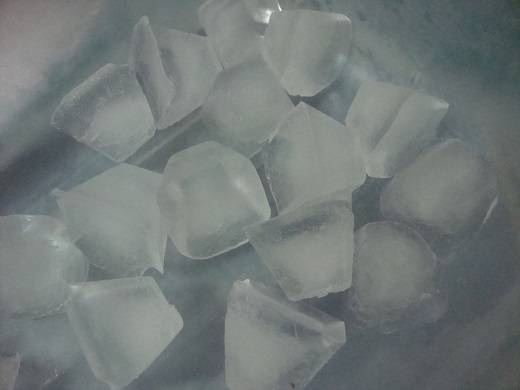 9. Rub your skin some ice-cubes sometimes. Wrap the ice with soft cloth or fabric. It tightens and shrinks pores. I love this especially during summer. Make sure though you have washed and cleaned your face before you cool it down.
10. Have enough sleep and avoid smoking. You're not a cast of The Walking Dead.
11. Have enough Vitamin C. 500mg is recommended daily.
Now share your beauty tips on how to minimize pores and maintain younger looking skin