Are you still studying but want to earn decent money to support your necessities and interests? Being a student is not an excuse to earn money especially if you are hardworking and smart. In this page I have listed the best ways on how to earn money and thousands of pesos if you are a student in the Philippines.
You can do all and each one from the list so you will earn more money. Remember, make your study a priority and don't get addicted with doing the following tips. (smiles)
Do Online Jobs
We live in a world where computer fuels the economy and technology. Almost everything can now be done online because we are connected online. There are some jobs available online for students like you. Try job hunting and getting hired via Odesk. There are jobs like virtual assistant, programmer, book keeper, web developer, writers, bloggers, photographers and many more that they won't fit this space I have here anymore. Find your job there and start earning money.
What you'll get? Flexible hours of working to flexible job you want. They pay per hour of jobs done just like a real tangible job.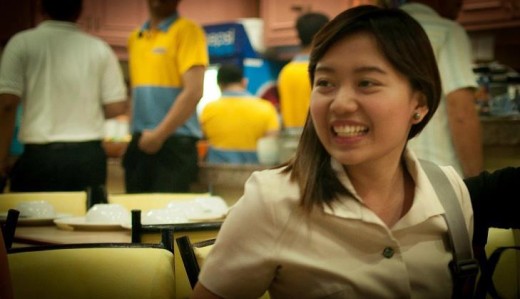 Be a Stockholder
Join the stock market while you're young. Time is money. You don't need a personal broker for this. Actually you can open an account online from a real online stock broker approved by the Philippine Stock Exchange. Like COL Financial or Philstocks. See the list of accredited Online Stock Broker here.
With this you would need capital. A minimum of P5000 to open an account to buy stocks. There are also easy investment options like the EIP of COL Financial wherein you just need to buy stocks from a strong company when you want to and let them increase in long term. The Easy Investment Plan uses the Peso-Cost-Averaging Method. You don't need to be geeky or genius to know this simple stock market earning potential. But I tell you, learn the basics first or read about it before you hit the bull.
What you'll get? Thousands or hundreds of thousands, even millions in the long term and run. You will also get to call yourself a stockholder or (part) owner of a known company like PLDT or SM.
Start a Blog Site
Earn money as a student online in the Philippines. Why don't you start a blog site or your own cyber room online? If you can't sleep at night or don't know what to do at weekends, use your passion and blog about whatever you do. Be it about photography, travel, fashion, computer games, music, poetry, drawing, painting – it could give you lots of money more than you imagine or expect.
You can make a blog and it's free at Tumblr, WordPress, Weebly and Blogger. Remember to keep your content hundred percent original and owned by you only because you cannot copy someone else's content and blog it.
How to earn money as a student by blogging? Sign up at Nuffnang (Asia Pacific's First Blog Advertising Community). You'll earn money when people visit your blog site provided you serve Nuffnang ads. You can also win gadgets whenever they open contests to all Nuffnangers. Wanna know how? Read our latest article on how to earn money in Nuffnang by blogging.
What you'll get? Fulfillment in having a known blog site, popularity in some ways, meet friends in the Nuffnang community and online, and earn passive income as long as your blog site is in the net. (yeah even when your babies are here lol)
Open a Trust Fund
If you have savings or if you're lucky and your parents have reserved enough money for you, they could give you continuous earnings monthly by opening a Special Account or Trust Fund in a well known bank here in the Philippines. There are different Trust Funds available in the banks that suit your status and strategy like special accounts, UITFs, and the like. I have an Equity Fund – UITF in the number one bank in the Philippines and it gave me 6000 after 6 months.
I won't mention how much did I put 6 months ago but I'm really happy with the result. The Philippine economy has recorded a 7.1 growth. That is a big factor why earning potentials are likely to happen even better by next year. Wanna know how to open and start your Trust Fund? Read our latest article about investing in UITF in BDO Equity Fund.
What you'll get? I told you, compound interest and happiness. 🙂
Have a part time job  to Fastfood Chains or Restaurants
There are many working students nowadays and I admire their determination to balance their academics and jobs. Sacrifice your leisure time and expensive lifestyle after all they will always be there anytime once you graduate. If you can't work full time, you can always work less than the full time or work the minimum hours. You can also do over times when you have plenty of vacant time. Majority of fastfood chains like Jollibee, McDonald's, Chowking, KFC, Greenwich and many more accept students and young service crew meaning they really consider your school schedules with your work routine.
How much is the salary? The salary ranges from P50 to P65 per hour with increase to OT
Benefits of working in a fastfood or restaurant: Aside from monetary compensation and bonus, you will also learn new skills and knowledge related to F&B and dining experiences. You will receive certificate from your job that you can use in the future especially if your course or career is close to HRM or Hotel and Restaurant Management
Do Internship Programs that pay
Some firms and corporations offer internship programs for college students. This is a great thing because it will not only pay you; you will also learn new skills and adapt yourself in the exact career or field you are dealing with in the future. If you are a lawyer, apply to law firms. If you're taking up accounting, work in an accounting firm or auditing firm. The same way if you are aspiring to be an architect, apply to known and huge firms.
What you'll get? Good compensation and corporate exposure to your real career.