Do you dream of becoming a part of the Philippine Navy? Make your dream come true by joining the Naval Force this 2020. Know the requirements here and apply at the recruitment for enlisted personnel and officers.
The Philippine Navy is just one of the three main branches of the Armed Forces of the Philippines (AFP). How is it having a job in the navy? Working and being part of it would surely make you a national hero and you would be so very proud. Let's not forget great benefits and compensation.
Just like the other branch of AFP, the Philippine Navy (Hukbong Dagat ng Pilipinas) also has its modernization every year by having newly bought ships and other equipment. It also has continuous hiring process to strengthen their force.
Philippine Navy is also composed of two type commands – Philippine Marine Corps and the Philippine Fleet. It is so noble to be part of it just like the Philippine Air Force.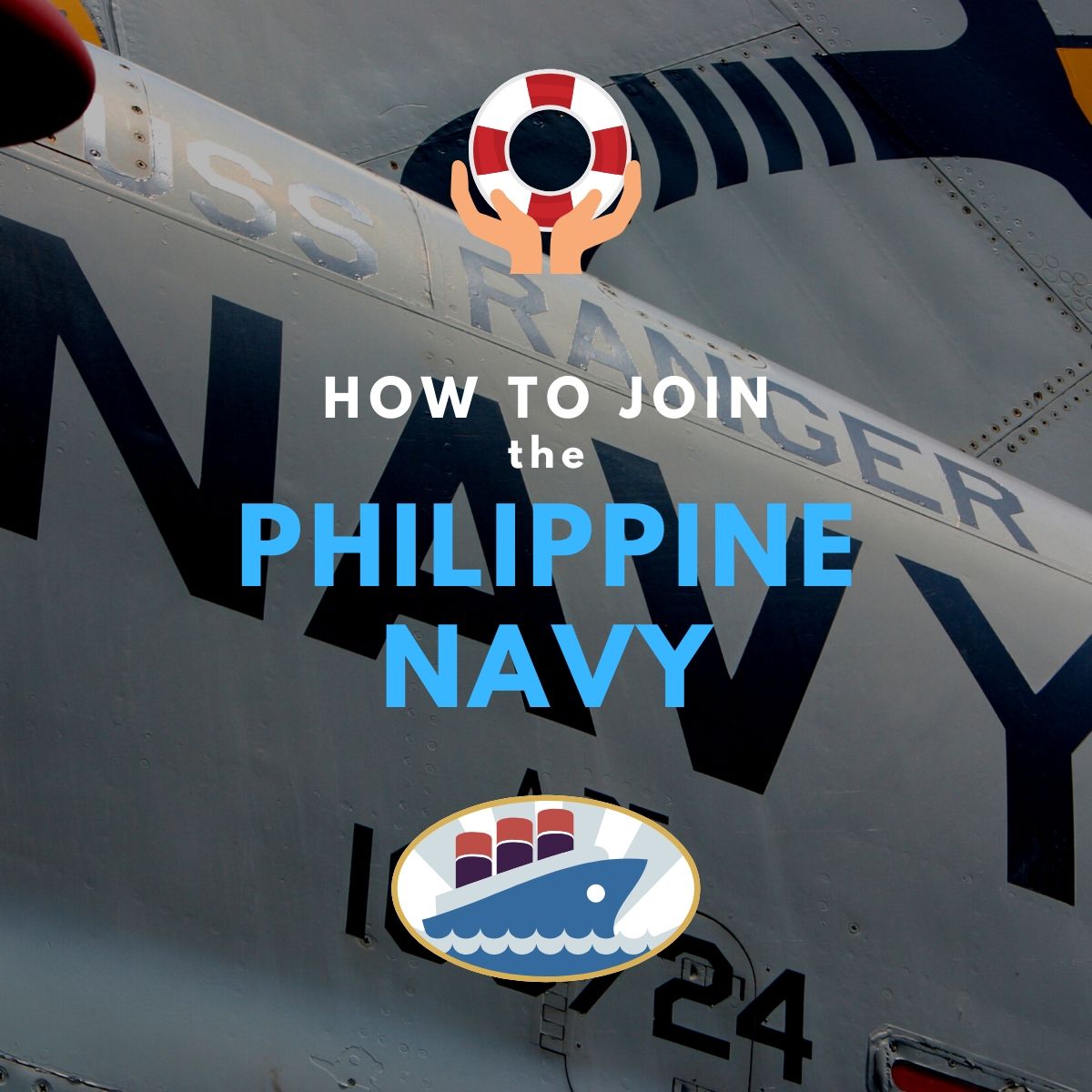 Philippine Navy Recruitment 2020 Requirements
For enlistment, candidate soldier and officer, applicants must meet the following requirements. Qualifications must be met in order to be eligible.
Must be a natural-born Filipino Citizen
At least 5 feet in height
Must be of good moral character with no pending civil or criminal case
Single, never married, with no child or children support
Must be physically and mentally fit
Must pass the AFP Aptitude Battery Test, IQ and Special Written Examinations
18 – 23 years old for enlistment applicants should have graduated at least 72 units in college or have graduated a two-year associate course or vocational course preferably electronics and communication, electrical, plumbing, mechanics, welding, aircraft maintenance aviation, and heavy equipment operators.
21 – 28 years old for officer applicants must be graduate of 4 or 5 year Bachelors degree course preferably Bachelor of Science in Electrical Engineering, Mechanical Engineering, Electronics and Communications Engineering, Accountancy, Computer Science, IT, Marine Engineering, Civil Engineering, Naval Architecture and Maritime Transportation.
For qualified enlisted navy applicants or navy candidate soldiers, they will undergo a training called Basic Seamanship Course (BSC). This course is the same as that what is taken by those seafarers and seaman if you are familiar.
For qualified navy officers, they will undergo Naval Officers Candidate Course (NOCC).
How Much is the Salary of
Philippine Navy

?

Last year, applicants received basic monthly pay of P29,945 for officers (sailors) who took NOCC while candidate soldiers who took BSC received P14,834. They also receive additional monthly allowance of P5,660 including midyear and year-end cash gifts and bonus. Wow, the Philippine Navy is so amazing! This 2020, I'm sure the allowance and pay will increase.

Those are just introductory benefits of joining the Philippine Navy. I'm sure having officially hired in the Navy will give a lot more such as honor and heroic pride. Of course working in the government and being part of the AFP will give great compensation with bonuses and cool perks. Expect generous retirement benefits too.
Benefits of Working in the
Philippine Navy

:

Source: www.navy.mil.ph (official website of the Phil. Navy)
Meal Allowance
Housing Facilities
Clothing Allowance
Free medical and dental services (including dependents)
Financial assistance (in terms of salary loans, policy loans, business loans, and housing loans thru AFPSLAI, RSBS, PNSLAI, MBAI, and Pagibig Fund)
Insurance through AFPMBAI, SGTI and AFPGIC
Scholarship grants to qualified dependents
Local/Foreign Schooling (for qualified personnel in the active military service)
Disability pension
Commutation of accumulated leave
Philippine Navy Application Requirements
Navy candidate soldiers and officers must apply and submit documents required at any Navforcen (Naval Forces Center) Headquarter.
Application form (this can be taken from the Naval HQ)
PSA Authenticated Birth Certificate (original and photocopy)
Form 137 for BSC
TOR for NOCC
Diploma or Certificate from the vocational school
NBI Clearance (valid and not expired)
Two 2×2 colored photo (recent)
Philippine Navy Mobile Recruitment
Every Year, the Navy launches mobile recruitment program for schools, universities and other places nationwide to easily recruit interested navy applicants without having the need to personally apply in the Naval Office in Manila. So if you are dreaming to become a navy, join now! I salute you already. 🙂
Inquire and apply now for latest hiring and opening positions at the Navy Personnel Management Center (NPMC) near you or visit Philippine Navy website.
AFP Related articles: