How to Apply for SSS Calamity Loan – Requirements, Procedures and Guidelines in Application are listed below. Because disasters, floods and typhoons are like normal nowadays in the Philippines, we can rely on SSS calamity and emergency loans. SSS members can apply for calamity loan anytime the service and program was announced and released as available. Calamity loans can be availed and applied when a relief-package has been issued to SSS while emergency loans are available for all qualified members.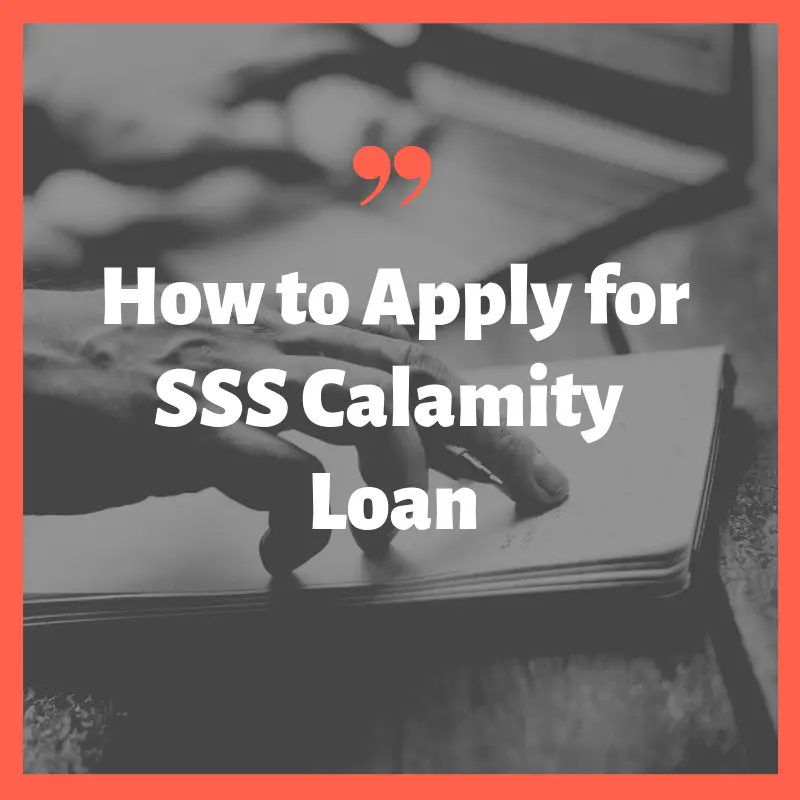 The requirements and guidelines in applying for SSS calamity loan are discussed in this page. The amount of cash you will receive can help you recover from the disaster and from your losses. This member's benefit from the SSS will help you stand up again.
SSS Calamity Loans are special. It means this type of loan is not available for all members and is not available anytime, anywhere. Currently, SSS just release this type of loans for members affected by calamities only. The government release special budget for that. So if you want to apply for calamity loan, you can go to your SSS branch and avail it.
SSS Calamity Loan usually includes:
Early and advance release of three-month pensions
Salary loan early renewal
Suspension of loan payments for 6 months
Interest rate reductions for new loans to Housing Loan programs for repairs and improvements
SSS Calamity Loan Requirements
Accomplished application form
2 valid IDs
SSS number/ ID or Card
Prepare your requirements before applying for calamity loan to avoid going back over again. File your application at the SSS branch handling your membership. Don't forget to bring valid IDs and your SSS number. Double check your details and avoid alterations. Pensioners may need their fingerprints in signing.
Some government companies like GSIS and Pagibig Fund also offer emergency loans and request different requirements. Cash amount given to members also differ on each company. I suggest you only apply for a loan if you badly need money as they put interests on them.
As always, I recommend being updated, make sure you complete paying your SSS contributions to be entitled with benefits in times of unexpected needs.

Disclaimer: I'm not affiliated with SSS. This post is only shared for information purpose only. Calamity Loans are not always available. They are special programs. If you have personal transactions and inquiry about this special program, please contact the SSS branch near you. God bless!