The requirements and procedure on how to get an SSS ID card in the Philippines are listed in this page. SSS ID is one of the most acceptable IDs or government IDs required when transacting anywhere in the Philippines. SSS ID card is an accepted valid ID wherever you go so it is important to have one.
It is free and no charge to get this identification card by the way, and all you have to do is go to the SSS branch near you and follow the steps discussed below.
SSS has also joined the feature of UMID ID which is a single ID which comprises SSS, GSIS, Pagibig and Philhealth account in one ID. You can use this card in transacting to the mentioned government agencies nationwide. In this page, I'm gonna discuss the regular SSS ID card issued to all SSS members.
Take note that the same requirements and processing is applied in getting UMID card too. When I got SSS ID card, they issued UMID card already. Read this page to know more about how to get UMID Card for SSS, GSIS, Pagibig and Philhealth: "How to Get UMID Card – Requirements and Procedures"
Before you can get your ID, make sure you are already a member of the Social Security System otherwise you cannot proceed. If you are not a member yet, register now for your SSS number and start your contributions.
Advantages of having SSS ID card

You already have one valid ID you can use for life as this has no expiration date like that of a Voter's ID
You can view your contributions anytime to any SSS kiosk just by swiping this ID
This serves as your main reference and identification when transacting at SSS or any government agency or office
You can use this ID when applying for other IDs in the Philippines – like passport, driver's license, Philhealth, Pagibig, TIN, visa, licenses, seaman's book, and many more
SSS ID Card Requirements
Fully accomplished application form (E-6)
Any of the following valid IDs:
Driver's License
Passport
PRC License
Seaman's Book
If you don't have the primary IDs mentioned, you may submit 2 of the following documents:
UMID Card
GSIS eCard
Voter's ID
Senior's Citizen ID
NBI Clearance
Postal ID
School ID
Company ID
TIN Card
TOR
OWWA
Pagibig Data Form
Marriage contract
Birth certificate
Baptismal certificate
Barangay Clearance
Philhealth ID card
Driver's License or Student permit issued by LTO
Life Insurance Policy
Passbook
ATM card bearing your name
Alien certificate of registration
Certificate of Naturalization
Certificate from the office of the Muslim Affairs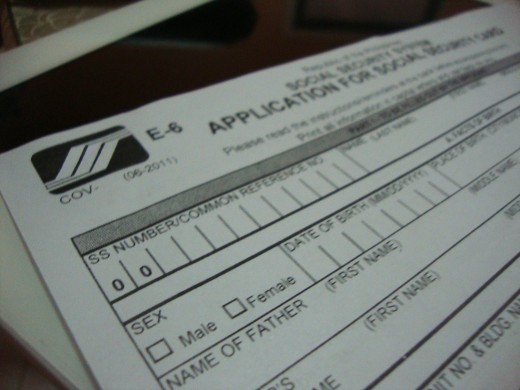 Steps in Getting the SSS ID
Submit the application form at the SSS branch near you for your assessment and verification together with your valid ID or supporting documents (if you don't have any ID)
Have your fingerprints and signature taken.
Then your acknowledgement slip will be given to you by the employee when you're finished.
You're done. Just wait for your SSS Id card delivered to you at your home address.
Disclaimer: I'm not affiliated with SSS. This post is for sharing my experience only. If you have personal inquiry about your SSS account, contact the SSS branch near you.