Are you planning to travel to Scotland soon? Here's my latest Scotland travel blog, with guides and tips for a Filipino traveler who wants to visit Scotland, one of the most captivating countries in Europe.
I also shared some tips on saving more money for your travel budget and using most of your time traveling to the best spots in Scotland. So here's your Scottish travel blog and vlog. Read, watch, and enjoy!
It's always been my dream to visit Scotland because it's one of the most beautiful countries in the world.
Amazing mountains and sceneries, gothic cathedrals, delicious foods, charming people, and famous film spots, Scotland is for sure included on your bucket list.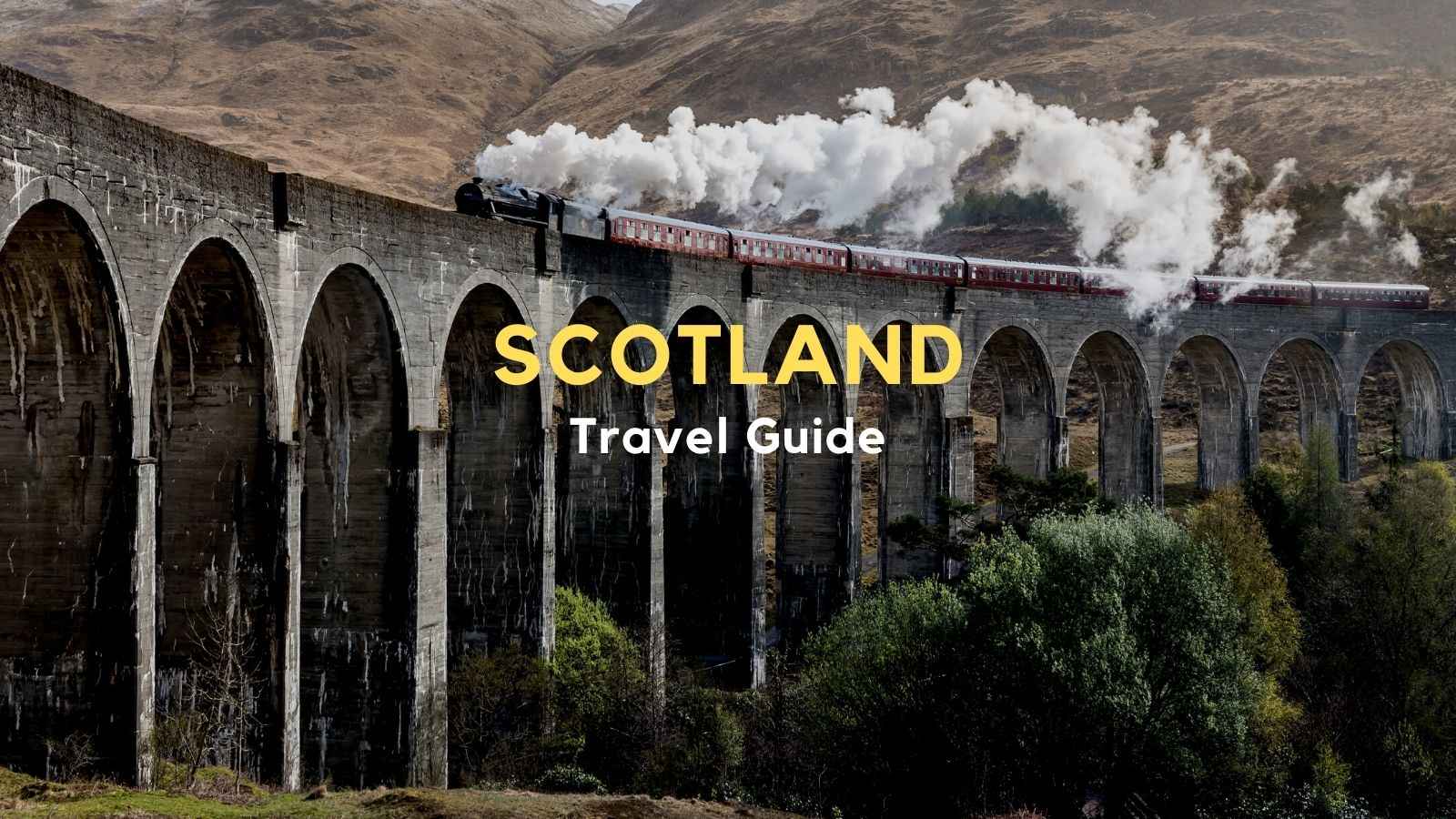 How to Travel Scotland If You Are a Filipino?
Do you need a visa to go to Scotland if you're from the Philippines?
If you are a Filipino traveler like me, you need a visa to visit Scotland. Do not worry, because it's simple to get one.
It was my first time applying for a visa, and I got approved quickly. Scotland is part of the UK, so you need to get a UK Tourist Visa.
Check out my guide, "How to Apply for UK Tourist Visa in the Philippines." If you have a UK visa, you are allowed to visit four countries: England, Scotland, Wales, and Northern Ireland. Yay!
6 Travel
Tips You Must Know Before You Visit Scotland

:
1.
Consider the Weather in Scotland
If you plan to go to Scotland in the summer, you must visit in the months of June, July and August. Summer means more hours for daylight. Thus more activities you can do.
It also means more tourists and higher cost of flight and hotel deals. Summer temperature ranges from 15°C (59°F) to 17°C (63 °F).
September to November is autumn. Autumn means amazing colorful trees. Temperature is around 8°C (46°F) to 14°C (57°F).
Winter is coming in Scotland in the months of December, January, and February, with temperatures around 5°C (41°F).
March, April, and May are spring season. Temperatures range from approximately 7°C (45°F) to 13 °C (55°F).
2.
Expect the unexpected
As the saying goes, "there's no such thing as bad weather, only the wrong clothes."
When I went to Scotland last December, the snow came earlier than expected, so it was freezing, the temperature went down to -2°C.
Luckily, I was bringing my winter coats, gloves, and beanies. I also got my Vitamin C with me. For a girl like me who lives in a tropical country, we should really be prepared for cold European weather.
3.
Book a hotel with a free breakfast

in Scotland

As always, book your flights and hotel accommodations as early as three months before traveling to save more money.

For flights, I always book using airlinepromo.net because I always get the cheapest ticket using that website. I also get excellent hotel deals using that site like the one where I stayed in Edinburgh.

I got a great deal at Ibis Hotel with a complimentary breakfast. Who doesn't like Scottish buffet breakfast, right?
4.
Avail Your Free

Scotland Tours

What I love most about traveling to Europe are their free tours. Yes, you can join a group tour where a tour guide will guide you to the famous spots and attractions while discussing amazing facts and info about each place.

You can book your free Scotland tour at New Europe Tours. I booked mine when I was in Edinburgh, and we toured the Old Town.
5.
Explore other Countries in Europe
After you visited Scotland, why not visit England? Or see Wales and Belfast. You can be in London in 1 hour and 30 minutes via plane, 4 hours and 35 minutes via train.
Europe is very accessible using their rail transport so get the most of your time by traveling to other countries, especially those closer to Scotland.
6.
Use that Instagram Hashtag
If you run out of a place to visit in Scotland, try searching for a hashtag related to Scotland on Instagram, you'll surely get some nice answers.
You can also find out the latest Scotland news using a hashtag. Worth knowing what's going on in the place you will be traveling.
Best Places and Tourist Spots to Visit in Scotland
What to see in Scotland? You can start your journey at the capital of Scotland, Edinburgh. Explore the Old Town, visit the Royal Mile, the Edinburgh Castle, St. Giles Cathedral, some Harry Potter spots like that one that believed to be where Diagon Alley's inspiration and the Original Hogwarts were born.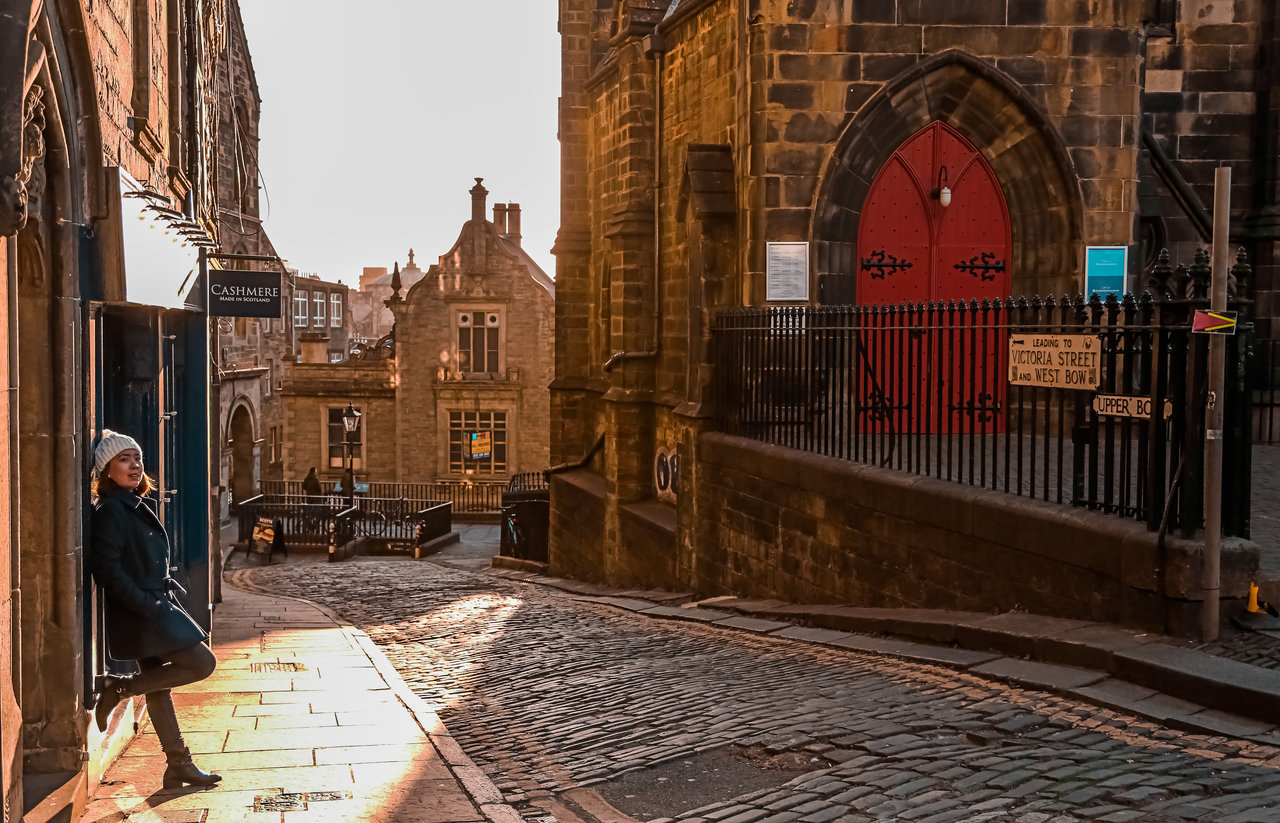 Don't miss that restaurant where J.K. Rowling has written some parts of Harry Potter and the cemetery where you can find Thomas Riddel's (Tom Riddle) grave and a few more graves where you can find more Harry Potter characters' names.
Spend another day visiting The Highlands. Have a full day of adventure seeing Loch Ness, Glen Coe, andthe Isle of Skye. End your day by having the flavor of Scotland. Have a Scotch Whisky. See my itinerary below. My Scotland travel blog won't be complete without it.
You can also spend another day visiting the Rosslyn Chapel. Uncover the myths and legends of the Da Vinci Code. When I return to Scotland, I will definitely visit this chapel. I missed going here because I had to go back to London.
Scotland 3-Day Travel Itinerary Sample

:

Here's my Scotland 3-Day sample itinerary you can also use if you're planning to travel to Scotland.

If you have questions, feel free to post them in the comments below this Scotland travel blog or message me on Instagram. Mention that you read my Scotland travel blog or if you watched my video so I would know. See you!
First Day in Scotland:
Edinburgh Castle
St Giles' Cathedral
Heart of Midlothian
The real Dr Jekyll and Mr Hyde
William Wallace and the Stone of Destiny
Greyfriars Kirkyard (cemetery) and Greyfriars Bobby
The Royal Mile
Edinburgh's Old Town
Mercat Cross
National Museum
Covenanters' Prison
Martyrs' Memorial
The Scottish Writers Museum
Grassmarket
The original 'Hogwarts'
Scotch Whisky Experience
Second Day in Scotland:
Rannoch Moor
Glencoe
Great Glen
Fort Augustus
Loch Ness
Grampian Mountains
Highland Perthshire
Third Day in Scotland
The Roman Britain and Scottish Borders
Jedburgh
Steel Rigg
Hadrian's Wall
More Travel Guides: