Are you looking for a budget trip to visit London? I'm from the Philippines, I traveled solo in London recently, and I only spent 87,866 for my nine-day stay. Yup, cheaper than my 9-day trip to Japan.
I was able to visit Scotland as well for another three days during my stay in Europe. Because I only spent 87K in London, I saved an excess fund of 33K for my whole European trip as many travel agencies ask around 150,000 or more for this kind of travel package.
So what did I do, and how did I travel to the UK having that budget? Continue reading below.
London Travel Itinerary Sample:
According to millennials, London is one of the best cities in the world. My travel in London includes visiting these famous tourist spots. Every corner of London is actually picturesque, perfect for Instagram.
Buckingham Palace
London Eye
Westminster Abbey
Tower Bridge
Tower of London
Trafalgar Square
Piccadilly Circus
Oxford Street
Regent Street
Bond Street
Covent Garden
Soho
Notting Hill
Neal's Yard
Seven Dials
Carnaby Street
Liberty London
Swiss Glockenspiel in Leicester Square
The Gherkin (St. Mary Axe)
The Shard
Portobello Road
Camden Market
Kensington and Chelsea
London China Town
Harrods
I also got some short clips and made a video about it above. Consider it as my London travelogue. So many things to do in London in every place listed above. Since London is a multi-cultured city, travelers can find all the mouth-watering foods in every restaurant.
How I Traveled London with Only 87K Pesos Travel Budget:
1. Browse Flights in Private or Incognito Mode
Flight search engines use cookies and web beacons that monitor your flight searches. To hide your browsing searches, use the Incognito mode. Always do this so that the algorithm won't increase the prices and fees whenever you search for hotel accommodations and flights.
2. Book a Roundtrip Flight to London Using Airline Promo
I booked my flights using airlinepromo.net. That website always gives the cheapest flights wherever I travel. I booked a direct non-stop flight from Manila to Heathrow airport. It's a 14-hour non-stop flight. Thanks to Philippine Airlines, they offer these flight promos.
I like PAL because their flights are always smooth and on time. Time is money. That being said, a direct flight saves energy and time. Airfare for my trips was 47,450.
3. Book Your Hotel Accommodation 3 Months or More Before Your Travel Date
I used Airbnb for my London stay because I wanted to experience living like a local. When I returned from Scotland to London, I booked a hotel in Soho, London using Booking.com as they have free cancellation offers.
My AirBnB London apartment cost was 17,349 (with breakfast), while my hotel in Soho was 5,292.
4. Reserve Your Free London Tours
Yes, there are free tours available in most of Europe. You only need to reward a tip (not mandatory) to the tour guide assigned for your tour. I paid my tour guide 5 British pounds for my tour in London, covering almost all the tourist attractions in central London.
How to Book Your Free London Tours?
You can book your free London tours at Sandeman's website. They also offer free tours in Paris, Amsterdam, Brussels, and other European cities.
The tour guide was incredible, funny, and friendly and even shared surprising spots in London like the street where they shot some Diagon Alley scenes. Hey, are you a fan of Harry Potter? Because I am.
5. Buy an Oyster Card
Oyster Card is a prepaid card that you can use for journeys on the bus, Tube, tram, river bus, and most National Rail services in London.
You can load 10 British pounds as a beginner. Then load again if needed.
Where to Buy an Oyster Card in London?
You can buy an Oyster card at train stations or online. The Oyster card never expires, meaning you can use it on your next visit to London or lend it to your friends or family.
6. Get a Discounted Ride from Uber
I enjoyed using Uber in London because most of the time, I did not want to walk outside to find an underground (subway) because it was so cold when I went there. It even snowed. Want a discount from Uber? You can get one if you are a first-time user. Download its mobile app.
7. Get familiar with London
After my two-hour London tour, I got familiar with London a bit, so the next day, I explored other places on my own.
Walking around the streets in London would bring you to the next famous attractions like Oxford Street, Piccadilly Circus, Regent Street, Soho, and the like are all closer to each other. You'll be surprised to find each spot just by walking.
I suggest you download these free apps as they can help and guide your journey even without wifi.
London Offline City Map
Tube Map London Underground
8. Use a Free Wi-Fi in London
Forget renting an internet hotspot and save your money because you can find free Wi-Fi in almost every corner of London. Places like Starbucks, Caffé Nero, Mc Donald's, Costa Coffee, and Pret A Manger have free Wi-Fi. Can't find free Wi-Fi connection? Find any O2 Wi-Fi hotspot and connect. It's free! Yay!
How much money do you need to travel to London (Pocket Money in London)?
Many people ask, "how much is the daily budget to stay in London?" According to travelers, it's approximately $110 per day, including food, accommodation, attractions, transportation, and the extra stuff.
Since I had already settled my hotel accommodation with breakfast, I only needed to spend money on lunch, dinner, transportation, and tour tips. The breakdown of my expenses (in Philippine Peso) is listed below.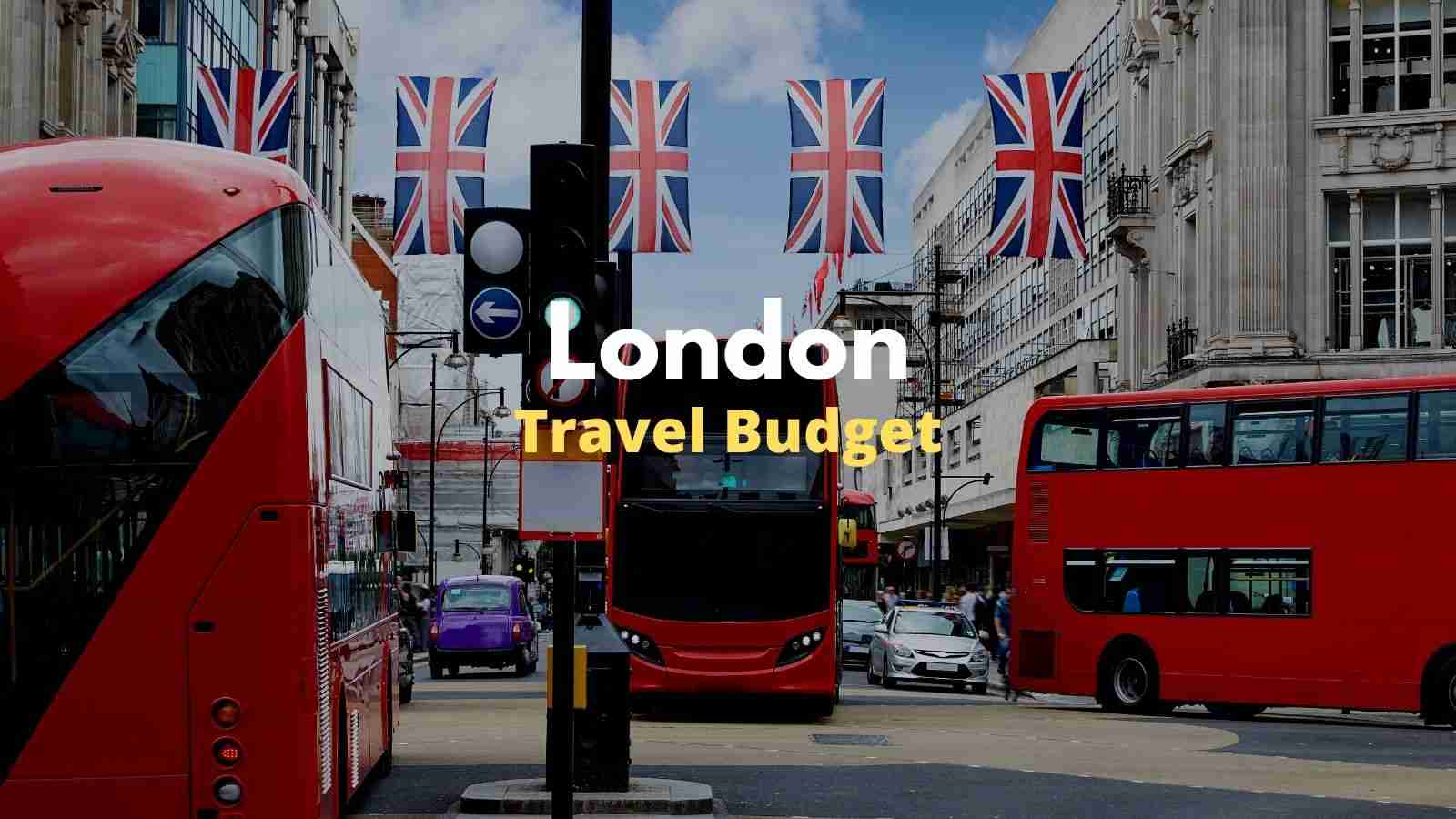 London Travel Low Budget Breakdown:
| London | Cost in Php |
| --- | --- |
| Airfare (PAL Roundtrip Direct Flight) | 47,450 |
| Travel Tax | 1,620 |
| AirBnB (7 days w/ breakfast) | 17,349 |
| Hotel (4 days) | 5,292 |
| Oyster Card | 1,260 |
| Uber Rides | 4,500 |
| Tour Guide Tip | 315 |
| Food (lunch, dinner) | 10,080 |
| Total Expenses | 87,866 |
Note that the budget lists above were based on promo bookings and do not include visa processing, travel insurance, and pocket money. Make sure you have a tourist visa already before you book anything. To guide you about the visa process, read the guide below.
Helpful UK Travel Guides for Filipino Travelers: