Today, I'm sharing here the UK tourist visa requirements for Filipino citizens or Philippine passport-holders.
I successfully got my UK multiple entry visa for the first time, and someone asked me to share in this blog the list of requirements for applicants applying in the Philippines.
The VFS Global (in Makati and Cebu) handles the visa application for the UK embassy. I got mine after 15 days after I attended the appointment.
Remember, the earliest you can apply for your UK tourist visa is three months before you travel. For example, if you plan to visit the UK on August 30, you can apply for your tourist visa as early as May 30.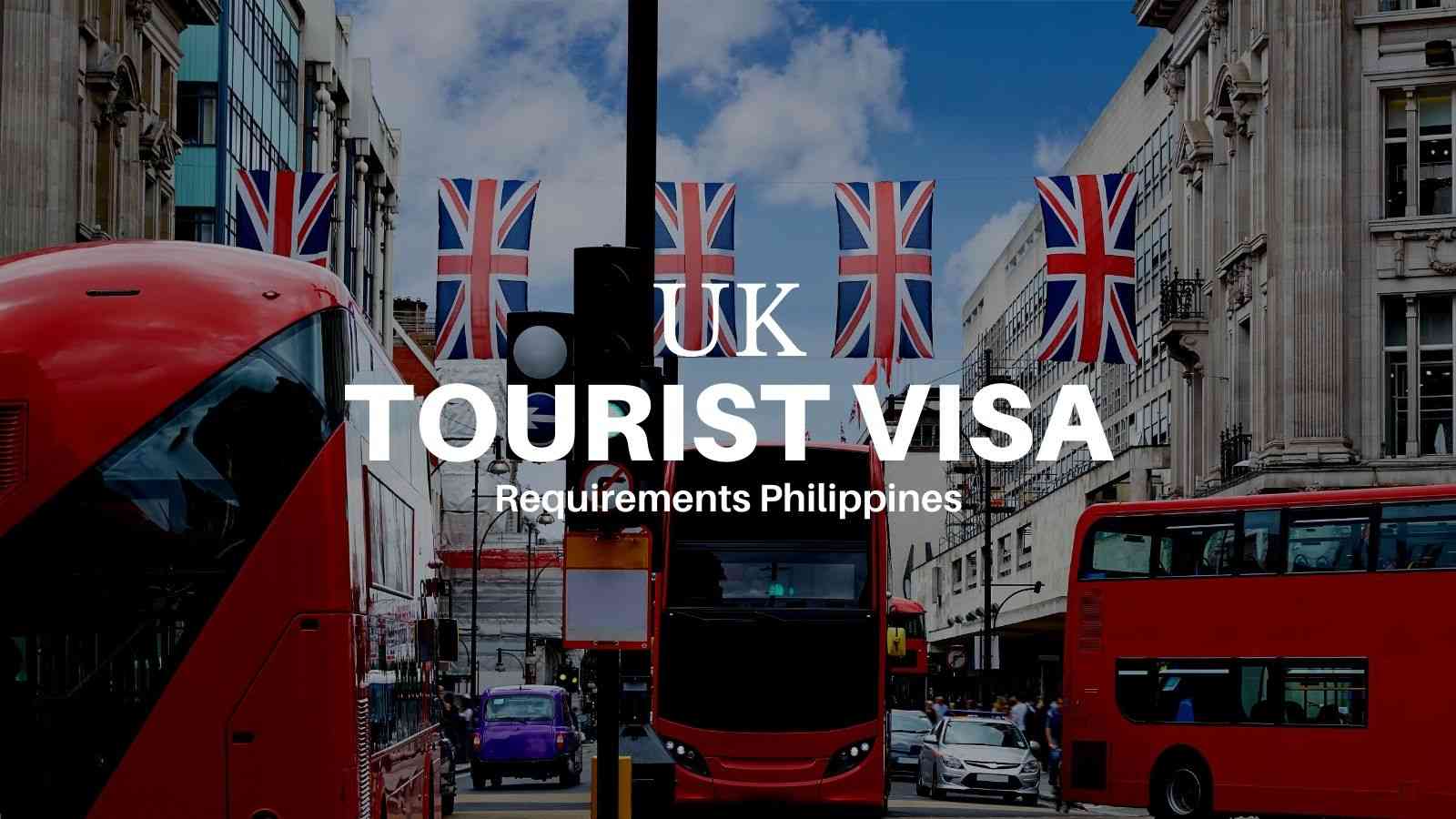 UK Tourist Visa Requirements for Filipinos

:
Application Form (this will be filled out and printed out via your online appointment)
PSA Birth Certificate (I recommend you submit the latest one)
Passport
Old Passport with visa and travel stamps
Bank Statement (latest 6 months)
Bank Certificate
Income Tax Return
Certificate of Employment
Pay Slips
DTI Permit (with name and date the business started trading) – for self-employed
Mayor's Permit (latest one) – for self-employed
Travel Itinerary
Hotel Reservations (you can book hotel reservations at this link without payment)
Roundtrip Flight Reservation
Certificate of Stocks Investment (optional supporting document)
The UK embassy requires the original documents for verification. In my experience, they returned my original PSA Birth Certificate when they delivered my passport with my visa.
For old passports and visa stamps, you can submit colored photocopies. You can pay for their Certification service to keep hold of your original documents.
The list of documents above is for the Standard Visitor visa, and it follows the checklist below:
UK Tourist Visa Requirements Checklist:
When you apply for a UK tourist visa, VFS Global will hand you a checklist you need to accomplish as you submit your UK tourist visa requirements. The checklist is for you to identify the documents you are submitting.
It is not a list of documents you need to provide but rather an indication of the types of documents that are commonly submitted. You need to check if the document you submitted is an original or a copy.
Supporting Documents For a UK Tourist Visa:
Valid passport or travel document
Number of passport submitted
One recent photograph as per UKVI guidelines required only for applicants exempt from giving biometrics
Evidence of your permission to be in the country where you are applying, if you are not a national of that country
Evidence of your sponsor's leave to remain in the UK if you are applying as their dependent
Purpose of Application (including any related arrangements):
Evidence of arrangements made such as: tour details, flight details, letter of invitation, evidence of sponsor's immigration status in the UK
Evidence of Current Employment (or Studies):
Evidence of the employment and all income stated on application form such as: letter from employer, pay slips, tax returns, business registration documents, business bank account statements
Evidence of being in education (where applicable)
Evidence of qualifications obtained
Finances:
Evidence of monthly income stated on application form such as bank statement, bank books, bank letter, balance certificate, tax returns, crop receipts
Evidence of ability to meet costs of trip, as stated on application form such as: the bank statements of the person paying for the trip
Accommodation:
Evidence of assets like property or land such as: Property deed, mortgage statements, tenancy agreements, accountant's letters, land registration documents
Evidence of UK accommodation and travel details such as: hotel booking confirmation, travel booking confirmation, travel agent confirmation, sponsor accommodation details
UK Visa Additional Information:
Evidence of your marital status such as: marriage certificate, civil partnership certificate, divorce certificate, death certificate
Evidence of family members remaining in your home country whilst you travel
Any other documentation such as: evidence of any correspondence, TB certificate
On the provided form by VFS, you need to check only the documents that you have or will submit. After that, you need to sign the form at the bottom section of the page.
You can print out a copy of the checklist from the UK embassy website so that you can already fill it out before you attend your visa processing appointment at VFS Global.
UK Tourist Visa Application Form
You need to fill out the application form generated through your visa4uk account, which can be found when you set up an online appointment. As mentioned, you need an online appointment before attending it at the VFS Global office (visa application center).
The complete steps and guides are discussed in these pages:
UK Tourist Visa Fees in the Philippines
The Standard Visitor UK Visa fees in the Philippines as of May 2022 are listed below:
Short-term (up to 6 months, single or multiple entry) – £100
Longer-term (valid for up to 2 years) – £376
Longer-term (valid for up to 5 years) – £670
Longer-term (valid for up to 10 years) – £837
Other Visa Guides:
Disclaimer: This article is for information purposes only and is based on the author's personal experience. There are different visa types and applications. If you're not sure how to apply for your visa, seek the help of a professional visa advisor. The requirements above may change any moment.