How to transfer a domain name from HostGator to GoDaddy? The step-by-step guides are here if you're switching to a new domain registrar or host like GoDaddy.
I've recently moved my domain name from HostGator to GoDaddy. I know domain transfer always sounds so technical and scary to do. That's why I'm sharing the steps I've taken to complete the transfer with no downtime.
This article is about moving a domain name (example.com) to a new registrar, and it is different from migrating a website to a new host or a new server. Just to avoid confusion, I will also discuss that topic on a separate web page.
Why I transferred my domain name from HostGator to GoDaddy?
I bought a domain name from Hostgator many moons ago with a web hosting plan package. Eventually, my website has migrated to a new hosting provider because I wanted to upgrade its hosting features and services. Traffic spikes would break down my server. I decided to upgrade from a simple VPS to a Managed WordPress Cloud Hosting.
My website has improved in terms of Search Engine Optimization (SEO) and speed ever since I moved it to Managed Cloud Hosting. The security was robust as well. However, I struggled whenever I tried to access DNS settings and zone file editor inside HostGator.
While the internet is evolving, I know that having direct access to my DNS settings will make everything convenient for my websites. I've been using GoDaddy for many domain names already, and I like how I can easily manage my DNS Zone File Editor. So I decided to move another domain name to GoDaddy.
HostGator is also an excellent domain registrar, but I just want to manage multiple domains in one host for easy monitoring.
Important thing to remember before you transfer your domain name to a new registrar
According to ICANN's (Internet Corporation for Assigned Names and Numbers) policy about domain name transfer:
Domains can be transferred almost any time. However, ICANN prohibits domain transfers within 60 days of registration or prior transfer."
Advantages of Domain Name Transfer
Domain name transfer has many benefits, including:
Easy domain monitoring
Straightforward DNS management
Quick domain access
Disadvantages of Domain Name Transfer
It will take around 5 to 7 days to complete
It should be done carefully and with technical knowledge
Transferring a domain may cause downtime if done incorrectly
How to Transfer a Domain Name from HostGator to GoDaddy Without Downtime
Step 1: Unlock your domain name inside HostGator
If your domain is locked for security purposes and protection from unauthorized transfer, you need to unlock it before starting your domain name transfer. To unlock your domain within HostGator, log in to your Customer Portal then to Domains, and select which domain you want to unlock. Click the "Change" button to unlock your domain.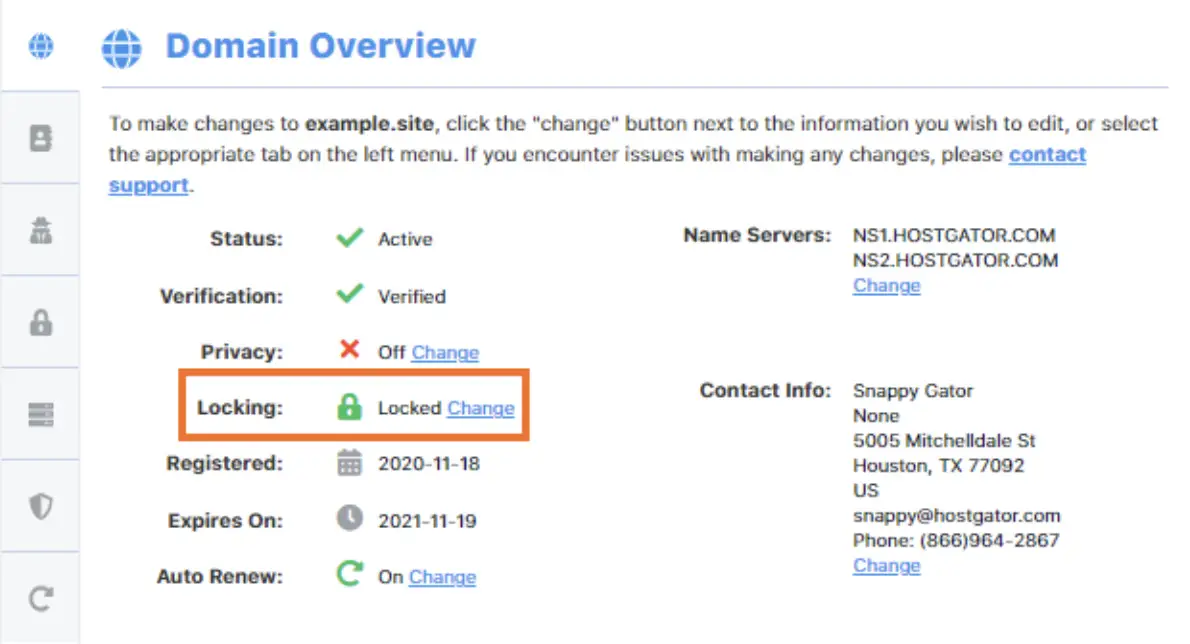 Step 2: Get an authorization code from HostGator (this is also known as EPP code or transfer key)
Once you unlocked your domain within HostGator, you can access your EPP Key. Click the "Request Your EPP Key" button. You will need this EPP code when you transfer your domain to GoDaddy.
Step 3: Order a domain name transfer from Godaddy
Log in to your GoDaddy account and type your domain name (URL) at the GoDaddy transfer tool's search box. Proceed to the next step.
Step 4: Enter your authorization code (EPP Key)
Copy your EPP Key (authorization code) from HostGator. Enter the authorization code to confirm your domain name transfer.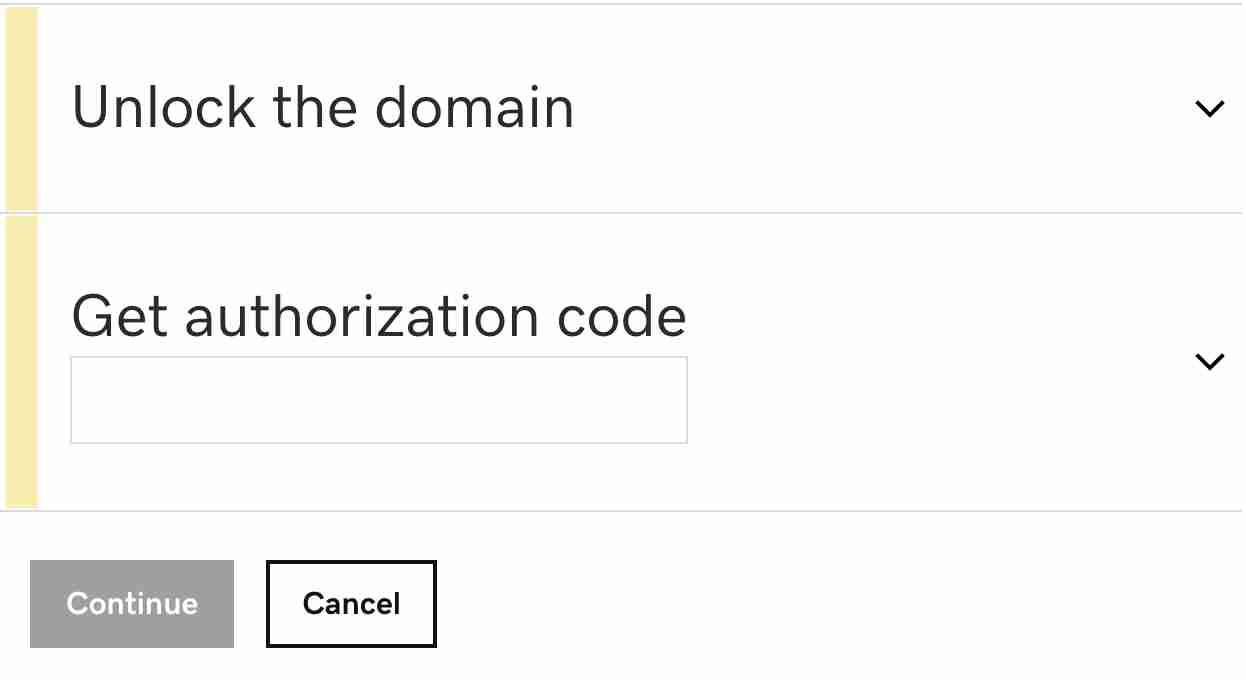 Step 5: Verify your contact information
Confirm if your contact information (administrator's account information) is correct. Your current registrar (HostGator) may verify your contact information during your domain name transfer.
Step 6: Wait for 5 to 7 days for the status of your domain transfer
Most domain transfers on GoDaddy finish the transfer completion in five to seven days. Wait patiently and prepare for your next steps after the transfer. You may want to update your DNS records or change nameservers.
The process is simple. I did the steps above when transferring my domain name from HostGator to GoDaddy. After the transfer was complete, I updated my DNS A record and nameservers with my new host. Once the DNS had propagated worldwide, I installed a Let's Encrypt SSL Certificate for my website.
Can a domain name transfer cause downtime?
Domain name transfer will not cause any downtime. However, if you update your DNS A record and force your site to use HTTPS (SSL Certificate), DNS propagation might cause some access errors from some browsers like Firefox and Chrome.
My advice is to update your DNS A Record during low traffic times to avoid fewer access errors when DNS is propagating. This effort will result in a seamless transfer.
How to transfer a domain name to a new host?
Usually, the same process applies when transferring a domain name to a new host like Wix, Squarespace, Namecheap, and WordPress.
More Tech Guides: