When should you sell stocks in the stock market? When is the right time to sell your stocks? How can you become multi-millionaire by selling stocks? We already discussed when is the best time to buy stocks, right now we are in the selling and reaping our rewards part.
This discussion I'm sharing here is for passive and long term investing in the stock market. It is suitable for value investing and may not be applicable for active investing, penny stocks and trading within short span of time.
Even if the common logic is we buy stocks when the price is low and we sell stocks when the price is high, that doesn't answer the exact thing we want – when should we sell our stocks?
As always, we begin in the 3 basic ingredients of investing: MONEY, TIME and GOAL because it is the main formula.
We learned from the previous post that TIME answers the question when should we buy stocks, in here GOAL answers our question when we should sell stocks.
Simple is it? Why make it more complicated. 🙂
Our goal is to earn millions of money with our stock investments and we can only earn money when we sell stocks following our PLAN and STRATEGY.
Our GOAL is also our TARGET.
We should always remember this big formula:
BUY – buy using your own strategy
SELL – sell at the target price or at target period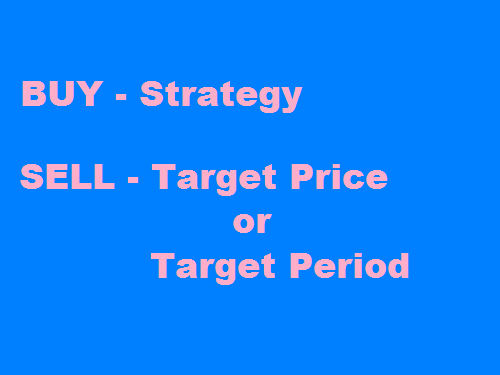 Following any of these strategies:
3 Amazing Strategies When to Sell Stocks in the Stock Market
1. Peso-Cost-Averaging Method:
Peso-Cost-Averaging (PCA) is when you buy stocks regularly and periodically following your comfortable schedules, doesn't matter when, as long as you invest stocks regularly and continue doing it.
When do you sell stocks using PCA?
PCA works only for long term investing since you build up your investment and you let it grow and appreciate in value. You sell stocks following your plan, be it in 10 years or 15 years. It's up to you.
2. Magic 10 Stocks:
Magic 10 is the best and most effective strategy I found so far because it has Big 5 and Fantastic 5 stocks. This is a method wherein I choose 10 stocks from my big companies list and allocate my budget to keep on buying and adding shares as I build up my portfolio. Follow Magic 10 method here.
When should you sell stocks using Magic 10?
I am a long term investor and I just keep my money roll big time. Keeping it 10 companies and continue doing it in 10 years, then I stop and retire happily. I sell at the target price and replenish more stocks to keep it all 10. If you're wondering about my personal strategy, I will be discussing it in another post soon.
3. Flipping Undervalued Stocks:
Flipping Undervalued Stocks is taking the opportunity to buy stocks while they are undervalued or cheap at present then buying below the BBP margin and selling at your Target Price. This can take in a short time or long time depending on your Target. The best tip here is choose blue chips as much as possible or those under BPPI (Bank, property, Power and Infra) sectors.
When should you sell stocks using Flipping Method?
Sell at the Target Price or at the fair value of the stock. We share the list of Undervalued Stocks in this page together with their BBP and TP for your guide or reference.
When should you sell stocks in the stock market?
Your strategy and goal will tell you when to sell your stocks. If you don't have any of these, you don't have a plan. If you don't have a plan, you're not going anywhere or perhaps you're there on the road of the stock market, wondering about what ifs, what could have been, and what should be.
Let your stock market strategy do its job while you enjoy your holidays at the beach
Without a plan, you could be impulsive in buying or selling stocks. You might panic when prices go down. You might freak out when the market is on crash. You might get emotional and when you get emotional you can't quite decide what is right or wrong.
"Have a plan and stick to it."
If you loved this post, stick around will you? Subscribe!
Stock Market Tutorials for Beginners: