Join the Philippine Air Force this 2020, it's another amazing career. Not only you will serve our beloved country, this job makes you a hero. If you dream to join the PAF, you can be a candidate soldier and apply. The requirements for the recruitment and examination as of 2020 are posted in this page. Read on!
What is Philippine Air Force?
The Philippine Air Force is one of the important branches of the AFP (Armed Forces of the Philippines). There are other branches, namely, the Philippine Army and the Philippine Navy. Each branch has other sub-branches too.
The air force is also called Hukbong Himpapawid ng Pilipinas in Filipino. It focuses on aerial services. If you're in the air force, you will be involved with aircraft, flying, aviation, flights and related aircraft combat and services. If you want to join the team, you must get to know it.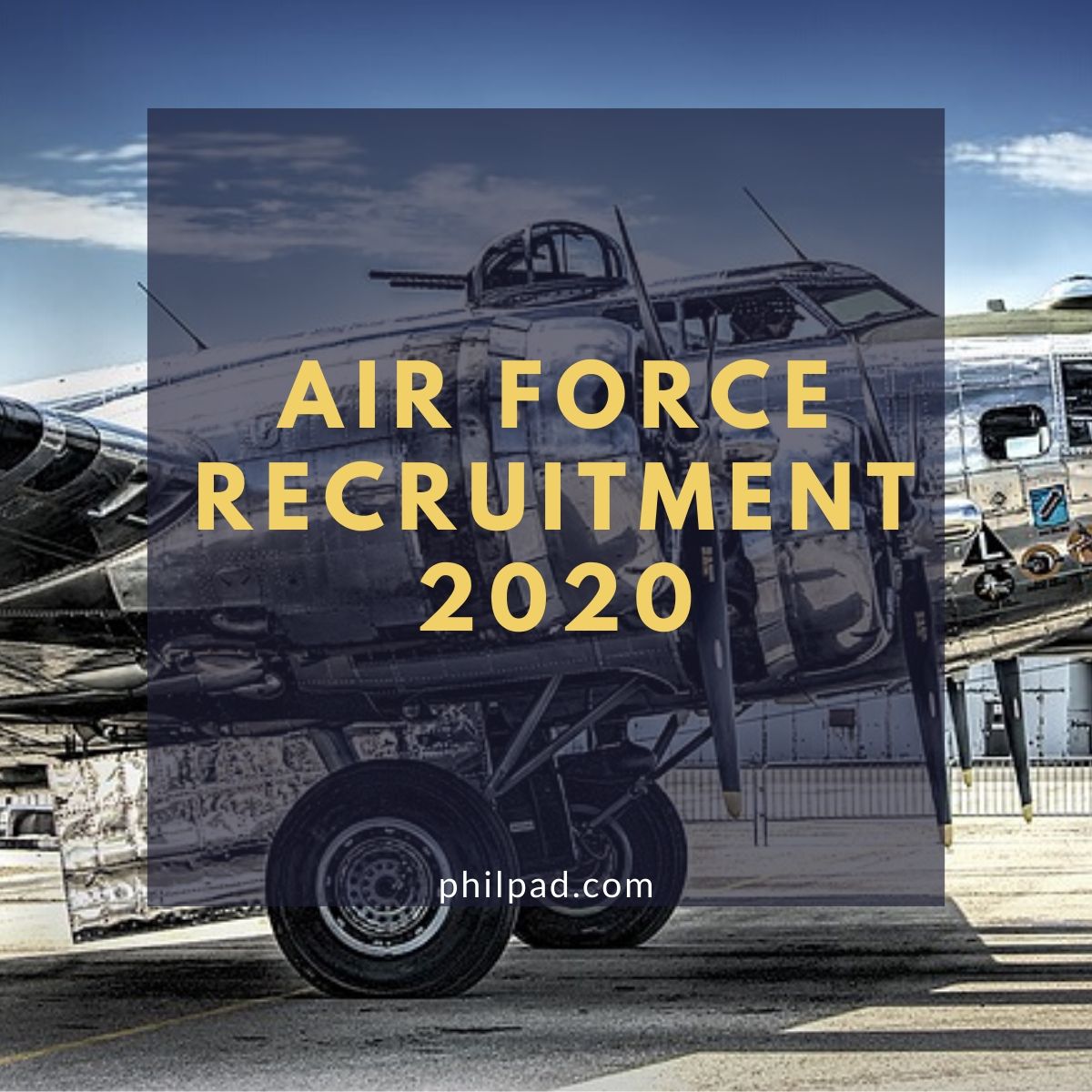 How to join the Philippine Air Force?
Just like the other fields of the AFP like the army, navy, marines etc., for beginners, cadets and aspirants, you will have to undergo training. The PAF offers and conducts Air Force Candidate Soldier examination each year. Your first step is to apply online, take the exam for the basic military training school and pass it. You must meet all the requirements.
Step 1: Meet the qualifications if applying for Soldier Candidate or Officer Candidate
Requirements for Philippine Air Force Candidate Soldier:
be a citizen of the Philippines
have completed 12 years basic education under K to 12 or have at least 72 units of college course from an institution recognized by the government
not be less than 18 years but not more than 26 years of age upon appointment as Candidate Soldier (CS). No age waiver will be granted for the purpose of regular enlistment in the AFP
have the minimum entry height requirement of 152.4 cm (5 feet) for both male and female applicants/candidates for Major Services. Provided however, that the Major Services Commanders shall prescribe their own height requirement depending on the different occupational utilization of the individual with the condition that it shall not be below the minimum height requirement of 152.4 cm
be physically and mentally fit for military training and services
be of good moral character and habits
Requirements for Philippine Air Force Officer Candidate (PAFOC):
Educational Attainment: PAFOC- Baccalaureate Degree Holder
Age: PAFOC – 21 to 29 years old upon admission for training (born from 01 January 1986 to 01 August 1994)
Step 2: Register your AFPSAT online account
After creating your AFPSAT account, this will let you apply for the entrance exam given by the Armed Forces of the Philippines. You will be given an exam permit. Proceed to the next step.
Step 3: Register for PAF online recruitment
Now that you entered in the AFP application, it is time you register at the Philippine Air Force online recruitment system.
Step 4: Receive your PAF Confirmation and Exam Permit
Check your email address for your PAFMC confirmation and download your exam permit. If you did not receive your permit yet, check your email regularly. Details of your exam will be provided at this stage.
Step 5: Attend Your Air Force exam
Soldier Candidates applicants must wear white T-shirt and pants while Air Officer Candidates must wear white polo shirt and pants. In addition, bring the following on the examination day:
Exam Permit
Original Copy of TOR (Transcript of Records)
Original Copy of PSA Birth Certificate
Two valid IDs
Pencil Mongol Number 2
Step 6: Pass a Physical Examination
Two hours before your actual exam, you need to undergo initial soldier candidate screening which involves a limited physical examination. PAF will examine if you have the following physical deformities:
Cross eyed
Bow legged / knocked kneed
Crooked arm
Missing fingers
Tattoo
Ear or any facial piercing (male)
Multiple ear or facial piercing (female)
Step 7: Check Your Exam Result
The nerve racking part, the exam results. You will know if you passed the exam when they will be posted on the Air Force's official website. Another way to check is via text message or call at the PAF mobile number at 0966-461-7913 and 0949-590-6803.
Step 8: Undergo Physical and Medical Examinations
If you have passed the written examination, you'll also need to pass a Physical Fitness Test which includes push ups, sit ups, and 3.2km run. Wow, that sounds so challenging isn't it?
Candidate Soldier applicants passed the written examinations and who will be included in the qualified applicants to be processed will be notified to report at their designated PAF Military Treatment Facility for their Physical Fitness Test (PFT).
Officer Candidate applicants passed the written examinations will be notified to report at Air Force General Hospital, CJVAB Pasay City.
Minimum Requirement for Physical Fitness Test (PFT)
| For MALE | Below 21 Years Old | 22 - 26 Years Old | 27 - 28 Years Old |
| --- | --- | --- | --- |
| Push Up (2 minutes) | 31 reps | 30 reps | 28 reps |
| Sit Up (2 minutes) | 36 reps | 35 reps | 37 reps |
| 3.2 KM Run | 18:14 mins | 18:44 mins | 20:14 mins |
| For FEMALE | Below 21 Years Old | 22 - 26 Years Old | 27 - 28 Years Old |
| --- | --- | --- | --- |
| Push Up (2 minutes) | 13 reps | 11 reps | 9 reps |
| Sit Up (2 minutes) | 23 reps | 22 reps | 24 reps |
| 3.2 KM Run | 20:14 mins | 21:14 mins | 22:59 mins |
Step 9: Submit Air Force Requirements and Documents
Successful air force applicants who undergone physical and medical examinations are required to submit the following documents as part of their job application. Officer Candidates must submit their documents at the PAFPMC while Candidate Soldier must submit their requirements at their designated PAF units or processing centers.
Original copy of Personal History Statement (PHS)
Original 3×5 whole body picture
Transcript of Records and/or Diploma
CENOMAR (Certificate of No Marriage)
Local Police Clearance
Mayor's Clearance
Municipal Clearance
Regional Trail Court Clearance
Provincial PNP Clearance (C-2 or R-2)
PSA Issued Marriage Certificate of Parents
Affidavit of Parents Consent (if 21 years old and below)
Step 10: Attend the Board Interview
Applicants who passed the recruitment process above will need to undergo board interview. If you are a Candidate Soldier, attend the interview at your designated PAF center. If you are a, Officer Candidate, attend your interview at PAFPMC, Colonel Jesus Villamor Air Base, Pasay City.
Step 11: Start Your Air Force Training
Your journey being a soldier of the Philippine Air Force begins now. If you are a successful applicant selected for the Philippine Air Force Officer Candidate and Basic Military Training for Soldier Candidate, you will be turned-over to Air Education and Training and Doctrine Command (AETDC), Fernando Air Base, Lipa City, Batangas for the conduct of LPE at Fernando Air Base Hospital to conduct your training.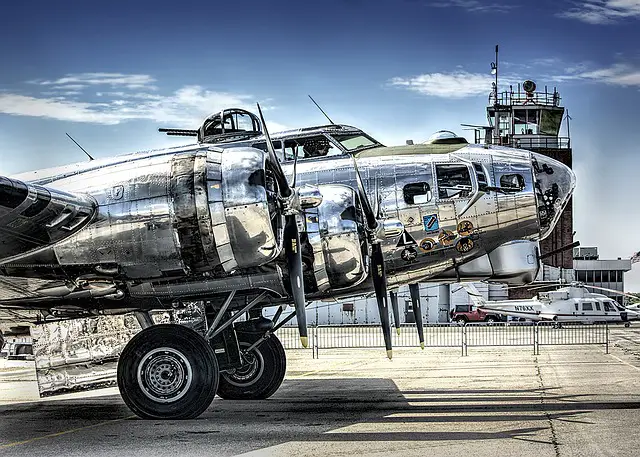 Benefits of Working in the
Philippine Air Force

:
Competitive pay and allowances
Opportunities for Post Graduate studies both local and abroad
Insurance and health benefits
Housing benefits
Job security
Leadership and other skills training
Opportunity to lead in the Air Force
Career advancement opportunities
Philippine Air Force Processing Centers / PAF Units
You may apply or inquire at these following PAF Units near you:
Col Jesus Villamor Air Base, Pasay City – 0949-5906720, 0956-3371547, 0949-5906803, 0927-0632245
Fernando Air Base, Lipa City – 0906-2721492, (761)3601/3201
Edwin Andrews Air Base, Zamboanga City – 0917-7074561
BG Benito Ebuen Air Base, Lapu-lapu City – 0927-2867352
Clark Air Base, Pampanga – 0917-7295684
Antonio Bautista Air Base, Palawan – 0927-4184911
(Phone numbers may change without prior notice)
NOTE: PAFPMC is the only Processing Center for PAFOC applicants
Other AFP Jobs: