Estimated reading time: 5 minutes
How to apply for Angkas Rider program and how to earn big money being an Angkas driver. We are sharing here the application process on how to become an Angkas biker. In addition, we also share the complete requirements in applying for Angkas rider.
What is Angkas Rider?
In simple words, Angkas is like a motorcycle version of an Uber. You are an Angkas Rider (biker, driver) if you successfully got accepted in the Angkas program.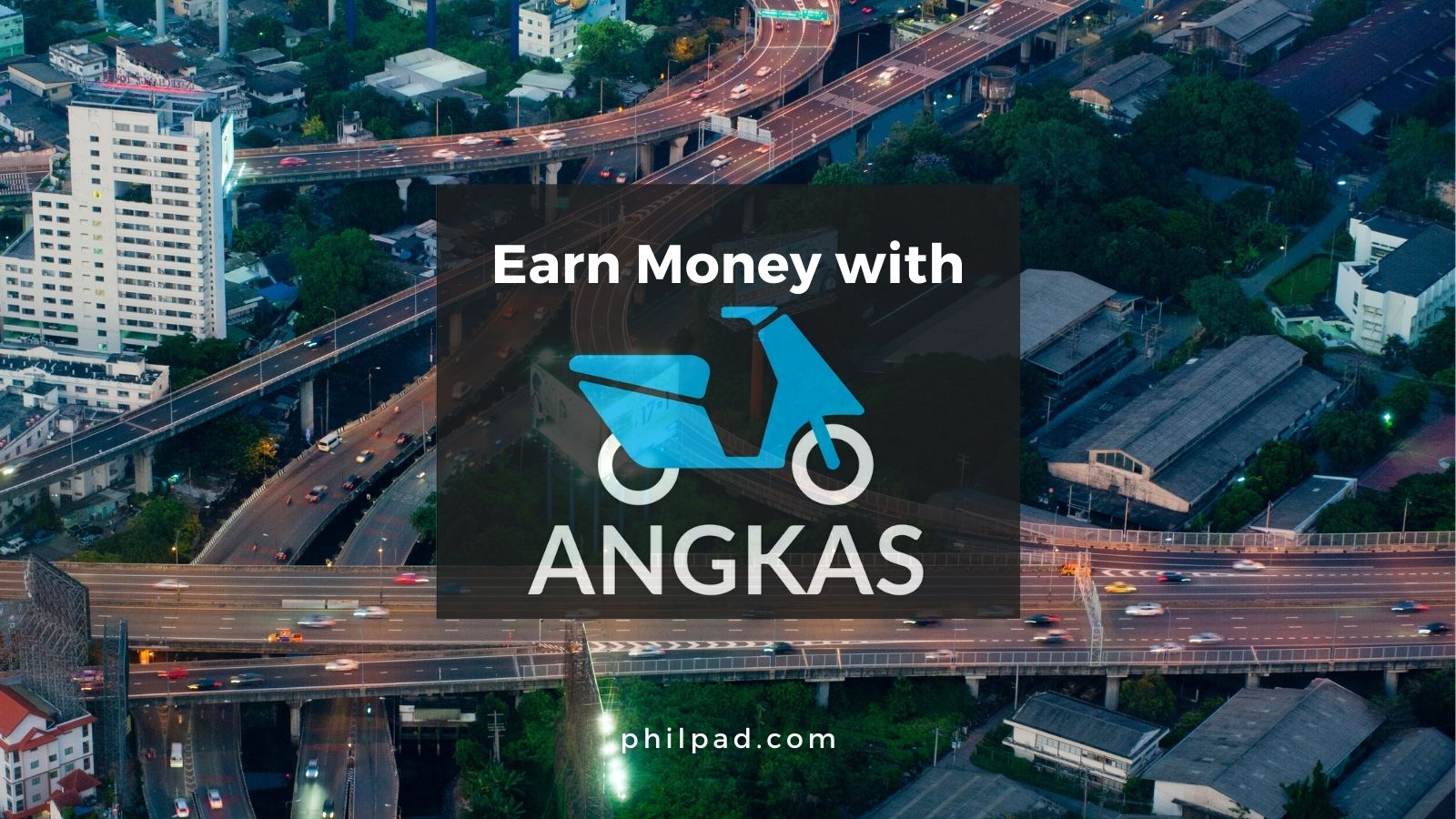 Angkas Rider Benefits
Big income opportunity
Flexible working hours
Security and insurance benefits
Majority of full-time Angkas riders now earn as much as P1,500 per day while those who do it part-time earn an average of P500 per day. There is really an extra income opportunity for Angkas drivers. No wonder why more and more motorists apply to become Angkas riders.
Another advantage of being an Angkas rider is the flexible working hours. Being an Angkas riders means you hold your own time whenever you want to work. Similarly, the mobile app is also very reliable when searching for passengers that match your time and location.
Application to the Angkas platform will give you free safety and customer service training. Moreover, you will also receive insurance coverage for you and your passengers. With these benefits, you will certainly be working and driving with peace of mind.
How to Apply for Angkas Rider Online
Fill out the application form online
Wait for a notification about your application and safety training schedule
Attend the safety training and skills assessment appointment
Start accepting your Angkas bookings and earn money
How to Become an Angkas Rider?
1. Fill out the application form online
Visit Angkas application page sign up and fill out the complete details on your application form. You will also be asked to attach the required documents in applying as Angkas rider. Most importantly, you must upload clear and valid (not expired) documents only.
2. Wait for a notification about your application and safety training schedule
Angkas office will contact you and will give your appointment for the processing of your application and exam. It usually takes around 2 business days. Sometimes it takes less than that time-frame.
3. Attend the safety training and skills assessment appointment
It usually just a half-day training. You will undergo some exams, skills and safety training. Additionally, they will also install the Angkas Biker app and set it up on your phone. Similarly, they will teach you about the Angkas platform.
4. Start accepting your Angkas bookings and earn money
After successfully completing the Angkas application process, you may now start your trips, accept bookings, and earn money at your own free time. Drive safely and be happy.
Angkas Rider Qualification
To be eligible, applicants must be 21-55 years old. 51-55 years old applicants are required to submit medical certificate that proves that they are fit to drive motorcycles.
Angkas Rider Requirements
Original NBI Clearance
Original Police Clearance or Barangay Clearance
Photocopy of your motorcycle's OR-CR
2 Copies of Photocopy of valid LTO Professional License
2011 Motorcycle or newer. Accepted brands are: Honda, Yamaha, Kawasaki, Suzuki, SYM, Euro and Kymco
If you are not the registered owner of the motorcycle, kindly submit the following documents:
Authorization letter or Deed of sale
Photocopy of ID of registered owner
Angkas Biker App Installation
It is important to have your own smartphone or mobile phone running on Android version 4.4 or above to be able to accept Angkas bookings using the Angkas Biker App. Note that this app is different with the one used by passengers which is Angkas itself.
Complementary apps to install include Whatsapp, Gcash, Waze, and Gmail. These mobile apps are recommended by the Angkas team to help and assist Angkas riders. Furthermore, they are included in the application kit. Thus, we encourage bikers to install the mentioned apps as well.
Angkas Areas of Coverage
Angkas is now available in the following areas:
Pasay
Pasig
Makati
Manila
San Juan
Taguig
Katipunan
QC Circle
South Triangle
New Manila
Balintawak
Monumento
Eastwood
Cebu
Eventually, more areas will be added in the future because Angkas app is also wanted in cities of the other parts of the Philippines. I think the company will expand soon as long as they comply with the government policies.
Angkas Padala – Roadside Deliveries
Another amazing feature of the program is Angkas Padala which is helpful for businesses who are looking for delivery pick-up services alternatives. Bookings are done by providing the delivery pick-up and drop-off locations to get a fixed upfront price. Next, Angkas rider will arrive shortly and deliver your package to your recipient. As easy as that.
How to Apply for Angkas Student Discount
According to Angkas official Twitter account, students and PWD (Person With Disability) can also apply for Angkas discount. For students, you are required to prove that you are currently enrolled so send your valid student ID and registration form to Angkas Twitter account via Direct Message.
Wait for your discount code and use it every time you make Angkas bookings. Angkas also accept messages on their Facebook account if you don't have Twitter.
Do not Miss: