How to check your Easytrip balance? Here we're sharing the two quickest ways to check your Easytrip balance. These are the updated ways, and they are still working in 2023 whether you like to use the mobile app, check SMS inquiry, or track Easytrip online.
Having an Easytrip RFID account is one of the most valuable things a traveler or a driver must have. It saves time, money, and fuel. It also lets us avoid the hassles and headaches of waiting in line or the long queue to get our toll ticket and pay at the exit of expressways in the Philippines.
Let's face it; we often catch traffic along the entrances and exits of tollways. Having an Easy Trip (RFID) account is very convenient. Did I mention you can also earn Mabuhay Miles using your Easytrip account?
What is Easytrip?
Easytrip is the exclusive electronic toll collection system platform of the North Luzon Expressway (NLEX), Subic Clark Tarlac Expressway (SCTEX), Cavite Expressway (CAVITEX), C5 Link Flyover, and Cavite-Laguna Expressway (CALAX).
How to Check Your Easytrip Balance in 2023:
There are two ways to check Easytrip account balance (updated in 2023):
1. Using the Easytrip Balance Inquiry App
The MPT DriveHub app is the quickest way to check your Easytrip balance in 2023. The old Easytrip app is no longer working, and the MyEasytrip app is undergoing a system transition to the new MPT DriveHub app. Follow the steps below to check your RFID Balance: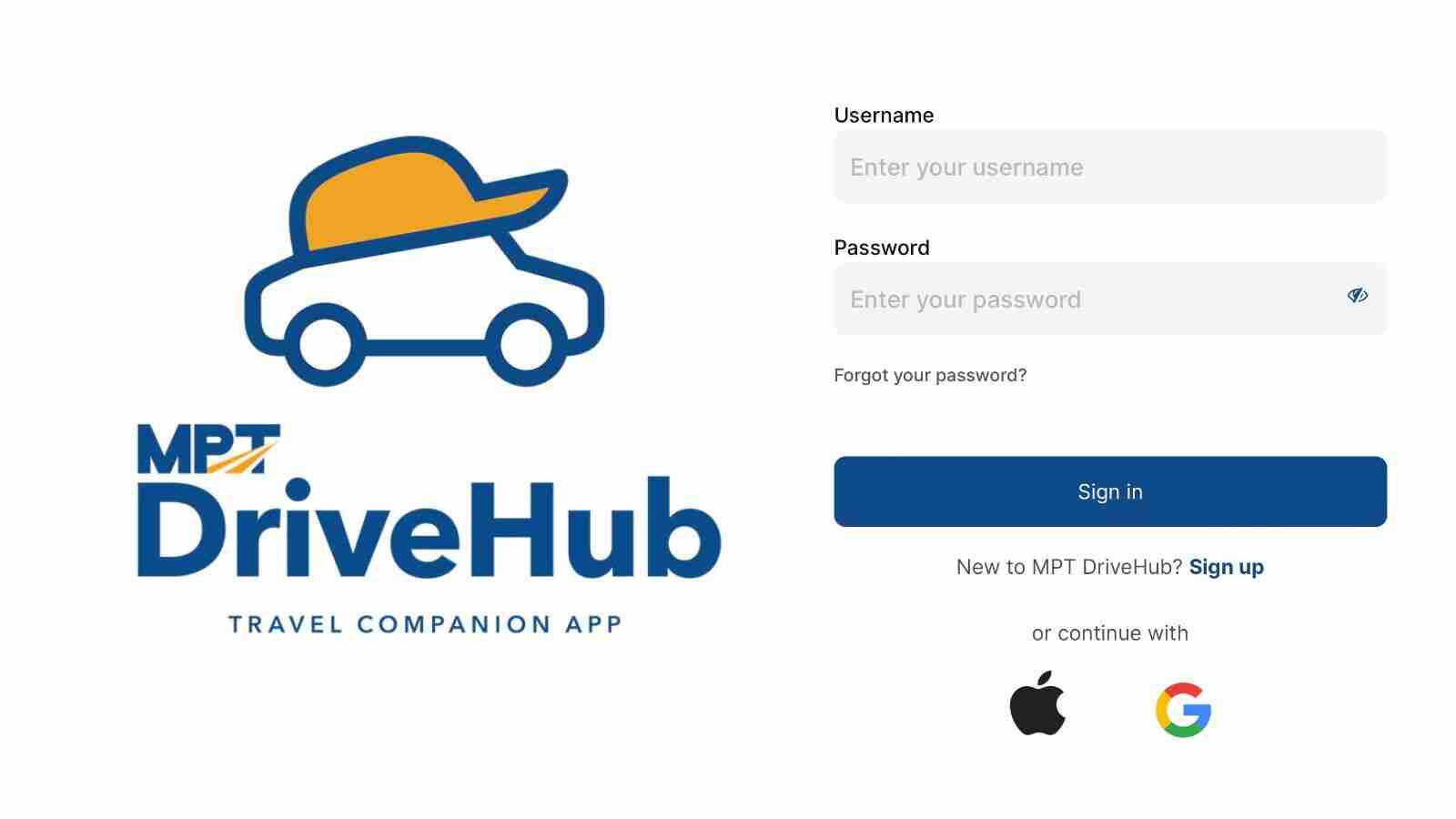 Step 1: Download the MPT DriveHub app
Installing the official MPT (Metro Pacific Tollways) DriveHub mobile app for iOS and Android devices is the easiest and fastest way to check your Easytrip account balance. The mobile app also helps Easytrip users quickly access and conveniently track their Easytrip account per vehicle.
How to install the MPT DriveHub mobile app?
For Android users, simply visit the Google Play Store. For Apple or iOS device users, visit the App Store. Then search for the MPT DriveHub app. Download the app and register your Easytrip account by typing your 12-digit account number found at the bottom left portion of your Easytrip card.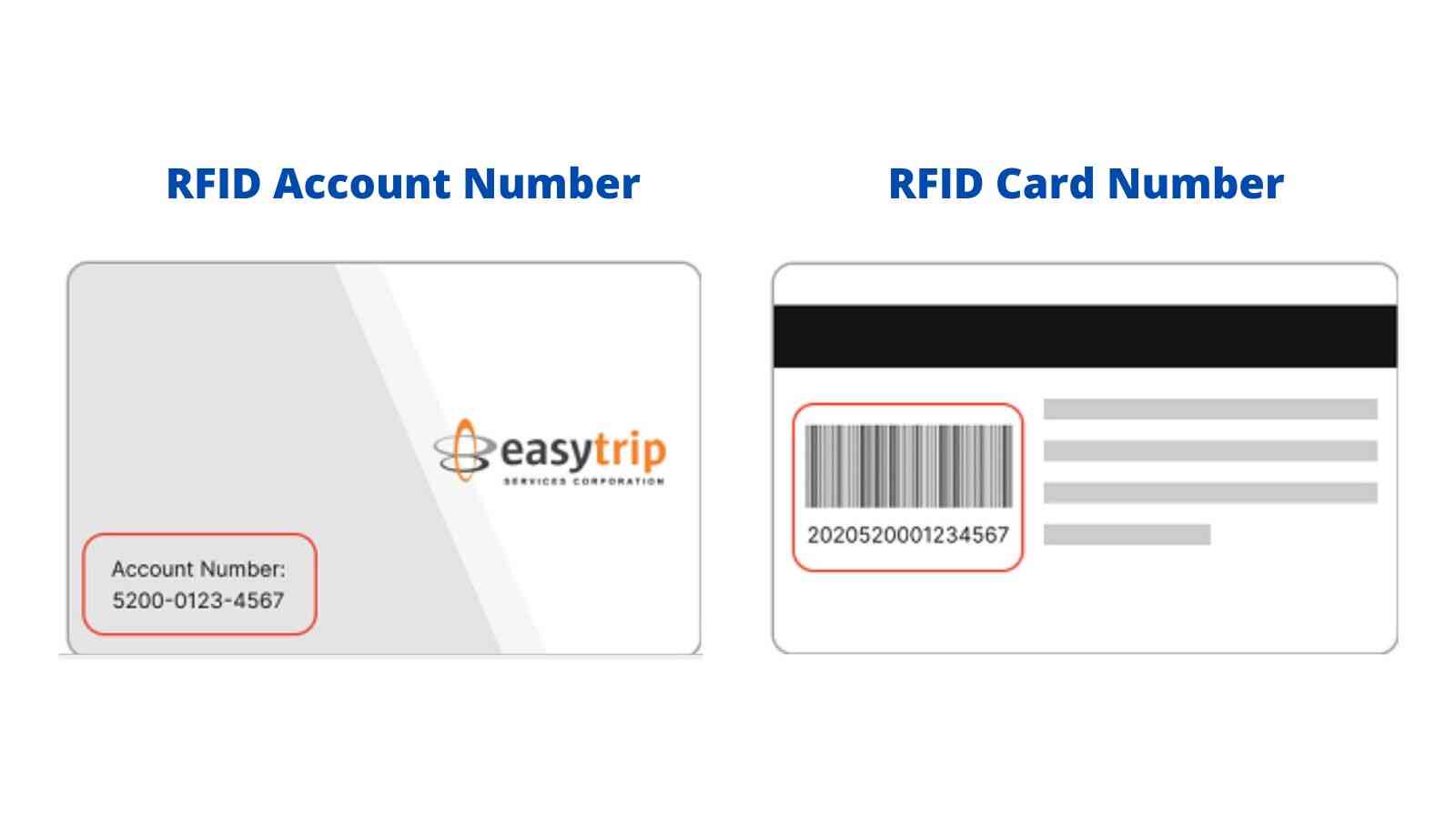 Then type your 16-digit card number found at the back part of your RFID card below the barcode.
Step 2: Sign up for a MPT DriveHub account
If it is your first time using the mobile app, you may sign up instead of logging in. You may use your Facebook, Google, and Apple accounts when signing up. For Cebu account holders, choose the option for CCLEX ORRAS.
Step 3: Encode your profile information
Provide your personal details, including your active mobile number, email address, and birthday. The Metro Pacific Tollways app will email a One Time Passcode (OTP) to your email address. Type the code to confirm and verify your account.
Step 4: Add your RFID account
Type your RFID 12-digit account number found at the front of your Easytrip RFID card and the 16-digit card number located below the barcode at the back of your card.
Indicate the tag location. This is where your RFID sticker is installed (windshield, headlamp, or other location).
Step 5: Add your Vehicle details
You can add your vehicles to your account to track their usage individually. Likewise, the mobile app will also allow you to view past trips and transactions, remaining balances, and reloads.
Step 6: Check your Easytrip RFID balance
On your mobile phone, tap the MPT DriveHub icon, then select your vehicle name. Your remaining RFID balance will be displayed below your vehicle name. To check your past transactions, simply click your vehicle name. DriveHub will show your latest transaction history on the screen.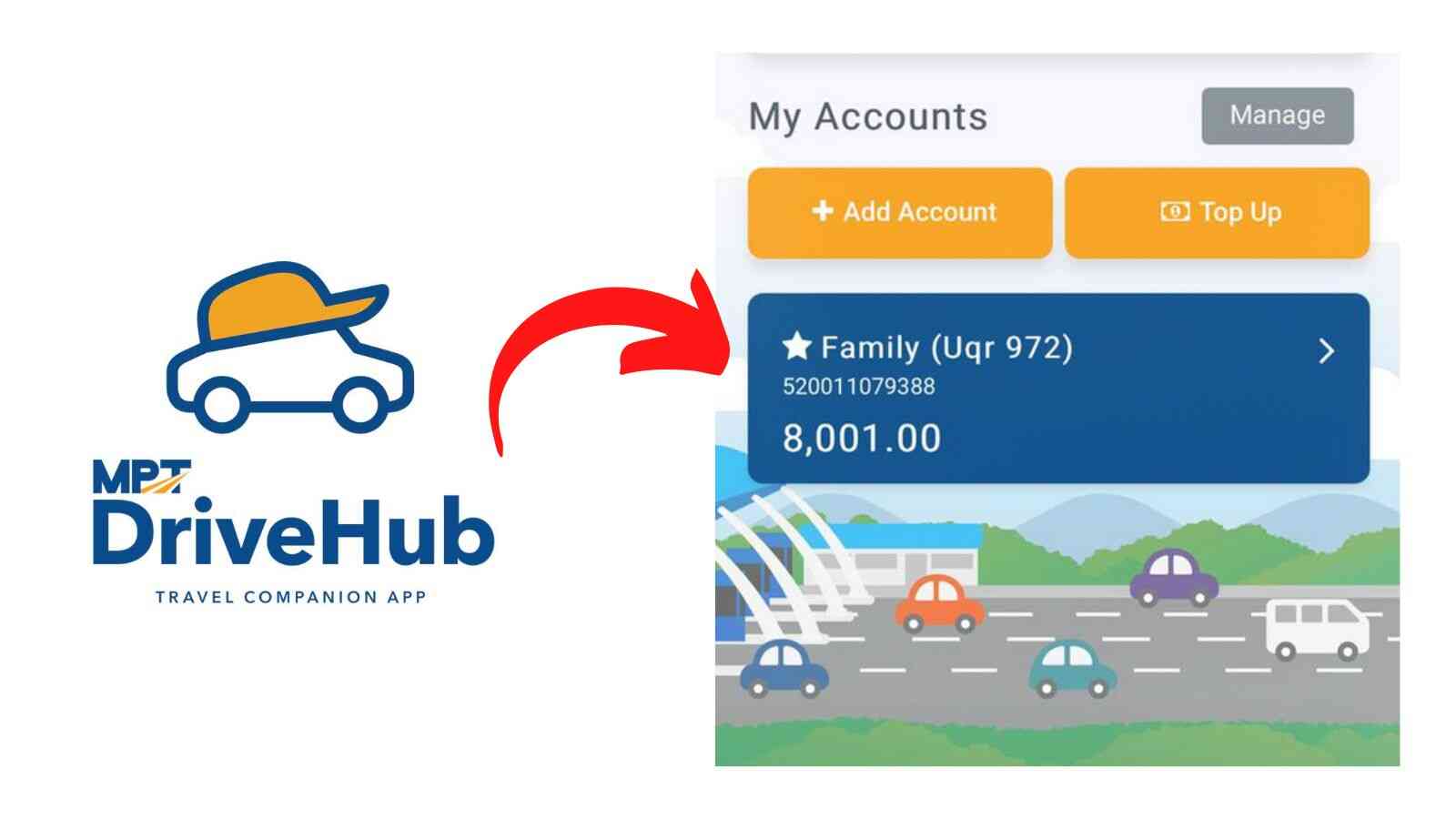 2. Sending an Easytrip SMS Balance Inquiry
Another easy way to check your Easytrip RFID balance is by sending an SMS or text. It's very reliable when you don't have an internet connection. SMS check is also available to all networks for both prepaid and postpaid subscribers. However, you will pay P1 for every SMS inquiry.
How to check your Easytrip RFID load balance via SMS or text?
Simply text BAL (space) 12-digit Easytrip account number and send it to 09191601553.
How to create an Easytrip account online?
To create an Easytrip account, install the official mobile app of Metro Pacific Tollways, (MPT DriveHub) and tap the "Sign up" button found on the dashboard. Fill out the online form for the customer account management system. Keep a copy of your login credentials, including your email address and password.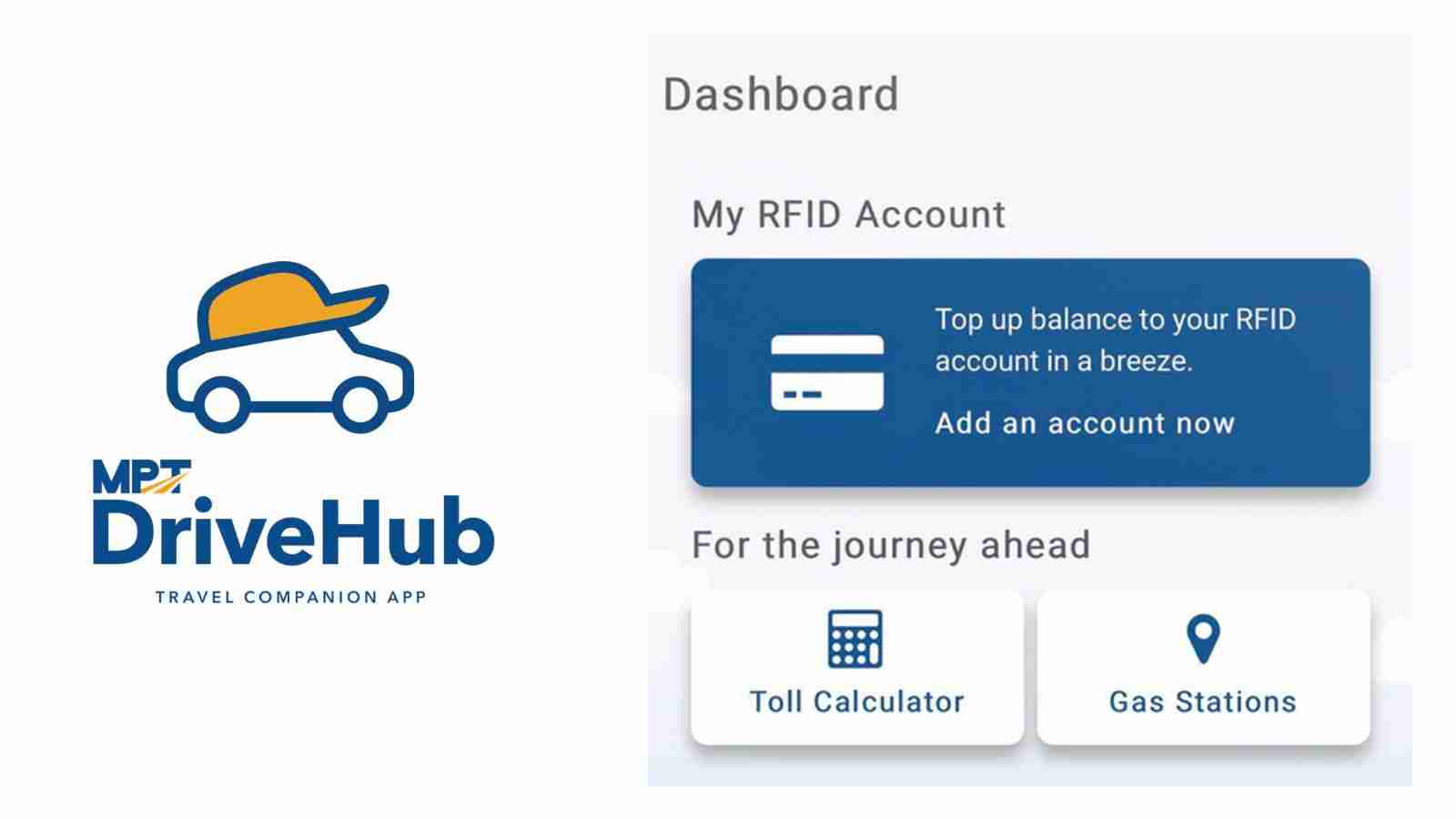 As of January 2023, the old Easytrip app services are now integrated into the MPT DriveHub app. The application is packed with helpful features listed below.
What are the features of the MPT DriveHub Account?
Check RFID account balance
Easytrip transaction history
Real-time RFID reloading
Toll fee calculator
Traffic updates
Roadside assistance
Expressway rest areas locator
When you register your DriveHub online account, you will have the benefits of viewing your account easily, generating your Statement of Account (SOA), checking your recent passages, and reloading transactions in real-time. You can also calculate toll fees and get traffic notifications.
Now that you know how to check Easytrip balance using the two methods, always remember the quick reminders on the user guide manual when receiving your Easytrip (RFID) booklet.
Maintain enough load to avoid insufficient funds. Protect your RFID sticker and secure your Easytrip RFID card whenever you travel to avoid hassles when tollgate sensors are weak.
Easytrip RFID Account FAQs:
In which expressways can I use my Easytrip RFID?
You can have a seamless drive and cashless travel in North Luzon Expressway (NLEX), Subic Clark Tarlac Expressway (SCTEX), Cavite Expressway (CAVITEX), C5 Link Flyover, and Cavite-Laguna Expressway (CALAX).
How to Check Easytrip Account Number?
Your Easytrip (RFID) account number is a 12-digit number printed at the front of your Easytrip card. Always secure your Easytrip card whenever you travel to ensure successful entrance and exit whenever tollgate sensors are acting up.
How to load an Easytrip account?
You can reload your Easytrip account through Gcash, PayMaya, Bayad app, 7-eleven, TouchPay, the SM Store, coins.ph, Robinsons malls, online banking (BDO, Metrobank, PNB, Unionbank, BPI, UCPB, etc.) Cebuana, GrabPay, ShopeePay, ExpressPay, Smart, Sun, and TnT.
How much does an Easyrip RFID cost?
Getting an RFID sticker is free, but you need to make an initial load to fund your Easytrip account. The minimum initial load is P200 for the South and P500 for the North route.
How to install an Easytrip RFID sticker?
Bring your car to any Easytrip station, pay the initial load and install your Easytrip RFID sticker in the middle-right part of your windshield. If your car's windshield is tinted darker, you can install the sticker on your car's right headlamp.
I lost my Easytrip card, how can I replace it?
To replace your lost Easytrip card, visit any Easytrip station. Provide your Easytrip account number and pay the replacement fee of P100. Wait for 7 working days. Easytrip will send an SMS to your mobile number when your new card is available for pick up.
I reloaded my Easytrip account, but why do I still get a negative balance?
Most payment channels load in real-time. However, unexpected delays occur due to system maintenance or updates. Wait for an hour for your new load to be credited to your account.
How to activate SLEX RFID (Autosweep) with Easytrip?
Bring your vehicle and Autosweep card to any Easytrip station. Pay the initial load of P200. Your Easytrip wallet will be activated within 24 hours.
How to use Easytrip Reload Ninja?
Visit Easytrip Reload Ninja on your browser. Enter your Easytrip account number and get your account balance. This online feature may need more updates.
Other Tech Tips: